Let's face it, most days we don't have time to do intense hairstyles that take loads of time. Most days, we have 5-10 minutes to do our hair before we have to get on with our day. That is why I am bringing you one of my absolute favorite hairdos for busy days. This braided cross over ponytail looks like it took a lot of effort, but it only takes about 5 minutes to do and it can easily be done with wet hair!
How to do a braided ponytail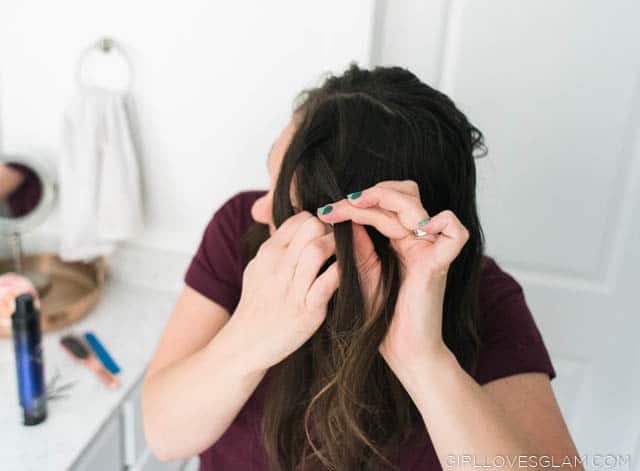 Start by taking three strands of hair, right next to your part and do a french dutch braid.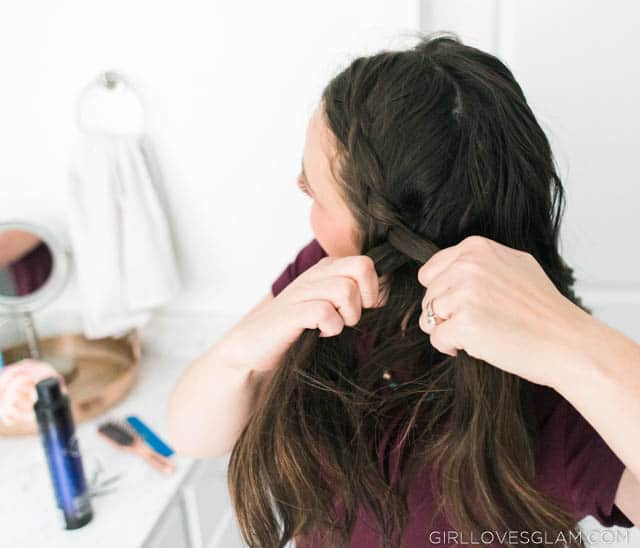 How to dutch french braid
Take three strands of hair and put the middle strand over the outside strand and cross over.
Take hair from the outside and add it to the outside group of hair.
Continue braiding with the middle section going over the outside sections.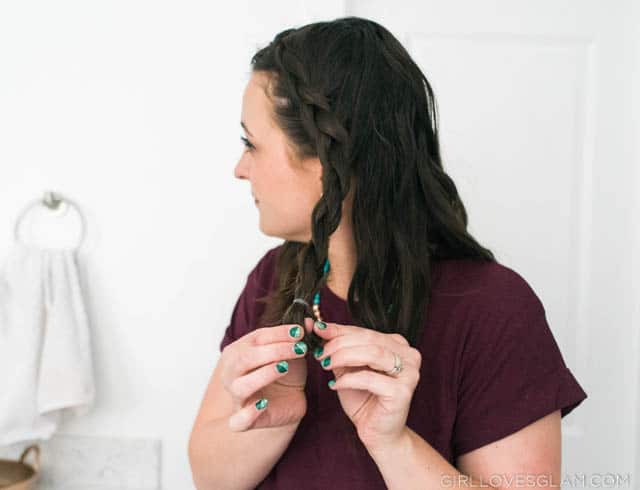 Continue with the dutch braid all the way down, over your ear and finish it off with a small elastic. Instead of pulling the hair all the way through the elastic, keep the end of the ponytail tucked into the elastic.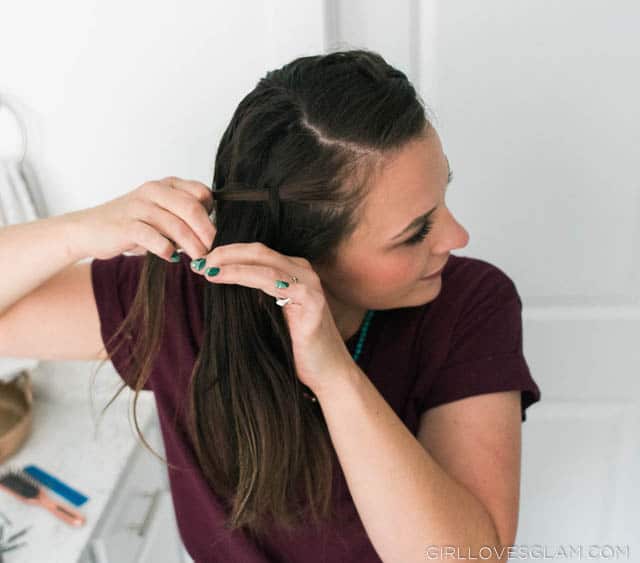 Start dutch braiding on the other side of your part and braid all the way around the back of your head. Instead of braiding all the way to the ends of the hair, braid until you get to your opposite ear. Go through and pancake all of your braids to make them all look fatter.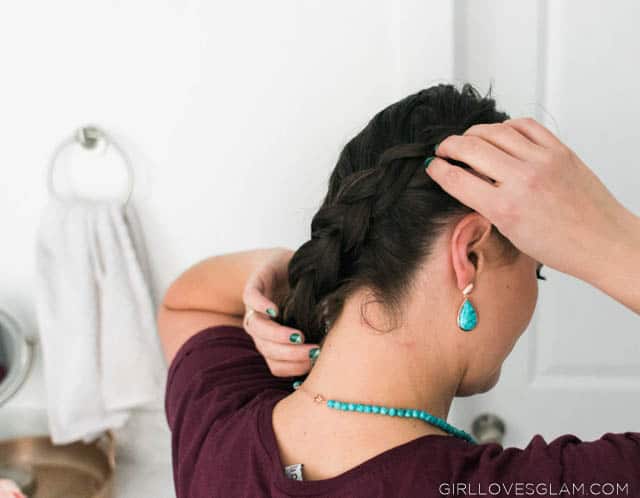 How to pancake braids
Braid the hair with a traditional or dutch braid and finish off with an elastic.
Hold the braid towards the bottom.
With your other hand, lightly tug on the braid, starting at the top of the braid.
Lightly tug on the braid, moving down further throughout the braid. Do this until your braid is the desired thickness.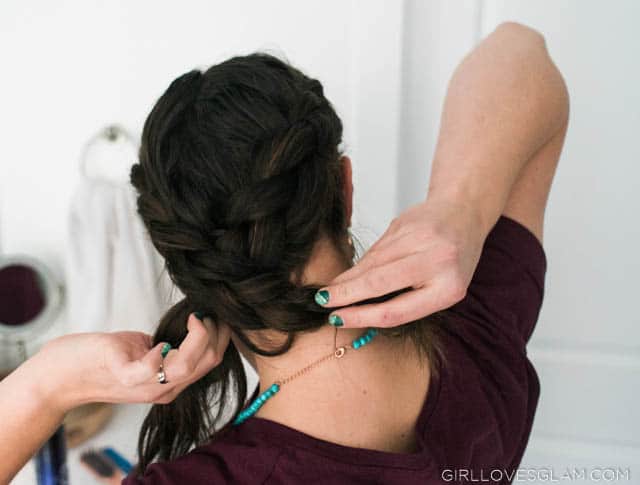 Cross over the first braid with the second braid. Put the first braid that you braided all the way down, over the other braid.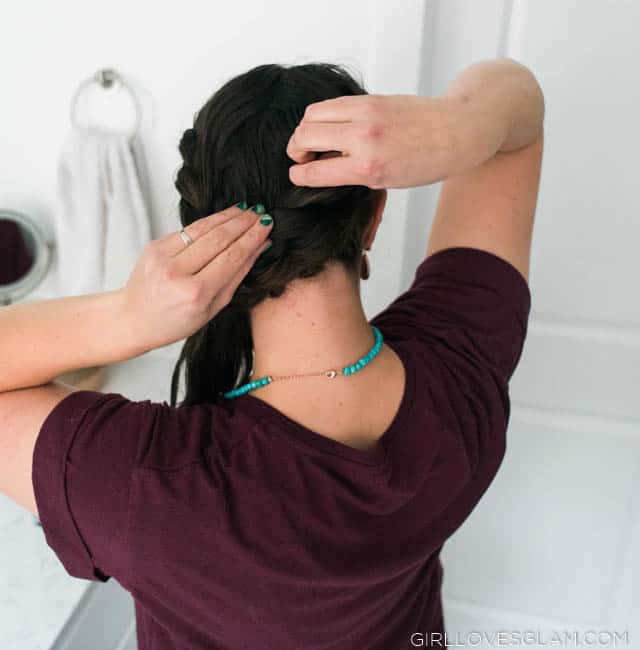 Secure the braid with bobby pins. Pin the end of the top braid to your head. Tuck the end of that braid underneath the other braid, to hide the end. Bobby pin both braids into place so that it all stays secure.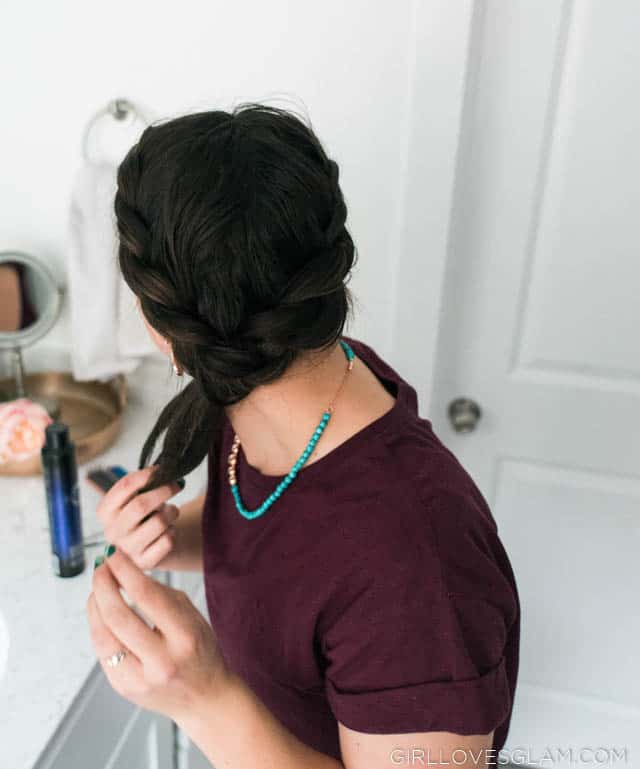 Spray with a light layer of hairspray, just to secure the hairstyle. I love the Catwalk Firm Hold hairspray, but any hairspray will do!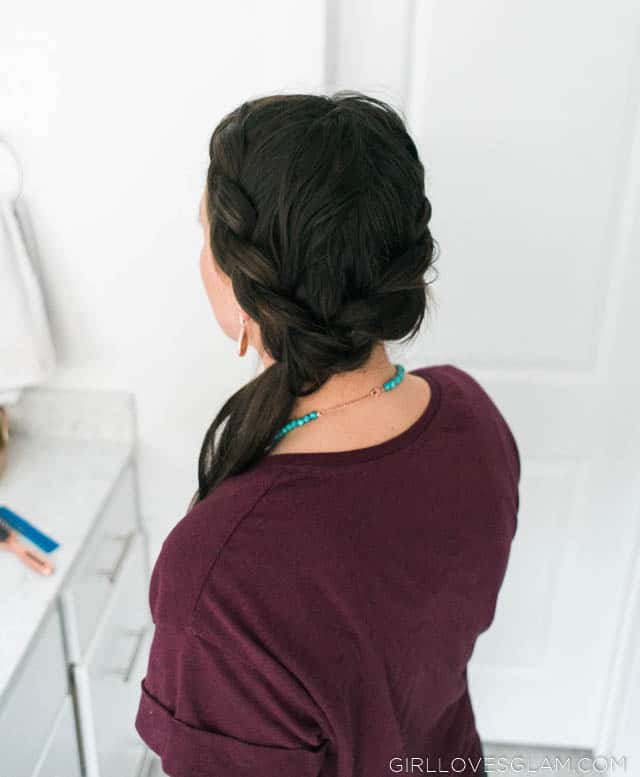 Now you can get out the door and run all of the errands that you need to run, while sporting some pretty fabulous hair!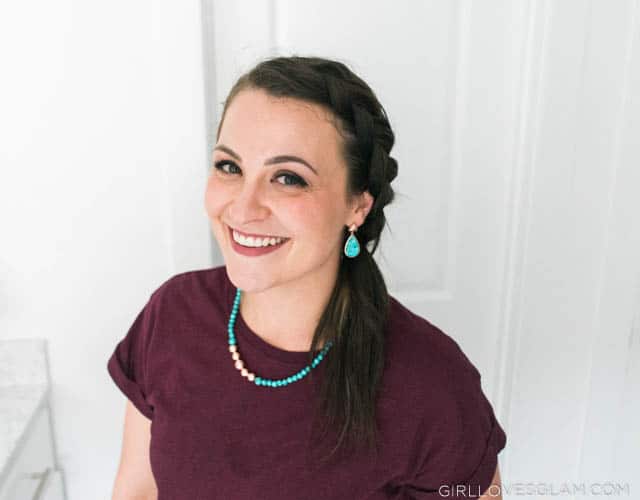 Make sure to check out these other quick hairstyles, too!