Photo Credit: Cliq Photography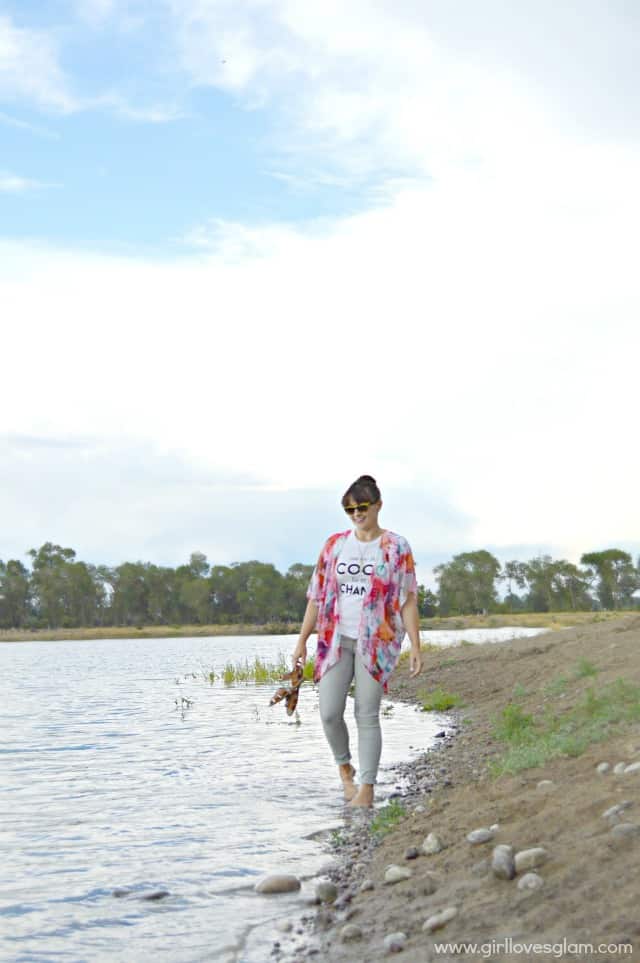 Sometimes you need to sip every last drop of summer that you can. This includes evening visits to the lake while the toddler is with grandma. There is a sense of peace that is felt when you are around nature. This is especially the case when you don't have the responsibility of watching a toddler near the water. This night was absolutely gorgeous. There had just been a rainstorm of epic proportions and just as the storm left, a rainbow made its way into view while the lake stayed calm with the perfect cool breeze blowing across the wet sand.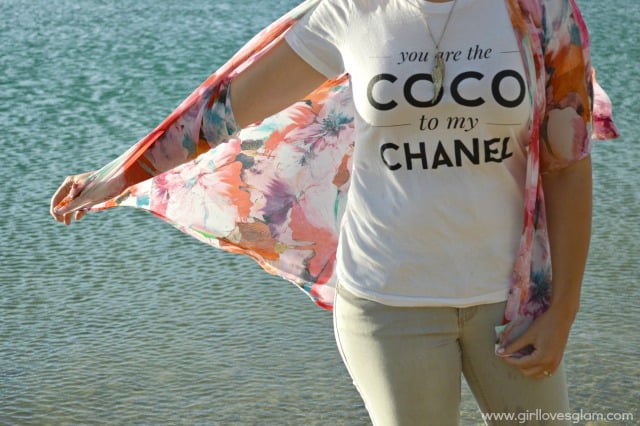 That same cool breeze elegantly blew my kimono as I walked across the sand. The gorgeous floral print made me feel dainty while it blew in the breeze. It pairs so perfectly with this Coco Chanel shirt because it dresses up the shirt while the shirt helps add some shape to my body so I am not so overtaken by the kimono.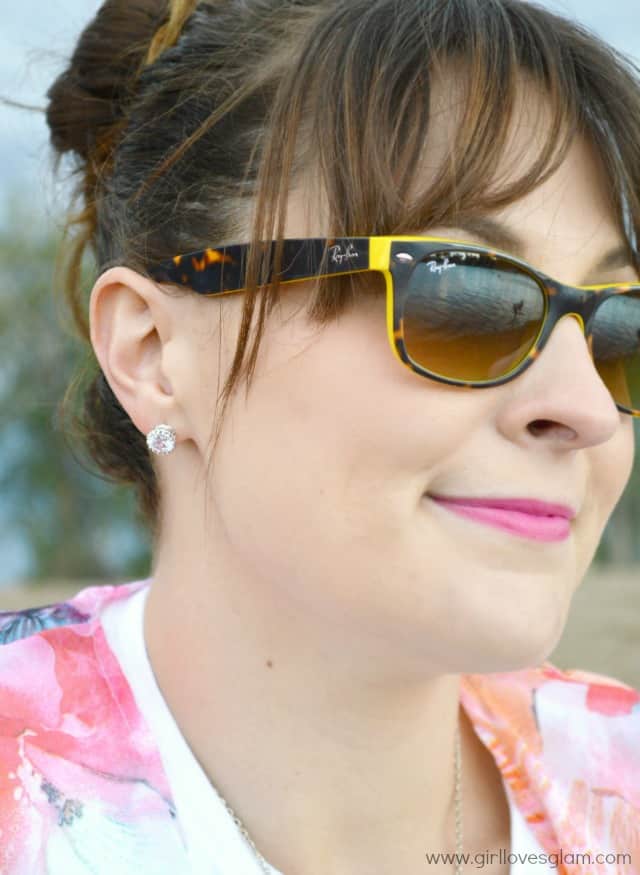 No outfit is complete without accessories of course. These RayBan sunglasses are such a dream! I mean does it get any better than tourtouse with a fun, yellow accent? I don't think it does. The earrings couldn't get any better either. There are so many little details that go around the stone that make them feel so elegant. But let's face it, I love the fact that there is fat bling on my ears. They are pretty amazing. This necklace has some really special significance to me. Dave gave it to me when we were engaged. He had me close my eyes and he put it on me while he told me that he wanted this necklace to be a reminder to me that I was his angel and that I was a daughter of God. I have never forgotten that.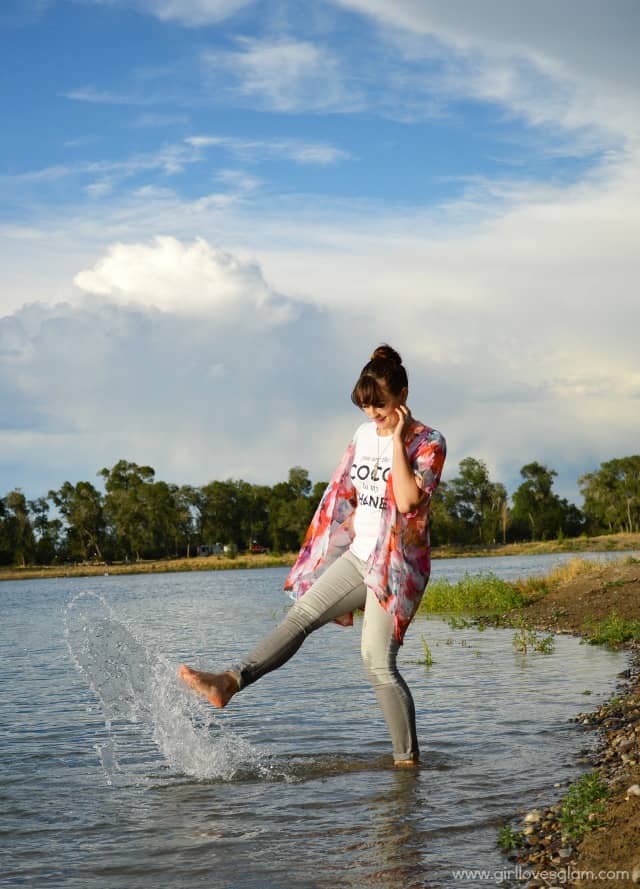 Shirt | Kimono (similar) | Earrings | Necklace (similar) | Sunglasses | Jeans (similar) | Sandals
Sometimes you need to take a step back from life and just literally or metaphorically wiggle your toes in the sand and splash in the lake.