Photo credit: Ann Jones of Cliq Photography. Find her on Facebook and on Instagram @ann_cliqphotography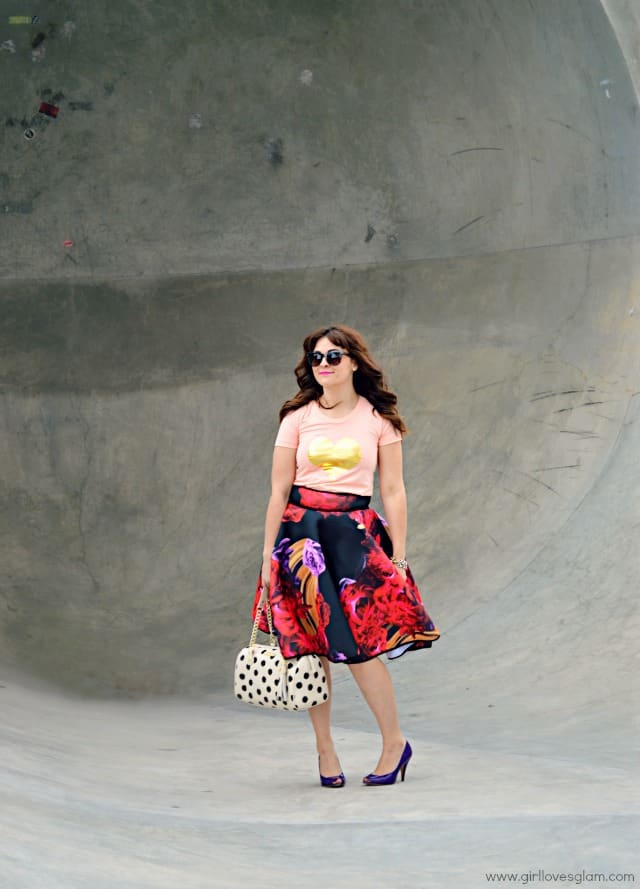 Let me start by telling you how obsessed I am with this look. I adore how a casual t-shirt can pair with a big, fluffy, fancy skirt. This shirt and skirt pair perfectly. Once the accessories are added, everything comes together like a match made in heaven. I also love it when my photographer has the crazy idea of doing a photo shoot in the middle of a skate park. I mean, who does that? I stood in the middle of the skate park as teenagers did kick flips and 50/50 grinds around me. I got some strange looks, but it was totally worth it in the end. I love how these photos turned out with all of the concrete around. Ann knows what she is doing and I am so grateful for her for her vision!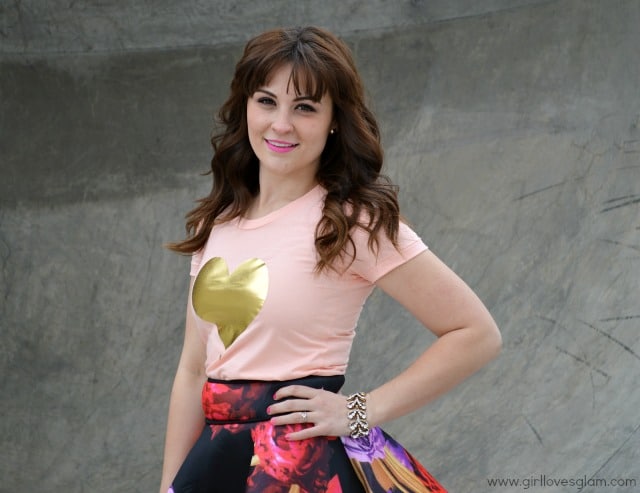 Let's talk about the shirt first. I love how shiny the gold heart is on this shirt. It is perfect because it is easy to dress up or dress down. It would be cute with a pair of jeans, with leggings and a long cardigan, and with a fancy skirt! This shirt is from Style Lately. You can find it, HERE.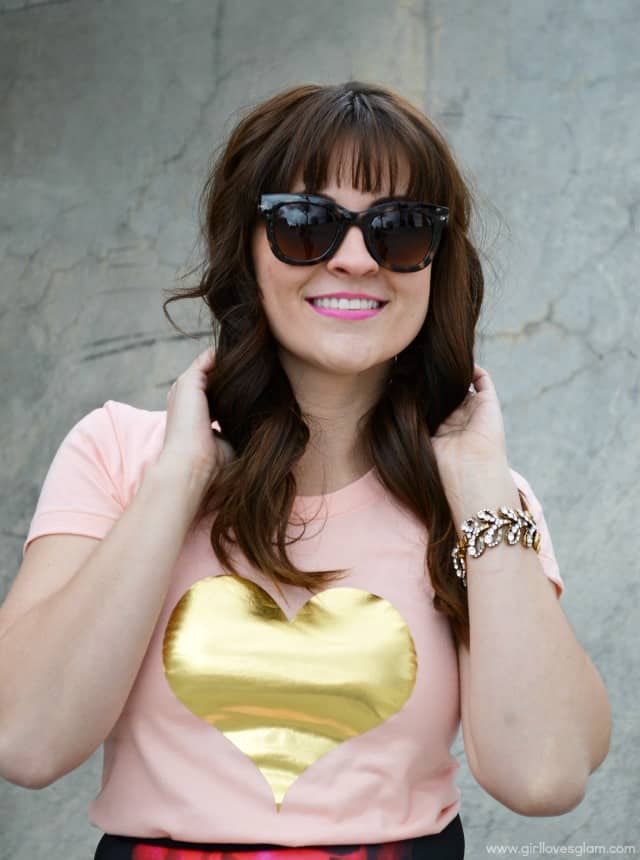 These sunglasses are by far the nicest, highest quality sunglasses I have ever owned. They are from RedStar. I love how chic they look and feel. You can find them HERE. Here is the extra cool part… RedStar is offering a free $500 gift card to my readers for sunglasses too! You just have to pay shipping and handling for them. Use the code "MTA14" to receive the $500 Redstar giftcard. These are really nice quality sunglasses. Jump on that deal! You can choose any of THESE sunglasses to use your $500 gift card for.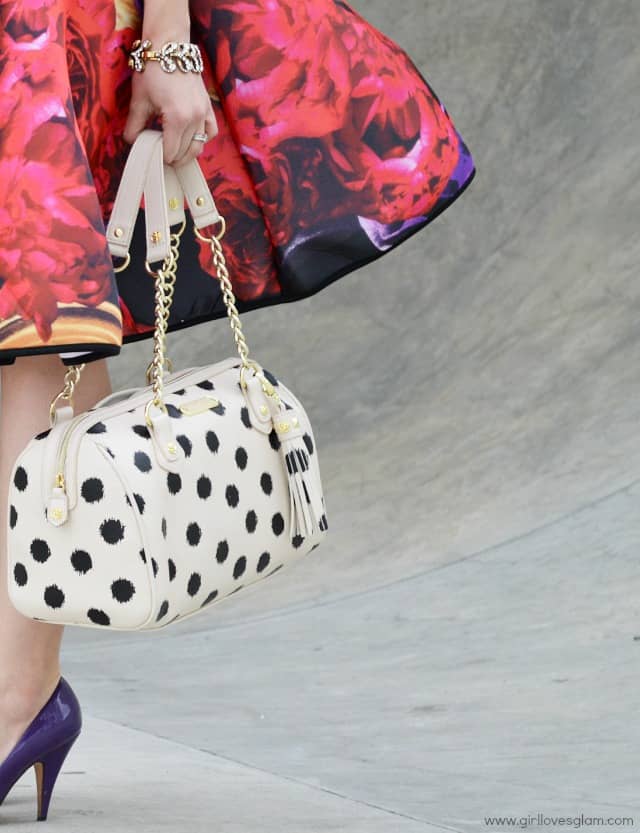 The purse was a purchase from my trip to NYC. I got this lovely at Century 21. I knew I loved it from the moment I set eyes on it from across the room. As soon as I saw who made it, I knew that it was destiny. This is a Betsey Johnson purse. I have Betsey Johnson luggage that I already love so I knew I needed this purse too. It has already become the best purse I have ever owned in my entire life. It is perfect in every way. The bracelet is from Apple of My Eye (it is sold out, but they have other gorgeous bracelets too).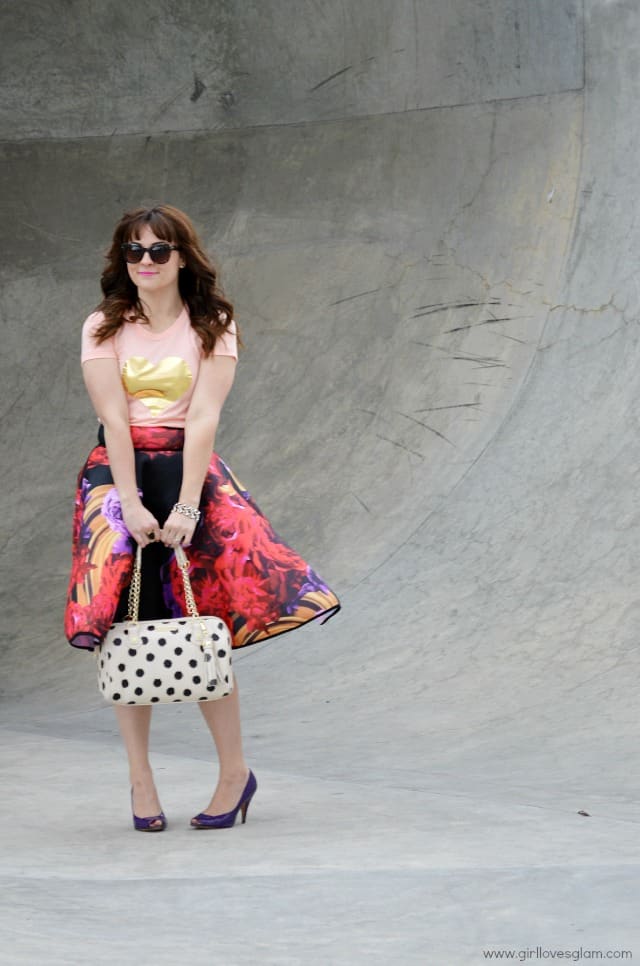 The skirt came from Romwe. I have coveted over that skirt for a long time. I finally decided to bite the bullet and get it before it was gone. It totally reminds me of Alice in Wonderland. I feel like I could party right along with the Mad Hatter. It brings a lot of whimsical qualities to every outfit I style it in. I love it! The shoes are from Aldo (6 years ago). There are some similar ones HERE. I wore these shoes on my wedding day. I still love them to this day.