This post contains some affiliate links.
I feel like I have been avoiding this tutorial because I know there are several tutorials out there like it that teach how to curl your hair with a curling wand, but after getting numerous requests for a tutorial on how to achieve my curls, I decided it was time to blog about it! I like my curls to be imperfect. I like them to look more natural than the perfectly curled ringlets that I see on the shoulders of celebrities. The funny thing about it is that even though I want them to be "natural looking", they aren't natural at all! I have naturally curly hair. To achieve this look, I first straighten out my hair (taking all of the natural curl out of my hair), then curl my hair with a curling wand to create the messy, tousled curls I love. About as UN-natural as it gets. I guess that is just life though! Sometimes it takes the most work to look like a natural beauty!
I know that probably doesn't apply to many of you, but that is my long way of saying that I start this whole process out with stick straight hair. I love how starting with straight hair can make a messy look that is still controllable.
To create this look, you need…
*Brush
*Clip
Here is the video to teach you my step by step process of how I create this look. For written instructions, look below the video.
In case you missed any of that, or want to look back for reference, here is how I created the curls…
1. Spray hair with heat protecting spray.
2. Pull up majority of the hair, leaving a small section of the bottom of the hair down.
3. Take a small section from that hair and wrap the section around the curling wand, curling away from the face. Hold the end (about an inch) of the piece of hair away from the wand so that it stays straight.
4. Go through the bottom section of hair and repeat step 3.
5. Pull down the next section of hair and curl it in small sections.
6. Curl the top section of hair a little tighter than the rest. You will see these curls the most.
7. Curl any fringe that has fallen out of the sections of hair that didn't get curled.
8. Take a brush and brush through the hair and run your fingers through it.
9. Spray it with hairspray.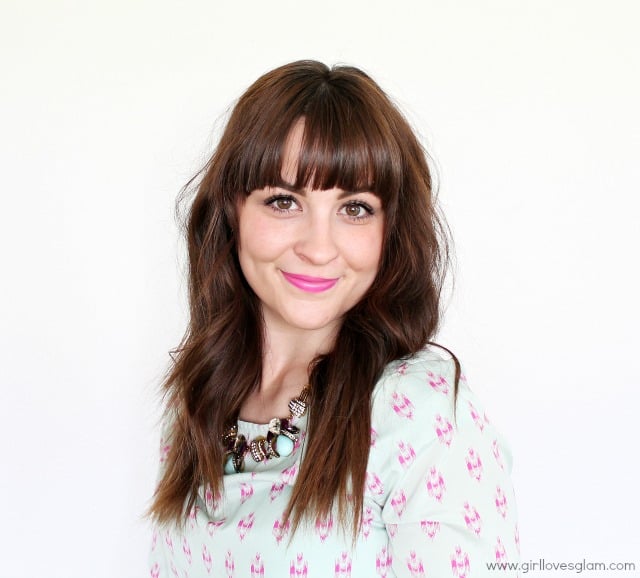 Now you have perfectly, messy tousled curls! These are great because they last for a few days. You can touch them up a little bit, but they are supposed to look messy, so a little bed head actually can make your hair look even better! Score!