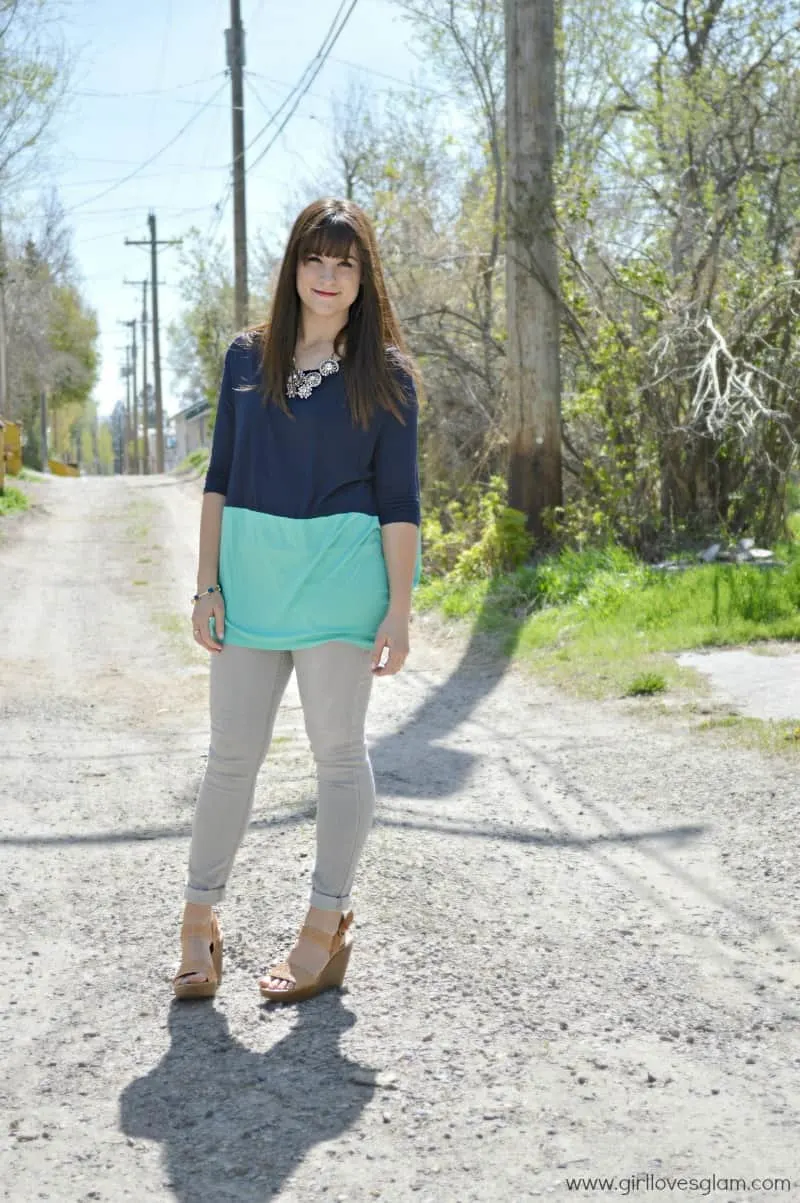 The weather is finally holding up its end of the Spring deal. The sun comes out and stays out. All I can say is it is about dang time! I love putting together new outfits for this warmer weather. Most days it is still too cold to wear shorts, but that is why I love the style of rolling up your jeans to give your look a little more of a spring style. These jeans are Lauren Conrad skinny ankle jeans and I swear they were made to perfectly fit my frame. I have never had jeans fit the way that these jeans fit. You have to try these jeans. I have them in two different washes and have all intentions of buying more too.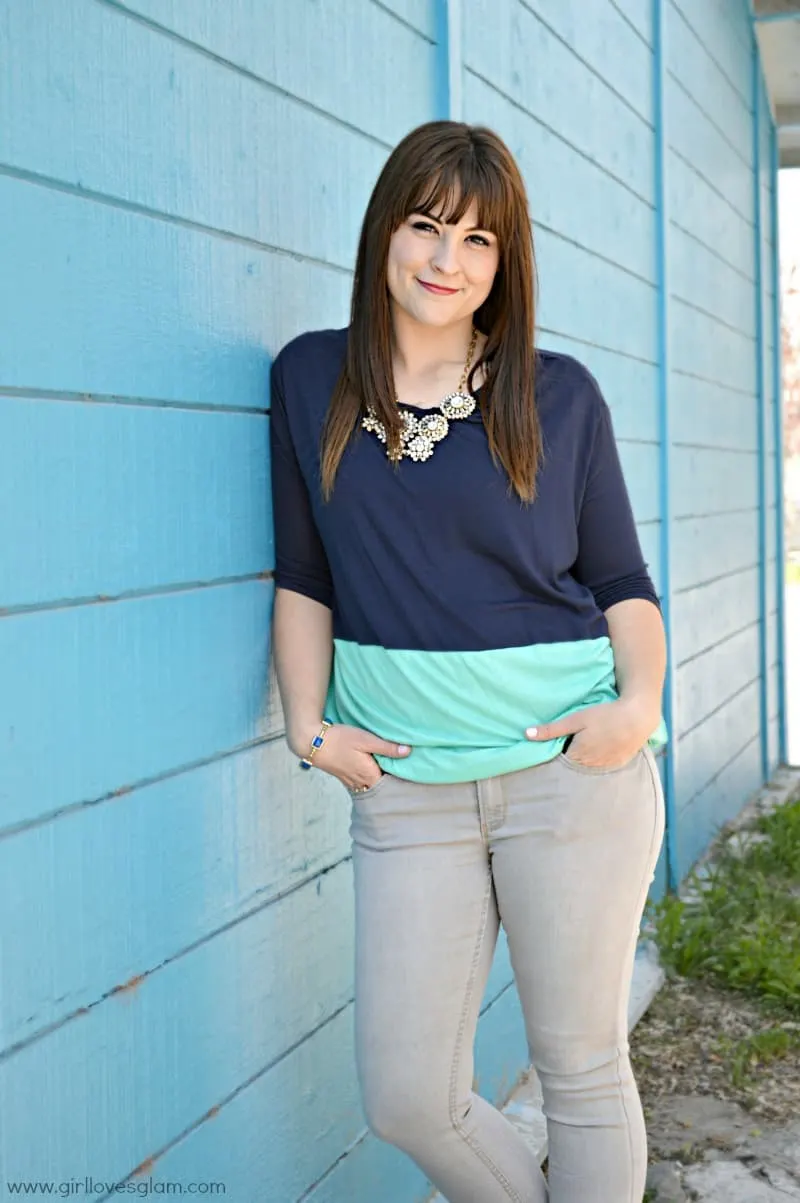 Honestly, I have never been a big fan of color blocking. There are some things that I have liked that are color blocked, but it was kind of a tough concept for me to totally embrace. I haven't fully embraced it, but I finally found a color blocked top that I am absolutely obsessed with. I like that the colors work together and that isn't super tight on my body. I feel like when I wear super tight fitting skinny jeans, it is nice to have a loose fitting top. This top lets me feel like I can let it all hang out! By which I mean my flabby stomach. I don't have to suck in and I can feel fabulous AND comfortable. Hallelujah!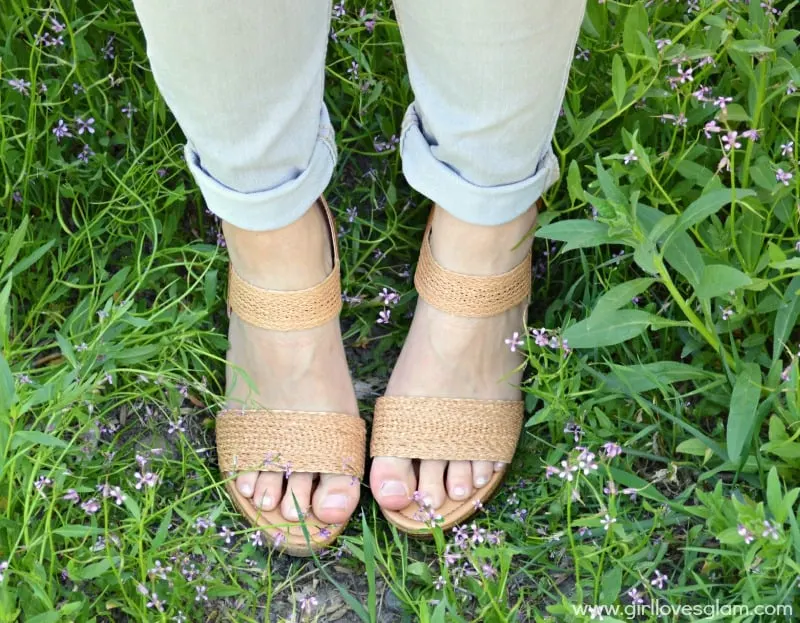 These wedge shoes are another one of my fabulous Rack Room Shoes finds. They are probably the most comfortable shoes in my entire closet. No lie. I could probably even jog in these babies. I love that I can wear them with ANYTHING too! I have a feeling I will be developing some tan lines that match these sandals this summer.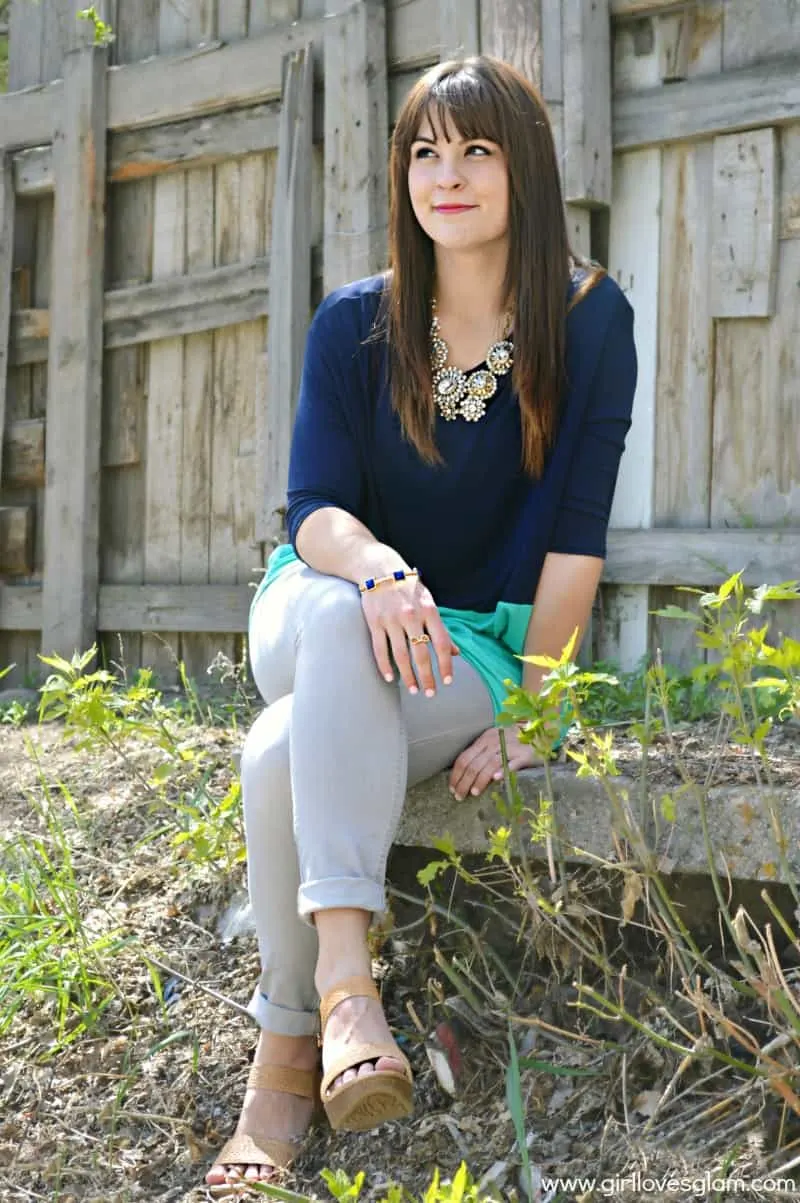 Top: c/o ToAdorn | Necklace: c/o KSL Deals | Jeans: Kohl's | Sandals: c/o Rack Room Shoes | Ring: wholesale | Bracelet: JoAnn Craft
I think it is important to put together a few outfits that you know that you can totally rely on for each season. You never know when you have an impromptu BBQ to go to or when you are walking out the door and your kid who you thought was totally potty trained goes potty all over you and you have to change at the last second. This outfit is one outfit I know I can rely on when I am in a time cramp and don't have the time to get an outfit figured out. It is casual enough that I could wear it to a baseball game, but I don't feel like a slob.
Don't forget to sign up for the ToAdorn newsletter so you don't miss any of there amazing daily deals like this gorgeous top! Rack Room Shoes is also holding a contest to find some shoe models! Go to their site to find all of the details on that and how you could win a trip to a fancy professional photo shoot!