This is a sponsored post written by me on behalf of Orajel Kids.
Sometimes I feel like I grew up in the dentist's chair. It all started when I was about 2 years old. My mom was setting up for an event that was happening at a theater. I had been crawling around on the theater seats. My mom came and found me when it was time to go home and when I looked up and smiled at her, my tooth was black. My mom freaked out, like any new mom would. She rushed me to the dentist's office and stood by the chair nervously as the dental assistant looked into my mouth. As she examined my black tooth closer, she saw something curious. Something wasn't right. That is when she realized what was really going on. She took one of her tools and scraped it on my tooth. Just as she did, a black popcorn kernel popped off of my tooth revealing my tiny white tooth underneath. Imagine my mom's relief when she learned that what she once thought was a rotten tooth actually was just a nasty piece of someone else's popcorn her 2 year old had found on a dirty theater floor.
Just because I was in the clear the first time I visited the dentist, doesn't mean that is how it ended up being in the end. Actually, it is quite the opposite. I have horrible teeth. That was discovered not long after the popcorn debacle when I visited the dentist for the first time "officially" and they found 15 cavities in my mouth. Yep! You heard that right. FIFTEEN CAVITIES! In the 80's, there were no handbooks telling moms not to give their toddlers nothing but bottles full of fruit juice 24/7. That fruit juice that you can see in nearly every one of my baby photos is exactly what gave me those cavities. That was just the beginning of my life in the dentist chair that just recently had a new chapter added to it all about getting a very expensive dental implant.
Needless to say, I am very cautious when it comes to my daughter's teeth. If by some miracle she ends up getting her dad's genes when it comes to dental health, she is in luck for the rest of her life. Unfortunately, she has a 50% chance of having my teeth too. That is why I decided early on to use high quality products for her dental hygiene.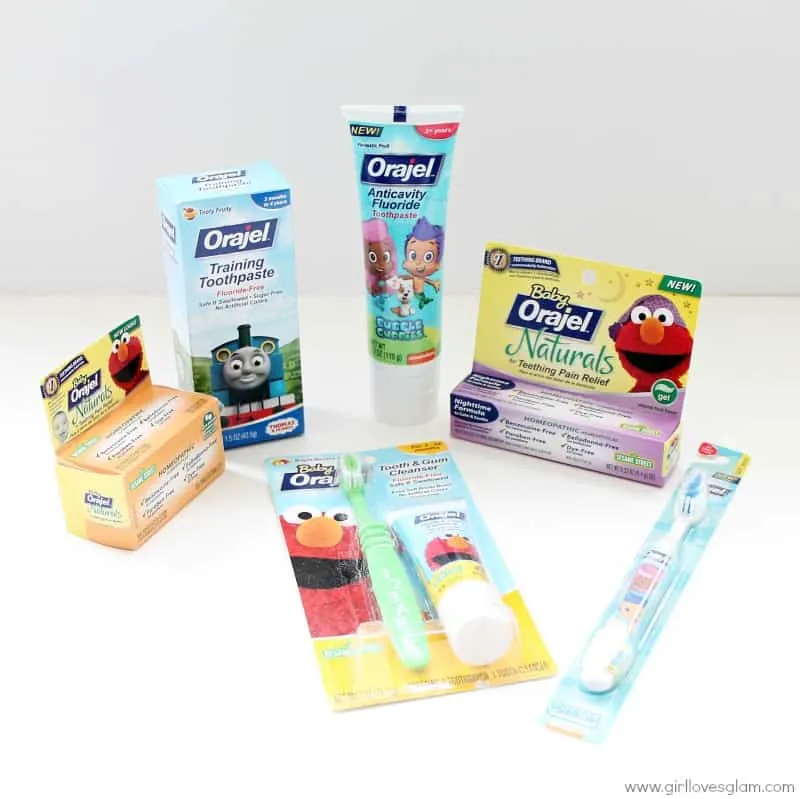 I love Orajel products. I know that when I see their name on a product, it is going to be a high quality product that I can trust in my toddler's mouth. They come in all of her favorite characters so she can get excited about her dental hygiene and I know that they are made to fit whatever stage of growth she is in.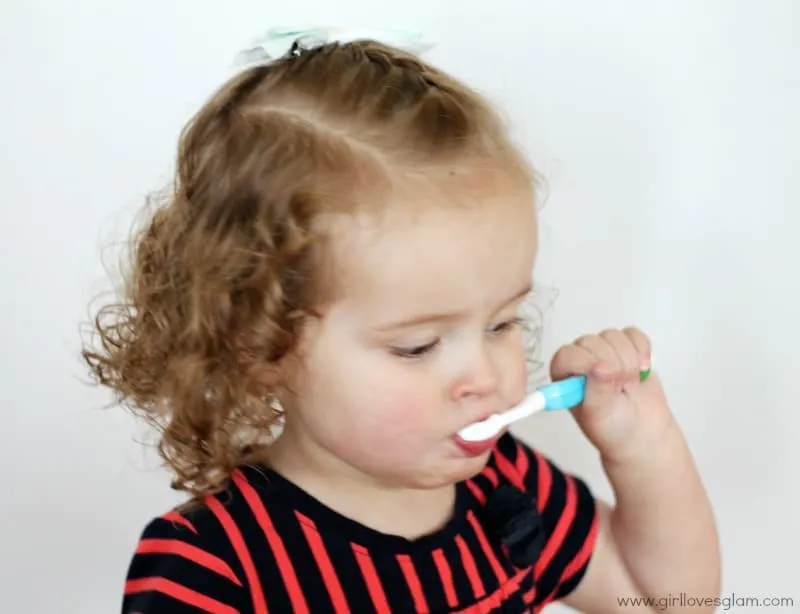 The best part? She approves of their products too! In fact, she begs me to let her brush her teeth. Recently, I have been teaching her to brush her own teeth. We put the toothpaste on her toothbrush and I tell her it is mom's turn to brush her teeth first. I brush her teeth and then give her a chance to try brushing her teeth on her own. She used to just suck on the toothbrush, but she is starting to understand that she needs to scrub her teeth with the bristles. It is little discoveries like that that make all of the times that she has tried my patience while she was teething, totally worth it.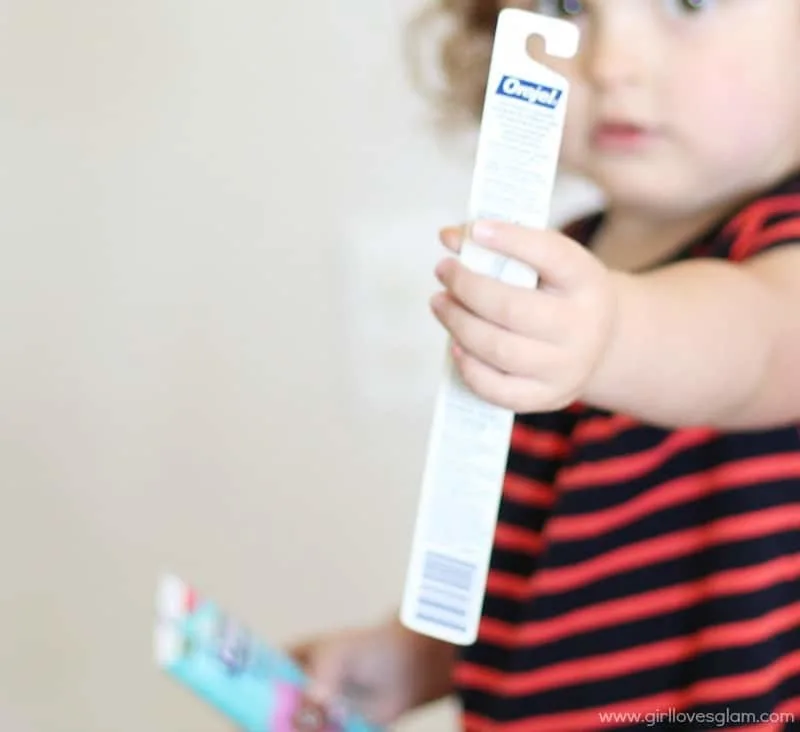 Orajel wants to celebrate all of the "Smilestones" that your child has! If you share your favorite Smilestones HERE, you can be entered to win a trip for four to Beaches Resorts. I will even let you take me along if you win!
This is a sponsored post written by me on behalf of Orajel Kids.