Sometimes you just have to try crazy things. And sometimes, you find an amazing skirt for a super awesome price with your BFF and you both know you HAVE to own it.
That is exactly what happened with this skirt. I knew I had to own it. I am totally into the Aztec print trend and I love that it has color! So many Aztec prints are just black and white. It was refreshing to find one in color that I would actually wear.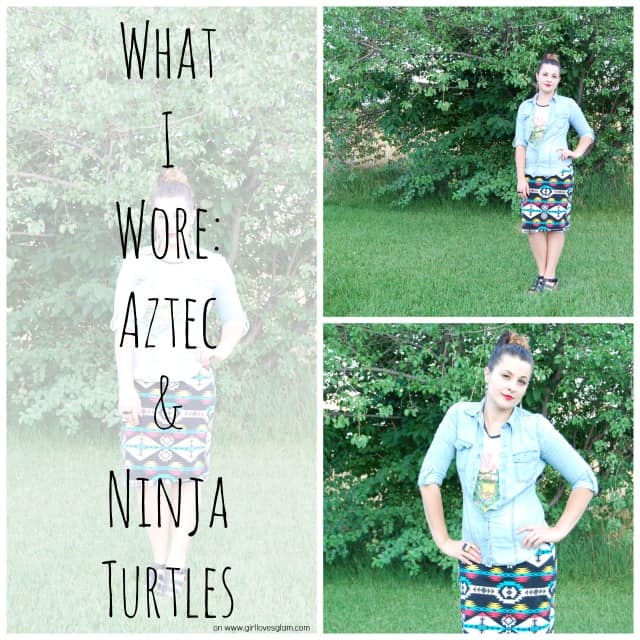 Shirts: Kohl's | Earrings: Kohl's | Ring: Target | Skirt: TJ Maxx | Shoes: Target
You probably recognize these shirts from a previous what I wore post. I am obsessed. I love how this chambray shirt fits and my Ninja Turtle burnout baseball tee is officially my favorite shirt. It matches this skirt perfectly. The colors totally mesh, but it isn't matchy matchy. It is almost like mixing patterns. I love playing with patterns and different styles to create my own look. Pairing a baseball tee with a skirt is a perfect example of that.
Where did I wear this? We had date night! We went out to dinner and to a farmer's market. It was a perfect look to feel a little dressed up, without being overdressed for the evening.