I decided it was time to introduce regular, non sippy cups to my daughter. I didn't want just any old cups though, so I made her Disney Princess cups! Here's what you need to make your own…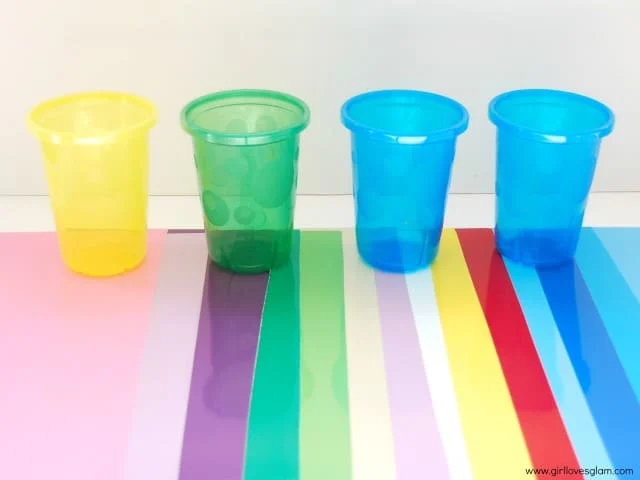 *Cups (I used the Take and Toss kind)
*Paper Cutter
*Scissors or vinyl cutter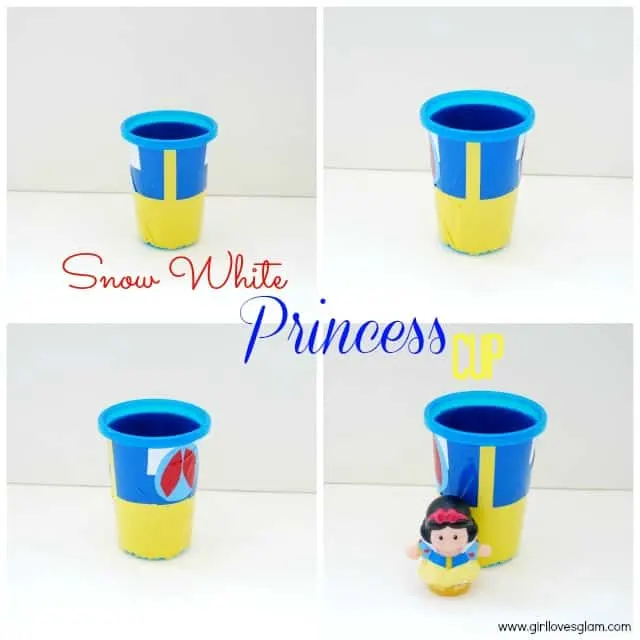 For the Snow White cup, I used vinyl that was dark blue, light blue, white, red, and yellow. I measured how big I wanted the pieces to be and cut the dark blue and yellow strips with a paper cutter. Then I added the white collar strip using the same technique. For the sleeves, you can cut them out with a vinyl cutter or scissors. I cut out a light blue circle then two red rounded diamond shapes to put on top of the sleeves. It was super easy and it turned out really well!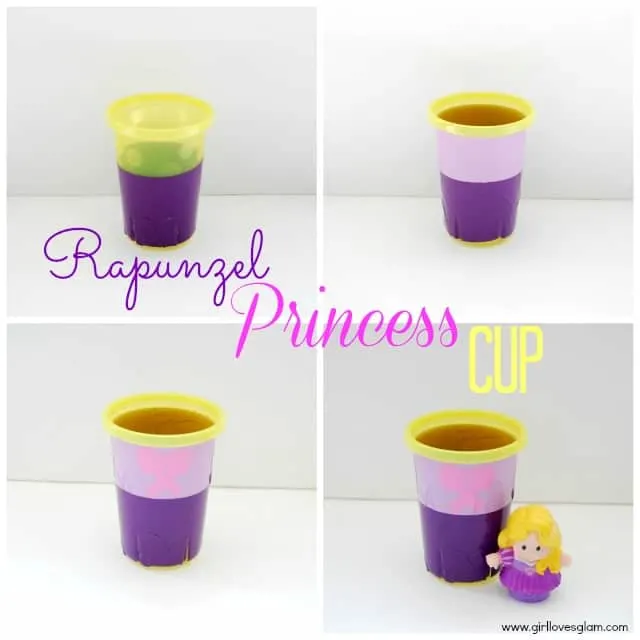 For the Rapunzel cup, I cut a strip of light purple and dark purple using the paper cutter. Then, I cut the pink vinyl into a bow shape and two smaller strips to look like to bow is lacing up. Lastly, I cut two dark purple circles out for the sleeves and put them on the sides of the cup. Cute and simple!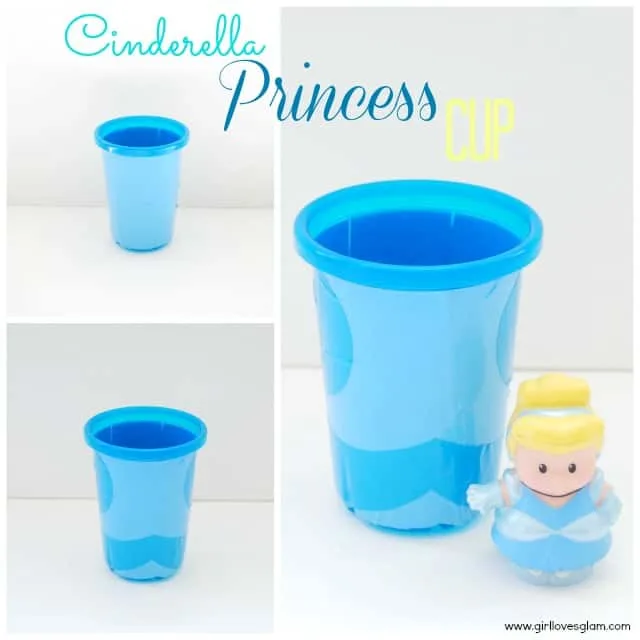 For Cinderella, I used two different shades of blue vinyl. I cut one large strip of vinyl to cover the entire cup. I cut two circles out for the sleeves and a long scalloped piece to go around the bottom to mimic her dress. The easiest one to do for sure!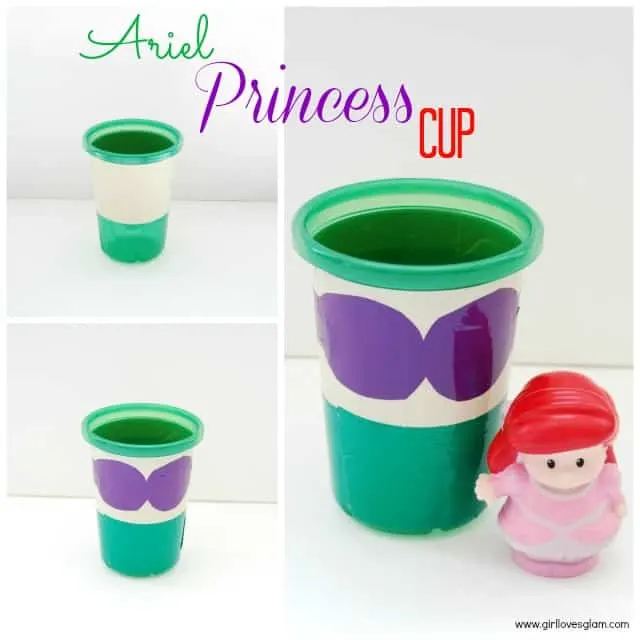 Although it isn't a princess gown, I wanted the Ariel cup to be her mermaid bikini. To make this one, I used beige, green, and purple vinyl. I cut the beige vinyl into a strip and then the green vinyl into a strip below the beige. I cut out two circles out of the purple vinyl for the bikini top and a small purple strip to go along the back for the back of the bikini top. This one makes me giggle every time I look at it!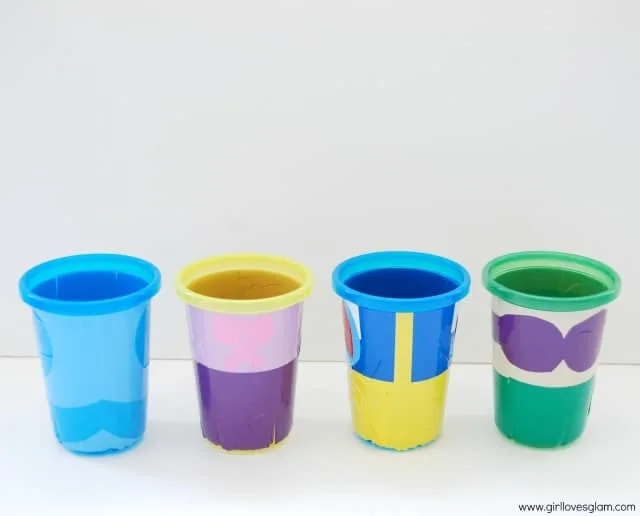 I can't even tell you how happy I am with how they all turned out! Best of all, my daughter absolutely LOVES them!