My husband is a teacher and I am always interested in what he gets from students as gifts. This year, he got a different job! He is now teaching online, so I doubt he will be getting any gifts. He has an office that is really bare and I wanted to help him personalize it, so I made a chalkboard quote to hang up!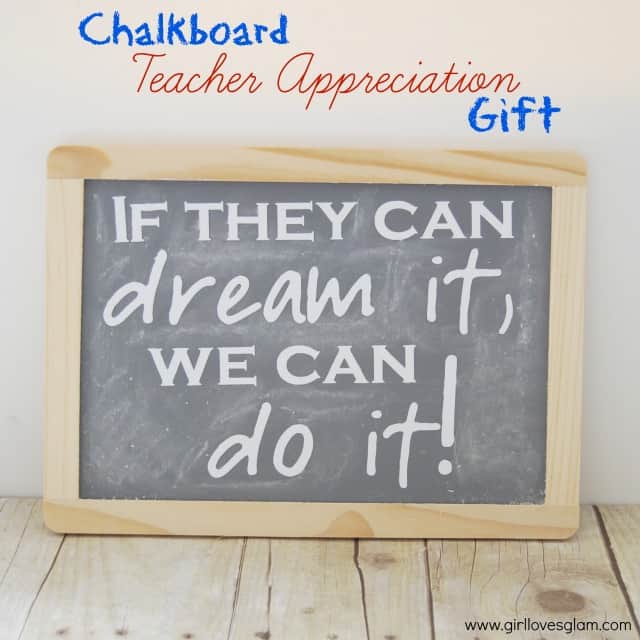 My husband loves the quote, "If they can dream it, we can do it!" so I decided to put that quote on his chalkboard. This chalkboard would be an easy teacher appreciation gift for any teacher! To make your own, you need…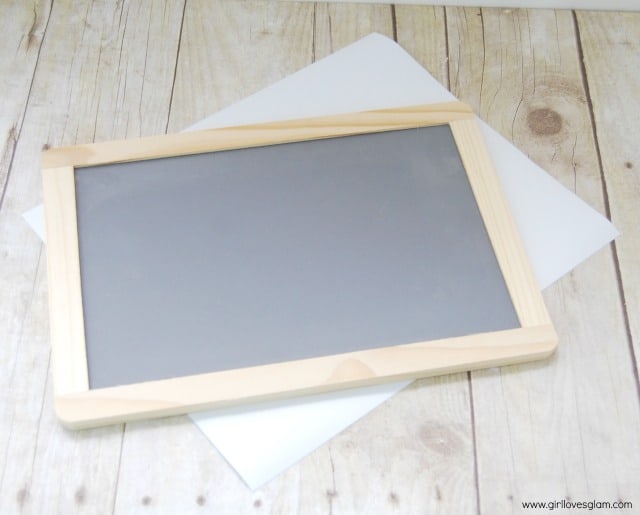 *White indoor vinyl from Expressions Vinyl
*Chalkboard (I got mine from the craft store for super cheap)
*Vinyl cutter
*Chalk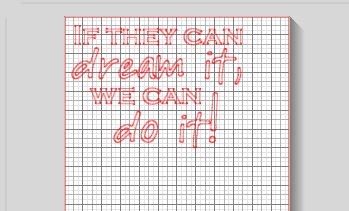 First, cut out the quote on the vinyl.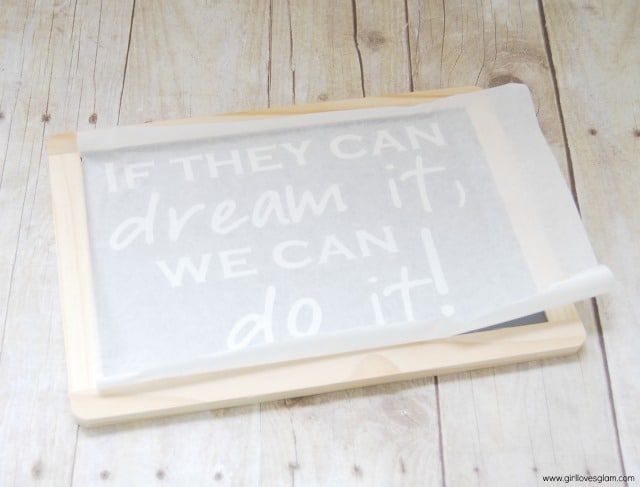 Put the vinyl on the chalkboard.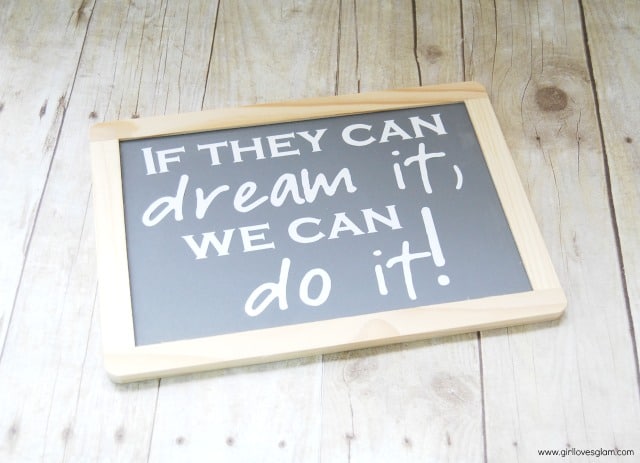 You can give the teacher the chalkboard just like this, or you can take it one step further to make it look more like a chalkboard.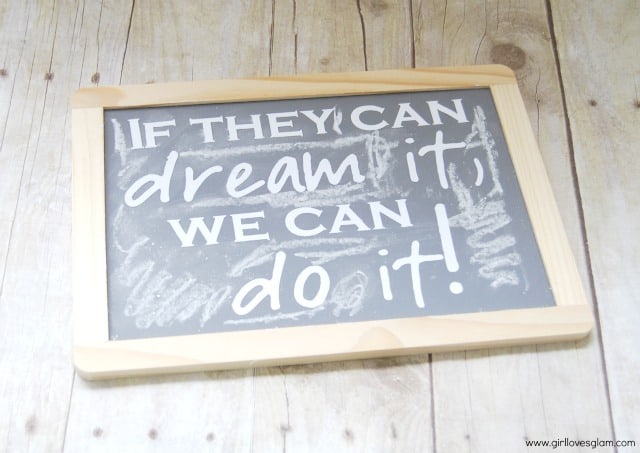 Scribble chalk around the vinyl words.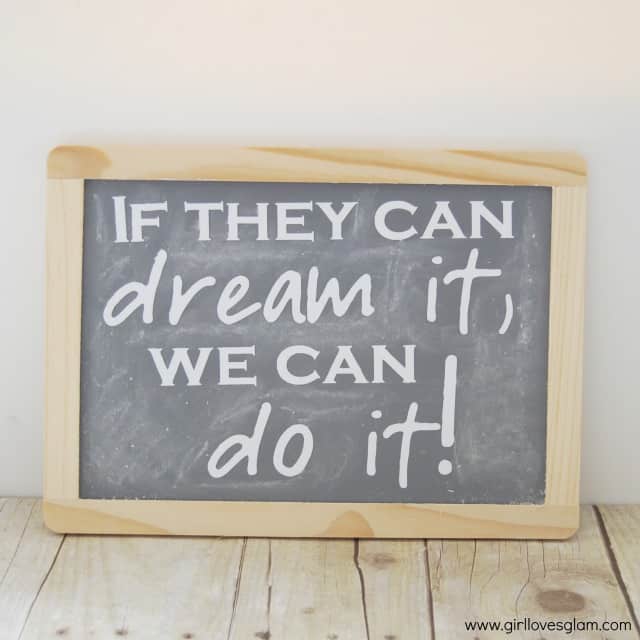 Take a paper towel and rub in the chalk around the quote. Now you are done! Give your favorite teacher this gift!