Before I became a mom, I swore I would NEVER buy my child character clothes or shoes. It seemed to me that every item of clothing I would see with a character on it was so dang cheesy! Then I got a little girl who became obsessed with characters. We started the character clothes with just her socks. I let her have character socks and she loved it! But soon she was wanting more. So I started opening my mind up to the thoughts of putting character clothes on my child. Once I became open to it, I started finding hidden gems! Character clothes that didn't have cheesy phrases on them or screamed "Look at me! I love this character!" and both mom and child could be happy!
Over the years, I have been asked a lot about where I find character clothes for my kids. Sometimes I have wanted to keep it a secret, but I decided to finally share my secrets with you. Cause no mom deserves to have to put cheesy character clothes on their kids!
(This post contains affiliate links)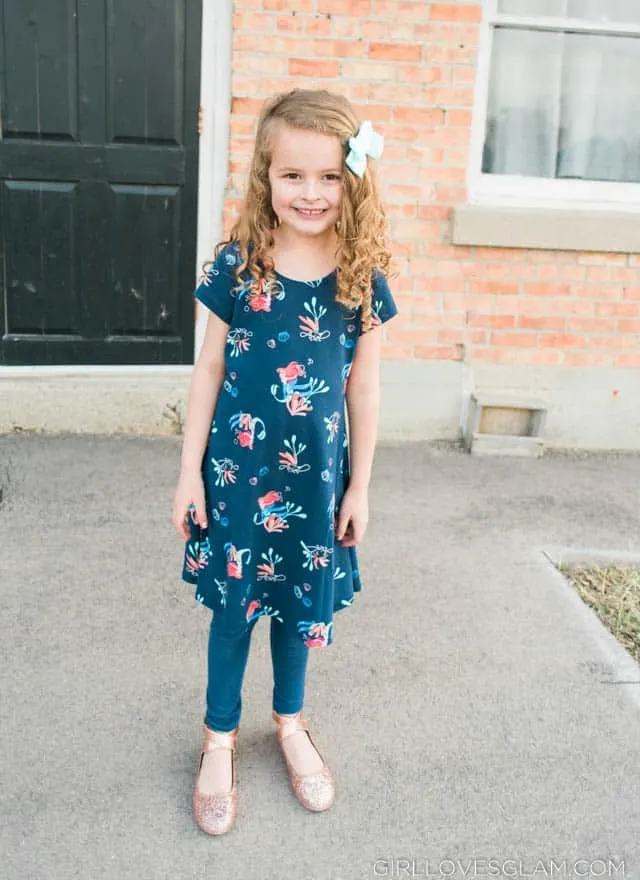 Our number one choice for Disney clothes is definitely Kohl's. I have been buying Disney clothes from them for years! One of my favorite dresses that we got there was gray with gold cursive words on it that said the names of Disney princesses. There were no pictures of princesses on it, only the words! I love their Disney clothes! They do a great job of carrying Disney items that are in current styles, without going overboard on characters and logos.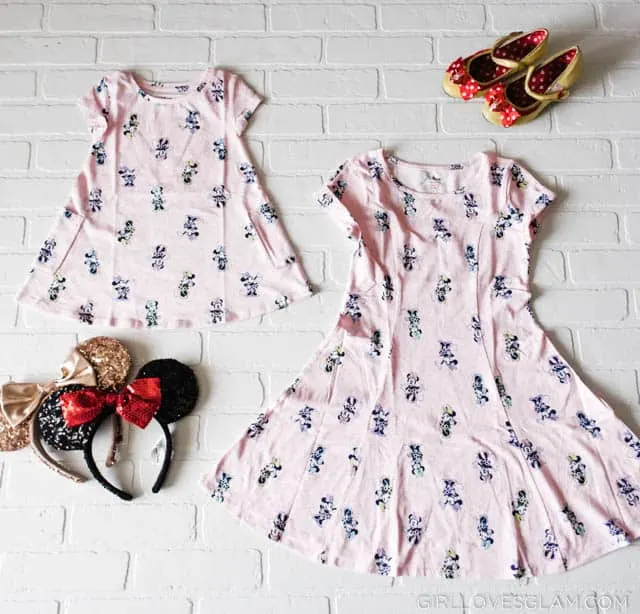 Minnie Retro Inspired Dress | Minnie Retro Inspired Dress (Toddler)
When we go to Disneyland this summer, my girls will be wearing Disney outfits that we got from Kohl's every single day! That is another reason why we love buying clothes from Kohl's. It is near impossible to find clothes that are matching in a size 7 and in a size 2t, but Kohl's has quite a few items. If you have kids that are more spaced out, like mine are, Kohl's will definitely be where you will want to shop!
You can find all of their Disney clothing selection HERE.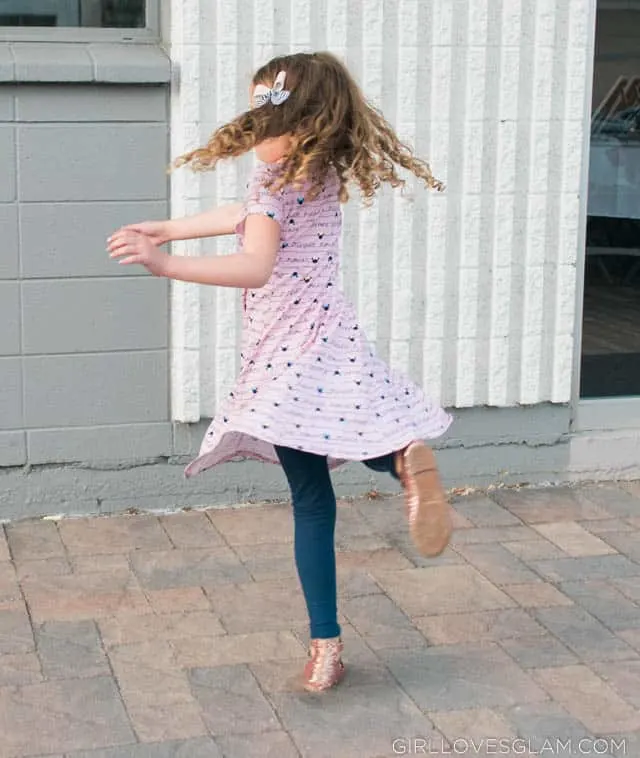 Kohl's has its fair share of the cheesy looking character clothing, but it definitely has the largest selection of non-cheesy character clothing. I love how understated a lot of their character clothes are.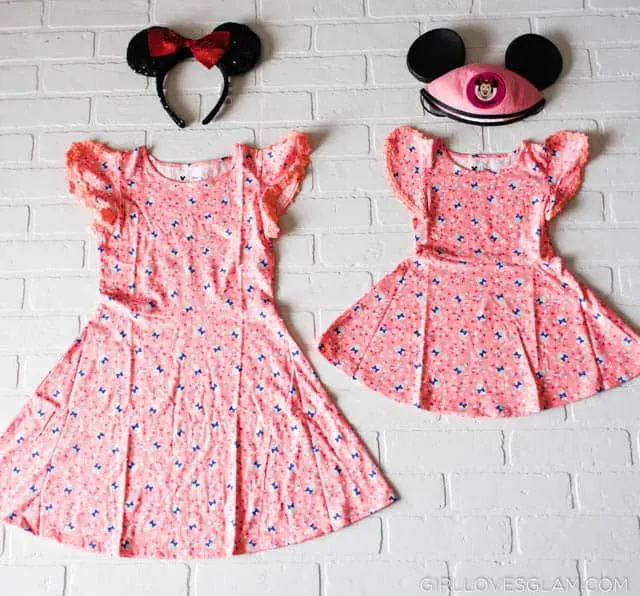 Minnie Mouse Flutter Sleeve Dress | Minnie Mouse Flutter Sleeve Dress (Toddler)
Kohl's is definitely our go-to place for Disney clothes that aren't cheesy, but we have some other places that we love too!
The next place that we find a lot of our Disney clothes is Old Navy. Sometimes their character clothes can be kind of hit or miss, but sometimes we can find some really great pieces there. I feel like Old Navy is a good place to look for both girls and boys clothing that isn't too cheesy. I also find a lot of black and white options that I absolutely love!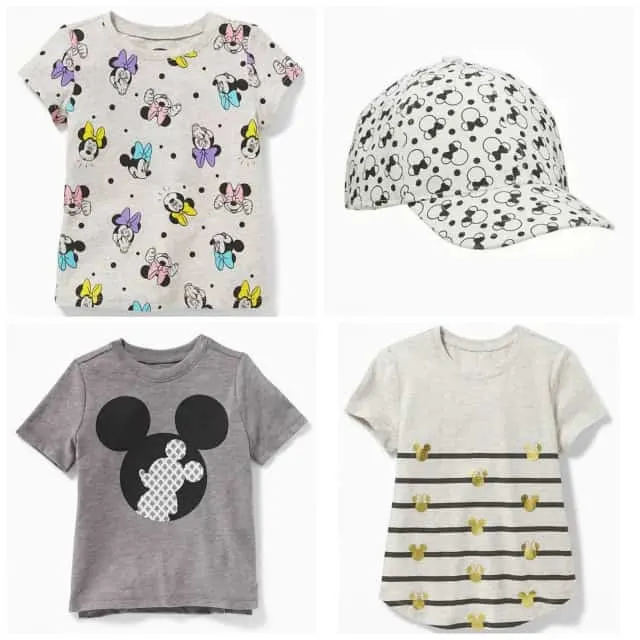 Minnie Retro Inspired Shirt | Minnie Mouse Hat | Mickey Mouse Silhouette Shirt | Minnie and Mickey Stripe Shirt
Gap is another one of our very favorite stores to shop for Disney clothes. They have a great selection of both girls and boys character clothes.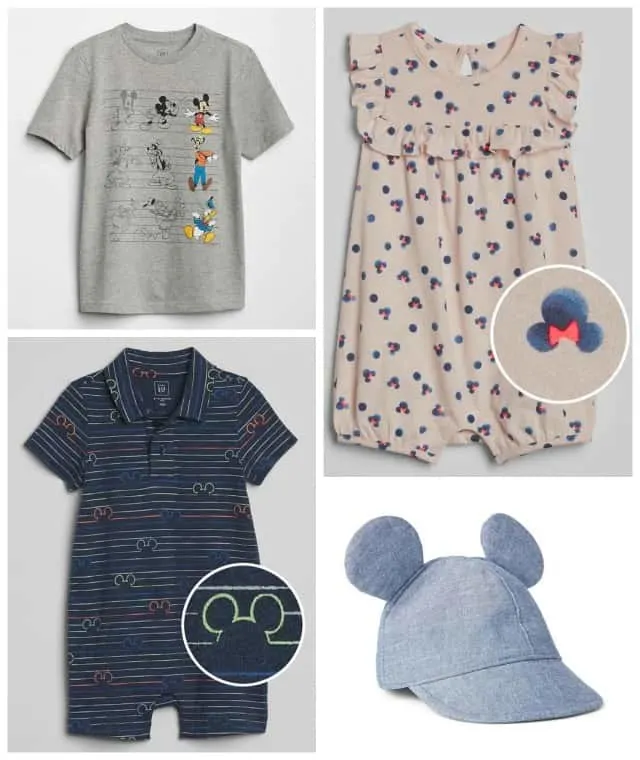 Disney Sketch Shirt | Minnie Mouse Romper | Mickey Mouse Romper | Chambray Mickey Ears Hat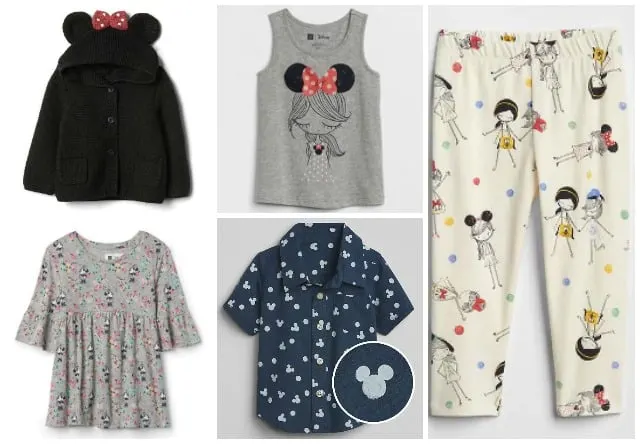 Minnie Mouse Sweater | Minnie Girl Tank Top | Disney Girls Leggings | Minnie Belle Sleeve Top | Mickey Chambray Button Up
Sometimes you totally luck out and find matching shirts from two different stores! Target doesn't usually have a great Disney selection that isn't too cheesy, but sometimes you can get lucky. The ice cream Mickey and Minnie shirts came from Kohl's and Target and they totally go together. This is why I recommend looking at several places, rather than just buying them all in one place!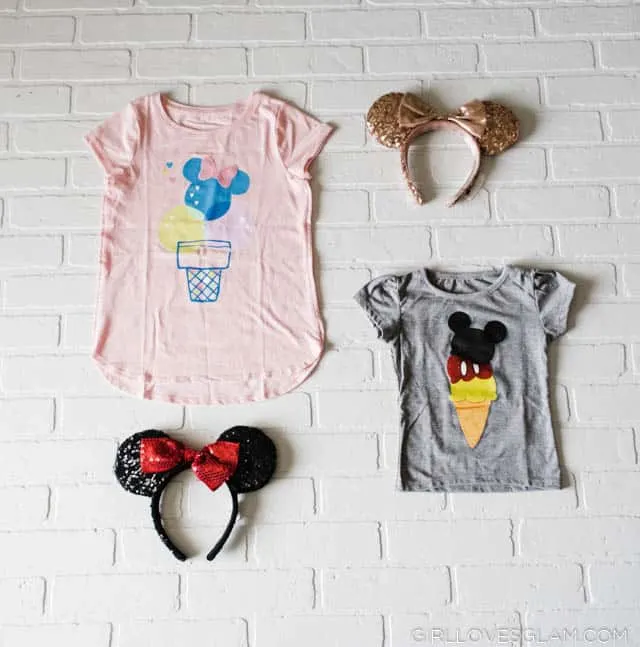 Minnie Mouse Ice Cream Shirt | Mickey Mouse Ice Cream Shirt
No Disney outfit is complete without shoes! People are always surprised when I tell them that our favorite place for Disney shoes is Payless! I remember when I was a kid, the character shoes were nothing but Velcro and giant pictures of characters on the sides of them. That is why I was never allowed to have character shoes! Thankfully, things have come really far since then and the cheesy character shoes are few and far between.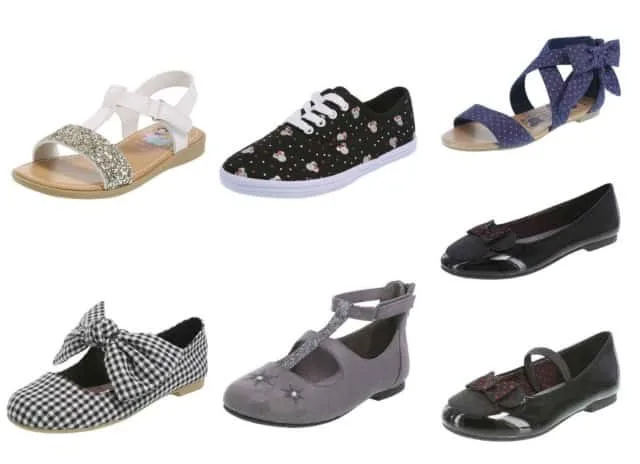 Disney Princess T-Strap Sandals | Minnie Mouse Sneakers | Minnie Mouse Bow Sandals | Minnie Check Bow Shoes
Frozen Flats Shoes | Minnie Mouse Ballerina Flats | Minnie Mouse Ballerina Flats (Toddler)
Now that I have told you all of my deep, non-cheesy character clothing secrets, I am excited to hear if you have secret places you like to shop for character clothing too!
If you are buying character clothes for an upcoming Disney trip, look no further than Getaway Today! They have the best prices on Disney tickets, by far!