Mother's Day is right around the corner and it is time to start thinking about Mother's Day gift ideas! I think it is important to give moms a reason to treat themselves for Mother's Day, but it can be hard for them to find a time to go to a salon to use gift certificates. That is why I love the idea of giving moms Color Street nails for Mother's Day! They are 100% nail polish strips that last longer than traditional nail polish, are super affordable, and moms are able to put them on themselves at home!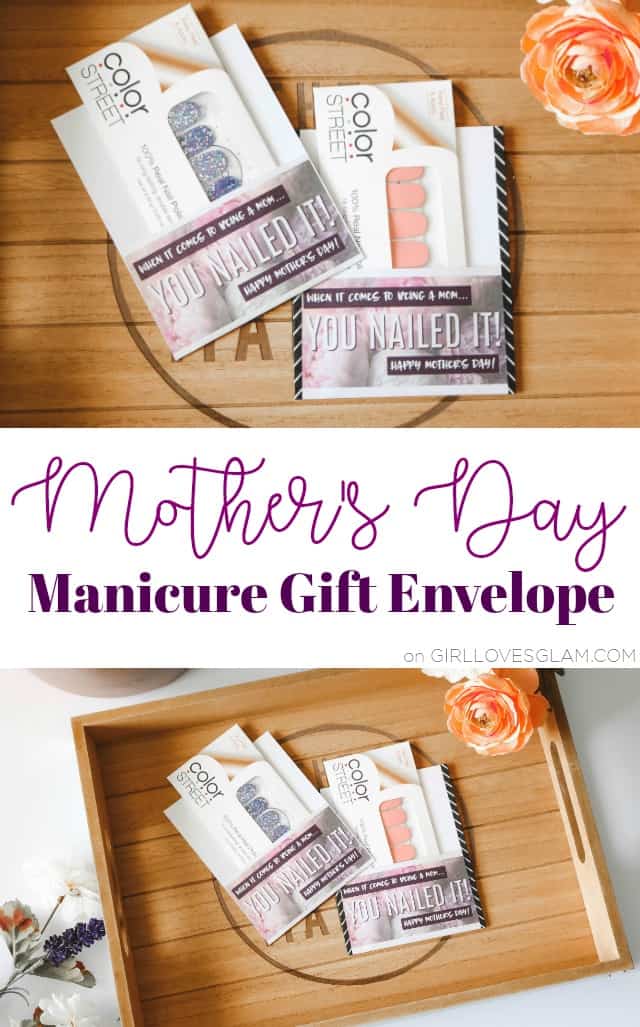 Mother's Day Gift Idea
These gift envelopes make "wrapping" the Color Street strips really simple! All you need to do is print them out onto cardstock paper, cut them out, fold over one side of it, and tape or glue them together. I used double sided tape inside of them to hold them together and then used washi tape to decorate the edges of one of them to personalize it even more.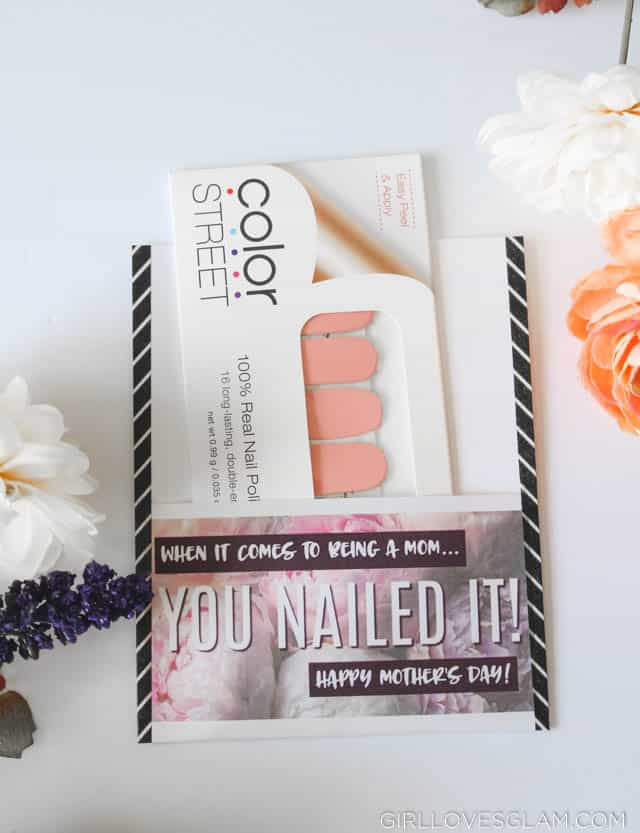 Use this link to get your printable gift envelopes. These are for personal use only, so please don't sell them or claim them to be your own!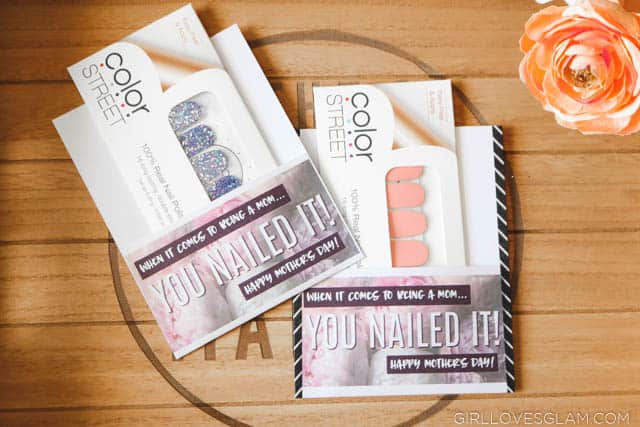 You can write your mom a note on the inside of the envelope so it can double as a card as well and you can even fit multiple Color Street nail strips in one envelope so that you can REALLY spoil your mom with several manicures!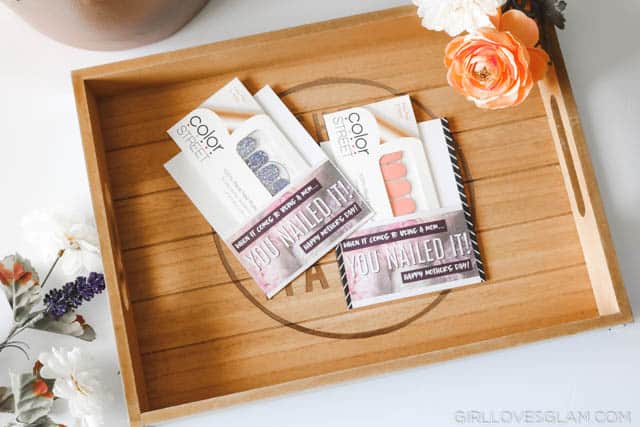 Color Street is an incredible business! There is no required inventory and you can do 100% of your sales online (that means no events or in home parties!) If you have ever considered selling Color Street, join my Facebook group Considering Glam Team. In that group, I have answered many frequently asked questions and answer any detailed questions in a no pressure environment.
To learn more about Color Street in general, you can read my post all about Color Street products and how they work!
You can also find these Teacher's Appreciation Gift Envelopes so you can treat your teachers with a beautiful manicure as well!