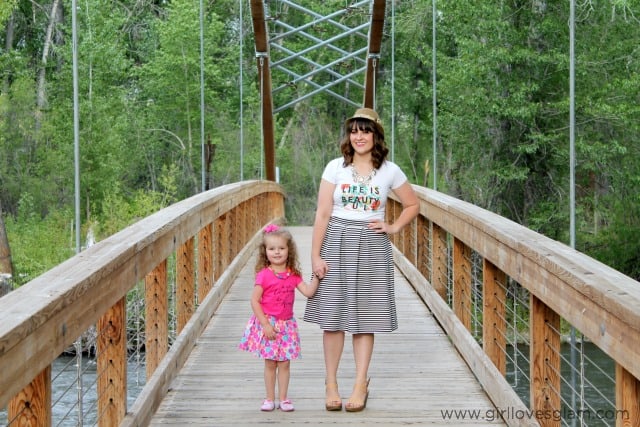 This summer will be the year mark of when we moved to this area. It has been an interesting move for us. We moved from a city of about 60,000 people to a town of about 8,000 people. Our old house was out in the country and we felt SO far away from everything! We were actually only 15 minutes away from just about everything we could need. Here, we drive over an hour to get to Costco, Target, etc. It was been kind of a crazy change for us! For several months, I kind of pouted about it. I missed my old life, old friends, and being close to my family. It wasn't until a few months ago that I felt like this new place is home. I know we were supposed to move.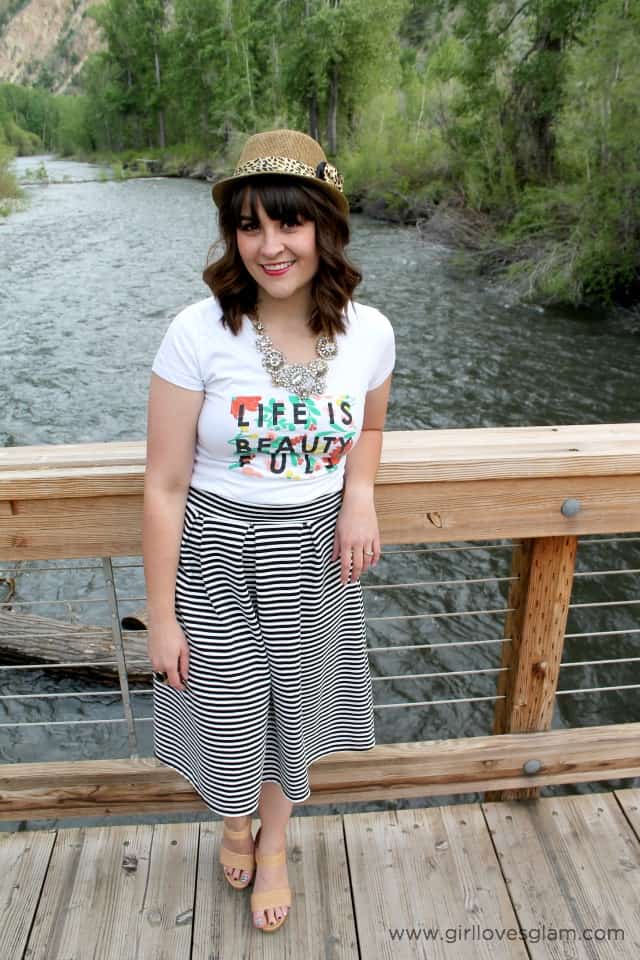 I decided to buck up and quit pouting about things that are out of my control. I decided to embrace the area that we live in. It has made a HUGE difference. I literally drive through a forest to go to the gym, our house backs up to a mountain, and there are tons of outdoor things to do here. I realized that there really is beauty all around me.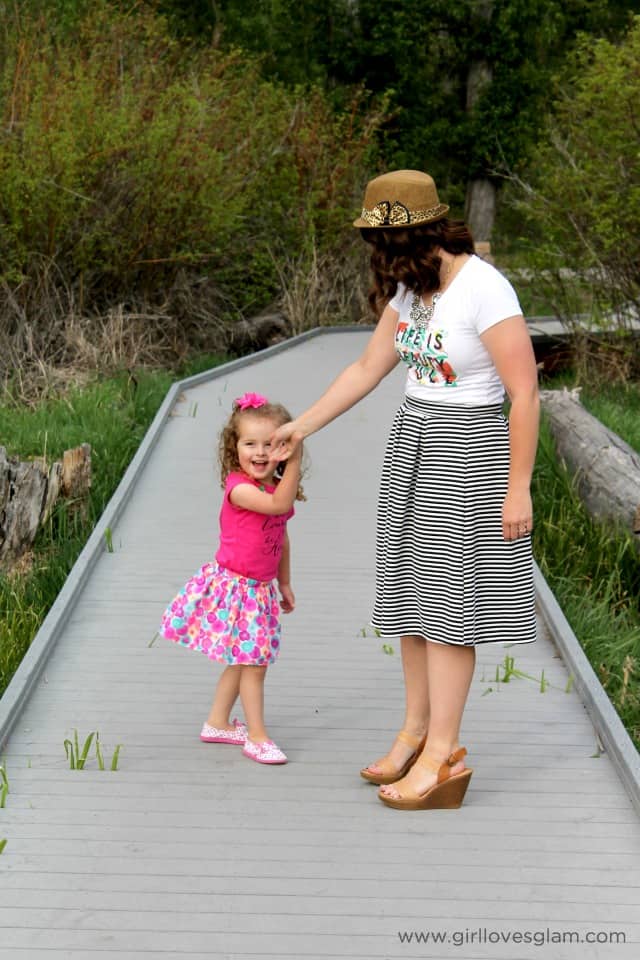 When we first moved here, my photographer introduced me to a really beautiful place that I just never took the time to go back to because I had a bad attitude about the move. I took my family there for a little family walk and they absolutely loved it. I mean, how could we NOT love it?! There is a river, the coolest bridge, gorgeous boardwalks, and even a pretty little swamp. It was crazy to me how much more beautiful it was when I went there with a better attitude.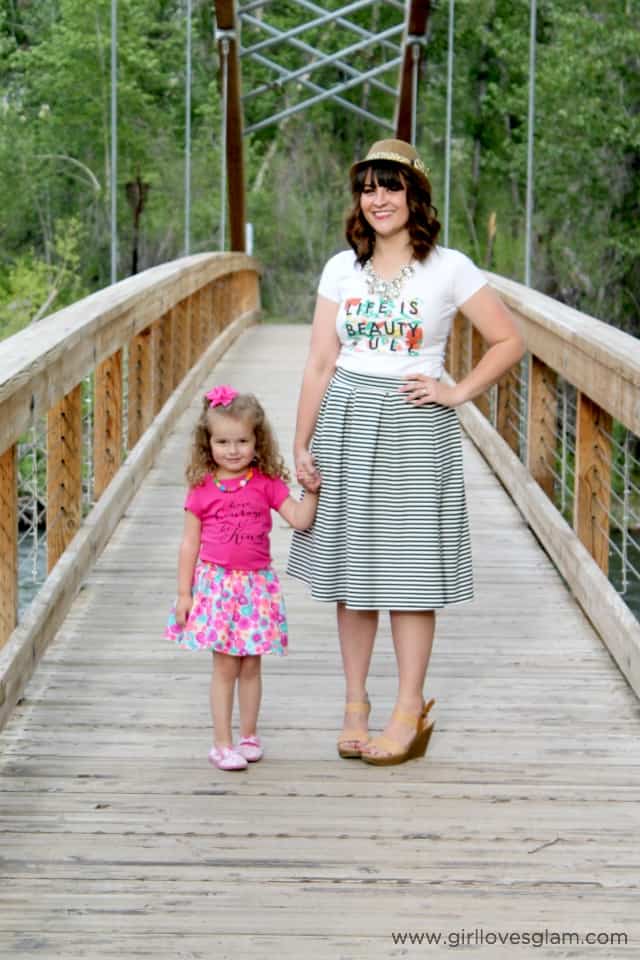 When we went on our little walk, we were sporting items from Simply Sage Market. I really love the little "Have Courage and Be Kind" shirt from the Cinderella movie. I feel like that pretty much sums up have I have had to treat this move. For most of the past months, I haven't had courage and I haven't been kind about it. I needed to be brave, have faith, and put myself out there to develop friendships. I think the phrase "Have courage and be kind" can be implemented in almost any life situation and I love that my daughter can have that on her shirt and be reminded of that.
My skirt from Simply Sage Market is basically my new favorite thing. It is soft, stretchy, and has stripes! I think they are basically the three S's I need to live by because I think most of my closet fits in those categories right now.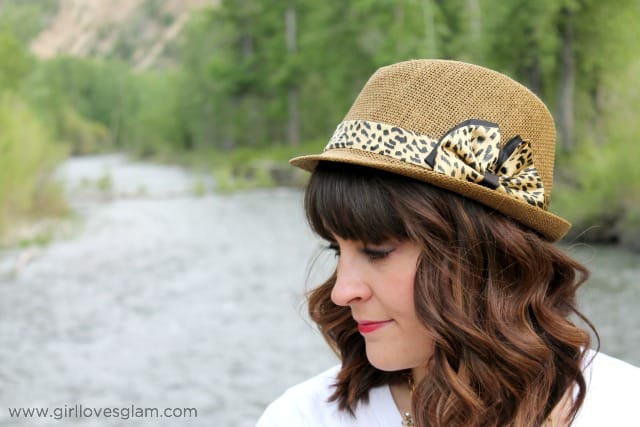 I had a lot of fun putting together both of our outfits. I tried to bring some pattern mixing in my skirt, my hat, and even a little on my shirt. Harper's outfit was fun because when you are a little girl, basically anything that is pink will match together. She loved helping me pick out her clothes to match her new shirt.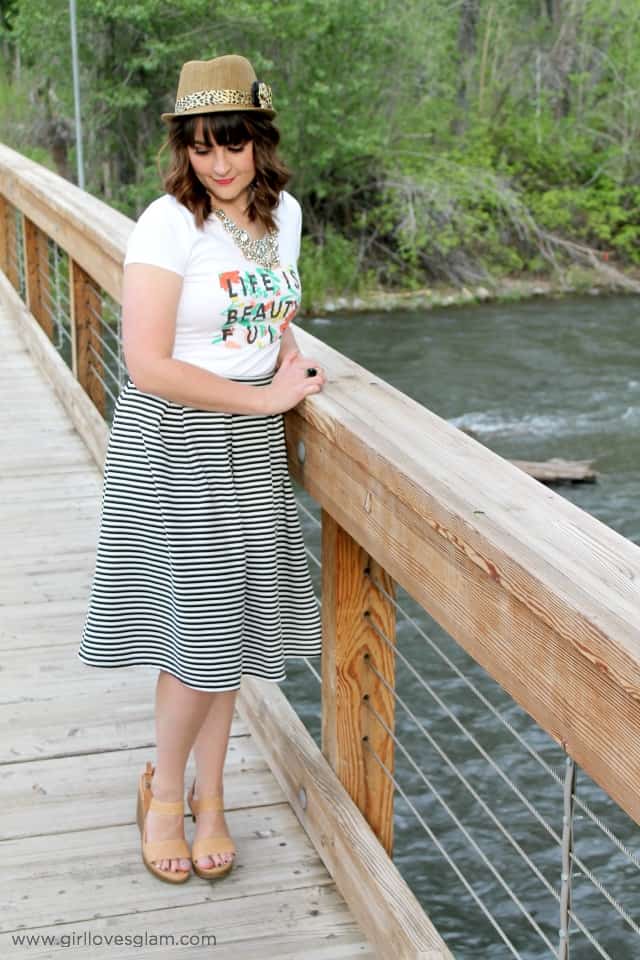 What situations do you feel like you have had to "Have courage and be kind" with?
Make sure to check out Simply Sage Market for all of their adorable clothes. You can find my skirt HERE and Harper's shirt HERE too!