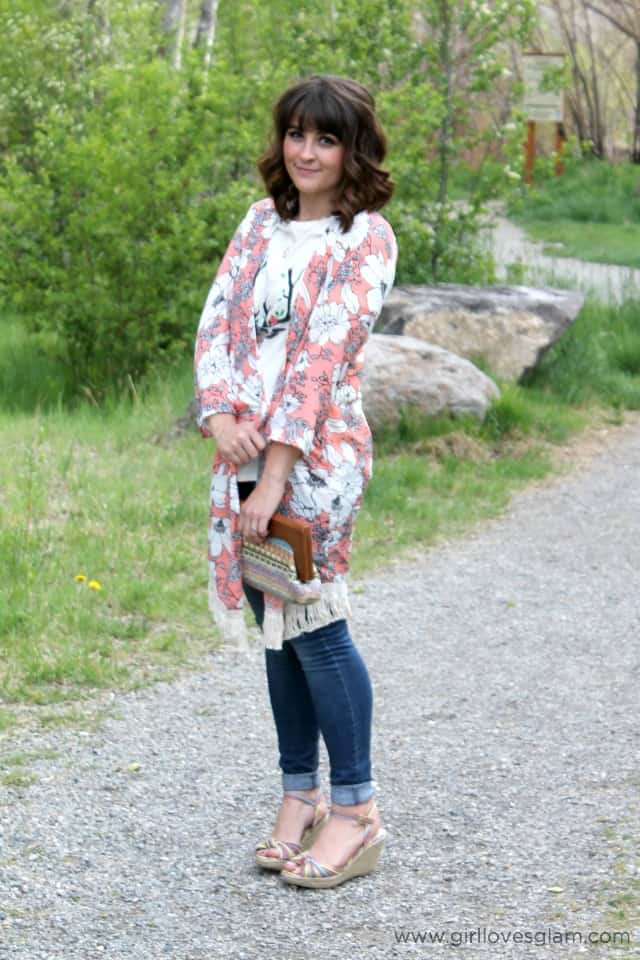 Summertime is all about the summer nights for me. I love how long the sun stays up, the chill of the summer breeze, and the fun activities that happen in the evenings. I have big plans of attending many BBQ's and a lot of the free concerts they offer in my area this summer. Putting together an outfit for a summer night is all about light layers, while keeping the feeling still bright and happy.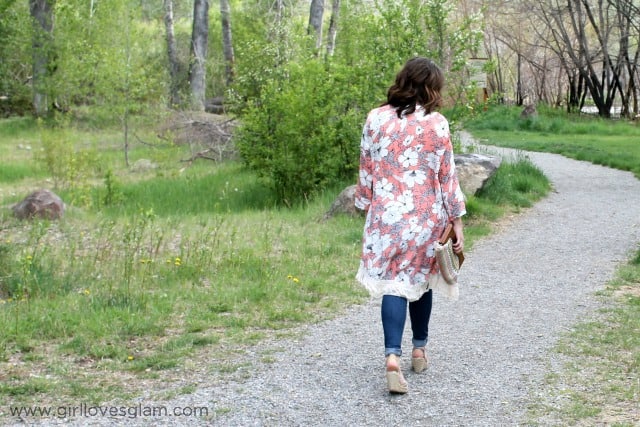 I don't go to many events without my daughter in tow, so my outfits have to stay pretty practical. That doesn't mean that I have to sacrifice style though. I like to keep my clothing a little more loose so that I feel like I can bend over, twirl, and play with my daughter.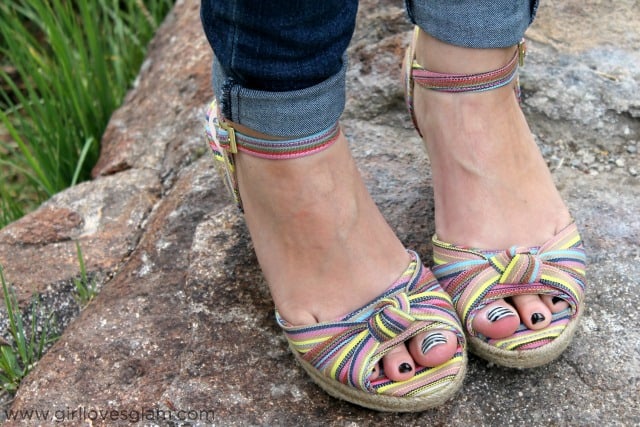 Shoes are also a really important element in my summer outfits because I need them to be comfortable enough that I can walk around easily and chase my daughter around, but I am not willing to wear ugly shoes! I loved these colorful wedge sandals from Payless because they fit all of my criteria! They are cute and they add some height, without being too tall for me to run around in, and they are comfortable. I can't wait to wear these with all kinds of outfits this summer!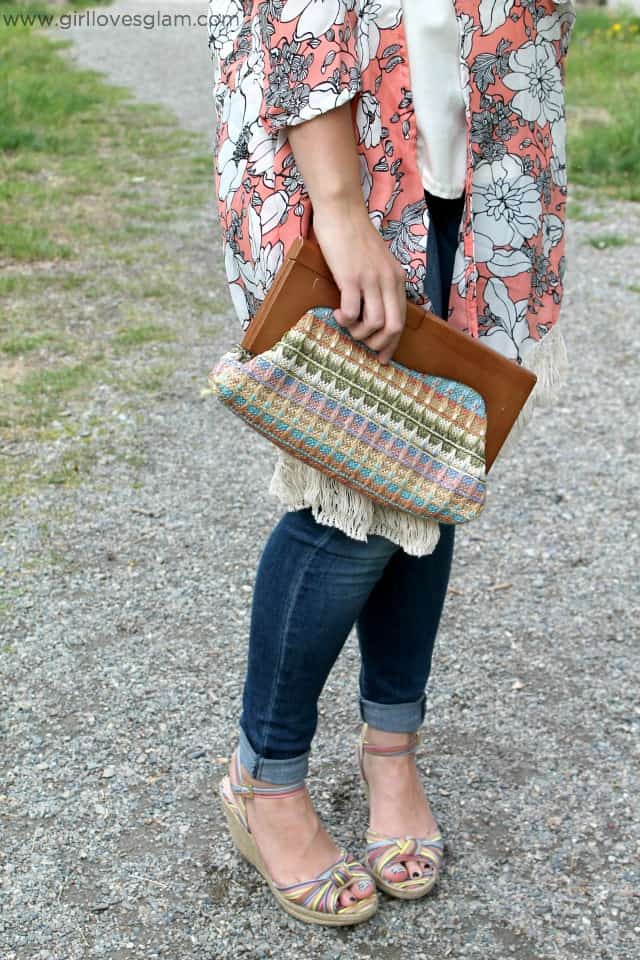 The key to any summer style is to feel comfortable and confident! Don't be afraid to play up your best features, accessorize, and cover up the spots where you feel less confident. I don't mind showing off my feet, so I chose these adorable Payless sandals to do that. I like my calves, so I wear a lot of knee length shorts or skinny jeans to play up that feature of mine. Of course I love to accessorize, but I do it minimally during the summer so I don't get too hot. This clutch and a small chain necklace was just enough for this outfit.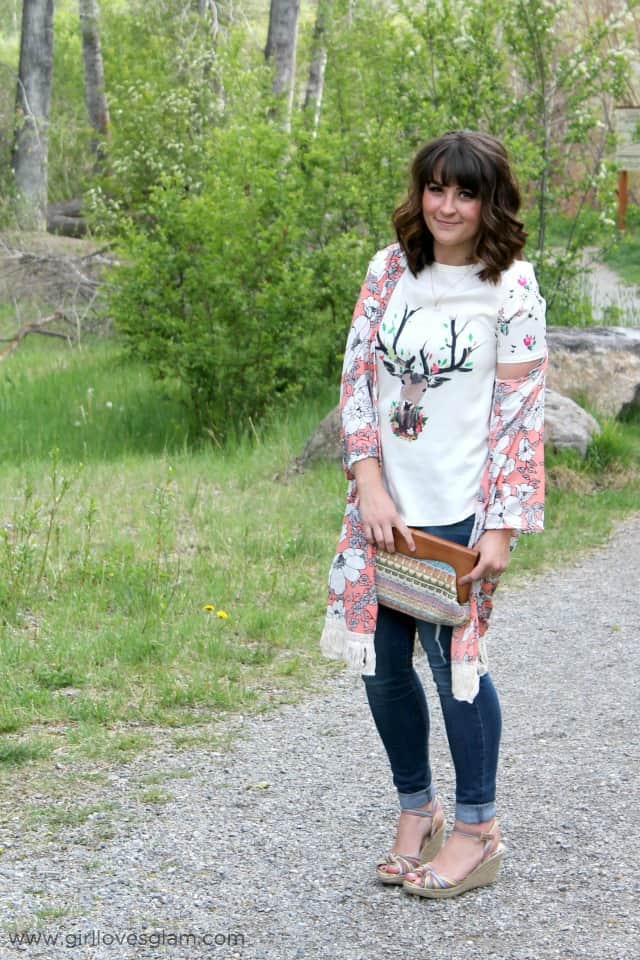 I don't have a flat stomach or the most muscular arms right now, so I chose to wear a more loose fitting shirt and this beautiful floral kimono I found on Elite99. I love that kimonos are in style right now. They help make you feel covered up, without adding all of the bulk! The peachy color of it helps tie in elements from the shirt, the clutch, and my cute shoes too!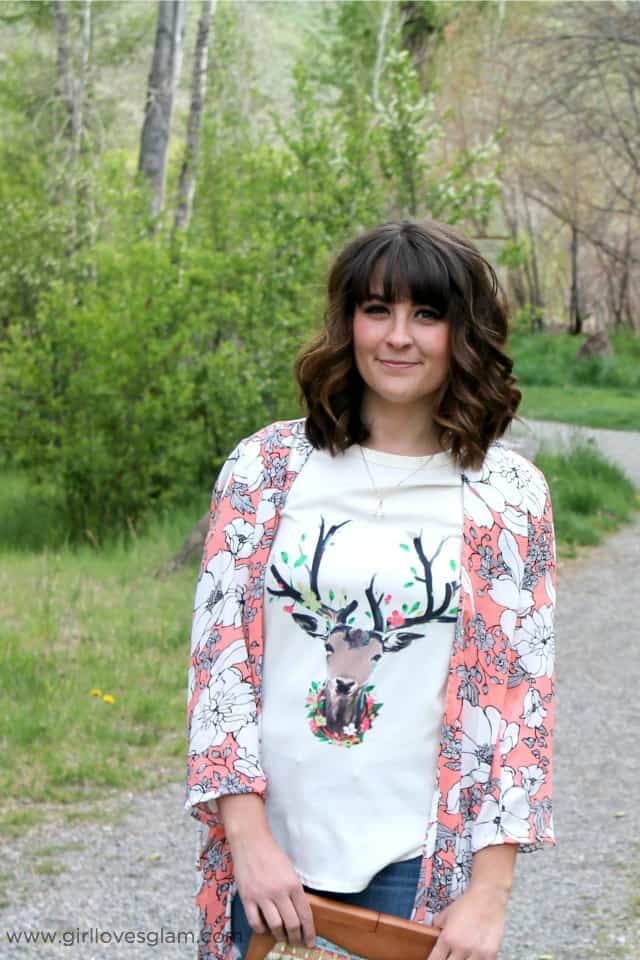 So, what are your summertime outfit must haves?
You can check out Payless on Facebook, Twitter, Instagram, Pinterest, and YouTube to see even more styles that are perfect for summer!
This is a sponsored conversation written by me on behalf of Payless via Burst Media. The opinions and text are all mine.