This post contains some affiliate links.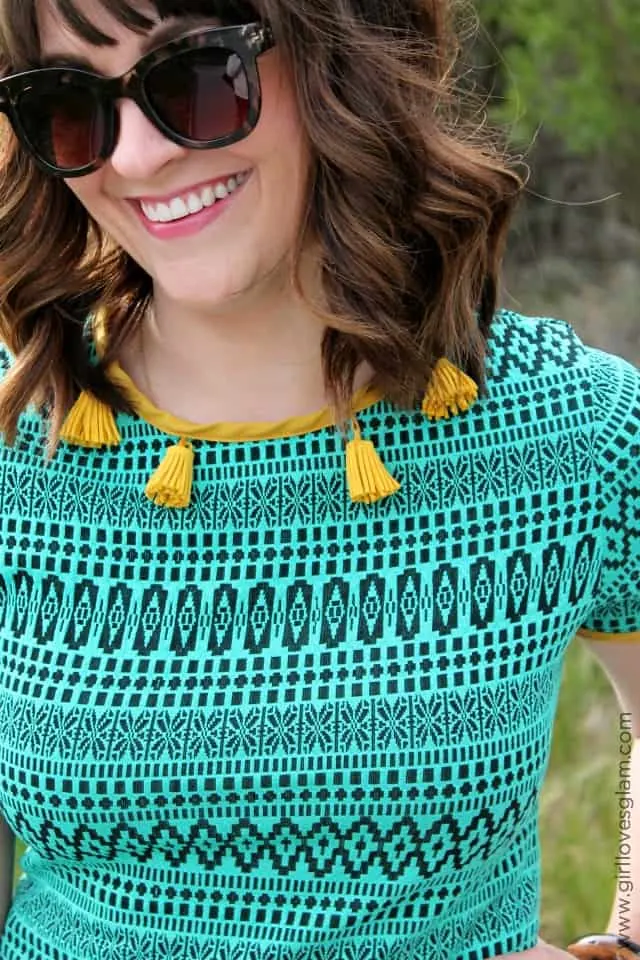 Sometimes I decide to do something brave. I am not usually one who chickens out when it comes to trying new pieces of clothing, but there are a few trends that I shy away from. I haven't really learned to embrace the tighter fitting dresses that have become popular. I have always worried that it would make me look enormous.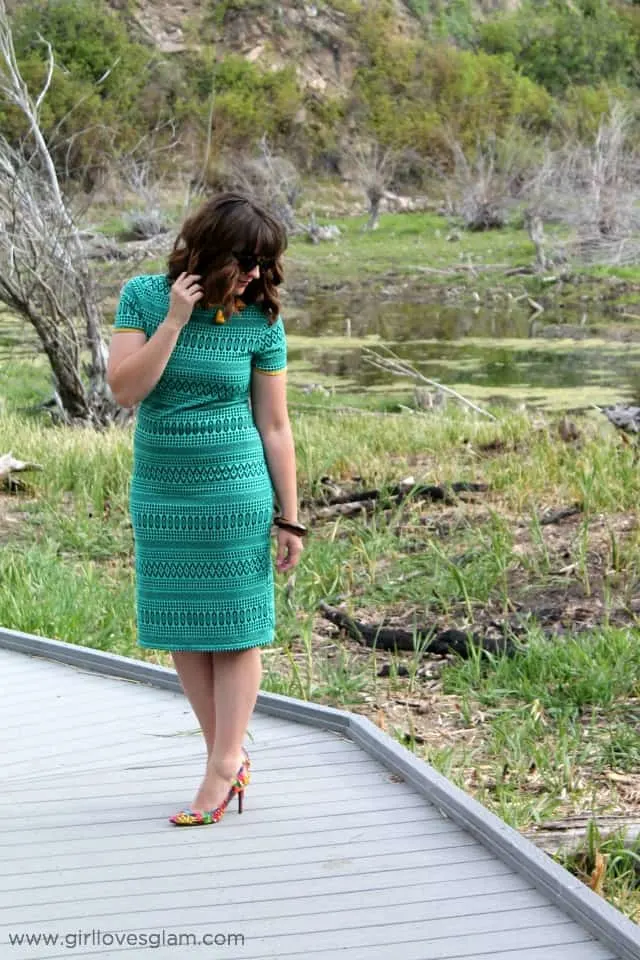 I am not exactly at my thinnest right now, but I decided to take the plunge and embrace who I am. I tried out this adorable dress from Shabby Apple and guess what? I don't feel enormous. In fact, I feel like it makes me feel thinner. I don't really understand the science behind that, but I will take it!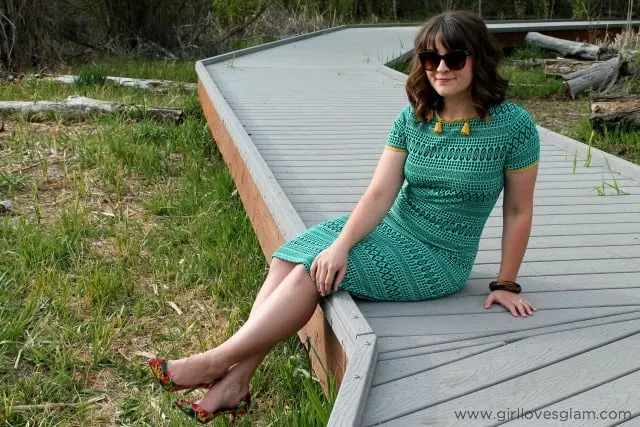 I think that it is kind of a life lesson in itself. Sometimes you just need to take the plunge and try new things. The results may surprise you. And if for some reason it is an epic fail… that's okay too! Those "failures" can be used as learning experiences. Luckily, "failures" in the fashion world are pretty inconsequential. A lot of people compliment me on different clothing items that I wear and I hear words like, "I could never pull that off" or "I wouldn't ever be brave enough to wear that, but I love it on you!". It always makes me laugh because I don't usually feel like I am taking any major fashion risks.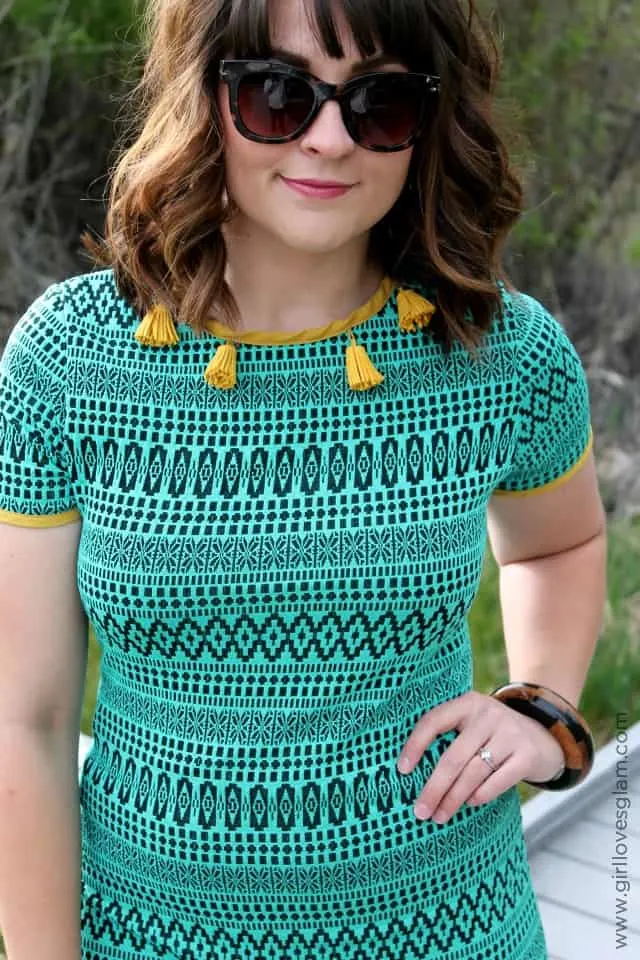 So, this is my invitation to you! Go try something that you are a tiny bit afraid of. That could be a piece of clothing, a new recipe, or learning a new skill. Why wait?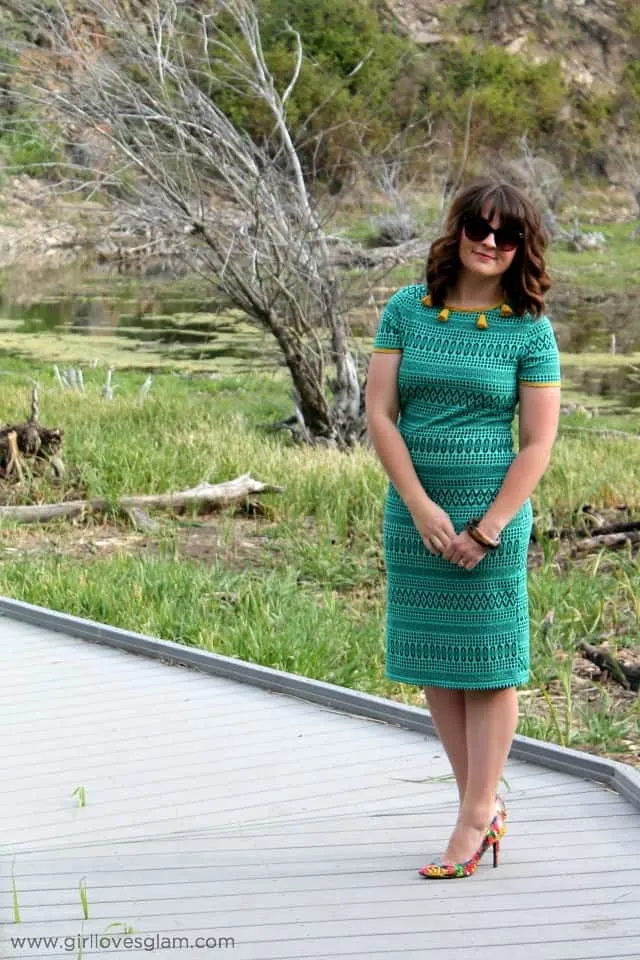 Dress: Shabby Apple | Sunglasses: Similar | Bracelet: Similar | Shoes: Payless (sold out but THESE are super similar)
I feel like I need to gush a little bit more about this dress because, let's be real… it's awesome. It is super stretchy and comfortable, it has the cutest pattern on it, and I am pretty much obsessed with the tassels on it! I think it is so unique and it would be adorable on so many different skin tones! I highly recommend it!