This is a sponsored post written by me on behalf of Stride Rite. All opinions are 100% mine.
These little feet have been busy.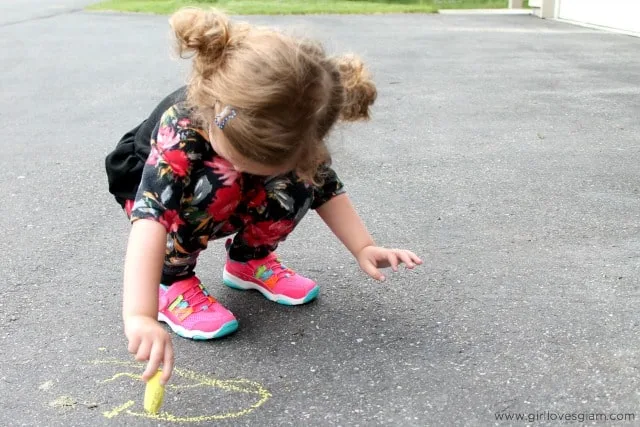 They are busy trying to keep up with the rapid pace that the body they are attached to goes each day. It is no wonder this little girl sleeps as hard as she does at night. These little feet are on the go, all day long. Just when I didn't think they could be any busier, the sunshine outside has proved me wrong. These little feet are busier than I have ever seen them before. Sometimes they are busy holding her up while she creates a piece of art on the driveway.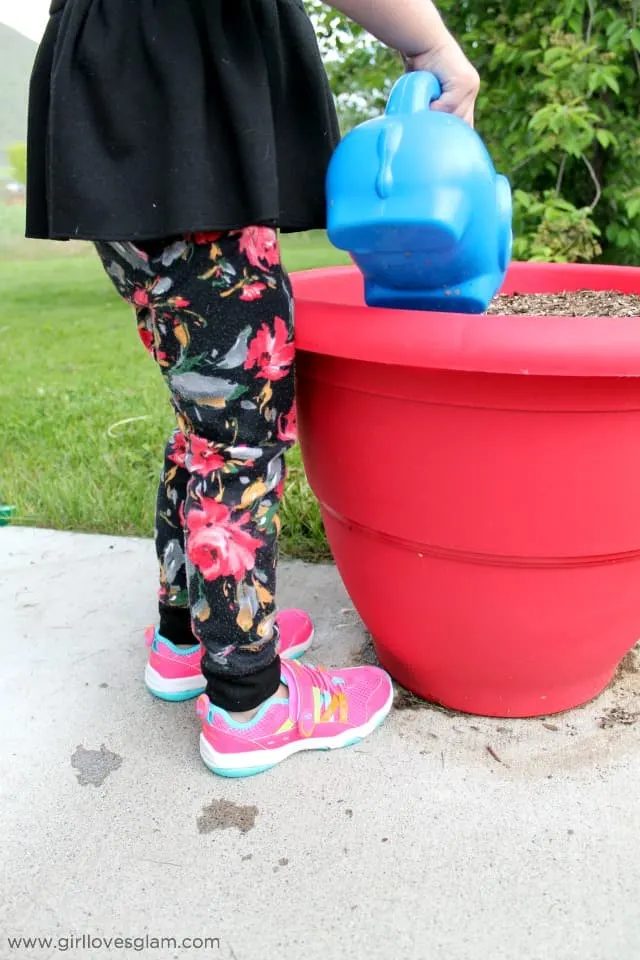 Other times, they are busy while helping water all of the plants we are growing this summer.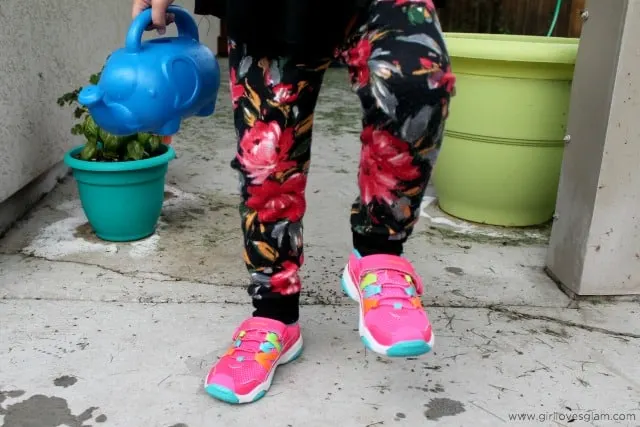 They are busy stomping the ants who can't seem to leave us alone while we water the vegetables and herbs we have planted. The stomping is accompanied by the shouts of "Go away bugs, GO!" in rhythm with the stomps.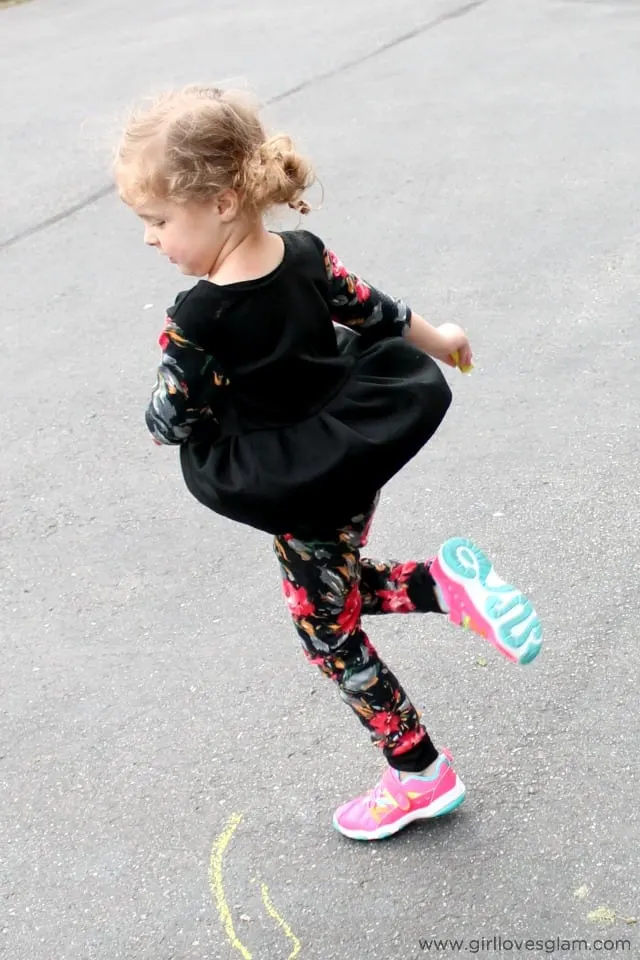 And when they aren't busy doing anything else, they are twirling. Twirling all day long. Twirling while walking through stores, eating lunch, playing dress up, and singing to music. These busy little feet make me happy each day. It is really amazing to see just how much this little girl can move each day. That is why I have absolutely loved these Stride Rite Made 2 Play for girls shoes. They can keep up with the busy lifestyle these little feet have! They are machine washable, have memory foam insoles, have dirt-shedding soles, and even have an anti-stink lining! Don't let this sweet little face fool you, she packs some stinky little piggies down there and these shoes have somehow been able to fight off the smell.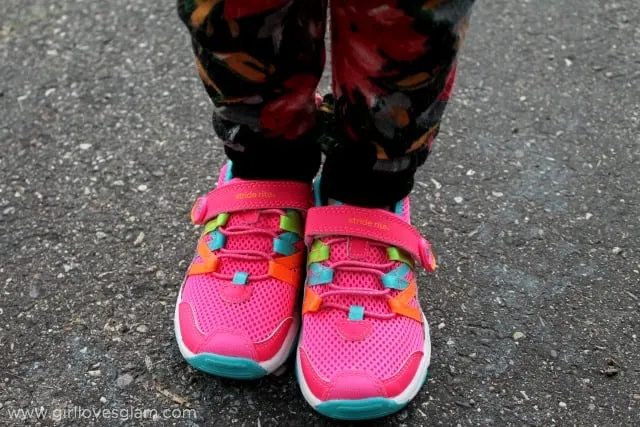 We have loved the design of these shoes because they are easy for kids to put on themselves too! It is no wonder these shoes have such high ratings on all of the reviews. I remember my mom telling me once that when it comes to shoes for your little kids, it is worth it to invest in the nice shoes that will last. They have Stride Rite Made 2 Play for boys and girls. Stride Rite is known for their durable, high functioning shoes. If you have busy little feet at your house that need a pair of Stride Rite Made 2 Play Collection shoes, you can use the coupon code GLAM to receive 20% off from 6/1/15 – 6/30/15. You can purchase Stride Rite shoes online or at local retail stores. To find a retail store near you, use the store locator on the website. You can also check out even more of Stride Rite's products on their Facebook and Instagram pages! What are the busy little feet at your house busy doing each day?