No, you shouldn't go chasing waterfalls, but that doesn't mean you shouldn't put one in your hair! Waterfall braids are so incredibly beautiful on all types of hair, but my favorite is definitely on curly hair. I get asked A LOT about my daughter's hair when I do it with a waterfall braid, so I decided to make a video with step by step instructions on how to recreate a waterfall braid for curly hair!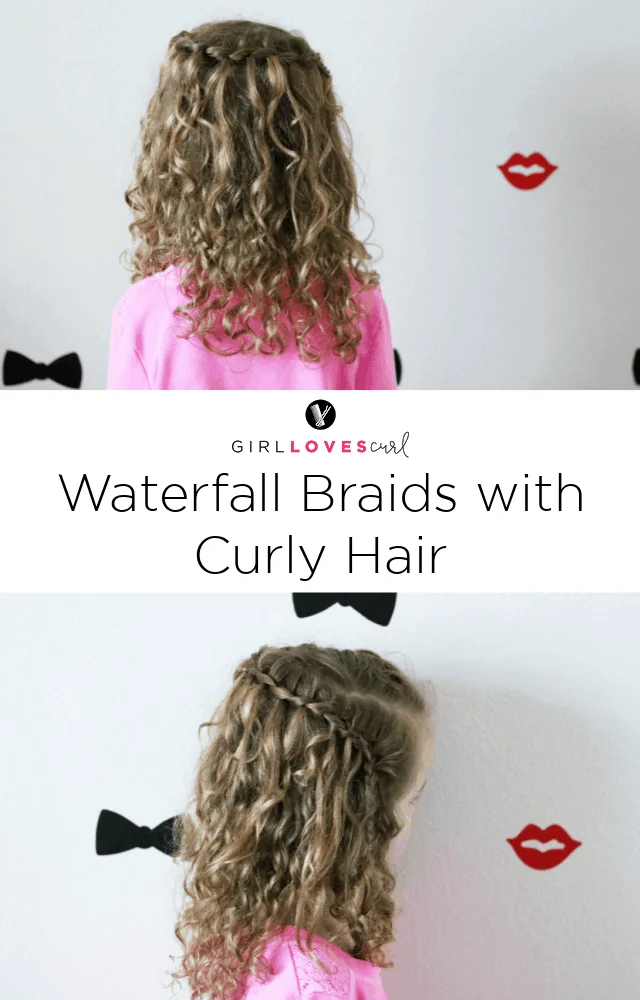 This tutorial and hairstyle will totally work for straight hair too, you probably will just want to do the braid when the hair is dry. If the hair is straight, but it tends to fall out of braids easily, try braiding it while it is wet and see if that helps!
Curly Hair Waterfall Braid Video
Our lesson has a video and a short explanation and links to tools used. Be sure to check out both to get the most out of the lesson!
Waterfall Braid Products
Here are the products that I used for this hairstyle…
(affiliate links included)
-Elastic
Tips for Doing a Waterfall Braid in Curly Hair
Waterfall braids are absolutely beautiful on curly hair. They let the curls shine through, while pulling the hair back away from the face.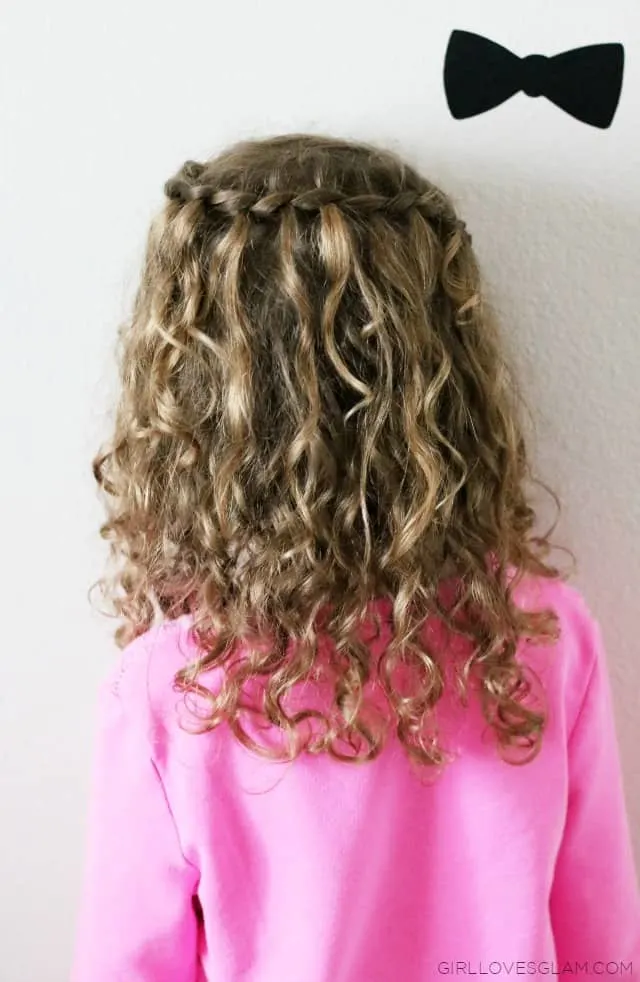 Always spray down the hair before braiding, if you are braiding while the hair isn't wet. The more it has been wetted down, the less likely the hair will go frizzy.
If you aren't able to get waterfall braids down on the first few tries, don't let that get you down! Keep practicing. A waterfall braid is basically just a French braid. It doesn't need to be more complicated than that.
I hope this helps you create the perfect curly waterfall braid, too!
GIRL LOVES CURL HAIR COURSE
If you haven't subscribed to the free Girl Loves Curl course, sign up to get the lessons sent straight to your inbox!