For years, I have had a nagging in the back of my head. I knew that I needed to launch a curly hair care course with realistic tools and recommendations for people with curly hair, as well as parents with curly haired kids. There have always been things that have held me back from launching… moving, pregnancy, busy seasons of life, the amount of work that needed to be done, and the fear of it totally flopping.
Curly Hair Course
After much work, I am thrilled to announce that starting March 1st, Girl Loves Curl will begin! Instead of launching this as a paid curly hair course, I am offering it for free!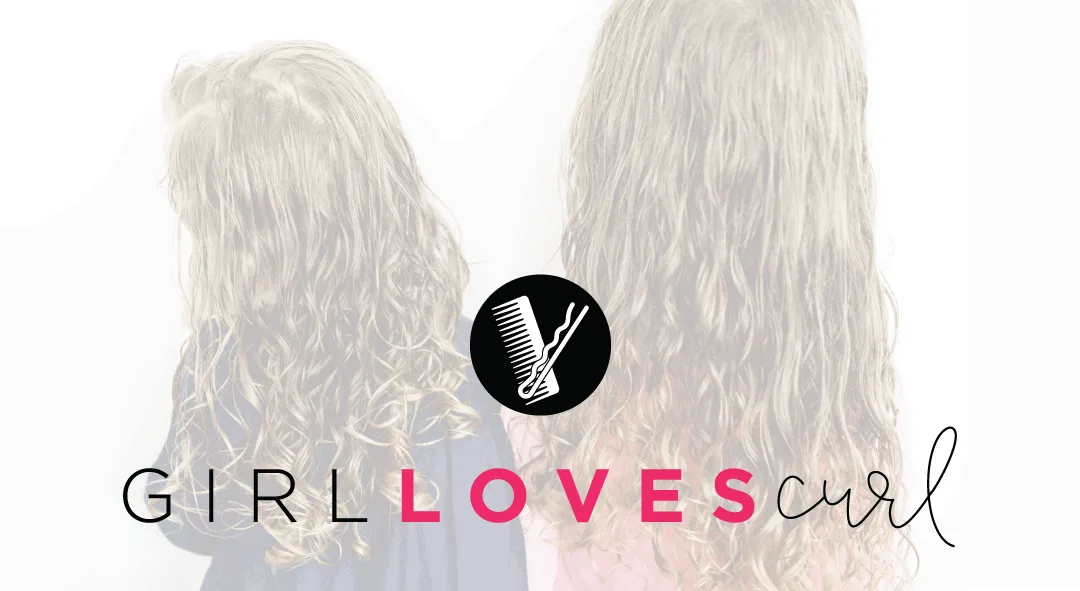 You can sign up for Girl Loves Curl by following the link below and filling out the form. I can't wait to help you go from curly clueless to curly confident!
You may see my photo online and think, Why the heck would this girl know anything about curly hair, if her hair isn't curly? Well, my friends, that is exactly why I do know about curly hair. I DO have curly hair, but I spent my LIFETIME learning to fight against the curls. It was cool to have curly hair until about 4th grade. That's when things really started going downhill for me.
Learning to Love Your Curly Hair
I cut my hair into a bob, grew it out a bit, and then, in 6th grade, thought it would be a good idea to cut my hair into a pixie cut. Let's just say that cutting your hair into a pixie cut in 1999, when you had any sort of texture to your hair, was a bad idea. In my small town, there were no flat irons and absolutely no way for me to learn how to even begin styling my hair. Instead of the cute pixie cut I was going for, I got a solid 2 years of bullying and painful nicknames. It was HARD.
Fast forward to 8th grade. The introduction to a flat iron! I had worked hard to grow my hair out, and I would wake up at 5am each morning so I could straighten my hair. I had a tiny straightener that could also be used as a crimper or a waver. It took forever to use, but it felt like a total rebirth! At the end of the school year I was voted "best hair" in my class. Honestly, it meant way more to me than it probably should have. The same girl who had been tormented about her hair just two years earlier was voted best hair! There were actual tears of joy that happened when I opened the yearbook that day.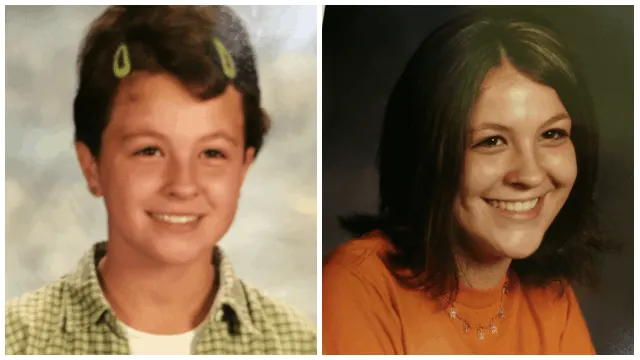 It sounds silly, but it was at that moment that I knew I wanted hair to be part of my life. I wanted to be able to educate girls on how to do their hair so they wouldn't have to be bullied like I was.
The technology continued to enhance. Straightening my hair didn't take as long anymore. I was a forever hair straightening client, and I was more than okay with that.
How to Be Confident with Curly Hair
When I got to beauty school, I got to experience lots of different hair types. The first curly haircut I did was on a man with very curly, shaggy hair. He had gone to a different beauty school and said he left with a haircut that looked like a triangle. He begged me to not send him out the door with a triangle haircut. With the help of my instructor, I was able to learn all about shaping curly hair. It was amazing to learn that you could make curls work WITH you. My entire life had been spent working against my own.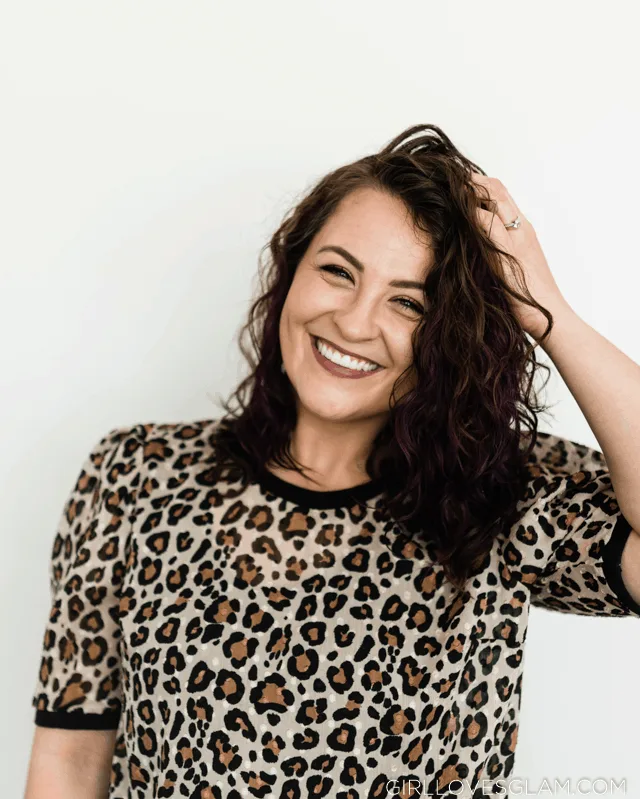 Over time, I was able to build a pretty solid clientele of curly haired clients. I worked at a salon for years, helping clients learn to work with their curls and to manipulate or straighten them when they wanted.
Curly Hair Care for Kids
My first daughter was born premature and was immediately taken into the NICU. On day 4 of her NICU stay I got to give her a sponge bath. I remember washing her hair, discovering that it was made of tiny curls! The nurses had smoothed it out each time they washed it. I didn't even know the curls were there. It was such a fun surprise!
I immediately thought ahead to her future and knew I wanted her to love her hair. She deserved the education she needed to work with her curls and to know how to straighten them out. I don't think a day has gone by where she hasn't been complimented on her curls. Most days it is just by me. I want her to know just how beautiful her hair is, so she doesn't ever have to question it like I did.
Teaching Kids to Care for Curly Hair
I am so glad that I had already been working on her hair confidence, before starting school. In Kindergarten she was teased about her hair looking like noodles. It completely broke her heart. When we would talk about it she was confused about why anyone would say that. She knew deep down that her hair was beautiful. Because she knew that, she was able to dig deep within her own self love and realize that the silly things being said to her didn't matter.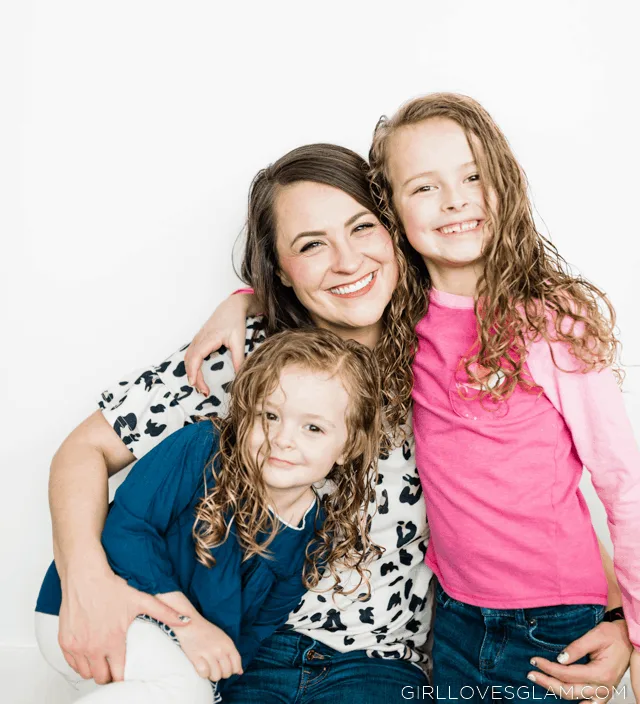 My second daughter was born with curly hair as well. Her hair isn't quite as curly as her older sister's is, but her hair is almost identical to my own. I worry that she will hate her hair, just like I did. Because of that, I continue to praise her hair each day. She loves it! She tells us that her hair looks like beautiful waterfalls (which it does). And while she is only four years old, I know that when she is given the tools to work with her hair, she will have the confidence in her hair I lacked as a child.
How to Do Curly Hair
Girl Loves Curl isn't here to be a "fix all" to all of your problems. But it can help. I truly believe that when you have been educated to work with curly hair, you are able to have confidence in other parts of your life as well.
Hating my curls consumed my life for several years. I couldn't build my self esteem when I was so consumed in hating that part of who I was.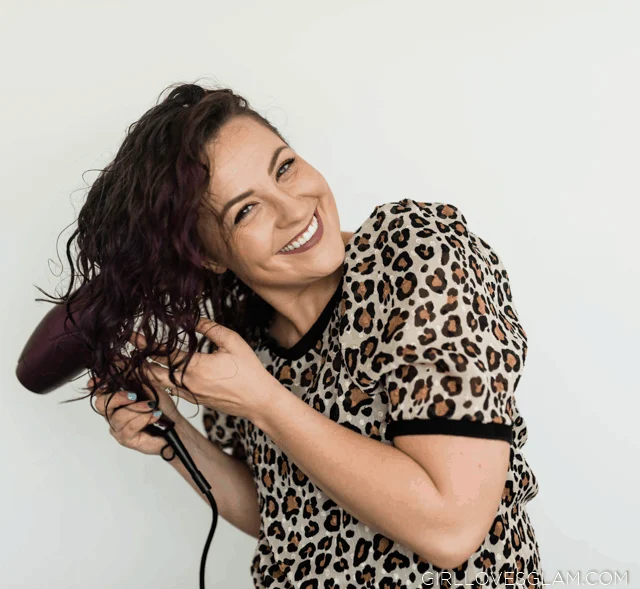 When you straighten your hair each day, you can still have the confidence to know that you know HOW to work with and against your curls. Having that knowledge can make a world of difference. That is what Girl Loves Curl is for. In this course, I am going to teach you exactly what you need to know to work with your curls so you can focus your energy on other parts of your life.
There is more to life than hating your hair!
Curly Hair Education
Like I mentioned earlier, this course is totally free of charge! It will begin on March 1st and will have a new section released weekly. After the initial launch, you can sign up for the course to have it emailed to you weekly as well.
To sign up, fill in the form below! I can't wait to help take you from curly clueless, to curly confident!