We have all probably seen at least one episode of What Not to Wear, right? I used to be totally obsessed with that show. I loved not only seeing the clothes they got, but I loved seeing the entire transformation! Well, if you have seen at least one episode, you have probably heard Carmandy (the makeup artist) refer to her infamous "5 Minute Face" that she does on almost everyone. I love the idea of the 5 minute face, but honestly, I don't think you need a whole 5 minutes. Sometimes you don't have a whole 5 minutes for your makeup! When you are a busy mom on the go, a student running late to class, or a career woman in need of getting to the office early, you may only have 3 minutes! Here is your solution. The 3 Minute Face.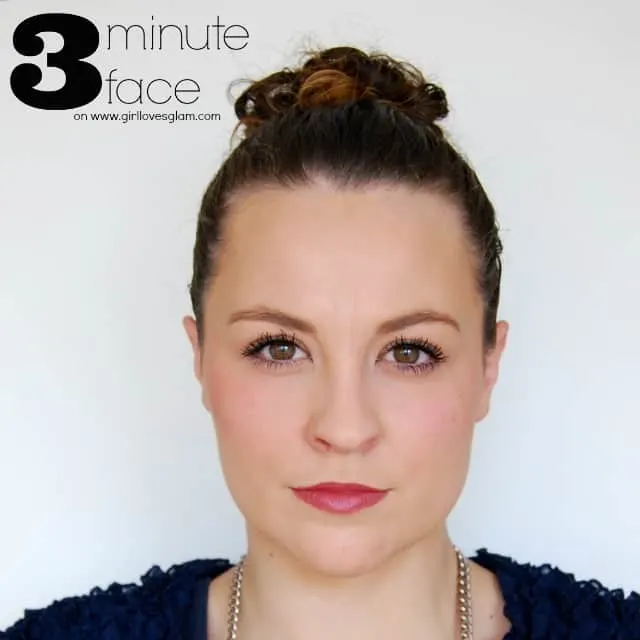 Yes. I said THREE minute face! This can easily be done in 3 minutes. I suggest having these few items in an easy to grab place so that when you have occasions such as these that you literally only have 3 minutes, you don't take up any extra time digging for your makeup! Here's what you need…
*Moisturizer
*Concealer
*Foundation
*Blush
*Eyebrow Pencil
*Mascara
*Lipstick. Not too bright of a color. You want something you can put on quickly, without a lot of fuss, but will add some color to your face.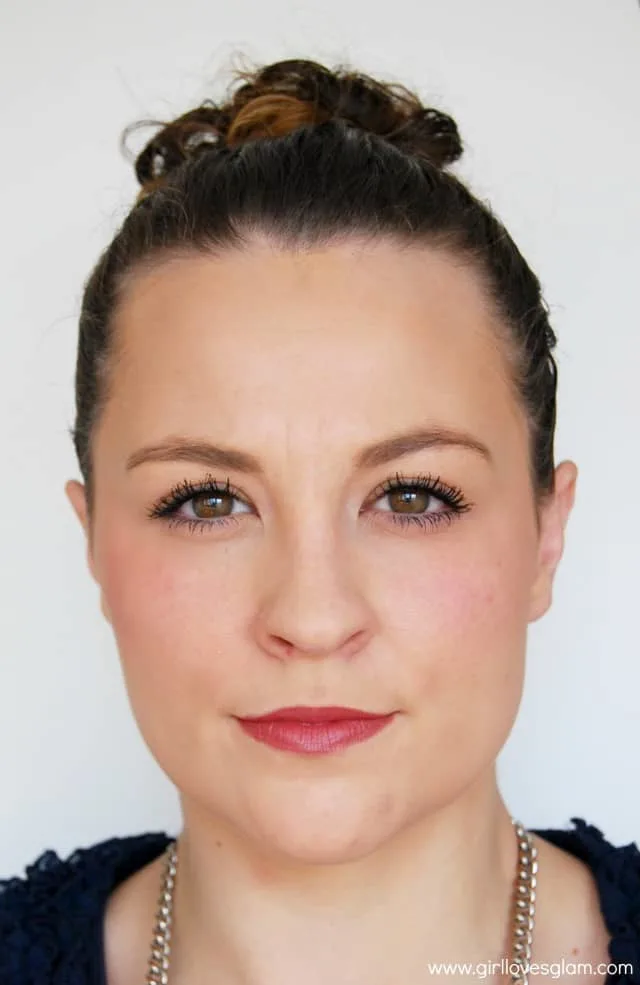 To achieve the 3 minute face, follow these steps..
1. Moisturize your entire face.
2. Concealer under eyes. This is really important because you won't be wearing much makeup to otherwise distract you from dark circles.
3. Put foundation all over your face, neck, and eyelids.
4. Brush blush onto your cheekbones.
5. Pencil in eyebrows.
6. Put mascara on top and bottom lashes.
7. Lipstick. You can line your lips too, but you will add a little time to your routine by doing so.
BAM! Three minutes and you can run out the door and do the things you really need to do today! I suggest practicing this routine before you actually need to get it done in 3 minutes so that when you do, you are prepared!
Be sure to check out the other A Month of Makeup posts too!