It is hard to believe that the end of the school year is near! It is teacher appreciation and end of year teacher gift season! As a wife of a former teacher, I know that teachers don't need anymore mugs or even chocolate. Give gifts that you would want to give to your friends! They don't need to be expensive, just thoughtful. I absolutely love Color Street nails for that exact reason. They are 100% nail polish strips that last longer than traditional nail polish, are super affordable, and they make perfect gifts!
These gift envelopes are the perfect way to "wrap" Color Street nails. You just print them out on cardstock paper, cut them out, and tape or glue them together. On one example, I used double sided tape to tape them together and on the other one I used washi tape. You can do it however you want!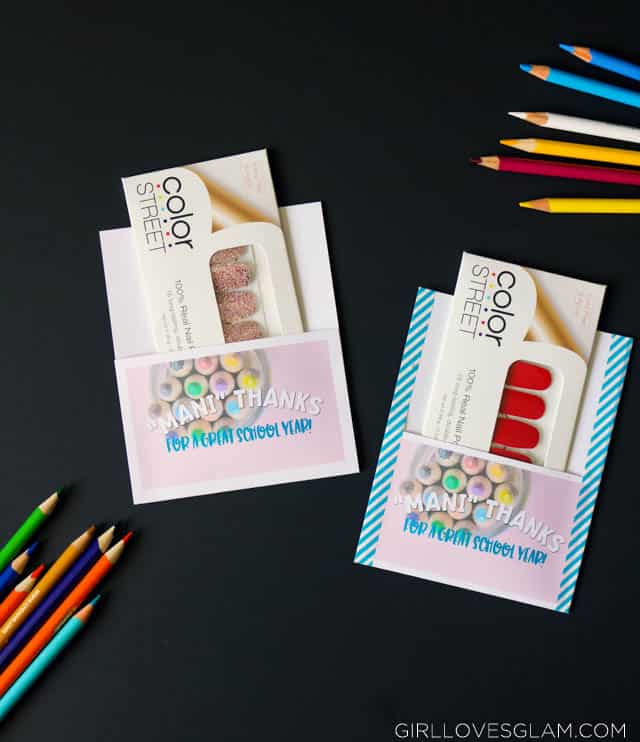 To print these out for yourself, just use this link. These are for personal use only. Please do not sell these or claim them to be your own.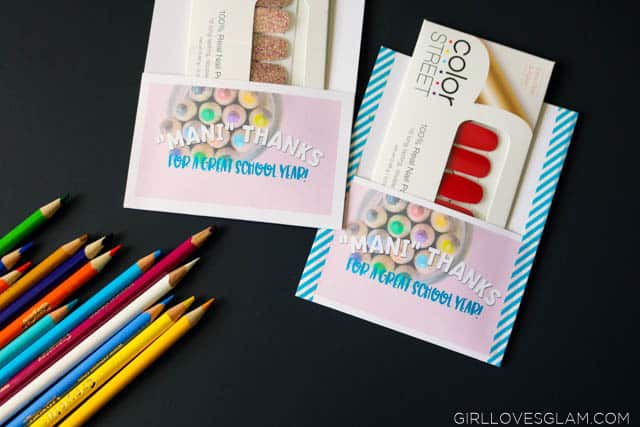 I can't wait to hear how much your teachers love these! They will appreciate getting something that will make them feel good about themselves and let them treat themselves a little! After all of the hard work teachers put in, they deserve to be treated!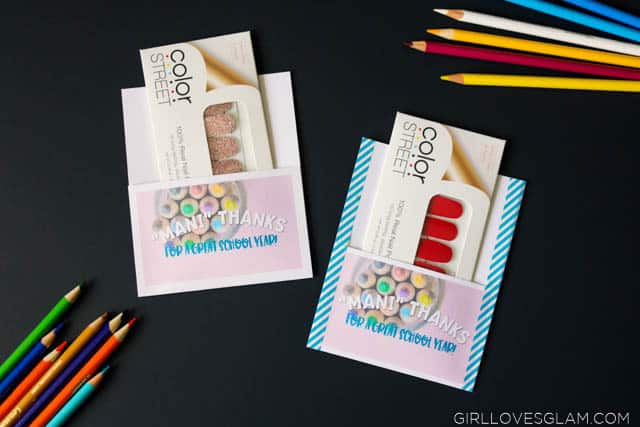 Color Street is an incredible business! There is no required inventory and you can do 100% of your sales online (that means no events or in home parties!) If you have ever considered selling Color Street, join my Facebook group Considering Glam Team. In that group, I have answered many frequently asked questions and answer any detailed questions in a no pressure environment.
To learn more about Color Street in general, you can read my post all about Color Street products and how they work!