There isn't a lot of focus on baby skincare, unless there is an obvious problem with their skin. I learned this the hard way when my baby's skin was showing signs of being quite sensitive. She would get bumps on her skin from lotions, wipes, and body wash. It was so sad! Most of these things could have been easily ignored, which is why it is so important to pay attention to your baby's skin. They aren't able to tell us if something is wrong with their skin, so it is important to really pay attention to how their skin is reacting to any new product you are using. That is why I was thrilled to partner with
Baby Dove
on this sponsored post. We have been using their products and they are working wonders on my baby's sensitive skin.
The changing of seasons can also bring a lot of change to a baby's skin. The more time spent outside will bring a lot of new experiences for a baby, and that can bring new challenges for their skin as well. It is something that we, as parents, need to be aware of.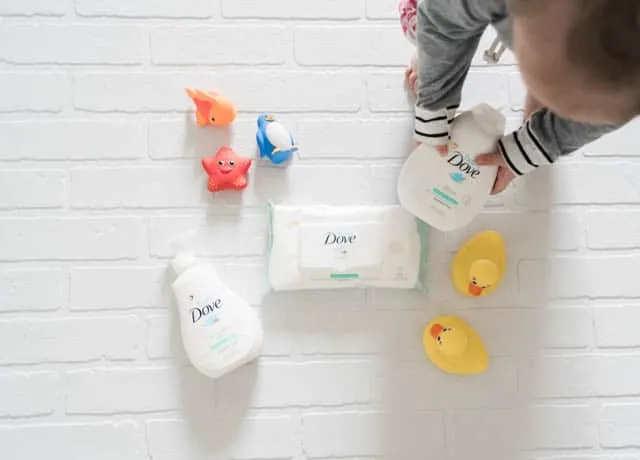 Thankfully, we have found that Baby Dove products work wonders on my baby's sensitive skin! Baby Dove cleansers and lotions are made with 100% skin-natural nutrients for delicate baby skin. This has definitely been apparent as we have used Baby Dove products.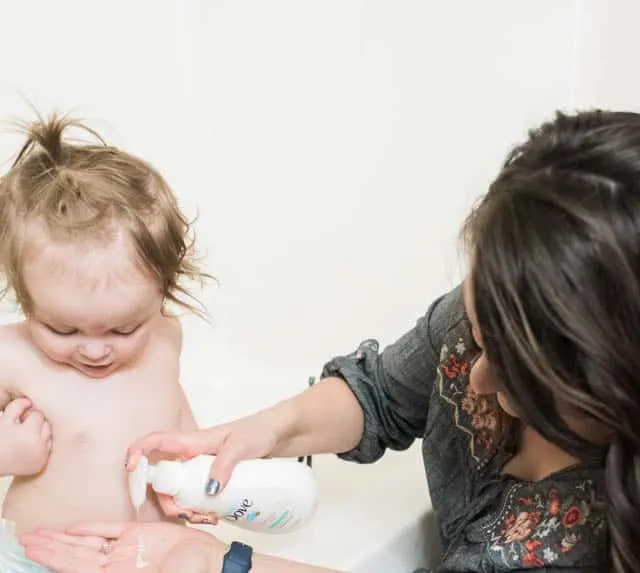 During a single bath, baby's skin can lose moisture up to five times faster than an adult's. Their skin is much more vulnerable to dryness than adult skin! That is why we have really loved using the Baby Dove Sensitive Moisture Tip to Toe Wash. It helps retain baby's natural skin moisture and is made with skin-natural nutrients and with gentle cleansers to minimize damage and replenish skin to keep delicate baby skin nourished and healthy.
The rich and creamy lather leaves her skin feeling clean and soft. I love how soft and clean she feels after her bath! The hypoallergenic and tear-free formula is the perfect way to make sure that she loves the bath as well!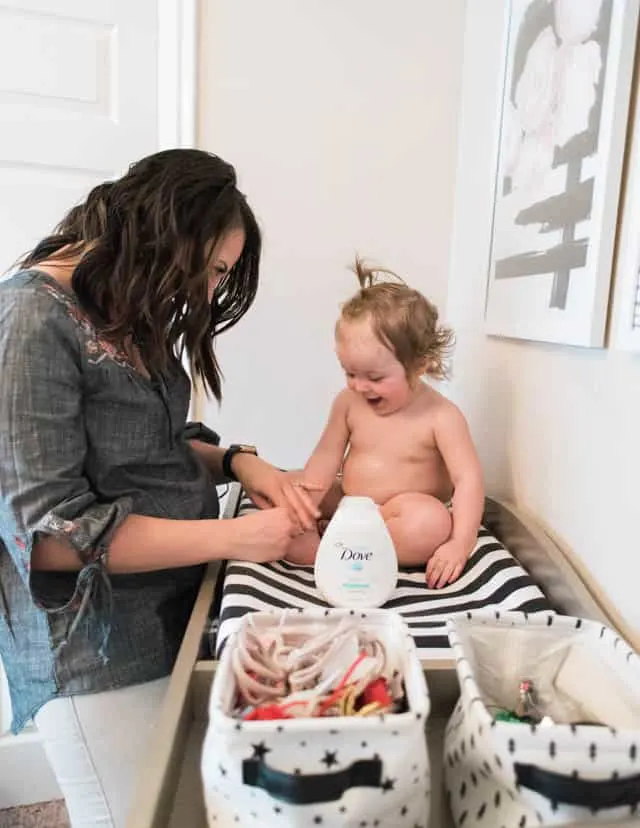 After the bath, it is really important to follow up with lotion to really lock in that moisture. The Baby Dove Sensitive Moisture Baby Lotion gently moisturizes baby's skin all day. We immediately noticed that it soothes dry skin from the very first use. It has been dermatologist and pediatrician tested, so you know that you can trust it!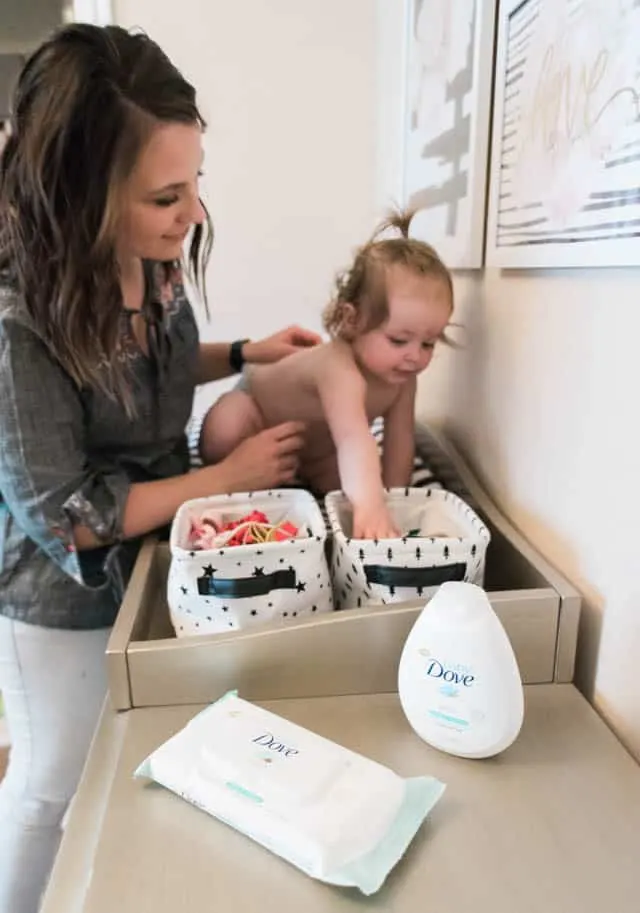 Whether it is for changing a diaper or wiping off sticky hands or face, Baby Dove Sensitive Moisture Baby Wipes are another favorite of ours. I really like to keep them in my diaper bag, because I know they are gentle enough to use for all over use, and not just for changing diapers. They are fragrance-free for sensitive baby skin, hypoallergenic, and alcohol-free which I really appreciate.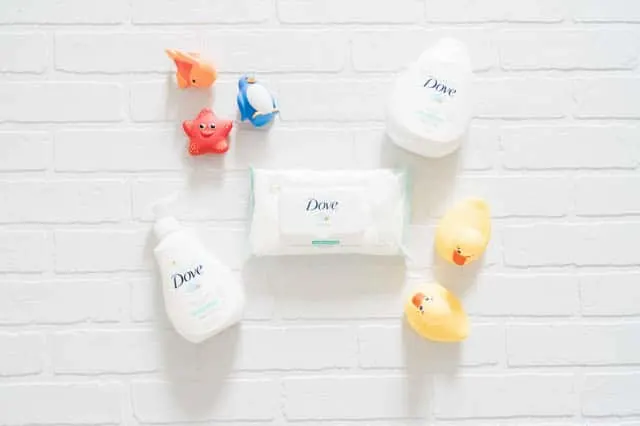 I am so grateful for new, innovative products that help me to be a better mom. While there is no right way to parent, there is a superior way to care for baby's skin! I finally feel like I am giving my baby the skincare she needs to meet every changing season! I just know that you are going to want to try these Baby Dove products out now! You can use
this Baby Dove coupon
to save some money when you purchase these products!
This is a sponsored post on behalf of Baby Dove. All thoughts and opinions are my own.