This post contains affiliate links. Thank you for supporting them and helping keep Girl Loves Glam a reality.
I can honestly say that I have never taken to the internet to see how to wear a specific style of clothing. I have always just kind of trusted my gut and dressed in a way that makes me feel confident, but also fits my lifestyle. I can't help but notice the amount of pictures I see on social media of moms wearing insanely high heels who are chasing after their kids. That just doesn't seem authentic in any way. I can't relate to that at all. I love a good heel, but it has got to be practical too. I would call my overall style practical and stylish. I wear things that I feel good in, but I can also play on a playground in my clothes.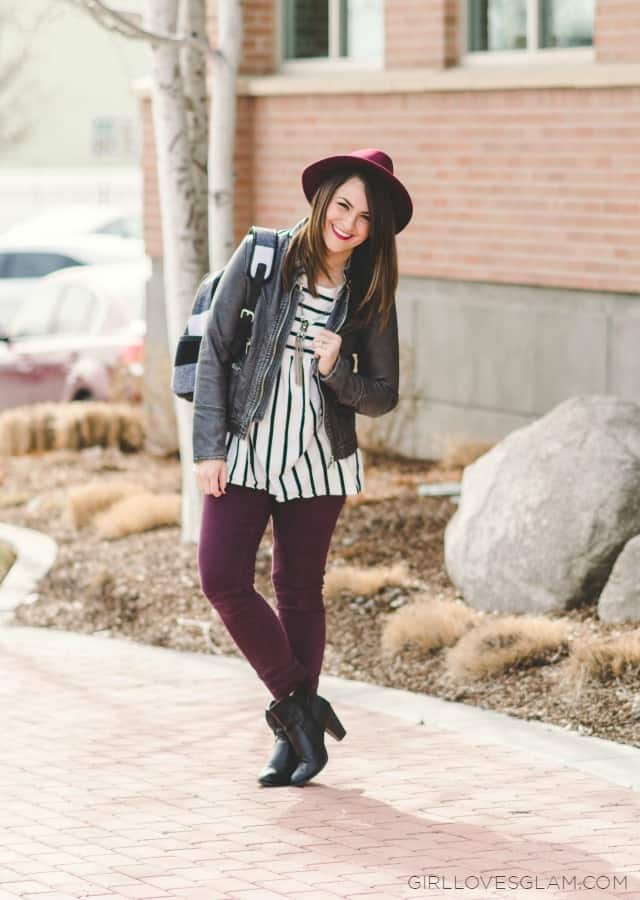 If you don't have any kids, that might seem like a strange way to determine style. Once you become a parent, it really is a fine line between wanting to be stylish and just wanting to wear sweats all day long. I really try to find a happy place in the middle to live by everyday so that it isn't just one extreme or the other.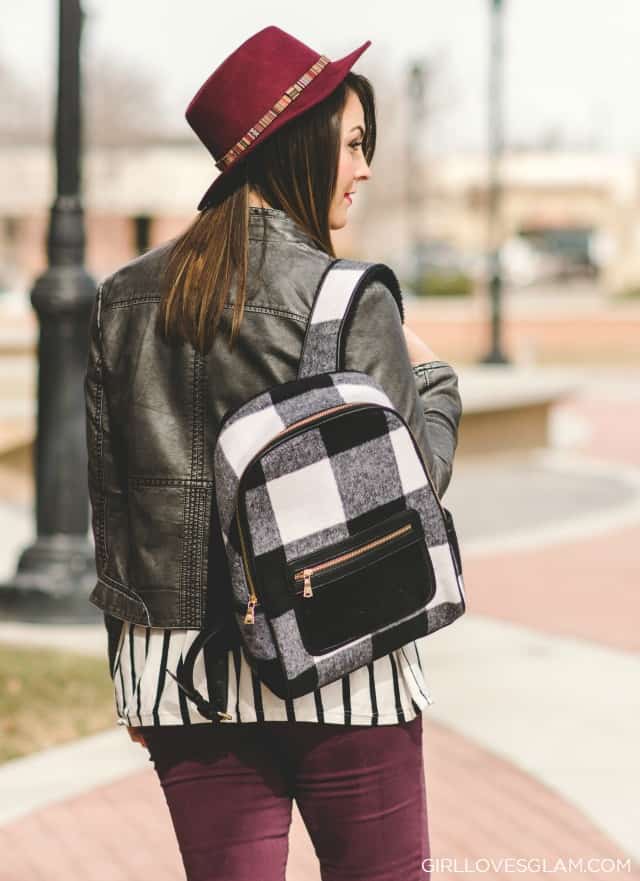 I think it is really important to do with every phase of life and type of lifestyle that you have. Find that happy medium that makes you feel the most confident with who you are! If you are a mom, you don't have to feel like you are dressing in pajamas everyday just for the sake of being practical. One practical item that I have really loved this winter is my buffalo check backpack. Isn't it dreamy? It was a Christmas gift from my friend, Holly and I have loved it! It has been the perfect bag to throw things in on my way out the door. I put all of the stuff I need each week when I take my daughter to dance so that I can get work done while she is there, I pack snacks in it when we are going to be out of the house for a while, and my daughter seems to also think that it is the perfect place to store large rocks… Not my favorite use of the backpack! I found a super cute backpack that is polka dot and floral that I am kind of dying to add to my collection too!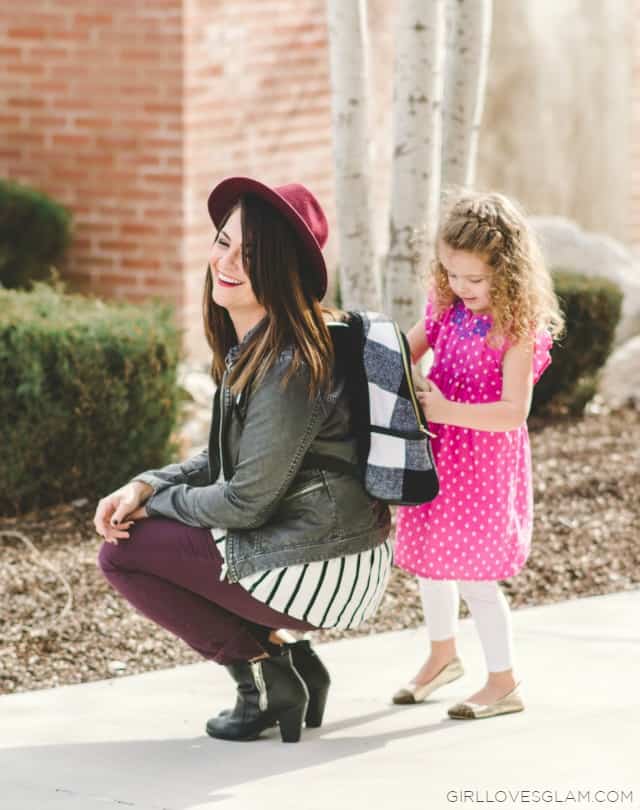 Another thing that I have found to be really helpful is to find stylish shirts that give me plenty of room to move around in. This striped shirt is long enough that I feel like I can bed over without showing any skin and I don't have to feel uncomfortable over how it fits when I am playing with my little girl. This particular shirt is no longer available but I did find another striped shirt with similar fit that is actually cheaper than I paid for mine!
Of course, the shoes can make or break an outfit. These booties have been a major staple in my wardrobe because they do make me feel stylish and help me add a little height to my frame, but they are also totally practical. The heel on them is so wide that I can easily run after kids and feel comfortable walking in them all day long.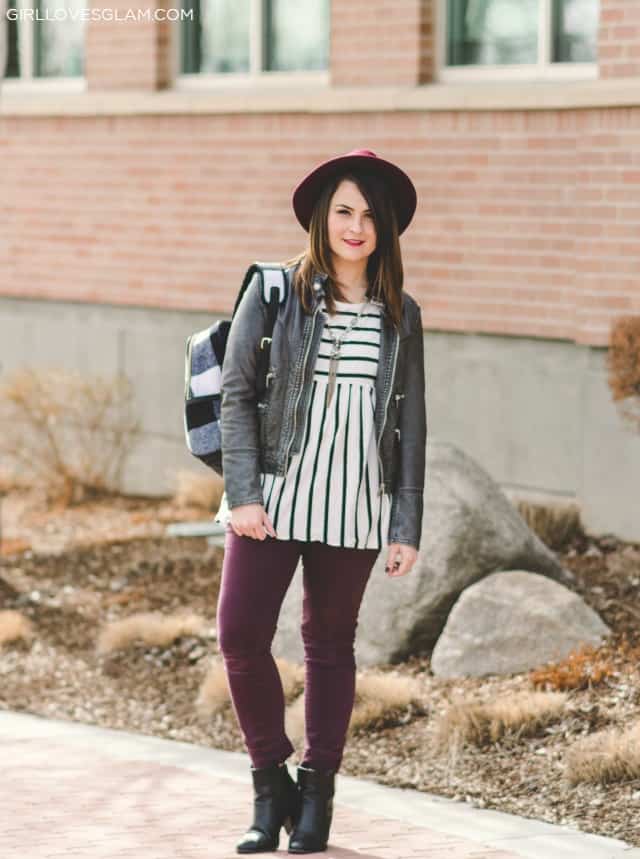 I have also learned that when all else fails, throw on a stylish hat and your outfit will step up its game in a major way. The bonus is that you really don't need to worry about your hair on hat days either! The oxblood fedora featured in this outfit is still available!
I hope these tips help all of you busy moms out there! Find what makes you feel confident and marry it to what lets you be productive and you will conquer the world!