I have loved creating different hairstyles for holidays and I saw a cute idea for a clover hairstyle done by Cute Girl's Hairstyles. The problem is that it was only a 3 leaf clover. It inspired me and I made some tweaks to create an adorable four leaf clover St. Patrick's Day hairstyle for the little girl in your life!
This post is complete with written instructions and a video. You will find step by step pictures, along with instructions to go with them below the video.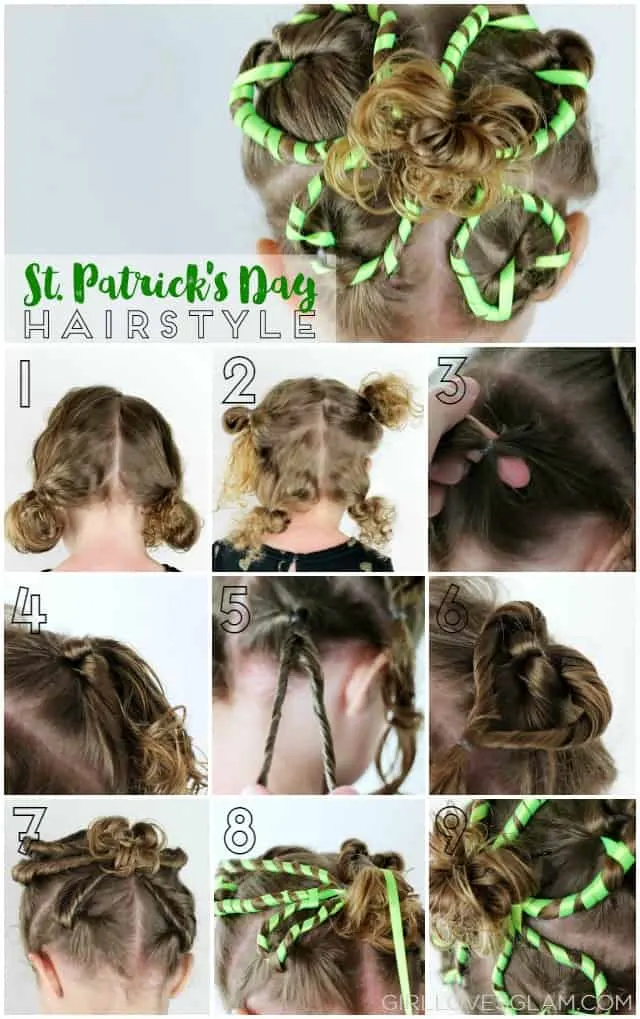 Here is the video to show you how to create this. Have fun!
Now that you have seen it done, here are the step by step instructions so that you can see things in even more detail.
When you are sporting a green four leaf clover in your hair, you don't need to worry too much about how much green you are wearing. You are totally pinch proof! To create this hairstyle you need…
-clear elastics
-green ribbon
-comb
-brush
-spray bottle
-pomade
First, split the hair in half and put it into two very loose pigtails.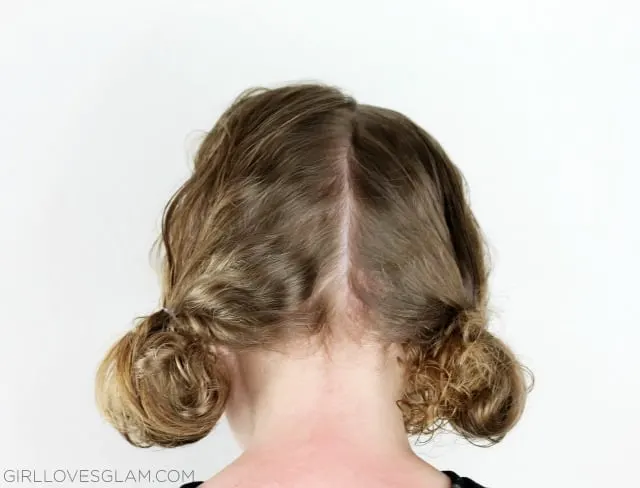 Go to one of the pigtails and split it in half. Part it right above the ear, creating 4 ponytails.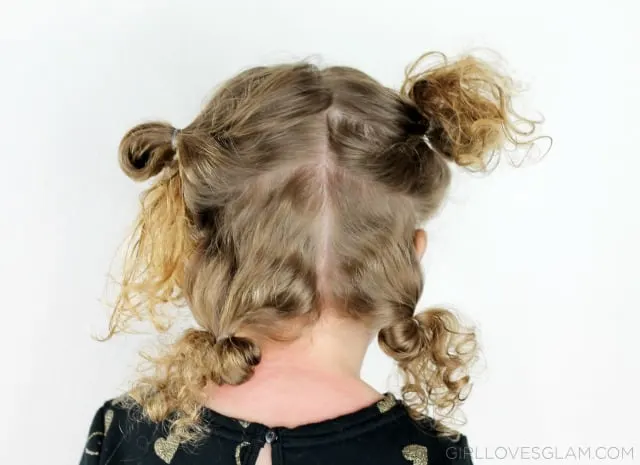 Take one ponytail out and get the hair wet. Comb through the hair to make it really smooth and put it in a ponytail. Stick your finger though the base of the ponytail.
Stuff ponytail through the hole in the base. Make sure that you stuff it from the center and pull it out going out towards the girl's face.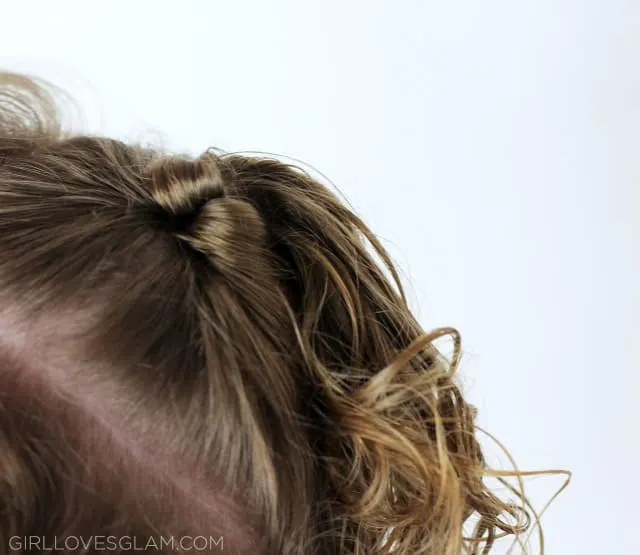 Put pomade through the wet ponytail and split the ponytail into two small sections. Twist the hair away from yourself, towards the girl's face.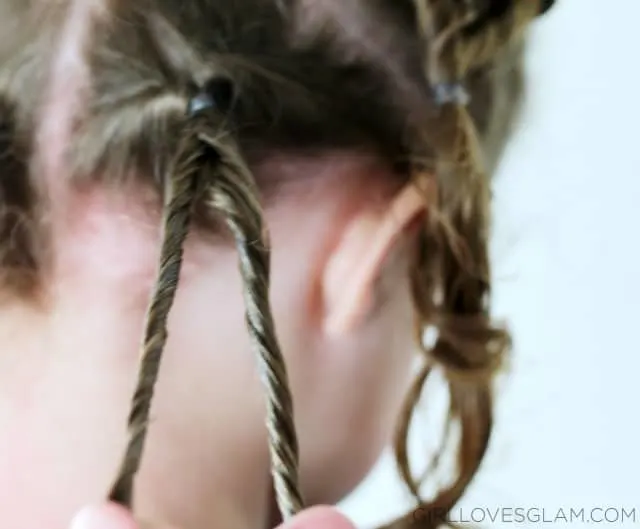 Pull twists on either side of the base and put an elastic on them to hold them together. It will create a heart shape. If it isn't perfect, it is just fine. You will have plenty of time to fix it later.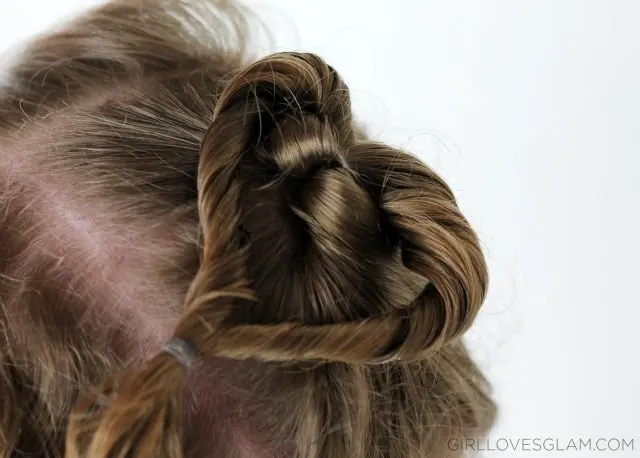 Repeat the steps above until you have done this for all four sections. Now pull all of the sections together and put it into a ponytail. Loop the hair back through the elastic to create a messy bun with the remaining hair.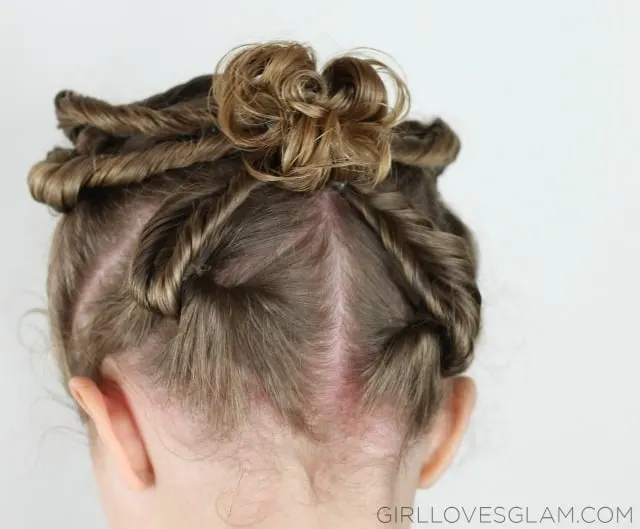 Cut a long piece of ribbon (mine was about 8 feet) and stuff the end through the elastic in the center. Loop the ribbon around each of the "leaves". Once they are all wrapped, stuff the other end of the ribbon through an elastic and cut the remaining ribbon off.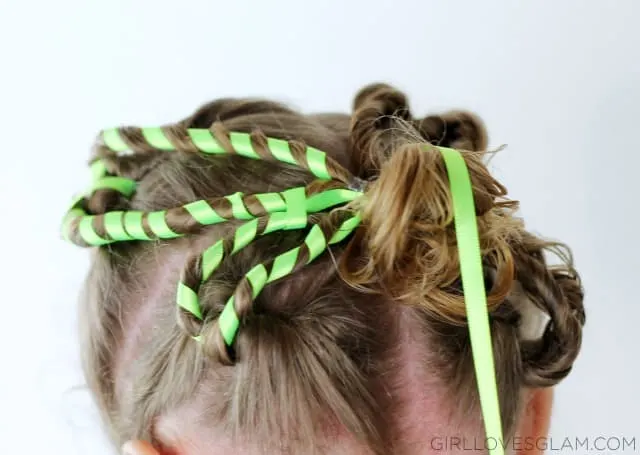 Bobby pin the leaves into place to make their heart shapes again and to keep them from wiggling around. Secure the bun if it needs to be secured as well.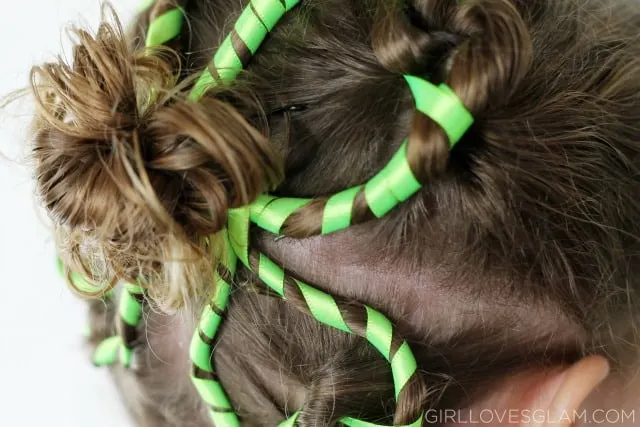 Now you have an adorable hairstyle for your little girl that keeps them looking festive and totally pinch proof!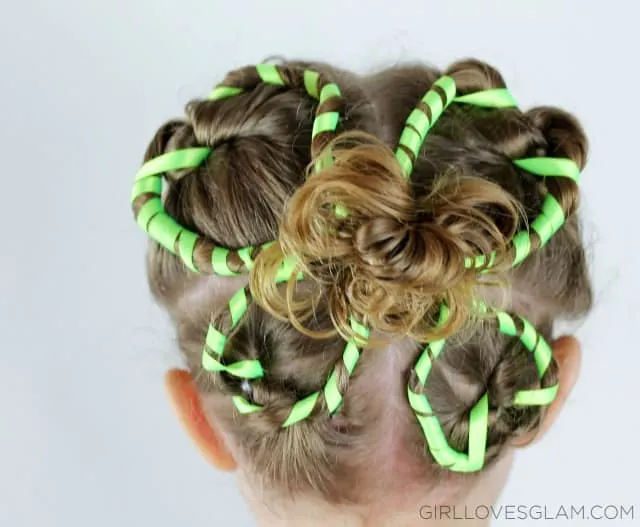 Here are a few other ways to make yourself pinch proof this St. Patrick's Day too!