Photography by: Christine Marie Studios
I love getting dressed up for date night. It is one night that I can wear clothes and not have to worry about a toddler wiping her messy hands on me. I think it is important to dress up for you spouse to remind them of the person that you probably were when you were dating and didn't have to worry about messy hands!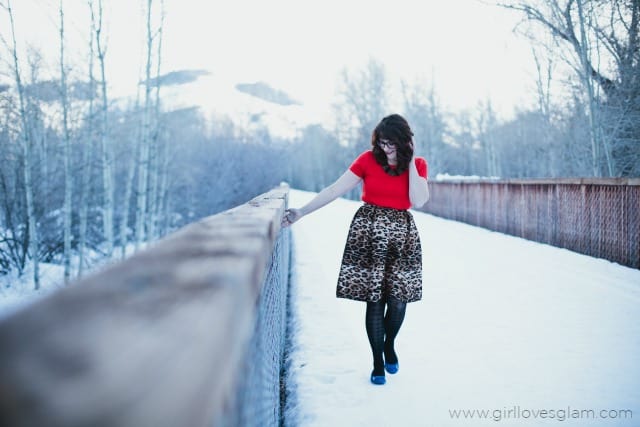 I think it is important to play up the features that your significant other loves too. I know my husband loves my curves and I like to extenuate them a little more for date night. It is small, but it is one way that I show him that I care about myself and what he thinks about me.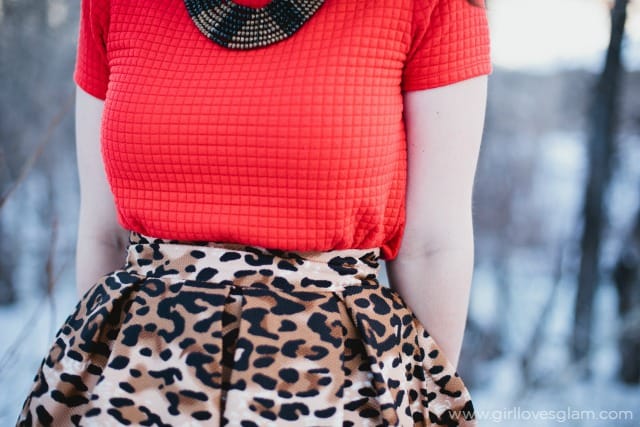 The most important thing about any outfit are all of the little details. I love the quilting detail on this top, against the beads of the necklace, and the puffy cheetah print skirt.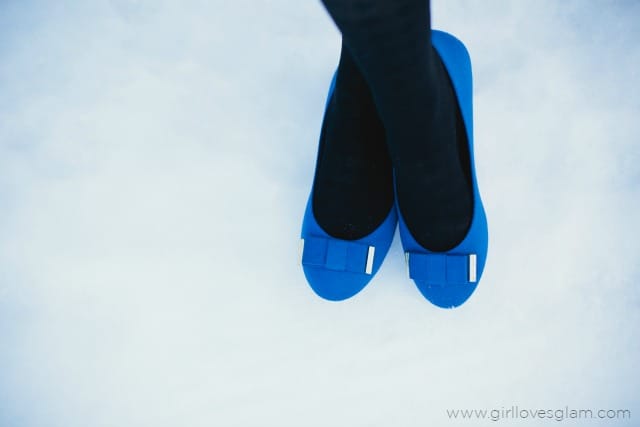 I think the most fun detail of any outfit is what is on your feet. Shoes can make or break any outfit! I typically wear heels on dates, but I love when I can find flats that look nice enough for date night. I can feel comfortable and sassy at the same time! These amazing cobalt blue shoes came from Payless ShoeSource. Can you even believe it? They look expensive and so chic! They feel like designer shoes, because they are designed by none other than Christian Siriano himself!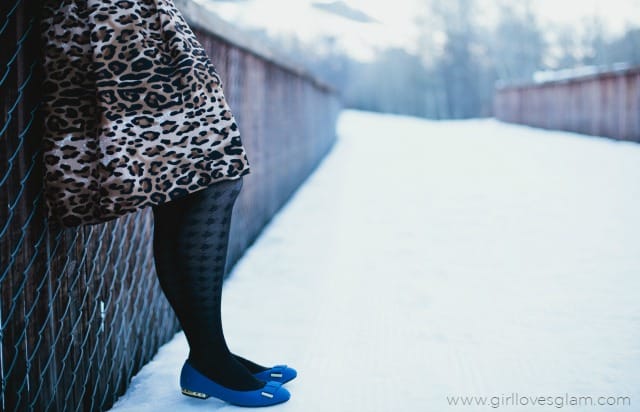 I am a huge fan of Christian Siriano, and his "fierce" style. He was totally my favorite on Project Runway and I have loved following his career ever since. These shoes totally spoke to me when I saw them. The great thing about being able to wear them on date night, is that they aren't totally impractical. I will be able to wear them in my everyday life as well!
I loved this video that he did about his collaboration with Payless. I just adore him!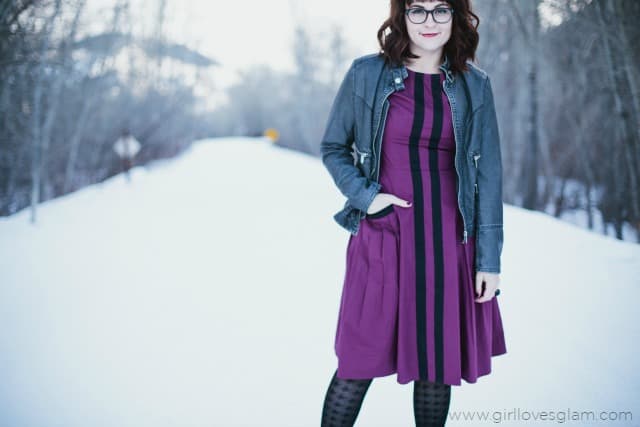 Cause a girl has got to have some options, I put together another little date night look. This one is a little more casual. The length of this dress allows me to be able to move around the same way I would move in jeans. It is so comfortable, but still looks nice and dressy. The leather jacket adds a little edge to it to make it not as feminine.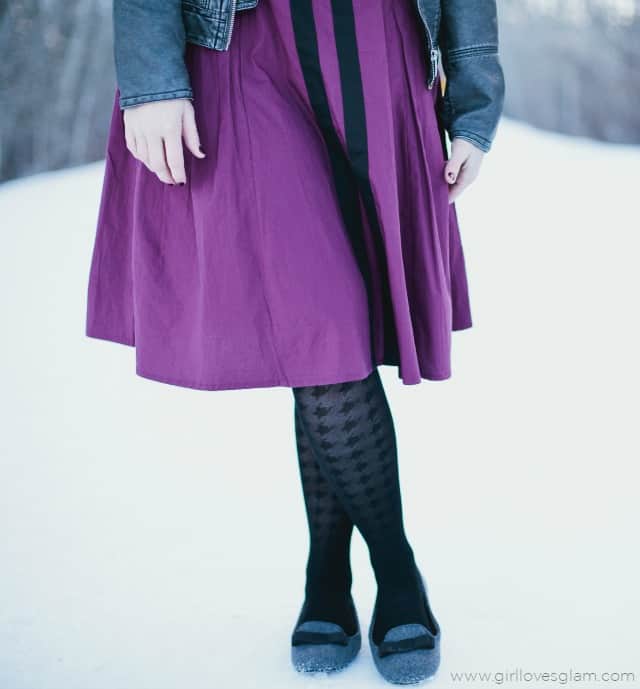 Let's talk shoes again. These gray flats came from the Christian Siriano Style for Payless line too! They are the perfect shoes for any occasion. They can be dressy or much more casual. They will be fun to style in the upcoming seasons.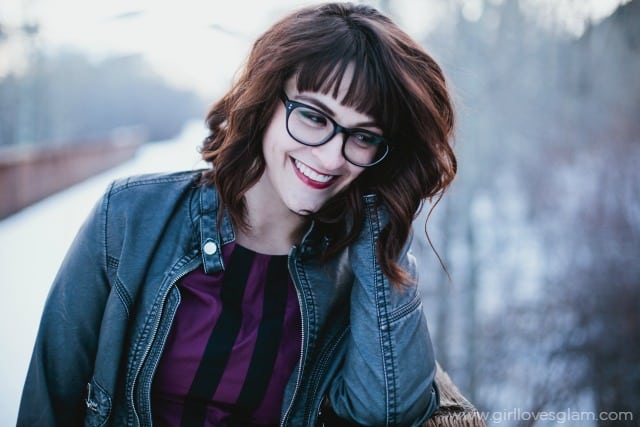 My biggest advice for any date night look is to just dress like yourself, so you can be yourself! Dress like the better version of yourself, but still be comfortable enough that you can enjoy your date.
This is a sponsored conversation written by me on behalf of Payless ShoeSource. The opinions and text are all mine.