I love seeing the cute valentines that are handed out in elementary schools. My husband was a classroom teacher and I loved going through his valentine box to see what kind of valentines the kids would choose. I distinctly remember being in elementary school and the three hardest decisions of the year where… what kind of backpack to get, what to be for Halloween, and what kind of valentines to hand out! They defined who you were in elementary school! It was always embarrassing when you got to school and someone else was giving out the same valentines, so that's why it is so great that there are so many fabulous free printable valentine cards available now. I am sharing one with you today!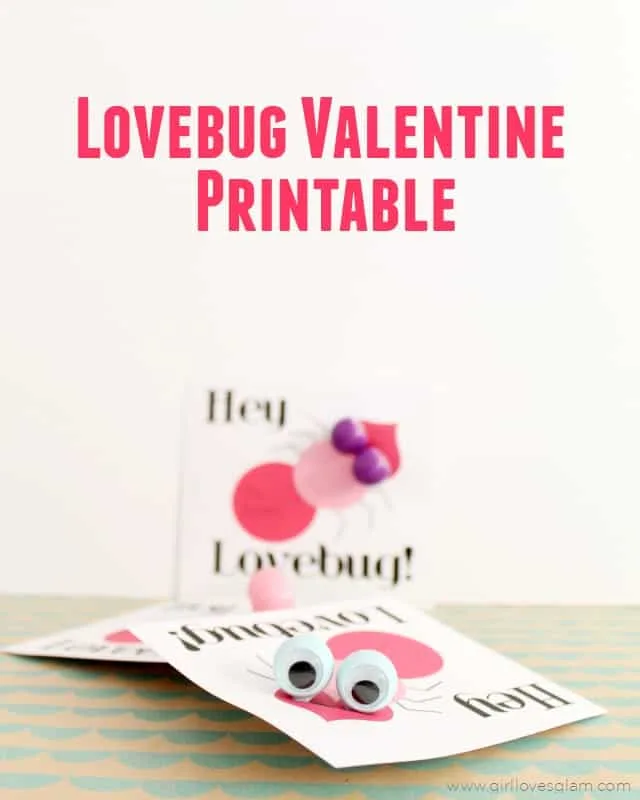 Kids love getting funny accessories and I just loved these eyeball rings that I found at Michael's. These valentines are also ones that boys wouldn't really be embarrassed to give or receive because they have bugs on them… and what boy wouldn't want an eyeball ring?! The other great thing about this is that your kids aren't handing out candy. They get so much candy! This is something kids can enjoy longer and won't make them bounce off the walls.
To make your own, you need…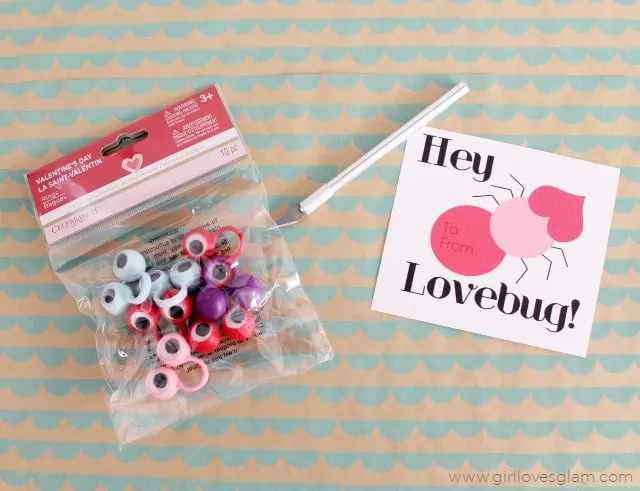 -Eyeball rings found at Michael's this year, but I know I have seen similar things at Target and the dollar store in years past. (or you could get googly eyes and glue them on)
-Razor blade
-Printable lovebug cards found HERE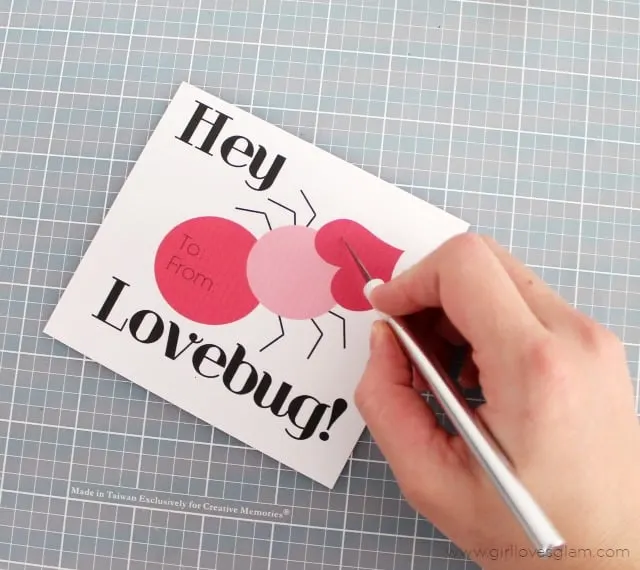 First, cut a line with the razor blade on the bug's head. I sliced a few times to make the hole a little thicker than just one slice.
Stuff the eyeball ring through the slit in the head.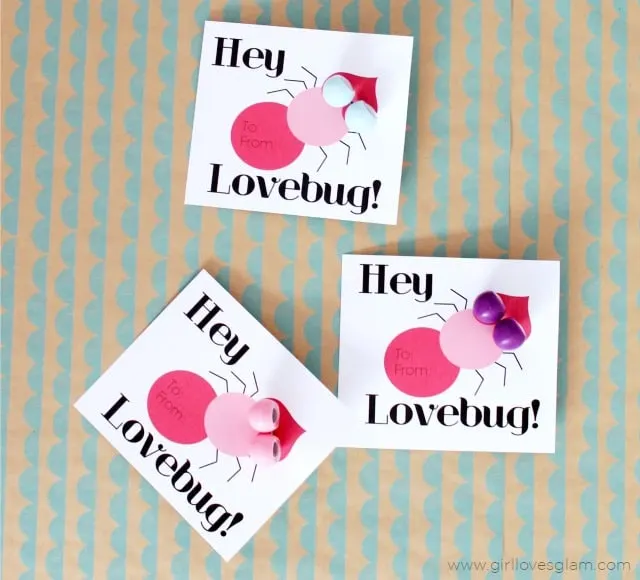 Now you have adorable lovebugs to hand out! Your child's valentines will be a huge hit!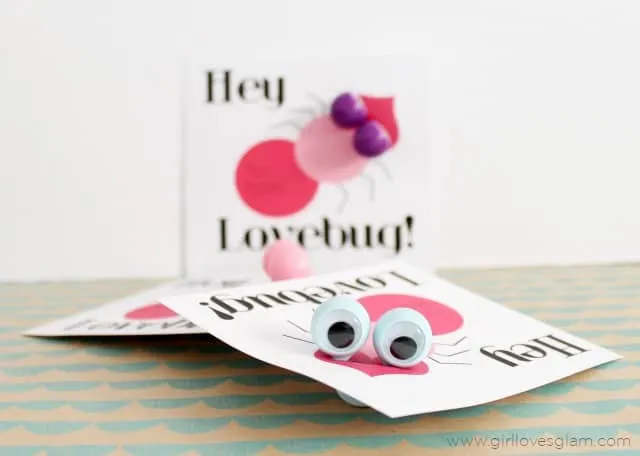 Thanks so much for having me here, Pam and Lisa! Make sure to check out these other fun Valentine's Day ideas too!