I am excited to tell you about a new thing I am doing! I have teamed up with a few other bloggers to bring monthly themed projects to you! It will happen every third Wednesday of the month. Each month, there will be a different theme that we have to create a project inspired by. This month the theme is flowers! That means there will be tons of great flower projects for you to see today! You can find all of them if you click on the photo below.
My project this month is pressed faux flower petal art. I used to love pressing flowers that I would find during the summer and seeing what they looked like at the end of the summer so I could look at them all winter long. Pressed flowers bring back a lot of fun memories for me. I think that they make a great decor item for spring too. The problem? I live in Idaho. Most of the flowers here have not bloomed yet! To solve that problem, I used faux flowers and I think it looks pretty darn close to the real deal.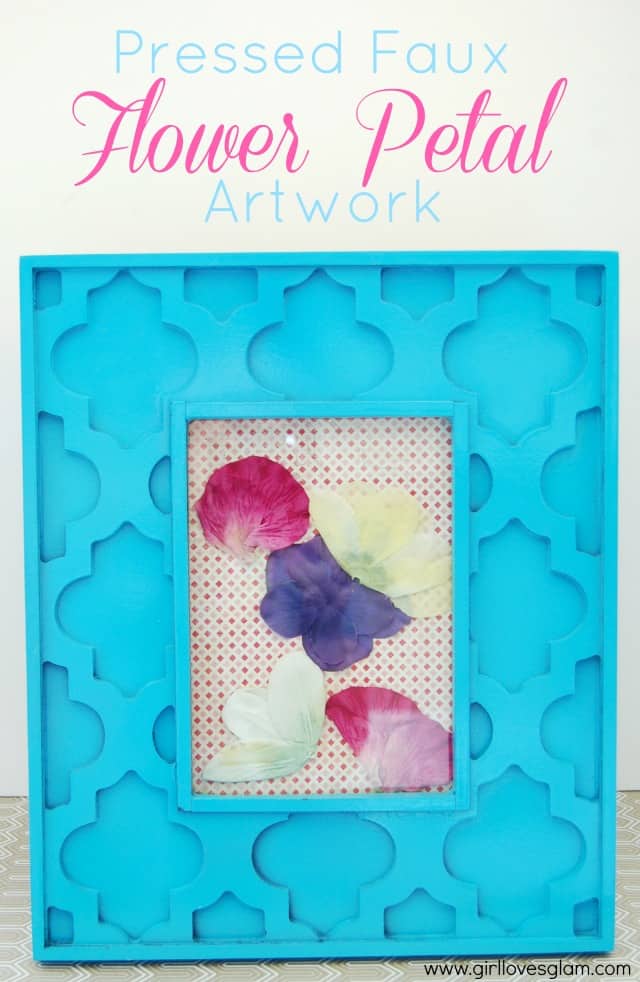 It is a really easy project that I think can add a lot of color and life to your decor. The great part about it is that you can do any types of flowers or plants that really fit your style. I wanted something bright and colorful to bring a lot of life to my room. To make your own, here is what you need…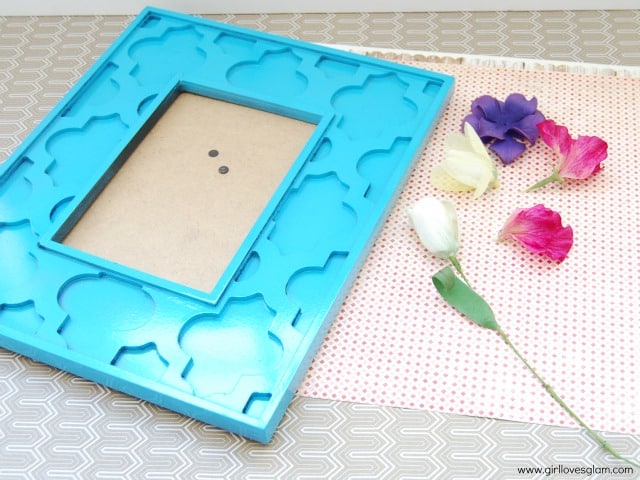 *Picture frame
*Faux flowers
*Paper
*Paper cutter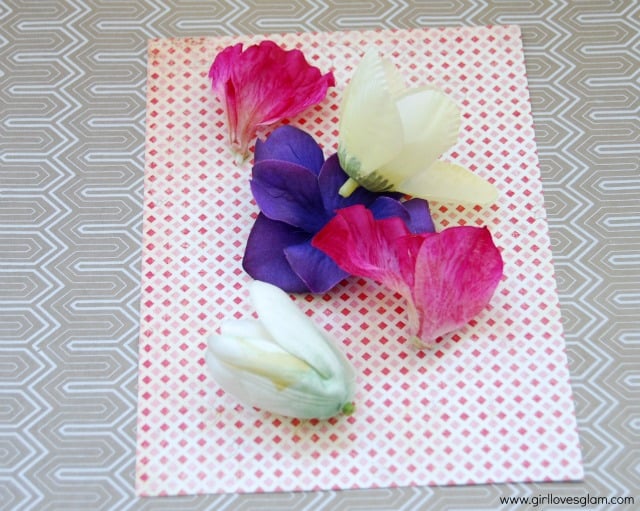 Cut your paper to the size of the picture frame. Lay out your flower petals on the paper to get an idea of what it will look like when it is squished in the picture frame. Arrange the flowers the way you want them to be in the frame.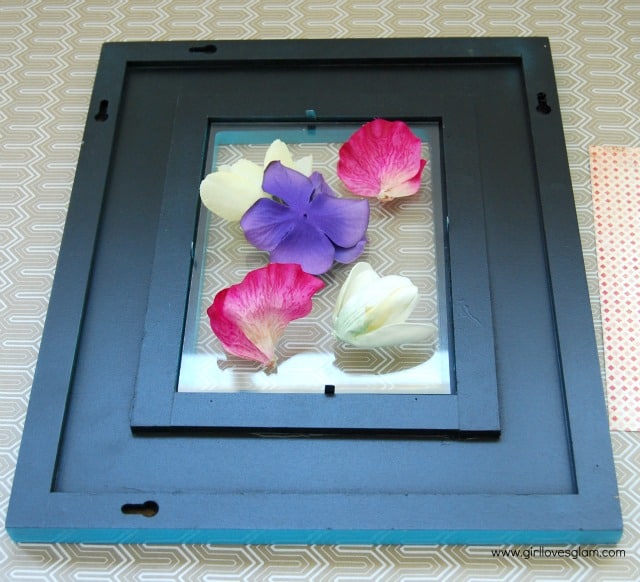 Lay the flowers out the way you wanted them to look onto the glass of your picture frame. If you want them to go a certain direction, remember to lay them the opposite direction that they were when they were laying on the paper.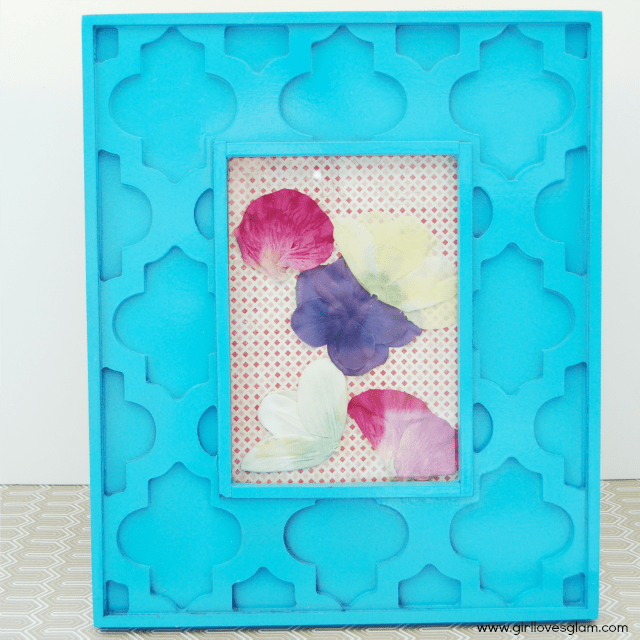 Put the paper behind the flowers and put the back of the picture frame on. Viola! You are done. Isn't that a great, easy way to bring your decor to life? Now go create something inspired by flowers!
I'm linking this to these great parties here!