Now that January is almost over, it is probably about time that I get my first video of the year up for you guys! I am excited to be able to introduce you to my word of the year. I love choosing just one little word to focus on for the year. It makes it a lot easier to shoot for that goal. Watch the video to see what my one word goal is this year!
So, what do you think? Do you think I can ACHIEVE my one word goal this year?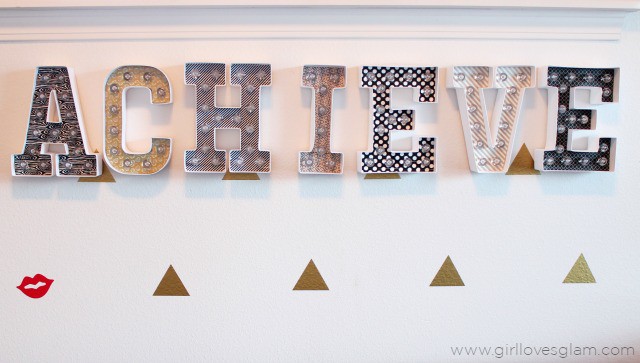 So far, I have done pretty well with my goals. I haven't been perfect at them, but I think that is part of making goals. You aren't going to make a goal and suddenly be perfect at it. That is why goals are important. They keep us working to be better. I have an improved sense of willpower to truly achieve the goals I set for myself this year. I think by setting smaller goals each month that will help me become closer to the person I want to be will make a major difference instead of choosing giant goals that seem so far out of reach. Don't get me wrong, I like to have major goals in mind, but I think for now, it is important that I focus on the smaller things. You can find my more detailed post about my one word goal on the Snap blog, HERE.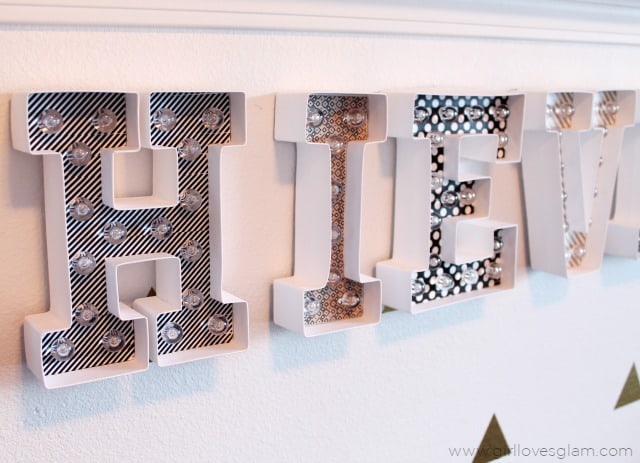 I absolutely love these Heidi Swapp marquee letters I got to remind me of my goals. It was really fun to be able to personalize them too. I have seen people add glitter to them, paper, and washi tape. I chose the washi tape method. I love that I could combine my love of black, white, and gold with my love of patterns. I think these letters will be the perfect way to really remind me of the big picture.
Did you choose a word of the year? What goals do you have?