Let's face it. Valentines can get super cheesy pretty quickly. When I got out of early elementary, Valentine's Day started becoming a little embarrassing for me because I couldn't handle the cheesiness. I have softened up a bit over the years. Now I embrace the cheese with open arms with my own little family, but I can appreciate a good, non cheesy valentine any day. I wanted to create a valentine that would be great for older kids to give their friends that was cool and had something useful attached instead of just a piece of candy.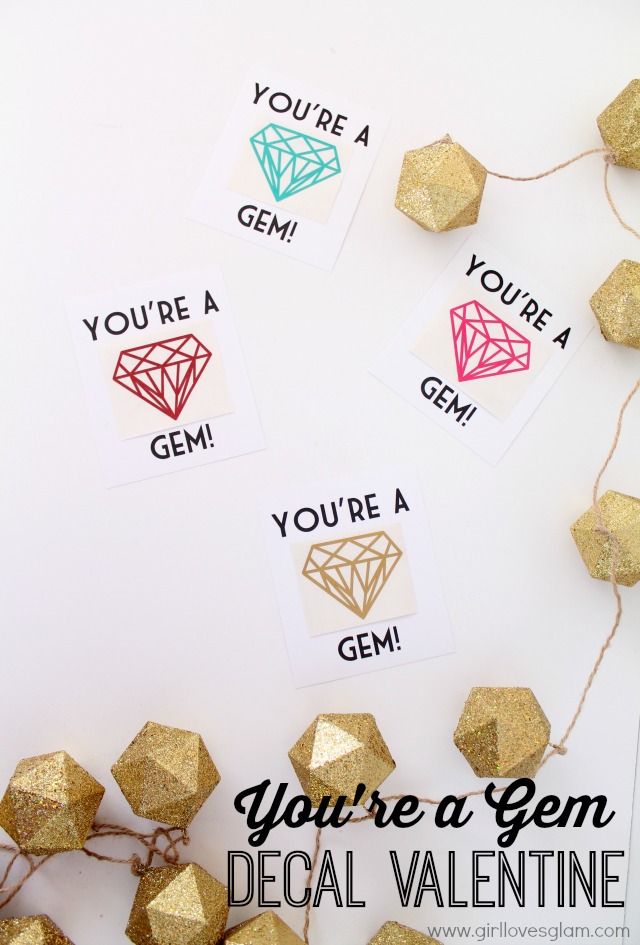 Older kids and teenagers love decals! They can stick them on their phones, car windows, notebooks, walls, desks… you name it, I stuck a decal or sticker on it when I was a teenager. This valentine has a fun saying, but also gives the recipient a decal that can be used to personalize something and is totally on trend right now.
To make these, you need…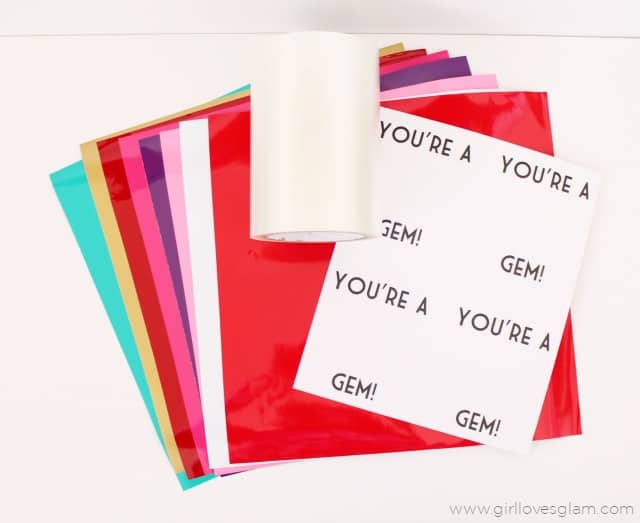 –Valentine's Vinyl pack from Expressions Vinyl (I also used gold and turquoise vinyl that weren't included in that pack)
–Clear transfer tape from Expressions Vinyl
-You're a Gem printable. You can make your own, or print out mine. You can find it HERE.
-Vinyl cutter (I use the Silhouette Cameo)
-Tape
-Paper cutter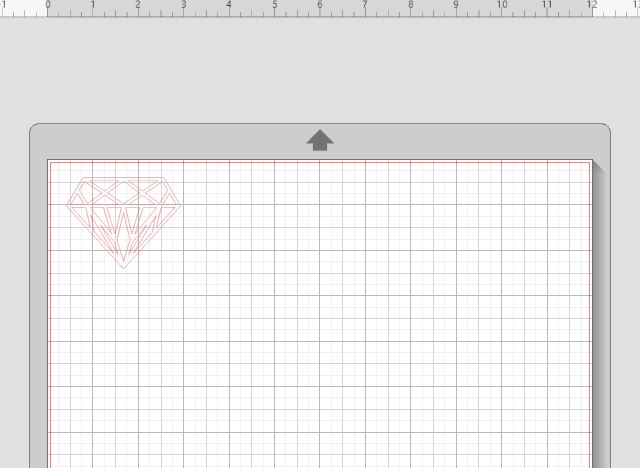 First, cut out your decals. I was able to find the perfect geometric diamond shape on the Silhouette Studio store that I used. If you are using my printable, you will want your decals to be 2.5 inches wide and 2 inches tall. Cut these out in whatever colors you want to make your diamonds.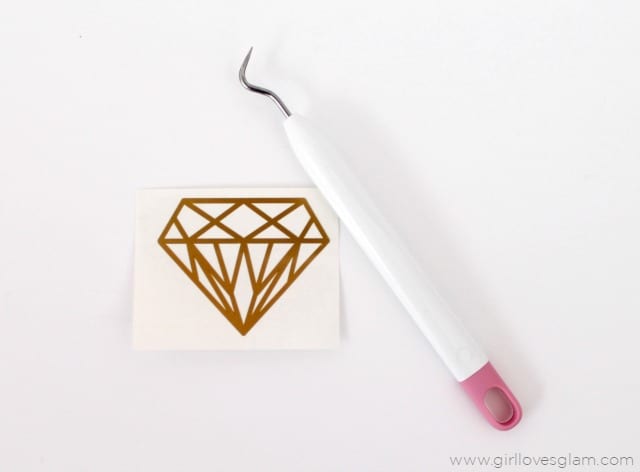 Weed out all of the extra pieces of vinyl from your decals.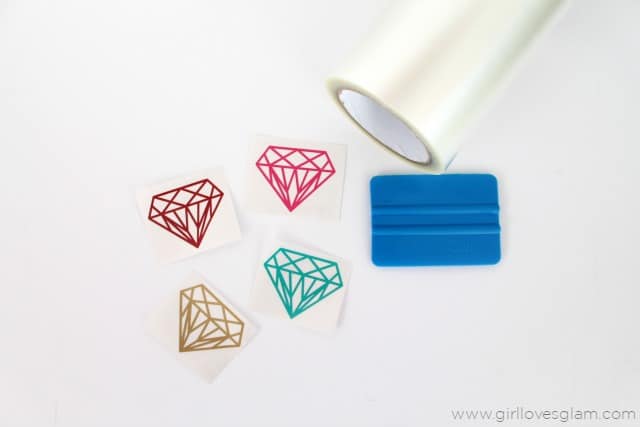 Put clear transfer tape on the decals and cut the edge around the decal so it is nice and straight.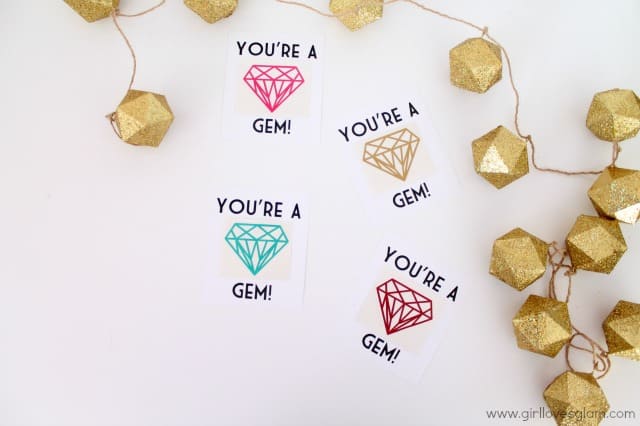 Tape the decals onto your valentines and you are set!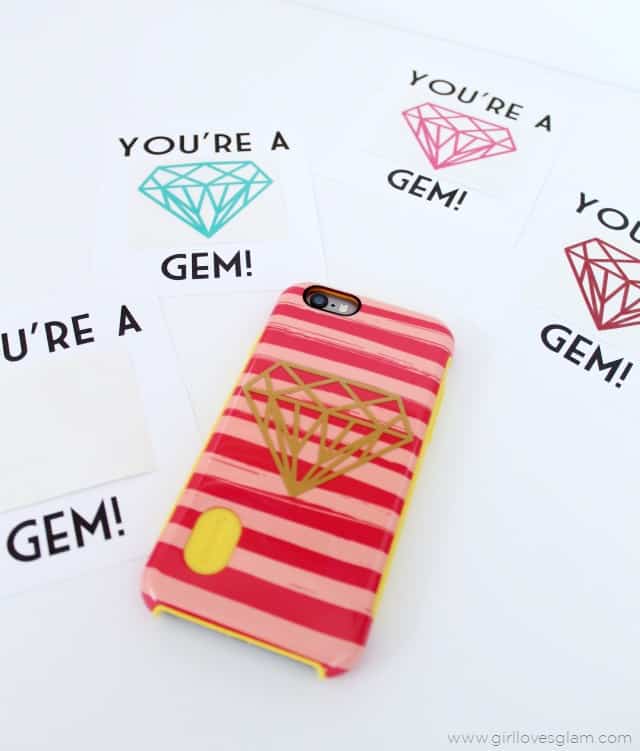 These valentines will be a major hit for your kid's friends!
Check out this adorable I Love You Because dry erase board that was made with the very same vinyl!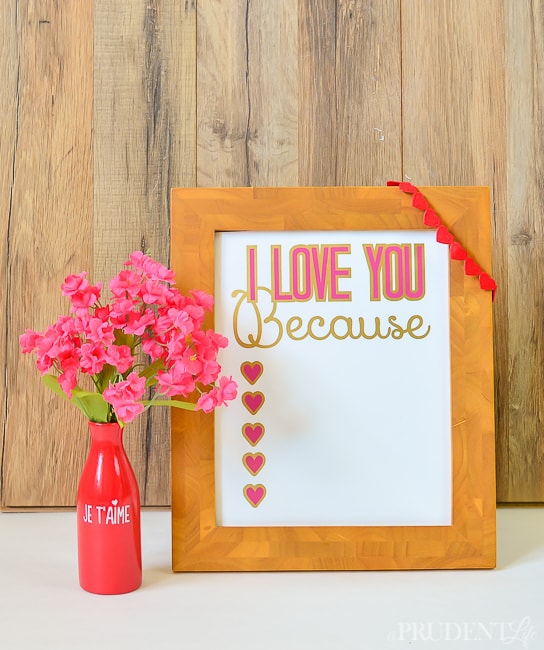 Don't forget to check out some of my other Valentine's Day posts too!