This post contains affiliate links.
Can you believe that the A Month of Makeup series is coming to an end? Today is the last day! Don't forget to check out the next post coming in about an hour with a HUGE announcement about this series too! I will be updating my tutorials page soon with all of the tutorials from this month in it too. I wanted to end the series with a bang! I came up with a REALLY fun way to do your eye shadow that I am basically obsessed with. Ombre eye shadow!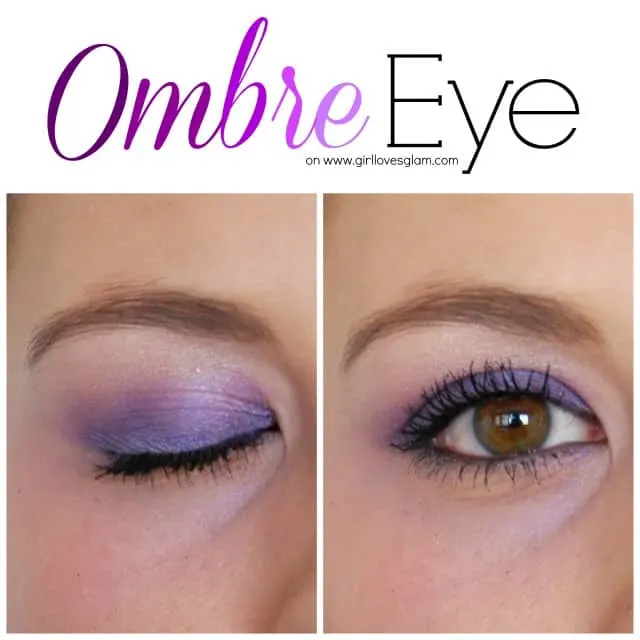 The best part about this look, is that it can be done with fun, crazy colors, or just neutrals too. To achieve this look you need…
*2-3 shades of a similar color of eye shadow
*White or cream eye shadow
Now to create this look! Here is how to you it…
1. Choose a color pallet
2. Put the darkest color of eye shadow on the lash line and go up to the crease if you have 2 colors you are working with. If you have 3, go only about halfway up to the crease.
3. If you are using 3 colors, take the next darkest color and go from the bottom color to the crease. Overlap over the last color just a little bit so that it blends really well.
4. If you are using 2 colors, take the next color and go from the crease up just a little bit. Overlap the darkest color just enough to make it blend. Don't go all of the way up to the eyebrow, but go up enough that you can see the new color.
5. Take your white/cream eye shadow and overlap that top color just a little and brush it to the eyebrow.
5. Use eyeliner and line the insides of your top and bottom lids.
6. Pencil in your eyebrows.
7. Use mascara on the top and bottom lashes.
This is totally my new favorite! I would love to hear if you try this look out! Thank you so much for tuning into the A Month of Makeup series! It has been so fun!