This post is part of a social shopper marketing insight campaign with Pollinate Media Group® and PEOPLE® and InStyle® but all my opinions are my own. #pmedia #BacktoMeTime http://my-disclosur.es/OBsstV
When we were planning our move, I had big plans of getting my daughter into preschool. We looked and looked, but quickly found out that we were very late in the game to get her into a preschool that would work for us. Our only option was to have her in a preschool that would be 5 days a week. It was going to be quite expensive, but I was willing to make it work for her because I knew she really wanted to go to preschool. Then the uneasy feelings started coming. I started feeling like we were starting too many new things. She had a new house, new church, new friends, new dance class, etc. After a lot of lost sleep and anxiety, we decided it would be best to wait another year and put her in preschool next year when we had more time to find the right one for our family.
This was a good thing for us, but it also meant that I was losing some time that I had kind of planned on having to myself each day. Although I never actually had that time to myself to begin with, it was kind of a mental adjustment for me. Thankfully I have a really sweet husband who realizes that I need a little time to myself once and a while. If my daughter naps, that is the time I get to work. He knows that that isn't really considered time for myself though. Last week, he decided to take our daughter on a date to dinner and a high school football game. They had a really great time and my 3 year old now has a new love for football.
While they were out, I decided to go to Albertsons and pick up some magazines, snacks, and some markers for myself. At Albertsons, you can take advantage of $1.00 off participating titles (PEOPLE®, InStyle®, People StyleWatch®, Real Simple®, and Sunset®) with this digital offer until 10/18/15 while supplies last.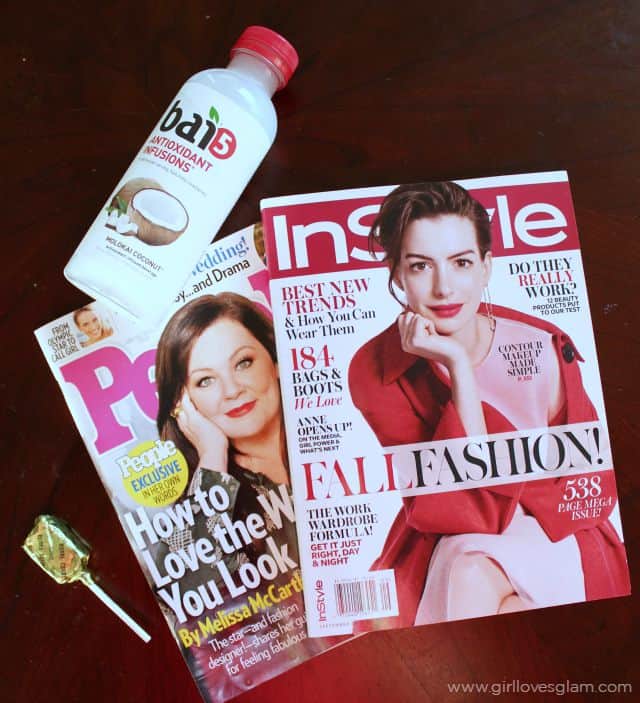 I sat down in my quiet house and caught up on some celebrity gossip, read about fall fashion, and munched on treats. It was then that I realized that I haven't taken time out of my day to get some relaxation in a very long time. It was desperately needed! When I read magazines, I feel like I can escape my life and enter a more glamorous world for even just a few minutes.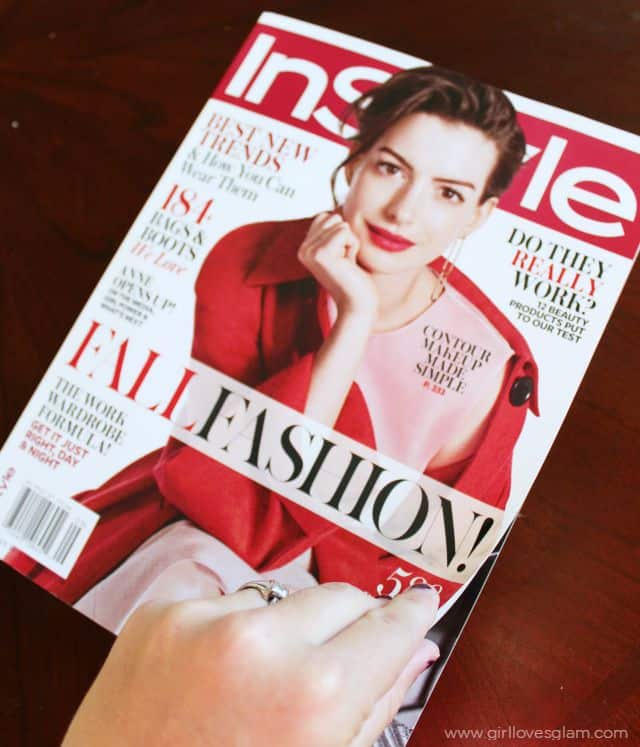 I'm not really one to sit down and read a book cover to cover, but I love to read magazines. They have short enough stories to keep my attention and I feel like I am constantly learning new things that I can apply into my own life. After reading all about Fall fashion, I even went and got the new hat and boots I got recently and started putting together a few outfit ideas for this upcoming season. I felt like royalty!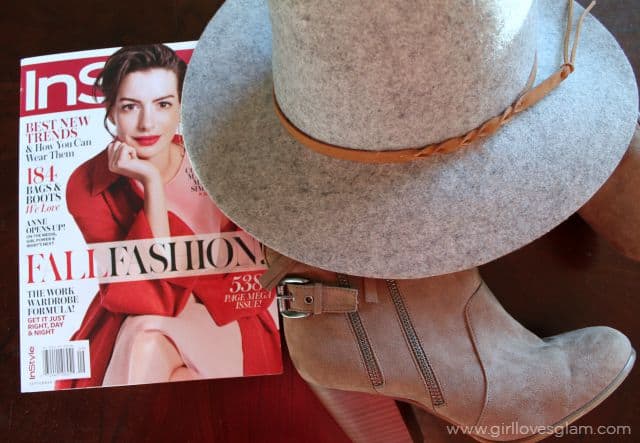 After reading the magazines and realizing how much more I loved Melissa McCarthy for her incredible self confidence, I decided to watch a little Gilmore Girls from Melissa's early days. I sat back and watched it while I colored in my new adult coloring book with my brand new markers. It was a pretty magical night.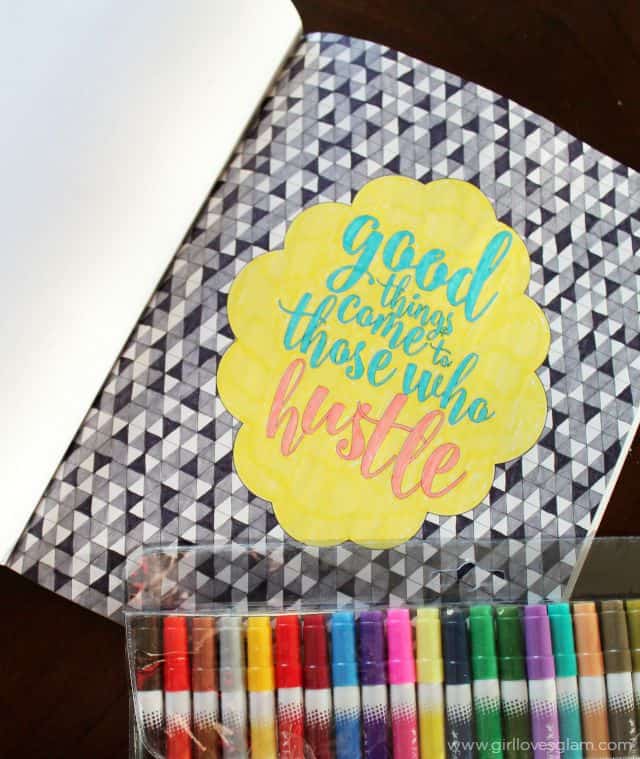 When my family got home from the football game, I was so excited to see them. I was incredibly grateful for the time that I got to spend alone, but I loved seeing their faces again. I think that we forget that it is important for us to have time alone. It helps us recharge our internal batteries and really appreciate my family.
How do you relax and take time for yourself?