Printed baseball tees are all over the place these days. Most of the baseball tees that I have seen around have been floral print, but I love geometric shapes. When I was invited to participate in the Expressions Vinyl Geometric Week, I knew that I needed to make a geometric baseball tee!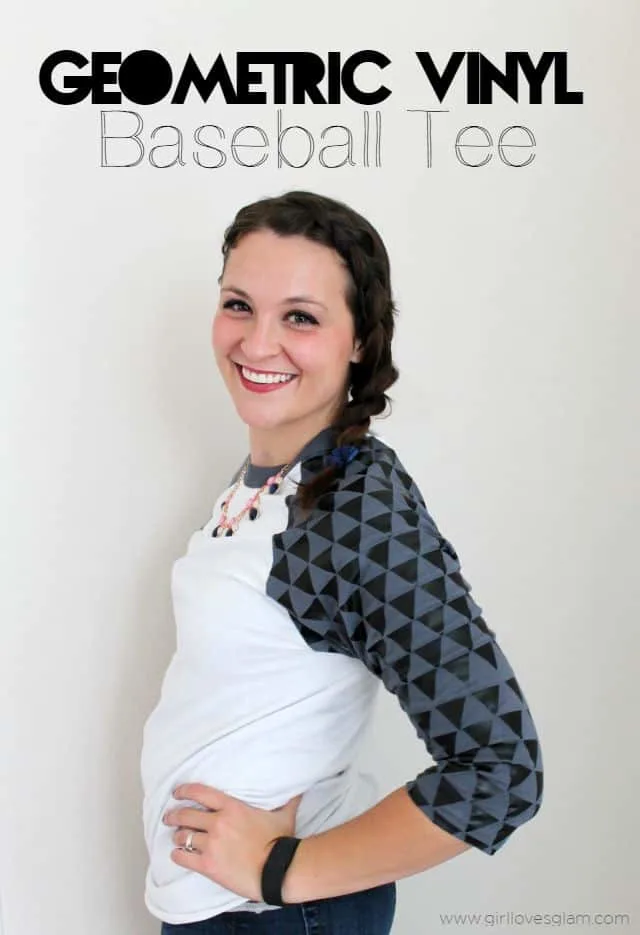 This tee is easy to make and I loved how cute it turned out. Here is what you need to make your own…
-Baseball tee from the sporting goods store
–Two 12×24 sheets of heat transfer vinyl from Expressions Vinyl
-Electronic craft cutter (I used a Silhouette Cameo)
-Scissors
-Iron
-Ironing board
First, I found this awesome triangle background on the Silhouette store. You could easily make your own by just making a bunch of triangles, but having one already made was totally worth my 99 cents! I put the shape on Silhouette Studio, duplicated it, and rotate it 180 degrees. I lined it up so that I could get as many triangles as I could on one sheet. Adjust the settings appropriately and cut out the vinyl with your electronic craft cutter.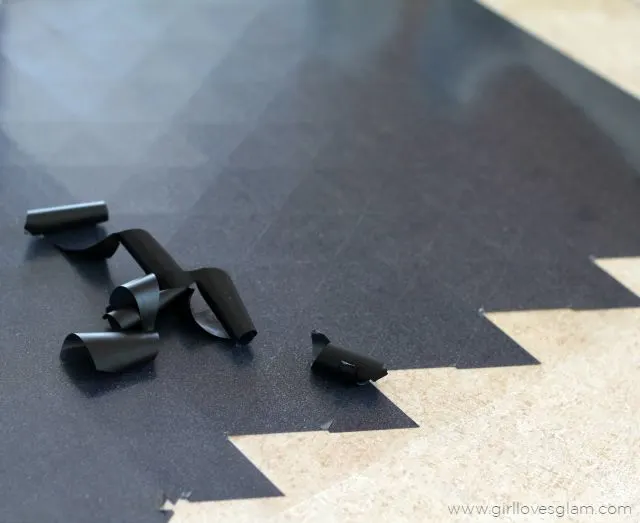 Using a weeding tool, weed out the excess vinyl off of the triangles. This part can be time consuming, so make sure you have some good TV to watch. I watched Gilmore Girls and found myself zoning out a few times, just watching the show. Watch yourself and make sure you stay productive!
Lay your vinyl onto your shirt's sleeve and cut the vinyl to fit the area.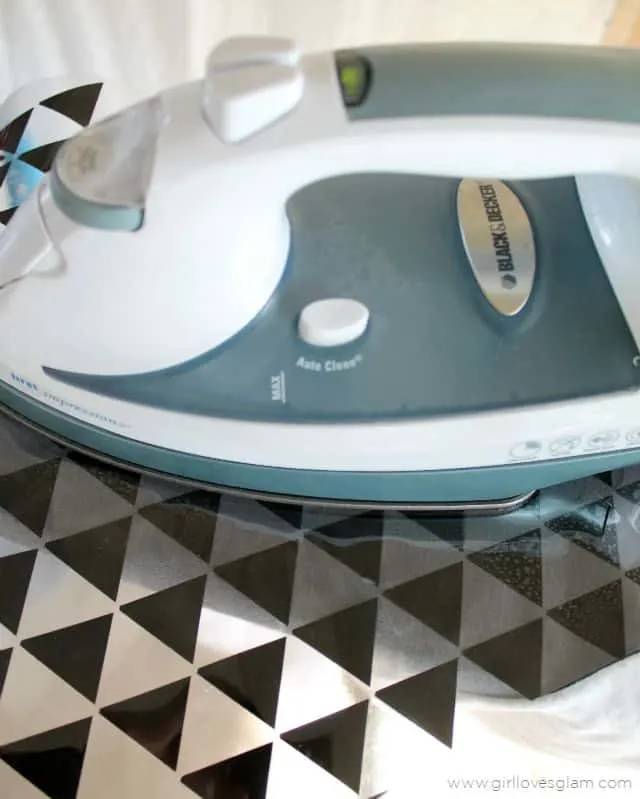 Iron on the vinyl with your iron. Have the iron set to the cotton setting and use a little pressure when you are ironing on the vinyl. Make sure the iron is on the vinyl for about 30 seconds on each section.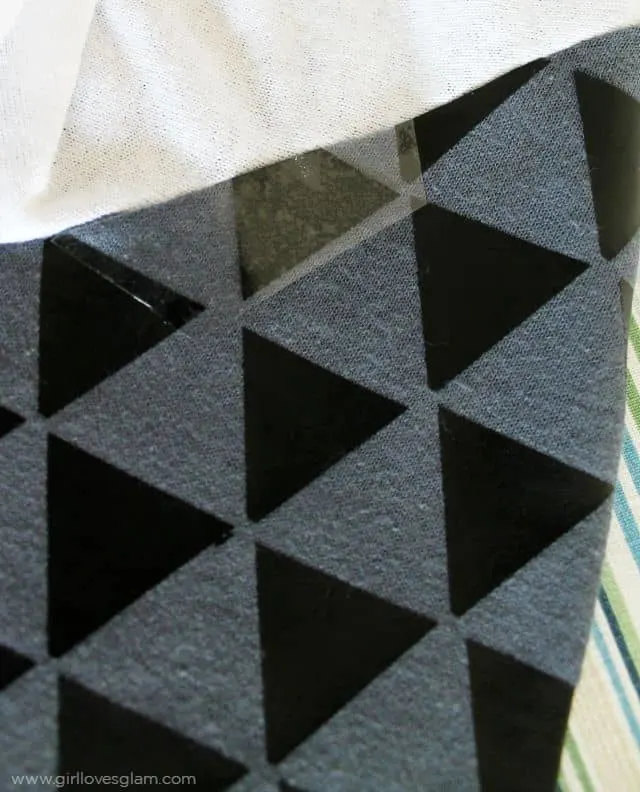 Move the sleeve around and get to the bare spots on the sleeves and put vinyl on there to iron on. You will need to cut apart different sections and iron on one triangle here and there to fill in some of the blank spots.
Once you get all of your sleeve done, repeat all of the steps onto the second sleeve.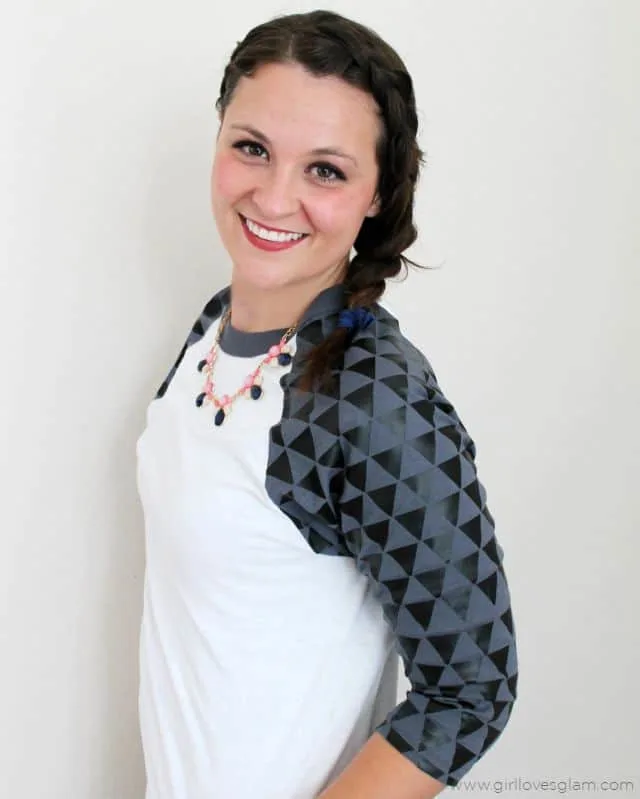 Now you have an adorable, stylish baseball tee that looks like you found it at a pricey boutique! I can't wait to rock this tee all season!
Expressions Vinyl is hooking one of you lucky readers up with an awesome giveaway too! Good luck!