This post contains affiliate links.
I have been wanting to find the perfect accent shelves that felt modern, but totally different than all of the pipe shelves I have been seeing out there. I looked and looked, but just couldn't find anything that I absolutely loved and could justify spending the money on. So, I took matters into my own hands and decided to make them myself!
The perfect opportunity to make these lovely shelves came up when JoAnn Stores asked me to be a part of their Fall look book and they wanted something masculine inspired as one of my projects. I decided to take on a project I had been wanting to do for a while… the modern industrial accent shelves! I love how easy these were to put together too!
For this project you will need…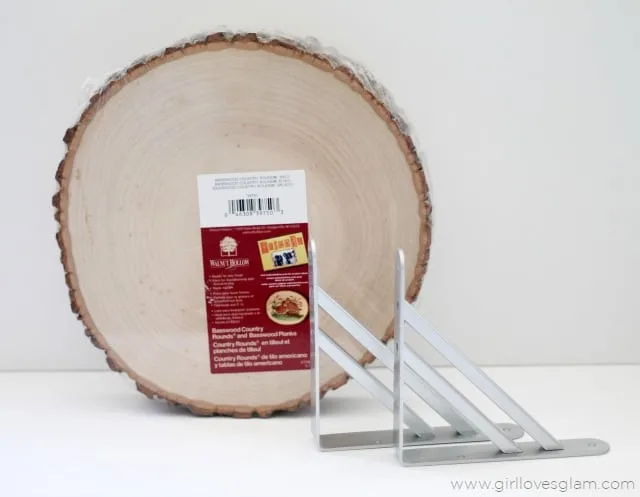 * 14 inch wood slice from the craft store
*4 inch L brackets (these ones that are pictured above aren't the ones I ended up using because they were 6 inches and were too big)
*Saw, drill, and screws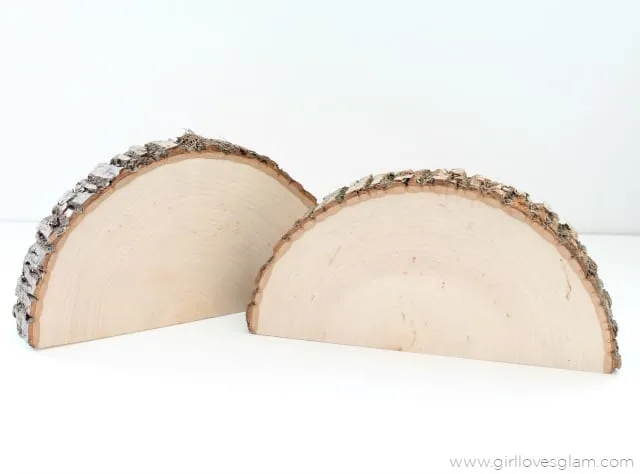 The first thing you need to do is measure where the center of the wood slice is and cut it in half.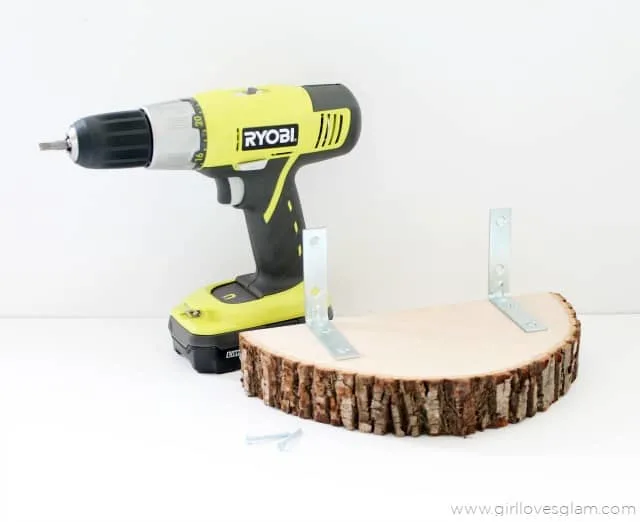 Then you will need to put your L brackets on the wood slice and line them up with the back of your shelf and screw them to the wood.
Screw them into your wall, and guess what?! You are done! That's it!
I can't get over how easy these were to make and yet they have such a unique, awesomely modern feel to them! I hung these up in my old house and have since taken them down and they are sitting in a box waiting to go up on the walls in my new place. I can't wait to put them to good use again!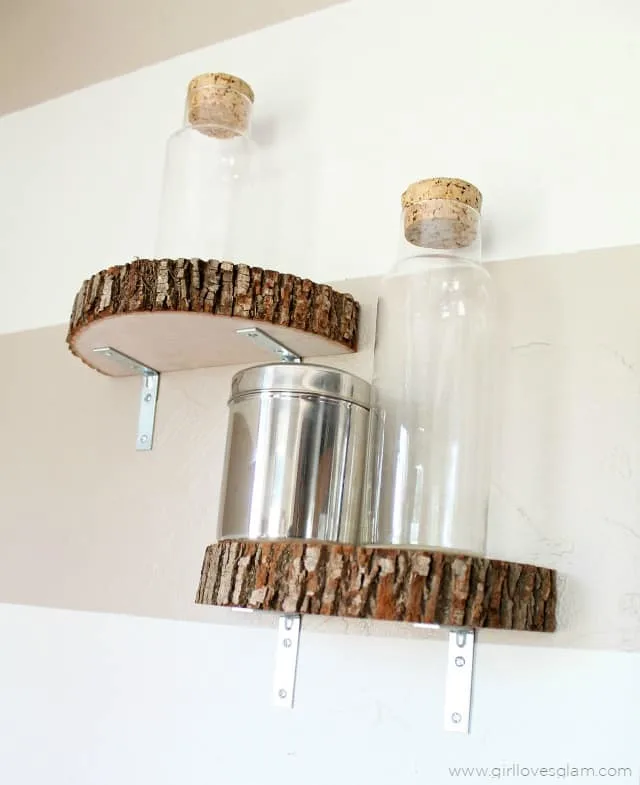 You can bust these suckers out in less than an hour and have your wall totally transformed! What's stopping you? Go do it!