I can't believe that it is finally the time of year that I can talk about my love of Christmas on here and not get my wrist slapped! I am so excited to bring you my first Christmas post of the season! I have several holiday projects coming your way and some pretty amazing holiday giveaways too! It is going to be a pretty epic holiday season, if I do say so myself! When it comes to my holiday decor, I like things to be unique, but relatively simple. There are already so many things that come with Christmas decor, I don't like to overwhelm myself too much by having really busy decorations everywhere too. That's why I loved the concept of these snow globe apothecary jars. Forgive me, the pictures aren't my best, but if you could see them in person, you would flip out over how gorgeous they really are!
Like I said, I like things to be pretty simple, that's why this project can be done in pretty much no time. Here's what you need…
-Apothecary Jars (I found mine at TJ Maxx and use them in my house all year long)
-Faux snow
-Bottle Brush trees
-Metallic acrylic paint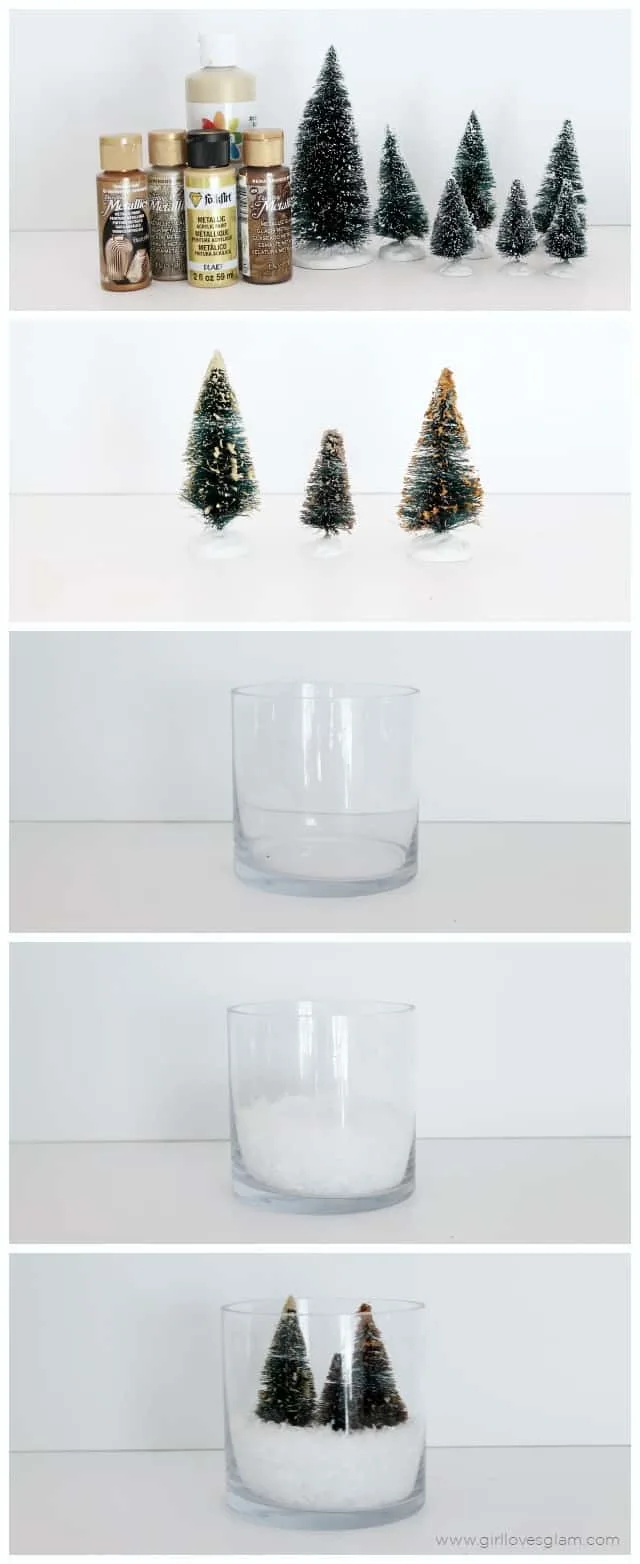 First, pour some paint onto a plate. Roll the trees in the paint so that the tips of the trees get a little bit of metallic paint on them. I didn't want any of the trees to be the exact same color, so I mixed some of the different metallic colors together too as I went. Let the paint dry.
Pour some of the faux snow into your jar and place the trees where you would like them to be.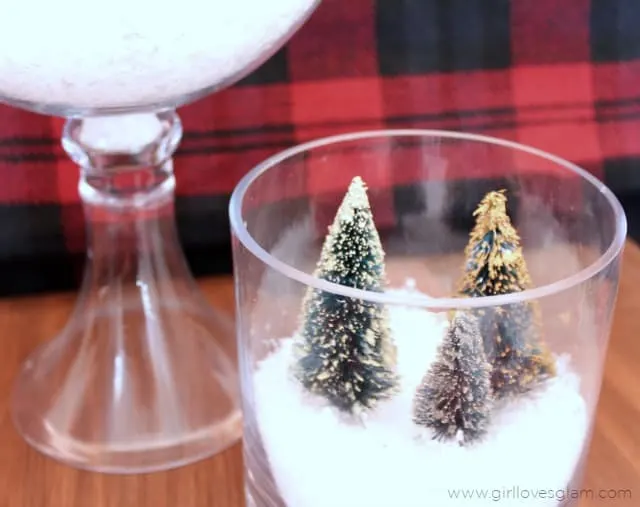 I don't know that this tutorial could get any easier! I love the simplicity of these and that little metallic splash it brings to my decor!
I teamed up with some of my favorite blogger buddies to bring you some more amazing metallic holiday projects!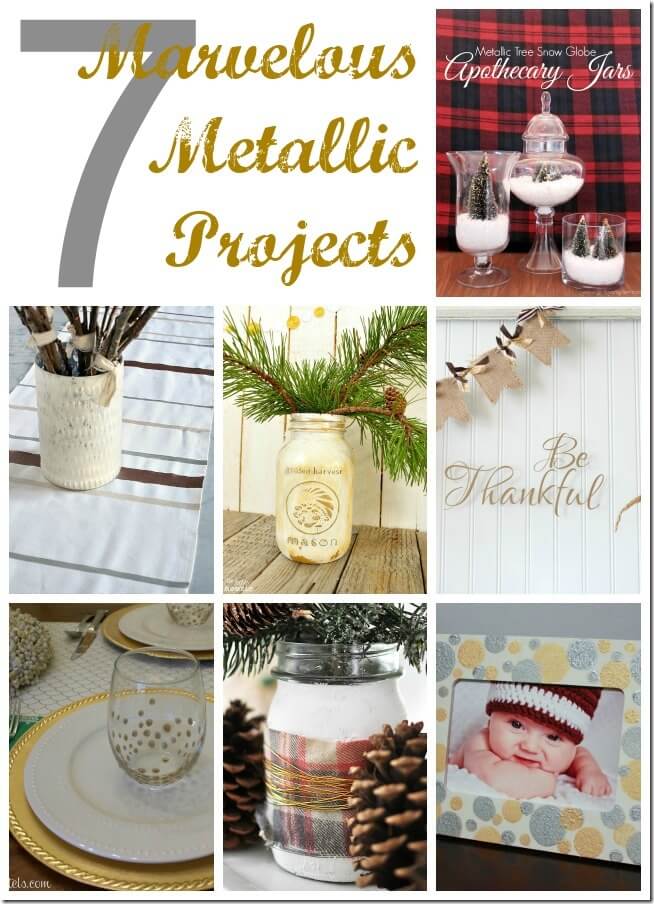 Design, Dining and Diapers | The Happy Housie | Giggles Galore