I have had people begging and pleading for this tutorial and it is finally here! Messy curls for short and medium length hair! I love that messy hair is in this year because it makes my life easier when I am doing my hair. I don't have to worry about it being perfect! I have gotten tons of compliments on my hair whenever I wear it in messy curls. They are so easy to create!
To create these curls, you need…
Curling wand (I use the Paul Mitchell curling wand with three sizes. I switch off between the two larger sized wands.)
Heat protecting spray (I love the Paul Mitchell Hot Off the Press spray)
Brush
Sea Salt Spray (I use the Paul Mitchell Awapuhi Texturizing Sea Spray)
Hairspray
Start with your hair straight. Mine had been slept on when I took photos, so it was a little bedhead chic. It doesn't have to be perfectly straight at all because you will be curling it, but if you have weird, frizzy curly hair like me, you may want to straighten your hair out before curling it. I typically straighten my hair one day and on the next day, I curl it and keep it curled for a few days before washing it again. Also, be sure to put heat protecting spray on it before you put any flat iron or curling wand on it. You do not want to fry your hair off!
Heat up your curling wand and grab a section of hair that is about 2 inches thick and wrap it around the curling wand. Curl all but the last 1 to 1 1/2 inches of hair. It looks best if the curls aren't curled all the way down to the very end of the hair.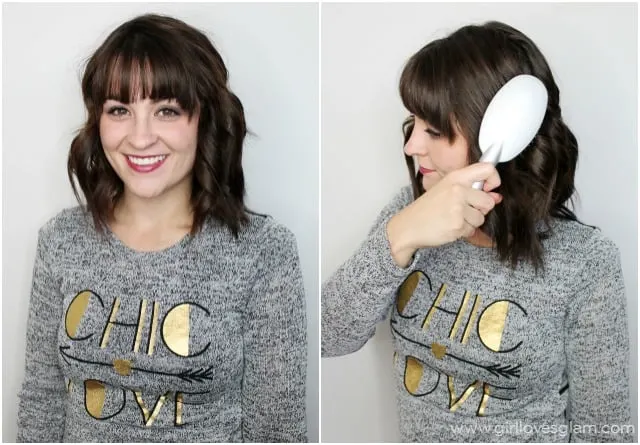 Curl all but the bottom part of your hair. You can go back with the wand and curl random spots on the bottom if they are really showing, but for the most part it can be skipped all together. At this point, you will probably be feeling a little too ringletty (is that even a word?) so you need to go through with a brush and brush the curls out so they will become soft and will blend together.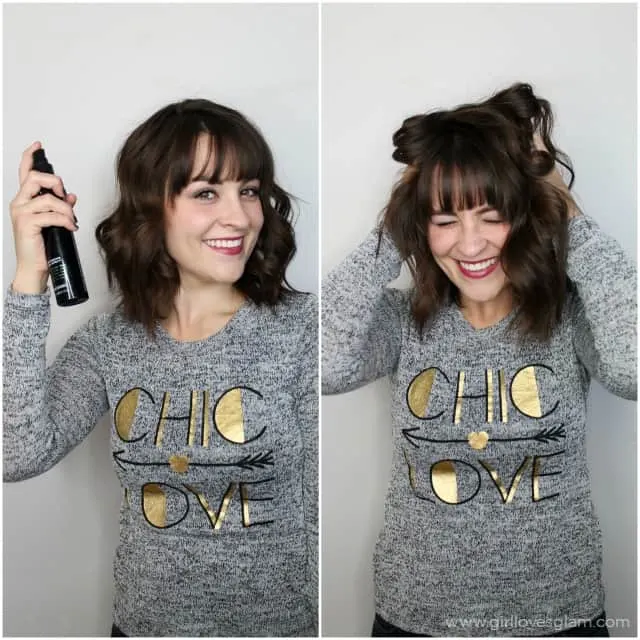 Now for the fun part! Spray some sea salt spray into your hair and mess it up! This stuff gives it great texture to work with and helps create those perfectly messy curls. I have tried many different kinds of sea sprays, but the Paul Mitchell Awapuhi Texturizing Spray is by far my favorite. I have heard good things about the Not Your Mother's brand too!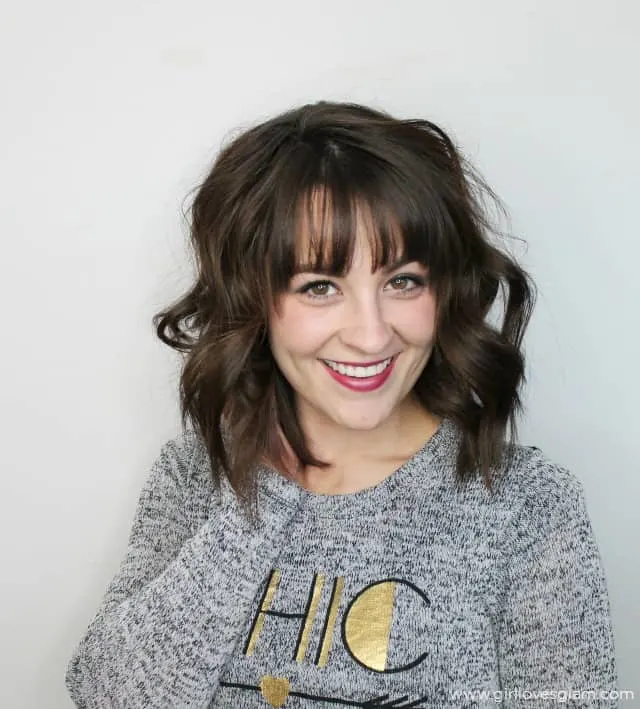 Tease your hair where it might be needed for a little more volume, and you are done! These curls will typically last me 2-3 days! They look less curly each day after curling my hair, but I am usually able to go a few days with minimal heat on my hair which is a major bonus! Not to mention, it gives me a few days of not having to really fuss about my hair.
So, who's ready to embrace the messy hair trend?
Check out these other fun hair tutorials too!