I am not necessarily a home decor blogger, but you have seen me share many of my room transformations that I have made. I don't typically take on anything too crazy, like building furniture or knocking down walls. I find joy in creating beautiful spaces by making relatively small, more realistic changes in a room. I am a big fan of the power of paint and the right textures within a room. With all of the room makeovers I have done, I realized that there was one thing missing. It isn't something that can be seen though. All of my designs were missing the right scent to go along with it! A room can be absolutely beautiful, but when it is paired with a delicious scent it turns into something extra special.
My old house was just that, old! It was almost 100 years old! Old houses seem to come with their own scents. That isn't really a good thing though! Anytime we would leave our house for longer than an afternoon, our house would smell terribly! As cute as my house became after we got it all decorated, it just wasn't ever perfect because it didn't ever smell like home. I was so thrilled to learn about Unstopables. I knew they were just the products I needed to make my new place not only feel like home, but smell like home as well.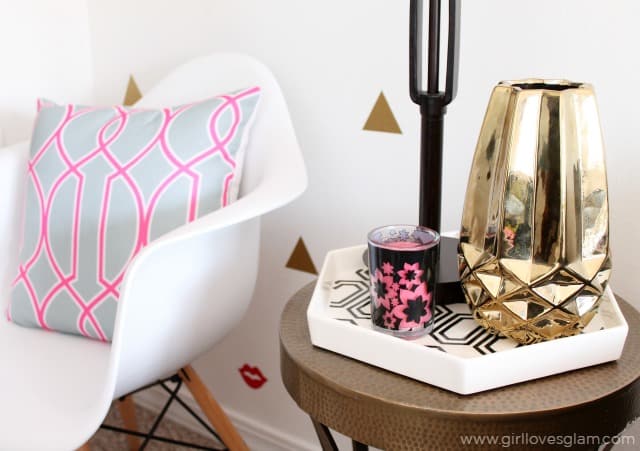 I love that Unstopables come in many different types of products so that I can put them where I need the scents, while still being able to integrate them into my decor.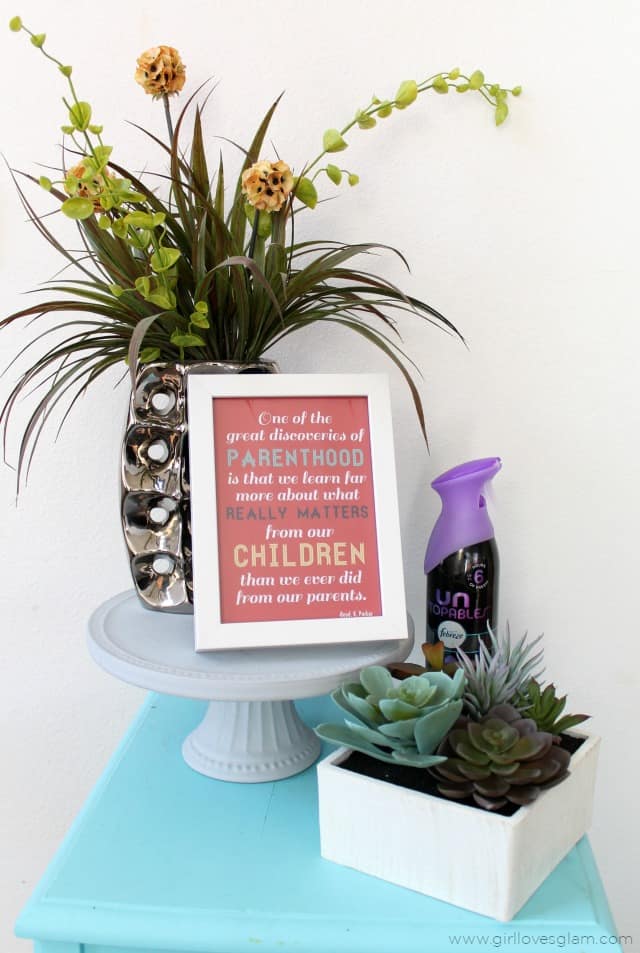 It has been pretty amazing to see the reaction of people when they first walk into my house now. They instantly take in the smell of my house. My house is set up so that when you first walk in the door, you are in a hallway and don't really see much of my house. You can't see how my home is decorated at all! My best chance of making a good impression is all in how good my house smells.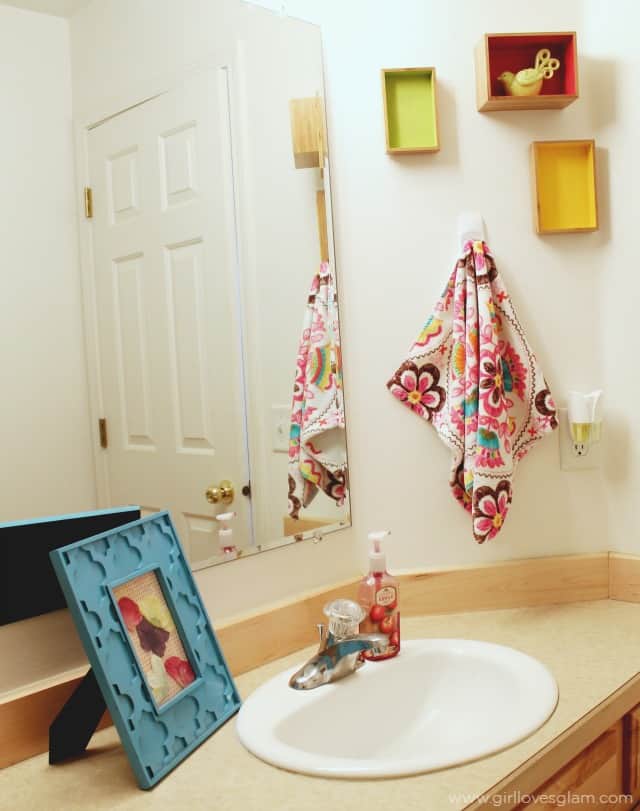 I have absolutely loved having the Unstopables Oil Warmer in my daughter's bathroom. It helps keep it smelling nice and clean, but also helps the entire upper story of our house smell divine! It fits right into the decor too.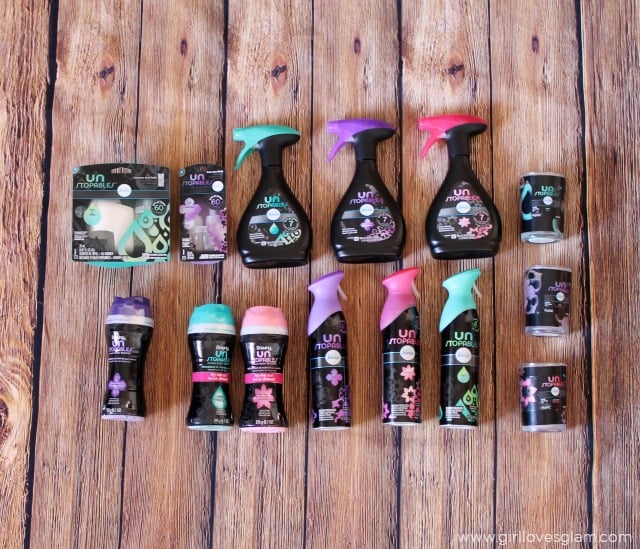 Unstopables come in many different forms! You can get them as a fabric refresher, air refresher, oil warmer, candle, and an in-wash scent booster. They come in three different scents too. Fresh is a light scent, Lush is a lavender and vanilla scent, and Shimmer is a fruity and floral mixture. I have loved discovering the best places to use each scent in my home. It is really interesting to discover scents that seem to fit rooms better than others.
I am a huge fan of Nate Berkus. He recently teamed up with Carlos Huber to give some tips on how to bring scents into part of your home decor. I absolutely loved one of Nate's tips. He said that a great way to breathe some life into your home is to play with patterns, textures, and colors. He is probably the best interior designer I have ever seen at doing all of those things. He mentioned that bringing a fragrance into a room that inspires you, can be a true reflection of who you are! Adding the scent can bring the entire room together. I just love that! I feel like I have been looking at my interior design all wrong. I love being able to add a whole new dimension to it now, with fragrance!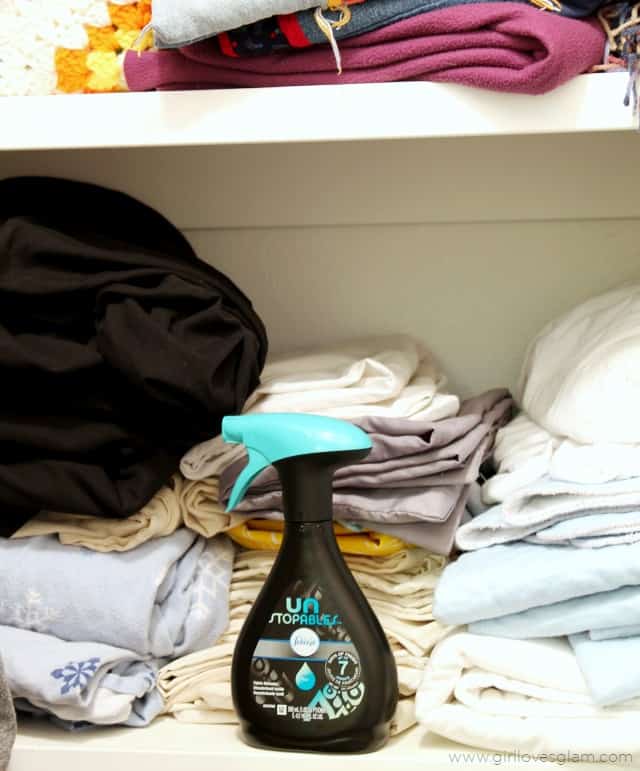 I started keeping one of the Unstopables Fabric Refresher bottles in the closet with my sheets so I can spray them before putting them on the beds. I think that helps add even more comfort to a space, when you can smell that the linens are fresh!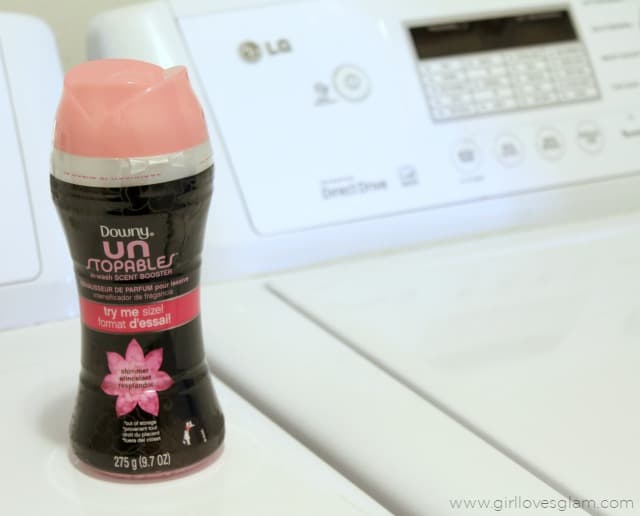 I have also been pretty blown away with the power of the in-wash scent booster. Our clothes smell so good! I wasn't expecting our closet to smell as good as it does now either.
I can honestly say that I house feels and smells like a home now! Do you incorporate scents into your home decor?
I was selected for this opportunity as a member of Clever Girls and the content and opinions expressed here are all my own.