I am all about embracing dirty hair for a few days after I have washed it so that I don't have to damage it as much by straightening it everyday. That is why I love this Messy Braided Double Bun that I am sharing with you today! It is perfect for second or third day hair before you wash it again and it takes just about five minutes to do, depending on how quickly you can braid.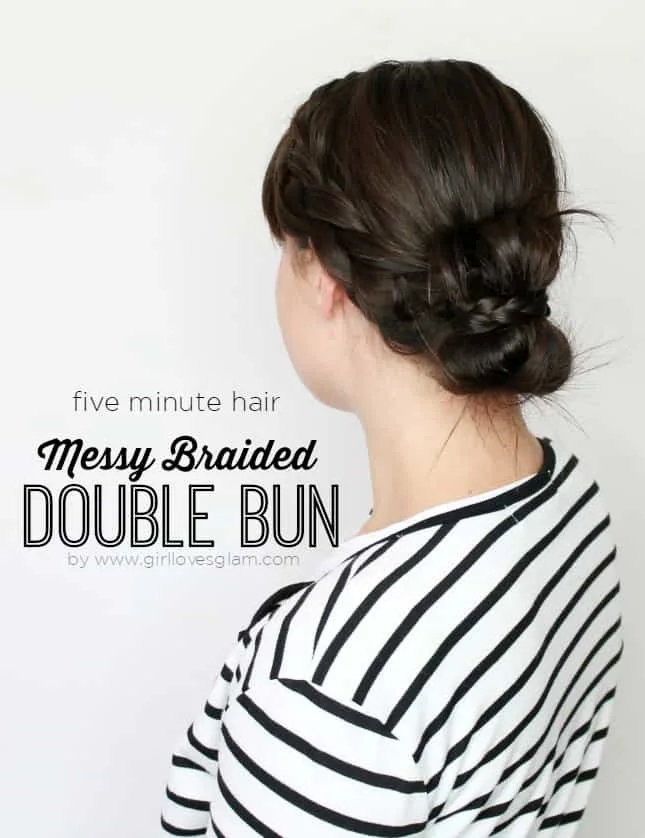 I love that this hairstyle can look good nice and sleek, or a little messy. It makes it even more reason to have this as one of your go to hairstyles on busy days. The messy look isn't a bad thing at all! Embrace it!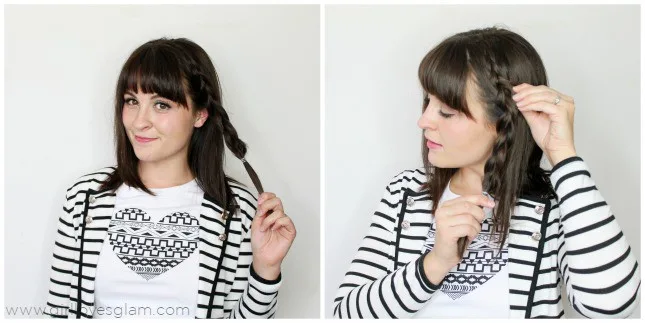 First off, braid a section on the side of your head. Do a french braid that is about 2-3 inches wide and french braid it to your ear. Finish off the braid to the ends after you get to the ear. Next, pancake the braid. You do this by putting an elastic in the bottom of the braid and holding the braid down by the elastic with one hand while you gently tug at each of the sections of the braid. It makes the braid look fat, full, and fabulous!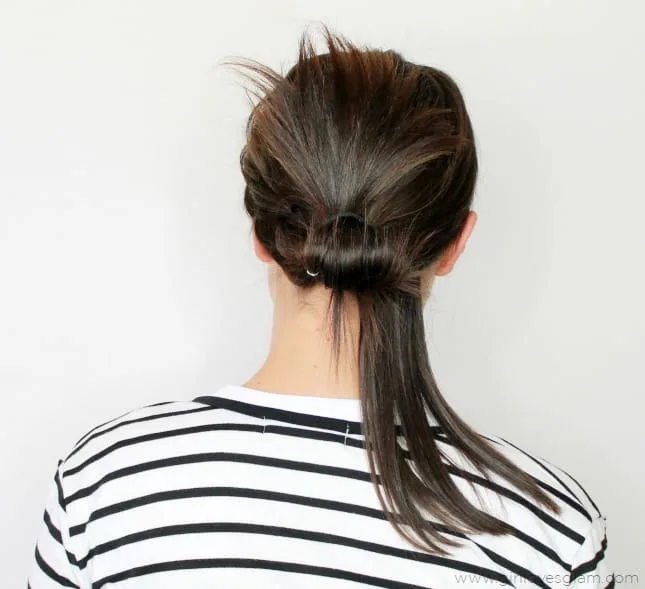 Pull your hair back (including the braid) into a low ponytail and before you pull your hair all the way through the last loop of the ponytail, don't pull it all the way through. Leave a bubble on the bottom and have the ends of your hair facing up. All of this seems pretty normal, except for that random piece of hair that you see in the picture, right? Well, before you pull your hair into the ponytail, grab a section that is about 3 inches wide on the opposite side of your braid and have it stay outside of your ponytail.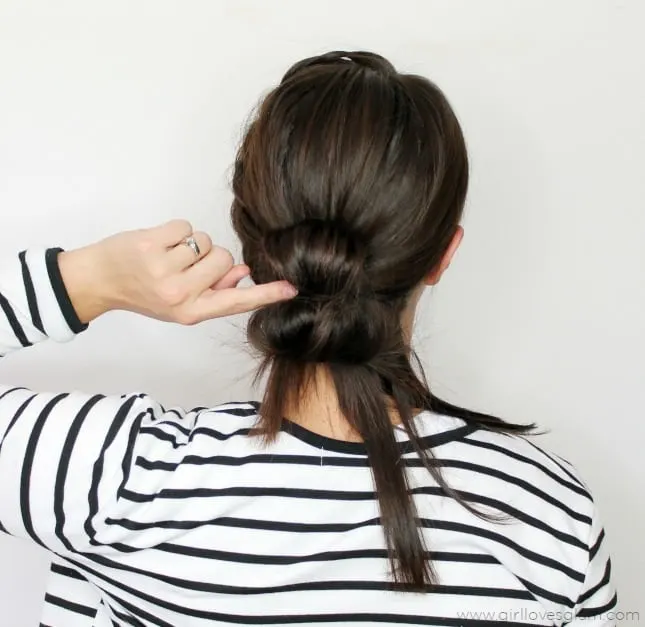 Take the top pieces that were sticking up and tuck them back into the ponytail holder so that it looks like you have two smaller buns stacked on top of each other.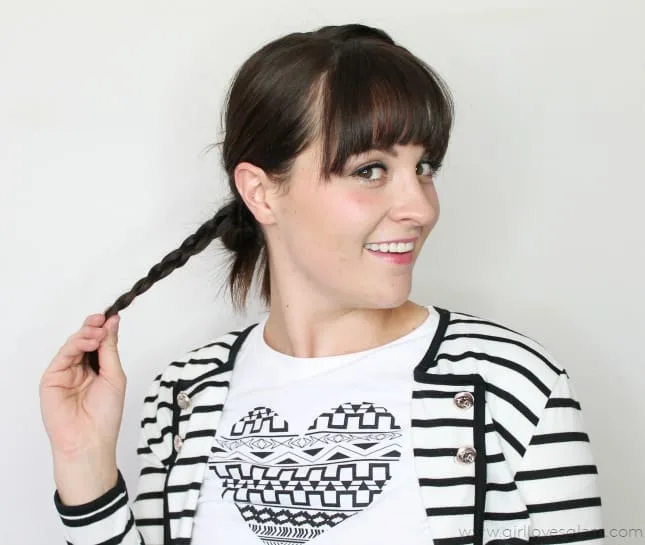 Braid the extra hair that you left out of the ponytail.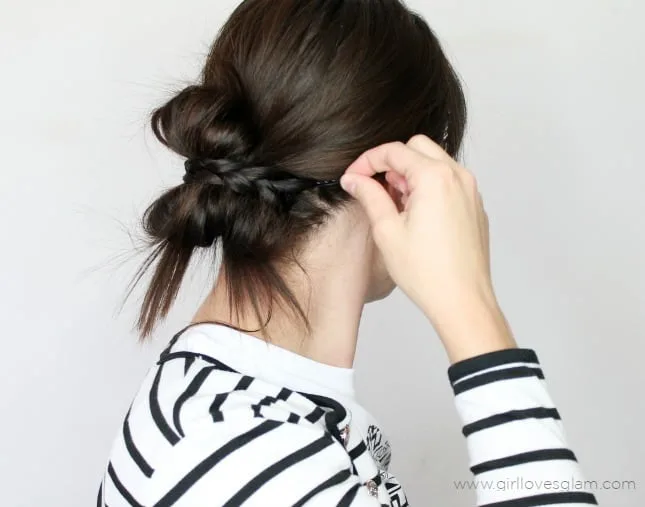 Pull the braid between the buns and bobby pin on each side. to secure it into place. Try stuffing the end of the braid into the bun somewhere and pin that into place too.
You can leave the hairstyle super messy like it was, but I did choose to take a few of the pieces underneath that were super wild and pin them up under the bun to hid them so they weren't as wild.
Enjoy your new, fast hairstyle that you can still feel fabulous with!
Check out these other great hairstyle posts too!