Can you even believe that it is almost time to send the kiddos back to school again? I am teaming up with a few other fabulous bloggers to show you our ideas to survive back to school season and be able to celebrate it in all of the awesomeness that it truly is!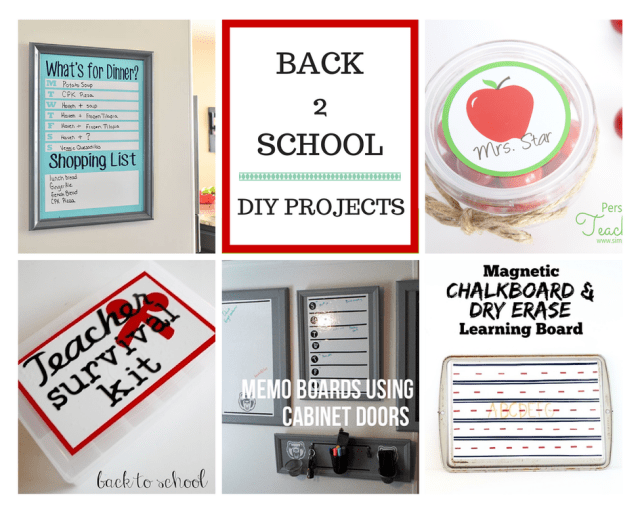 Menu Board | Personalized Teacher Gift | Teacher Survival Kit | Memo Boards | Magnetic Learning Board
Back to school means something totally different when you have a child who isn't in school yet. Just because my daughter doesn't go to school yet, doesn't mean I don't want to spend the time teaching her and let her make her own discoveries. That is why I chose to make a magnetic chalkboard and dry erase board that can be used as a learning center for all kinds of learning activities.
To make your very own learning board, you need…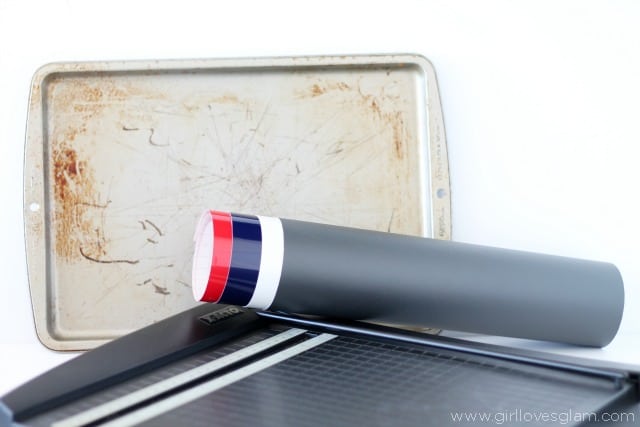 *Cookie sheet
*Chalkboard vinyl, dry erase vinyl, blue outdoor vinyl, and red outdoor vinyl from Expressions Vinyl
*Paper cutter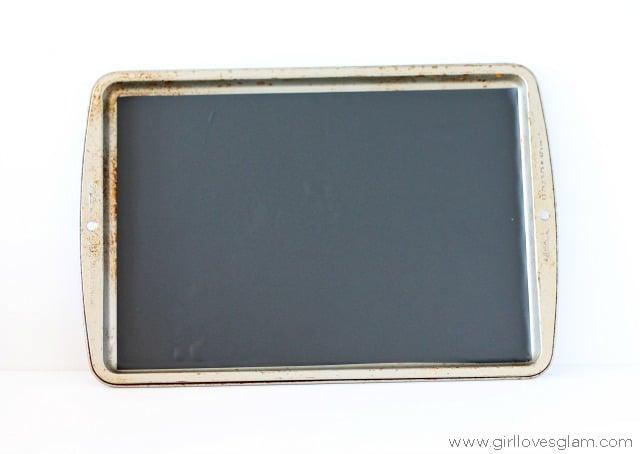 Cut a piece of the chalkboard vinyl to the size of the cookie sheet. Stick the vinyl to the cookie sheet.
Cut the dry erase vinyl as the same size as the other side of the cookie sheet and stick the vinyl to it.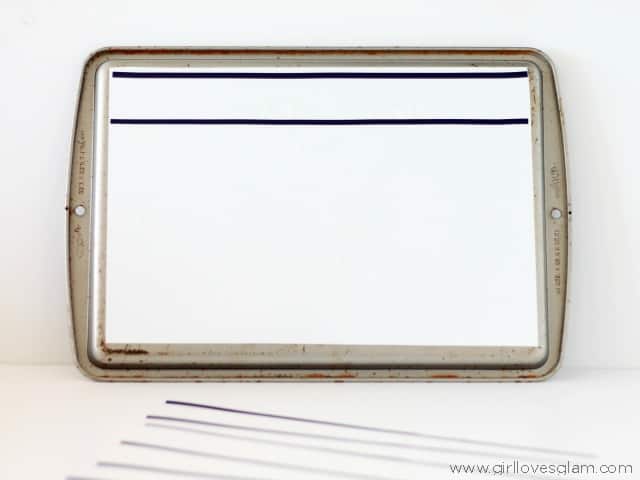 Cut the blue vinyl into little strips and stick them onto the white board.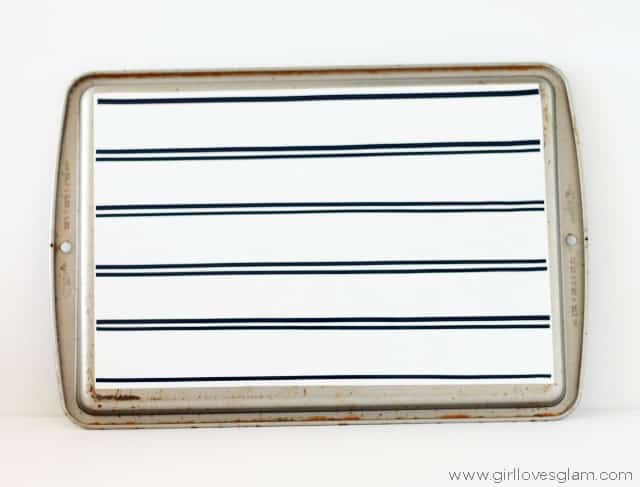 These are the lines to write on so they need to be spaced apart enough to write on.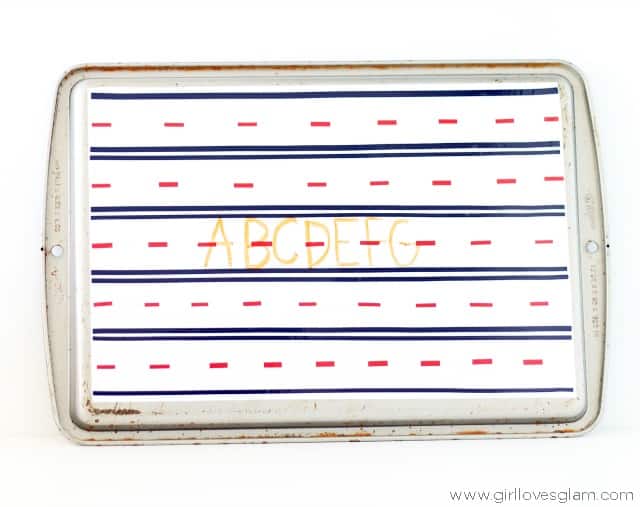 Cut the red vinyl into little strips and cut those strips into smaller sections. Put those red pieces in a line in the center of each of the sections. Now my daughter can practice writing on this dry erase board that can easily sit on her lap.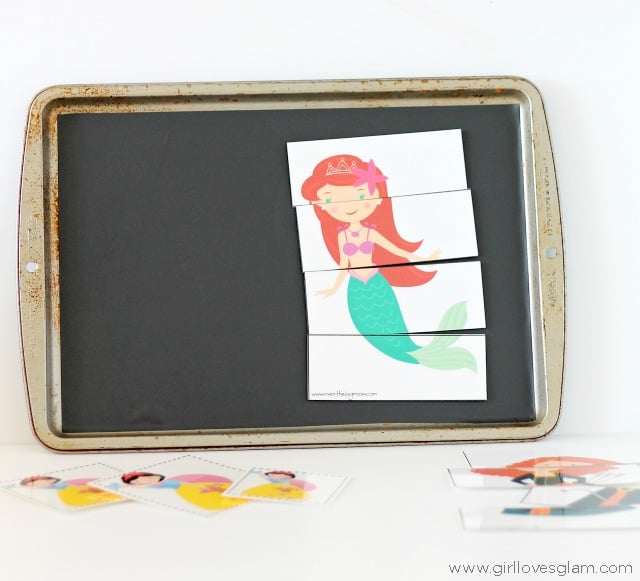 She can also draw on the chalkboard and play with all of her Pre K learning packs that she has. They can easily stick on the cookie sheet because it is magnetic. You can find tons of these Pre K packs on my friends blog, Over the Big Moon.
Now for an extra special part, a giveaway! Expressions Vinyl is giving away one lucky reader a $100 gift card. To enter, use the widget below…
Good luck! For even more fabulous ideas using vinyl in so many ways you could ever dream of, check out the Expressions Vinyl Blog too!