We played with the Pop Up Shape Sorter by Playskool as part of a sponsored post for Socialstars. All thoughts and opinions are my own. #PLAYSKOOLCREW
Moving is no joke. We ate chicken nuggets, yogurt, and cereal for dinner last night because we have packed just about everything else in our house. I have kept Harper's room and toys as my last items to pack, but the inevitable has finally come and her toys need to be packed. I have stressed about how to keep her entertained now that all of her toys will be gone for a little while. I didn't want her attached to electronics for the remaining days, but I didn't want to keep too many bulky toys out to try to stuff in later.
I let her choose a few small toys that can fit in her backpack that she could keep to play with over the next few days. That was perfect because she was able to see exactly what was going to be packed and what she still had to play with and keep her entertained. I had doubts about it keeping her entertained, but it has actually been really refreshing to see her so entertained without having to bring out every toy we own all at the same time! I also kept a small package of crayons and a coloring book out so that she could still color and be creative that way. She chose a few of her favorite books that could fit in her backpack that are used for bedtime stories and books to keep her attention.
One thing that has been a huge lifesaver is having toys that are more compact, but are still very entertaining! One that she has really enjoyed playing with is her Playskool Pop Up Shape Sorter.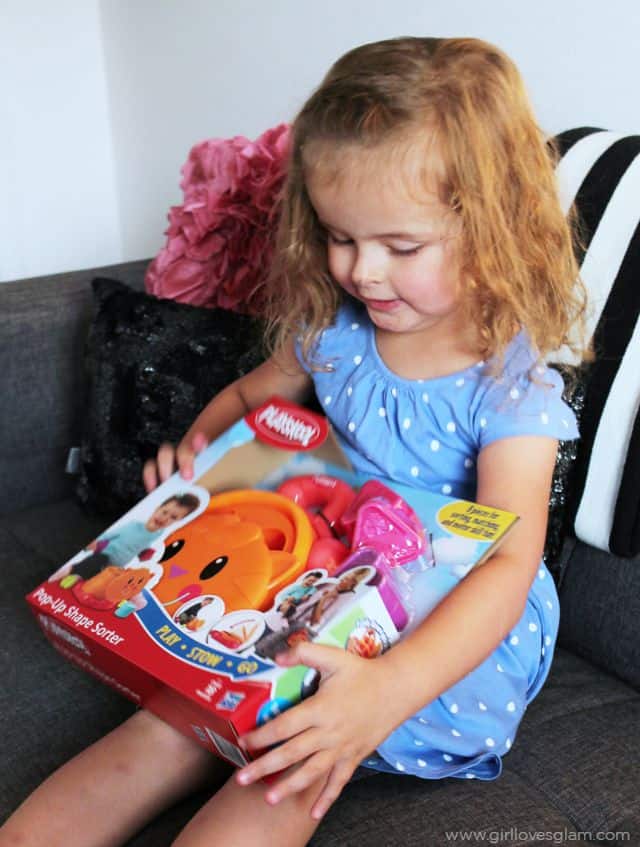 This toy has everything she needs right now to keep her entertained. She can match up colors, shapes, and even animals with the type of food they like to eat. She pretends to feed me the food that is on the shapes and has been entertained for hours with this!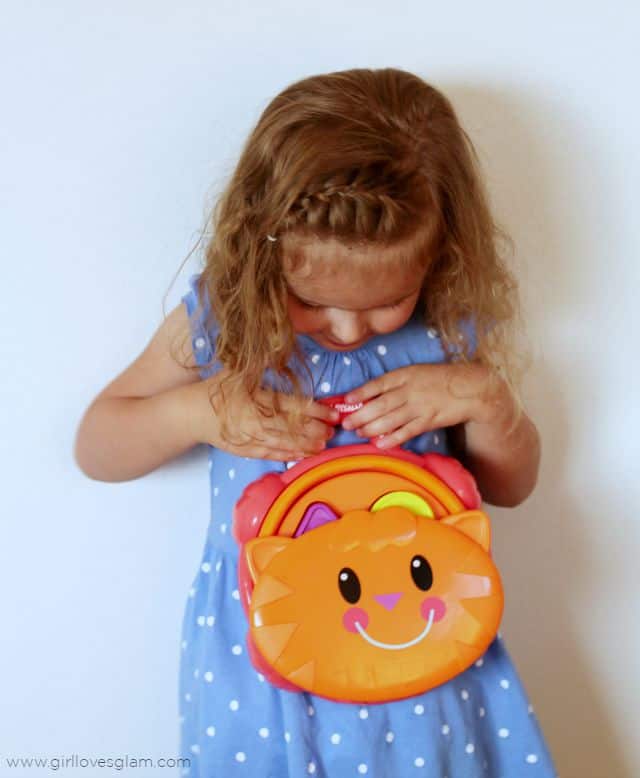 I love that it can pop up to play with and it can stow away again so that it isn't taking up space that we don't really have right now. It really has become the perfect toy for this transitional moving period in our lives and I know it will be great for future travel as well!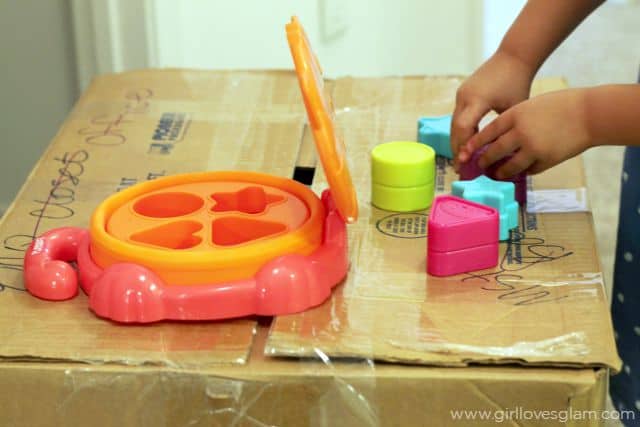 I love that she can play quietly on top of moving boxes! This Pop Up Shape Sorter can pop up and collapse down to fit in bags and store away. It also helps with hand-eye coordination and the development of fine motor movements by matching shapes and colors. It is a win, win!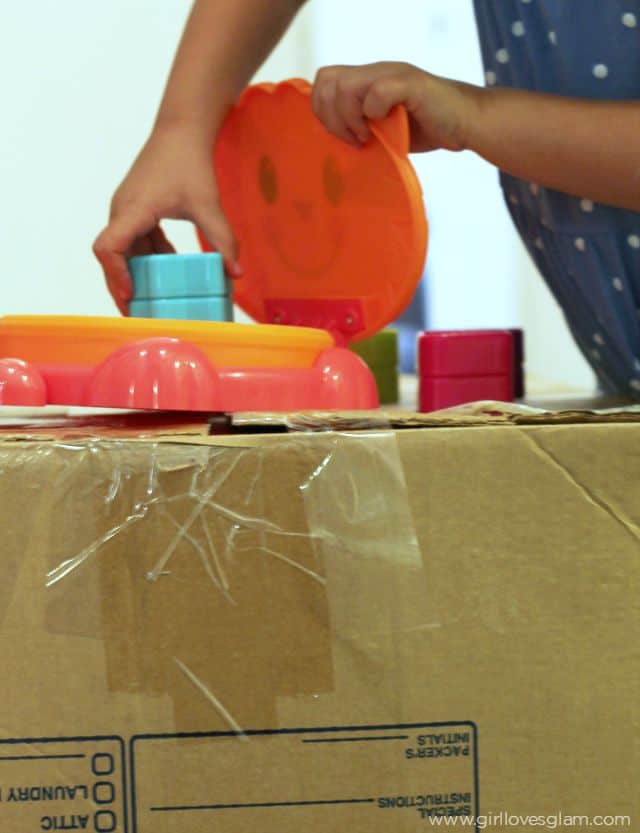 This little toy would be a perfect birthday gift, travel gift, or even a perfect going away gift for a friend who is going away and has children. I would have loved to have been given a gift with something to keep my daughter entertained during this moving process!
What do you do to keep your children entertained when you can't have all of their toys?