I was able to peel myself off of the hundreds of moving boxes that seem to be taking up every inch of my house. I feel like I haven't been home all summer with my trip to NYC and all of the family events we had throughout the summer. The funny thing was that I came home from our last trip away and was excited to be back, without any plans of leaving for quite some time. Just a few days later, Dave was offered a new job and we had to make plans to be out of our house in just 2 weeks! Sound familiar? It's basically the exact same scenerio as last year, only this time we aren't trying to sell our house and go through a kitchen makeover.
What I am getting at, is I tried to take a step back from blogging a bit this summer because things were so hectic and was thrilled to be back at it, just when life became chaotic again! I promise that I have some really great things in store just around the corner, once we get a little more settled in! I realized that I have been finding some really great products that I have been dying to tell you all about, but I haven't had a chance to film at all and didn't want to wait any longer to tell you about them, so you get a good ol' blog post because it just can't wait any longer! I would find far too many products to tell you about if I waited.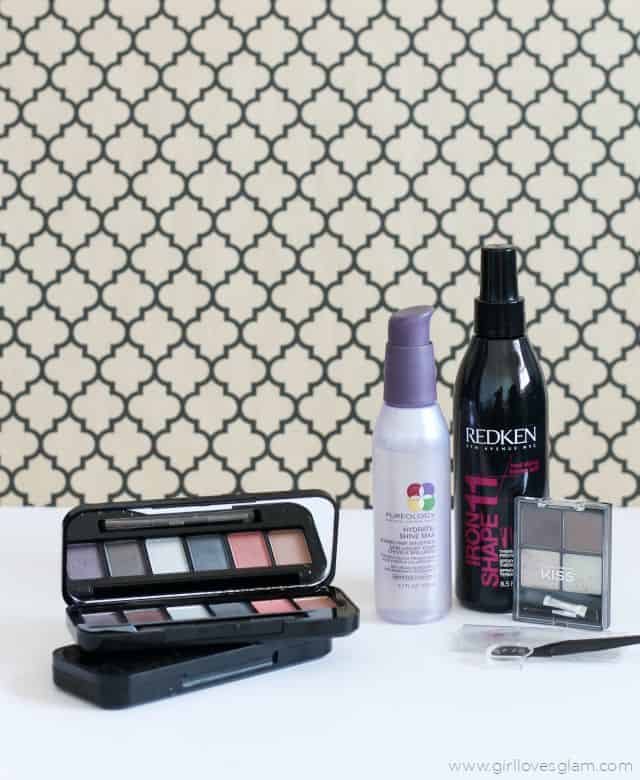 First up, is the new BUXOM custom eyeshadow bar! It is available at Sephora and is totally changing the way that you buy eyeshadow palettes.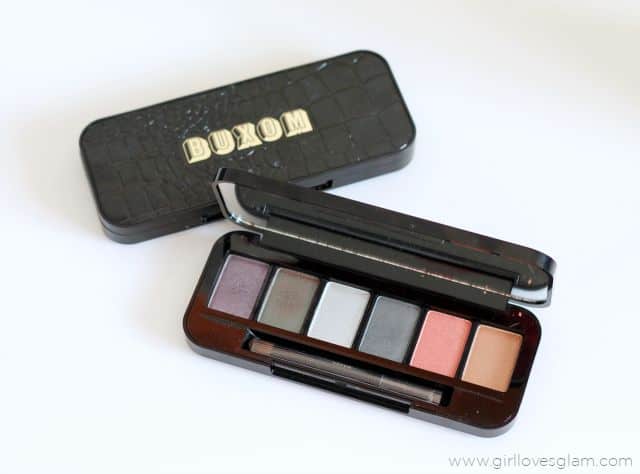 The BUXOM Eyeshadow Bar has 40 eyeshadows that you can choose from. They all have primer-infused technology, so they stay in place! You can create a custom palette, choosing from these 40 eyeshadows, or they also have palettes that are already put together that you can purchase. I love the freedom this gives you to choose exactly what colors you take home. I also love that these palettes aren't huge! Most of the eyeshadow palettes that I own don't fit in my travel makeup bag, but these totally do. The other great thing about being able to choose your own colors is that you can choose ones that are realistic for you and your lifestyle. Many palettes that are out there are full of shimmery, sparkly shadows. They are pretty and they sell very well, but they aren't all that practical. It is great to own a few, but these custom palettes are perfect because you can choose one or two of the sparkly shadows, and go with more matte colors that are realistic for the everyday girl. I love the BUXOM Eyeshadow Bar!
Next up, Pureology Hydrate Shine Max and Redken Iron Shape 11 Finishing Thermal Spray that have quickly become two hair products I can't live without!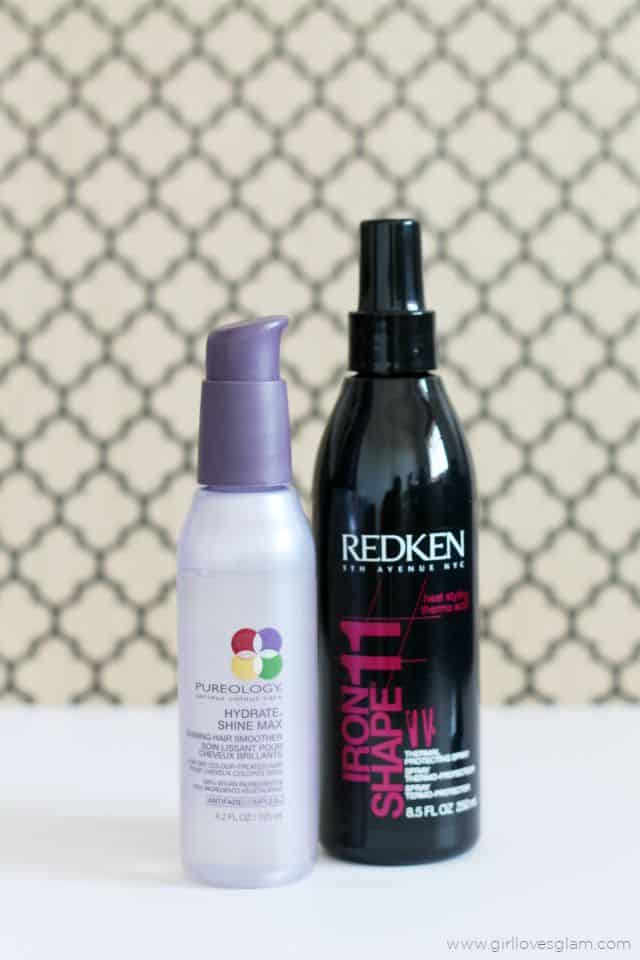 The Pureology Hydrate Shine Max smooths hair and gives it a little moisture to keep it happy and healthy. I have used this on my hair when it is damp, before I blow dry it and on my daughter's hair when it is wet or dry. I love the added it shine it gives my hair and I love that it works on both my hair when I straighten it, and my daughter's curly hair! It is a product that would work on basically any hair type because it doesn't weigh down the hair or add unnecessary grease to the hair. It is also 20% off for the rest of August, so hurry over to Shop Salon to grab some!
If you have followed my blog long enough to see a hair tutorial where there is a hot tool used, you know that I am a MAJOR advocate for heat sprays. Often times they are looked at as an unnecessary product, but that is actually the exact opposite of what they are. Thermal spray is probably the most important hair styling product out there! If you use a hot tool without thermal spray, you are severely damaging your hair. If you use a thermal spray, you are protecting it! You know when you use a hot tool and you see the steam come off of it? If you aren't using any thermal spray, that is your hair burning. If you do use a thermal spray, you are simply just seeing the thermal spray steam a little while it protects your hair! Don't be ignorant and forget to use thermal spray! Okay, okay…. I will step off of the soap box now. Like I said, I am passionate about this stuff! I tried the Redken Iron Shape 11 Finishing Thermal Spray for the first time this month and I am pretty obsessed with it! It smells great and it doesn't leave any weird build up on your hair. It is also on sale at Shop Salon this month, so grab yourself some before the end of August!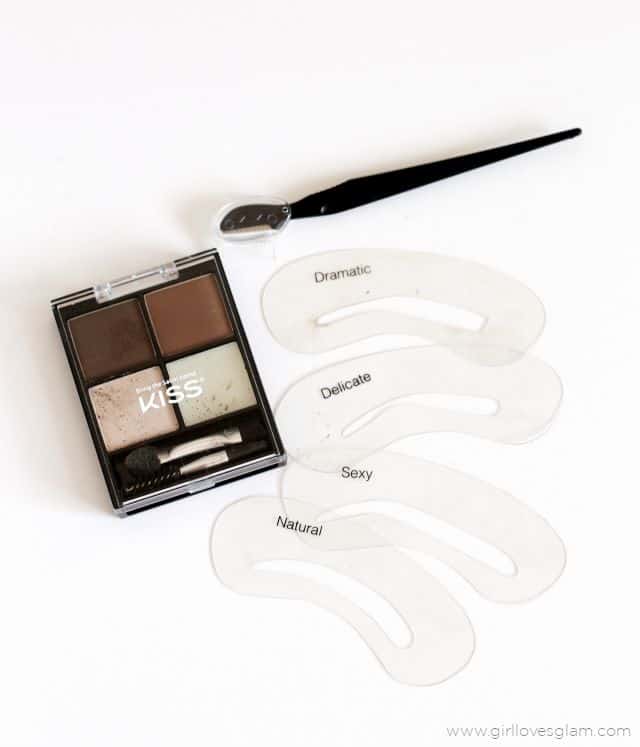 Last, but certainly not least is the Kiss Beautiful Brow Kit. This really is a steal! It is a kit that has two different powders, highlighter, wax, brushes, a razor, and brow stencils for… wait for it… $7.99! I HAD to try this! Products like this are normally sold individually for much more than this. I have been so impressed with the quality of each of these items in this kit and have really loved the stencils. I have been wanting to try brow stencils for a while, but didn't really want to make an investment to do it. This kit is totally worth more than $7.99 and you have got to try it! They are sold at Walgreens, Walmart, and Rite Aid.
That is it for my favorite things this month! What beauty products are you obsessing over lately?