Sometimes our best plans just don't work out. If you have a preschool age child at home you may be looking for ways you can help them learn even if preschool isn't in the cards. Here are some home preschool ideas and ABC printable that you can print off and use at home. If you just want to make sure your child is getting some education at home, you can use these ideas!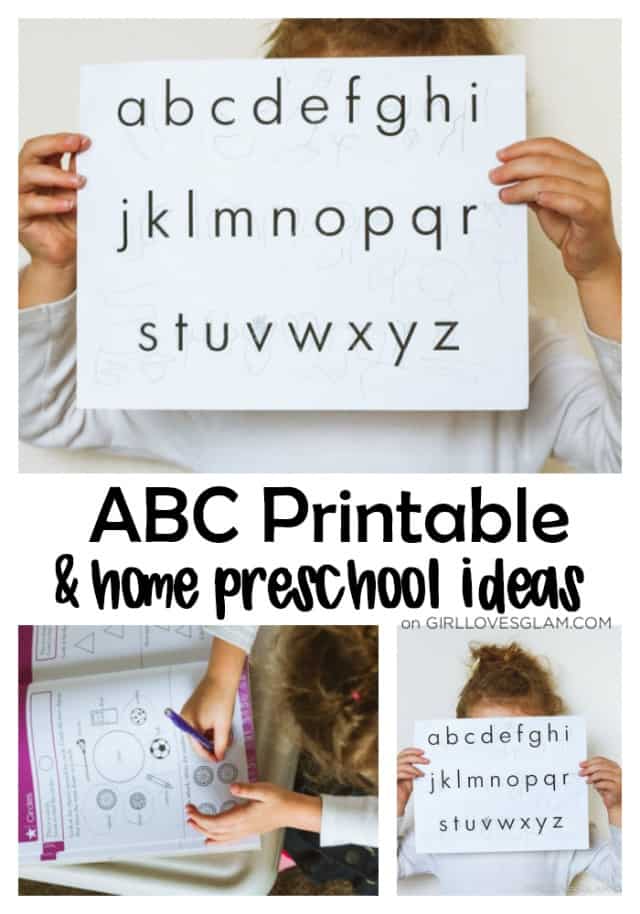 ABC MOUSE
One of the main things we have done is ABC Mouse. As soon as we found out that we wouldn't be paying for preschool, we chose to pay for an account on ABC Mouse. She has really enjoyed playing the games on the computer and she is learning as she does it. They have a learning path that they go on and we typically have her do enough activities on there to get to a new prize on the learning path. She loves spending her virtual tickets that she earns in the virtual store to buy new outfits and items for her avatar on there. It has been a really great program to use.
WORKBOOKS
Some days, we will do a workbook. We got the one that we use at Costco, but they have these types of workbooks almost everywhere. The one we have is for Pre-K. We typically do 4 pages of that at a time. It has been really interesting to watch her develop the skills to even participate in a workbook activity. At first, she just wanted to color and scribble on the pages. We are finally at a point now that she will listen to instructions and will do what the workbook is asking of her. It has been really fun to watch her develop that skill.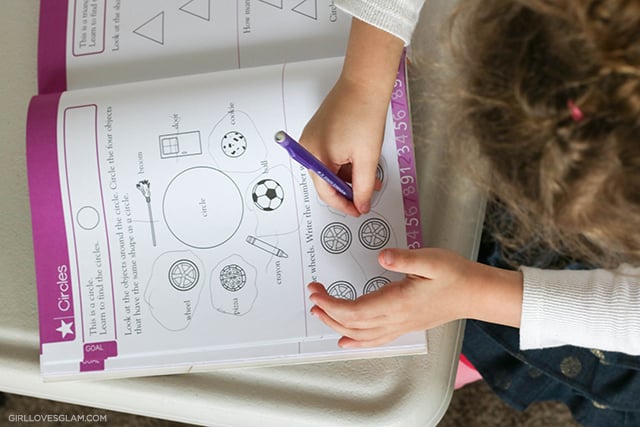 PRINTABLE PRESCHOOL PACKS
Other days, we will use our princess Pre-K pack that I printed off and laminated from Over The Big Moon. They offer TONS of these packs for free that will fit any child's interests. They teach all sorts of great preschool concepts and we have really loved playing with them.
NAME PRACTICE
Another thing that I have started to do is I will print off a paper with her name on it and she will write her name underneath the name that I typed. When we do this, we always have her practice her own name, but sometimes she will request a friend's name or a funny word that she wants to write as well. If you do this with your child, make sure that you choose a font that is similar to the way that you are teaching your child to write letters. The main letter to watch for is the small "a". The font that I use is LuzSans-Book. I just saved the Word document with her name on it and pull it up to print it off each day, or I will print of several at a time.
We have been doing this same thing with the ABC's. I print off the ABC's and she practices writing them all.
FREE PRINTABLE
You can use our printable for the uppercase ABC's and the lowercase ABC's for your child's writing practice as well. Just use the links below to access them.
Uppercase ABC Writing Practice
Lowercase ABC Writing Practice
CRAFTS
I always make sure that there is some sort of educational element in there everyday, but some days I like to keep it short so that she doesn't get overwhelmed with it. On the shorter days, I like to find different crafts that we can create that are specific to preschoolers. I find most of them on Pinterest and have had a lot of success with those.
BE CONSISTENT
What it all comes down to for us is making sure that we are consistent about doing preschool activities everyday, but also making sure that we are switching them up so she can stay engaged! We have found the most success in doing it that way!
I hope that these ideas help you to find a good home preschool routine for your family!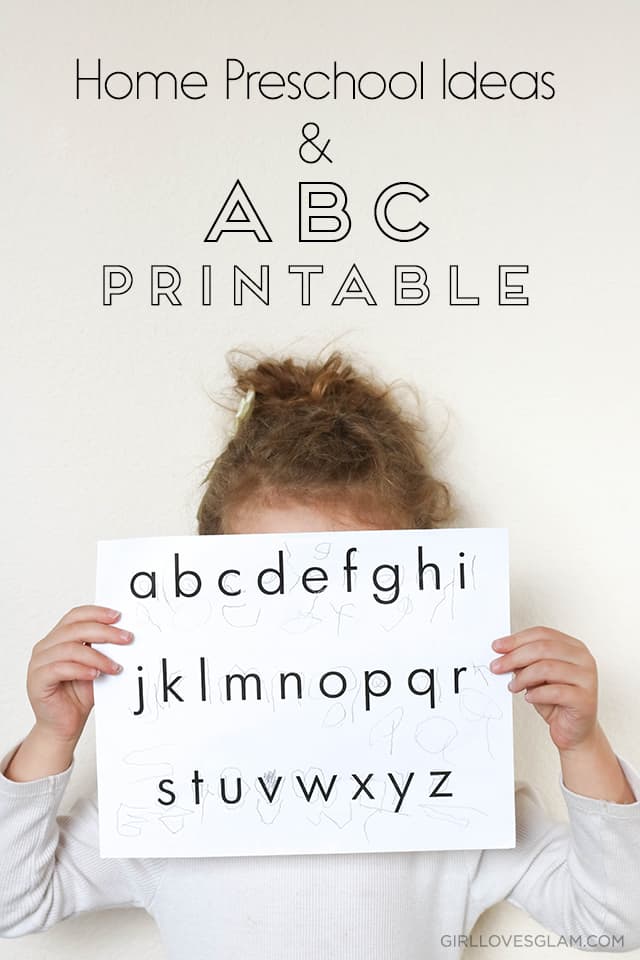 Check out these other fun preschool activities too!