I have been home from my marathon July vacation for about a week and a half now, but I still feel like I am playing catch up! It is totally worth every last load of laundry and every random pile of stuff laying around the house. It was so much fun! As you may recall I went to Blogger Bash last year with my friends, Holly and Jill. We had a blast at that conference and taking on NYC together.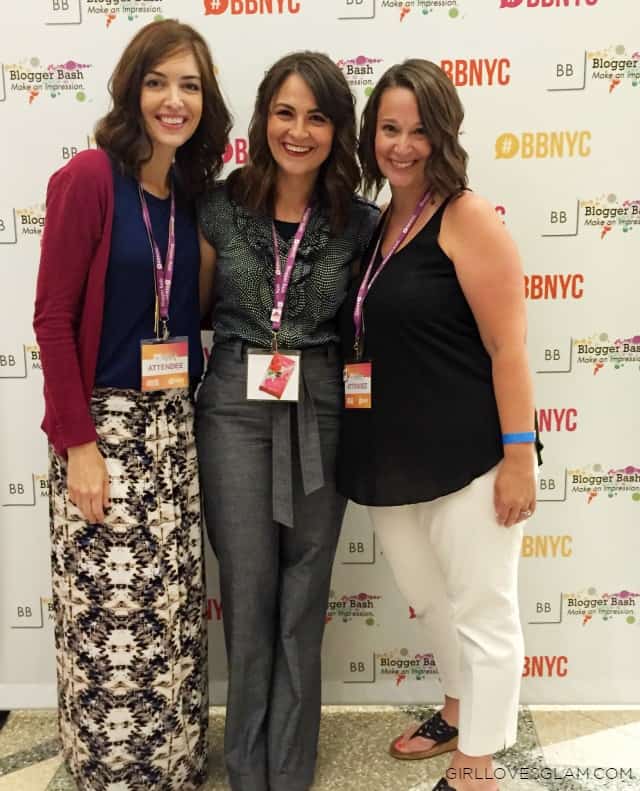 When I saw that Blogger Bash was looking for ambassadors this year, I knew I wanted to apply. By some sort of miracle, I was asked to join the ambassador team and was beyond thrilled! It really meant a lot to me because I hadn't originally thought I could attend. I had thought that I would have a month old baby in July, so the fact that they asked about ambassadors shortly after my miscarriage was a huge blessing to me. I now had something that I could look forward to this summer instead of dwelling on the sadness that came with our family's loss.
It was really fun to be involved in Twitter parties and hype before the actual conference. I got to meet the other ambassadors virtually and didn't even feel nervous about attending a conference that I would be alone at. I got to Blogger Bash and was immediately taken in by the other ambassadors as one of their own. I am forever grateful for the friendships that I was able to make in those 2 1/2 days.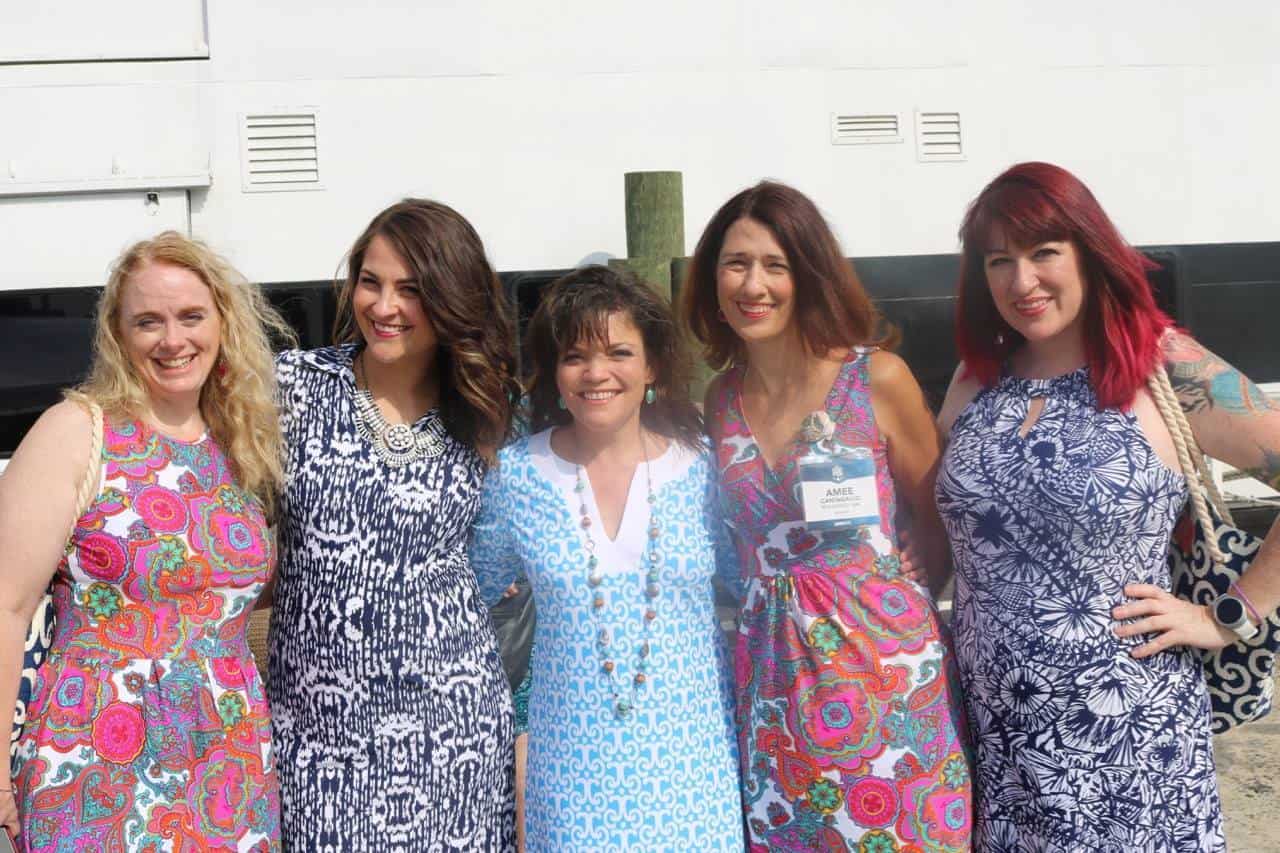 The first day had me feeling extra special. The ambassadors had the opportunity to be dressed in Jude Connally clothing. The Jude Connally team had researched each of us to find looks that fit our personalities and our body types perfectly. Jude Connally herself was even there to help us as we tried our looks on. It really was such a fun experience! The team was so sweet about my need to have a modest dress that both had sleeves and came to my knees. I am sure that it was kind of a pain for them, but they were nothing but kind and willing to help me find my perfect dress! I highly recommend Jude Connally. This dress was so comfortable and it doesn't wrinkle at all! It was perfect to wear and would be a great item to stuff into a suitcase and not have to worry about it looking like a wrinkled mess.
The first day was a brunch with Care Bears. I love learning about good things that companies are doing. I grew up loving Care Bears, but the fact that they are still around today and doing so many good things in the world makes me love them even more.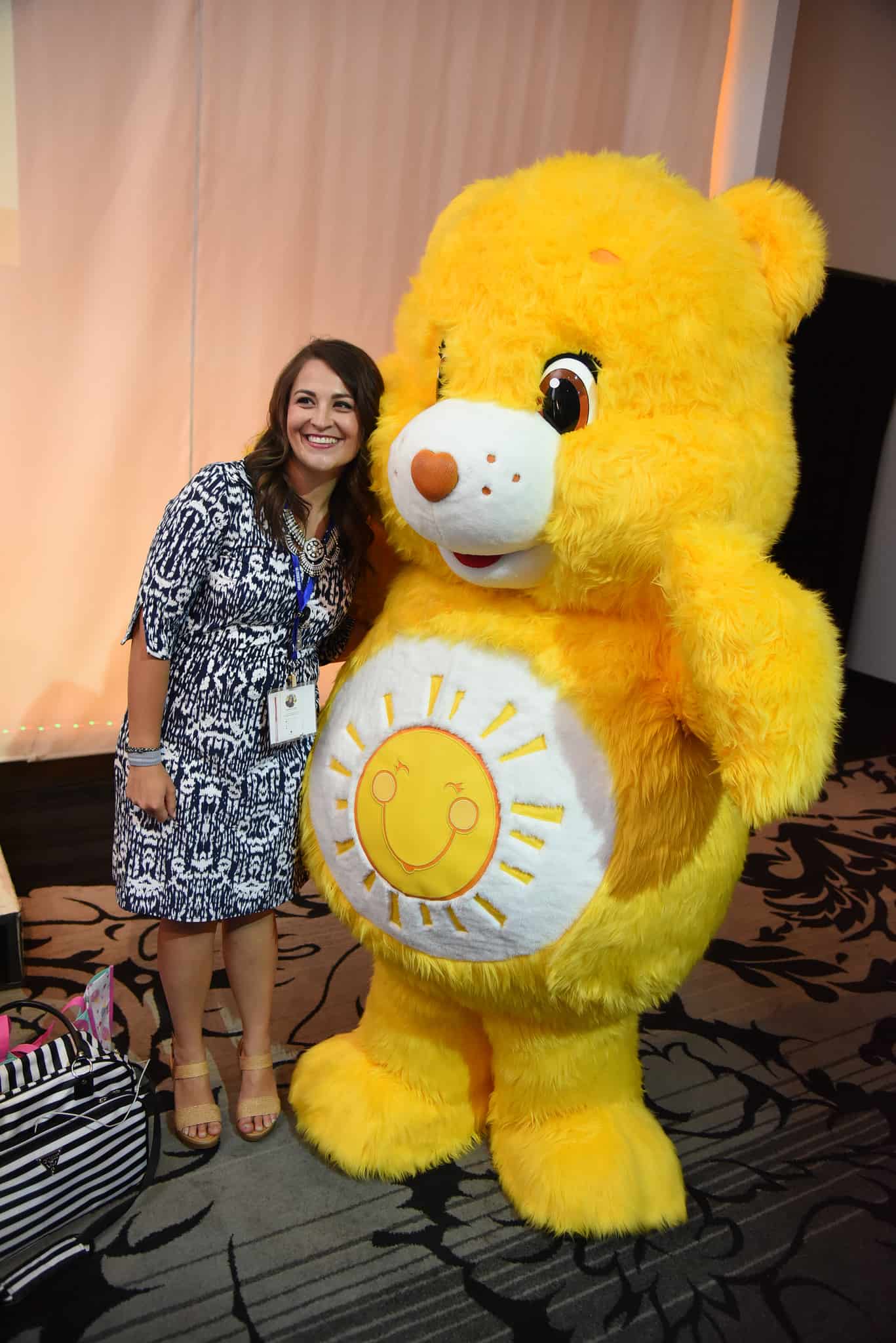 Each year, they award a kid who is making a difference in the world and help support their cause in some way. This was the second time I was able to experience hearing the story of one of these amazing kids. It really made me want to go out and do some good in the world. I love that Care Bears is around for my daughter now too. They can be found on Netflix, apps on our tablet and smartphone, and on clothing and toys.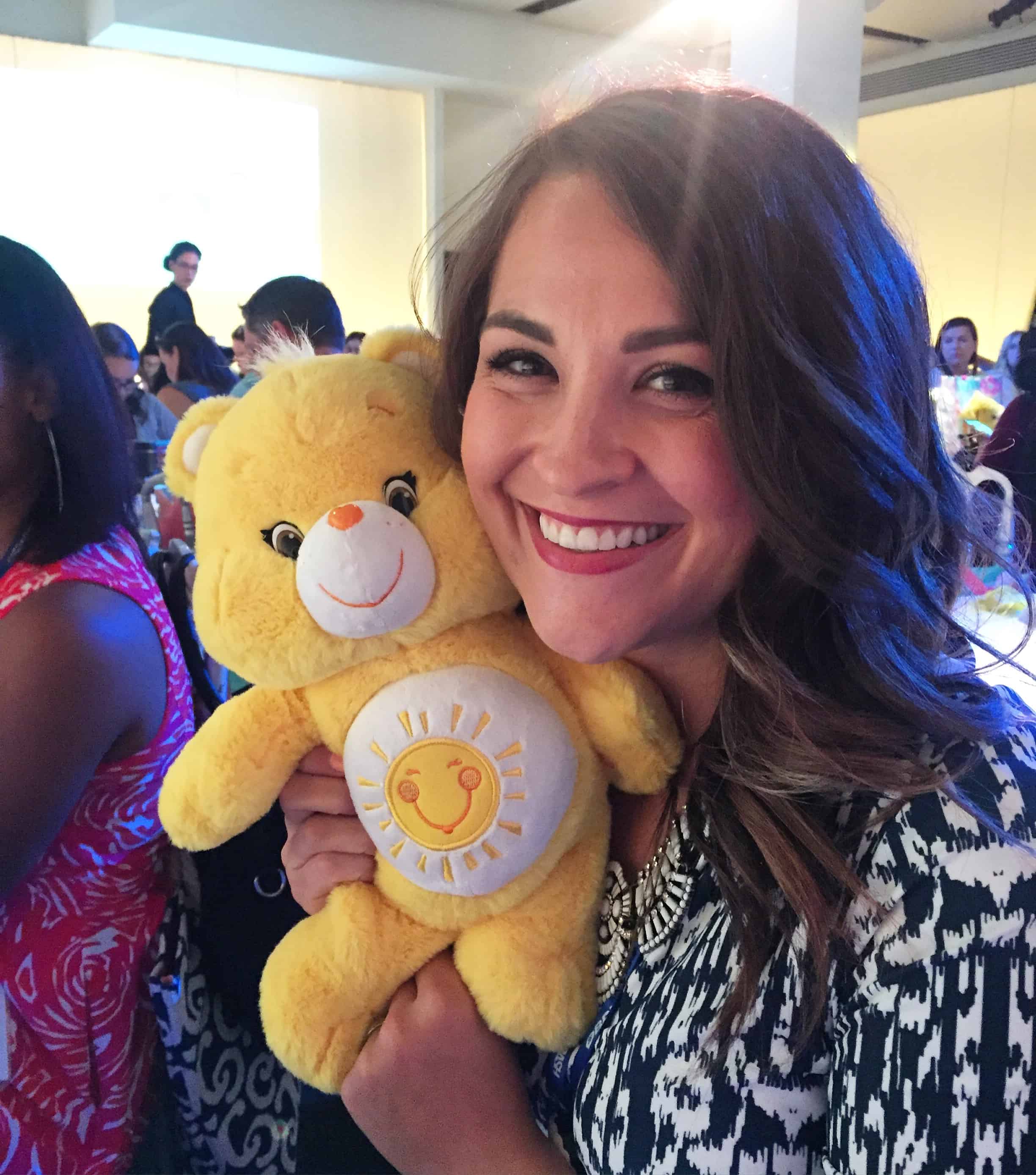 After the brunch, I rushed off to speed pitching. I LOVED speed pitching. It was set up similarly to traditional speed dating would but instead of looking for a date, you are looking for a good relationship to build with brands. I had applied for the Health and Beauty category and got to participate in that session. I sat at my table and was given a few minutes with each brand who rotated through. I met some really great brand representatives that I can't wait to continue to build relationships with and to tell each of you more about. That session alone was worth my trip to Blogger Bash!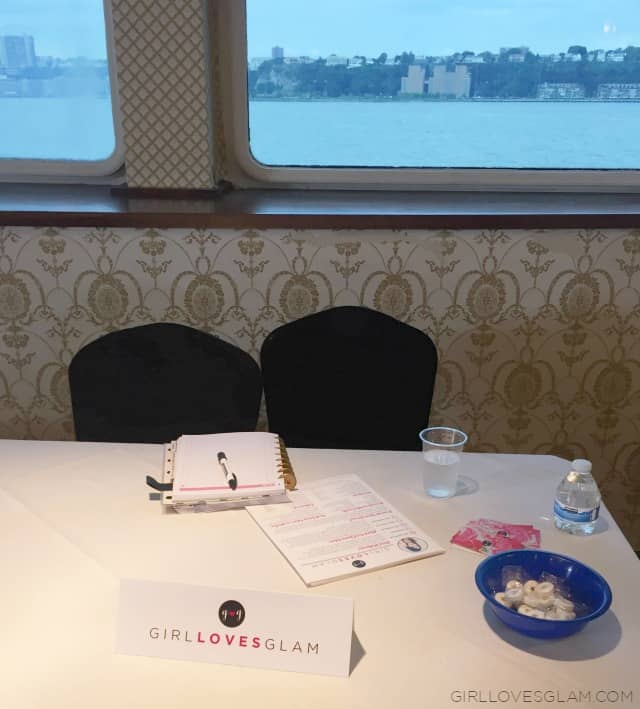 After Speed Pitching, I experienced The Ride. It is unlike any other tourist bus out there! The seats are facing sideways and look out giant windows that take over the entire side of the bus and the ceiling. It includes not only sightseeing, but entertainment as well! I literally had no idea what to expect because I had experienced other tourist buses and knew that The Ride was different. I had no idea just HOW different it would be! They had entertainers all throughout the tour that looked like normal people on the street and would suddently break out into song or dance for us. If you are headed to NYC, I highly recommend The Ride!
The first night was Sweet Suite. It is the ultimate night of play where top toys and games are shown off so that we can know what is going to be hot this holiday season. It was so fun to get a sneak peek at all of the things that I know my four year old will be asking for this Christmas. It is a good thing she has a birthday right after Christmas, because there is no way she could get it all in one holiday! I may have rubbed it in a little that I was checking out awesome toys and meeting all of Harper's favorite characters a bit by sending home pictures of me with Peppa Pig, but Harper was a good sport about it and was genuinely excited for me. I may have even had a little bit of a fan girl moment with Peppa Pig! She has almost become a member of our family this past year.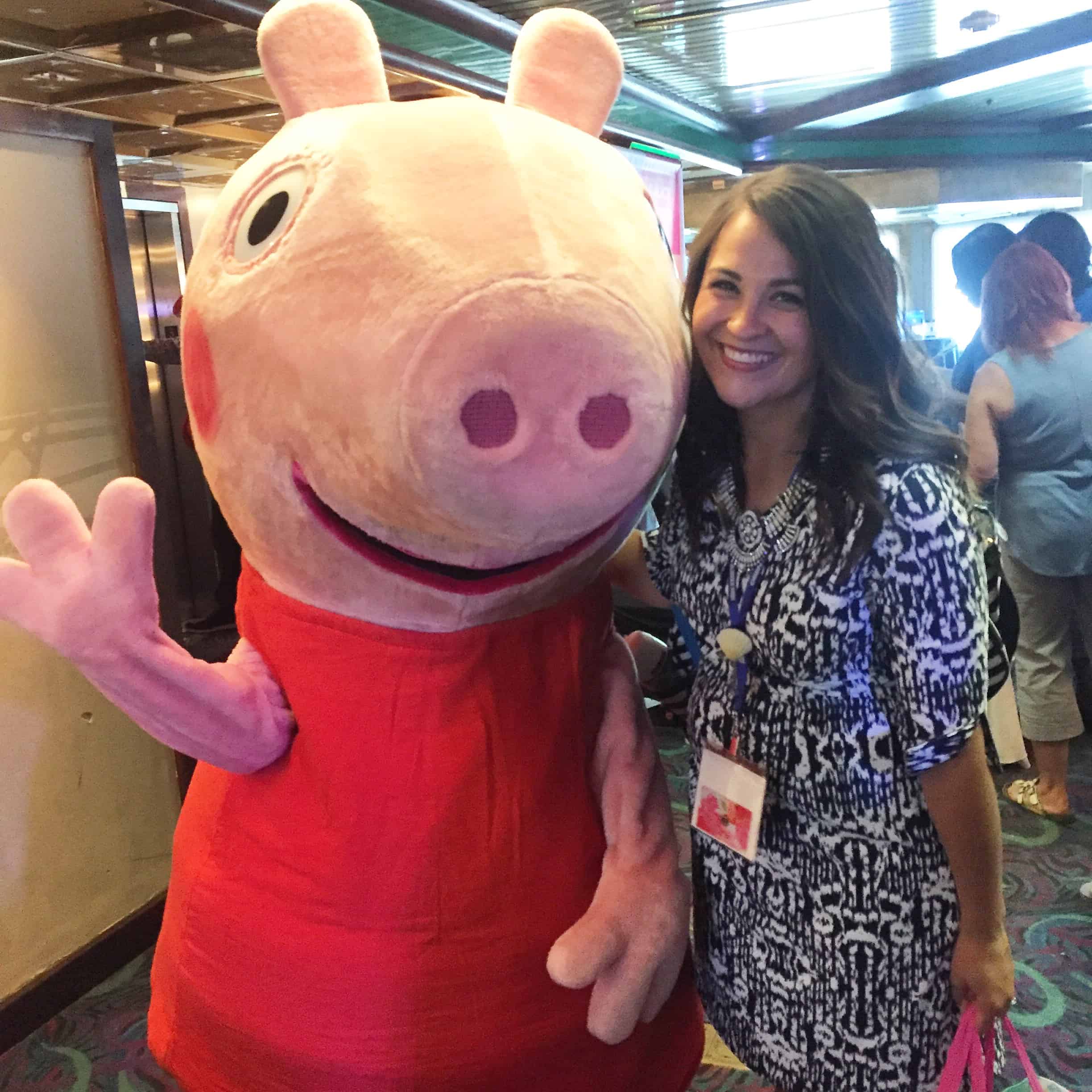 I was so blown away by all of the great toys and games that are available. So many of them are educational and great for the entire family! I can't wait to tell you more about them as I put together some of my holiday gift guides! It was even more fun to experience Sweet Suite with blogger friends who could appreciate fun things for their own children as well.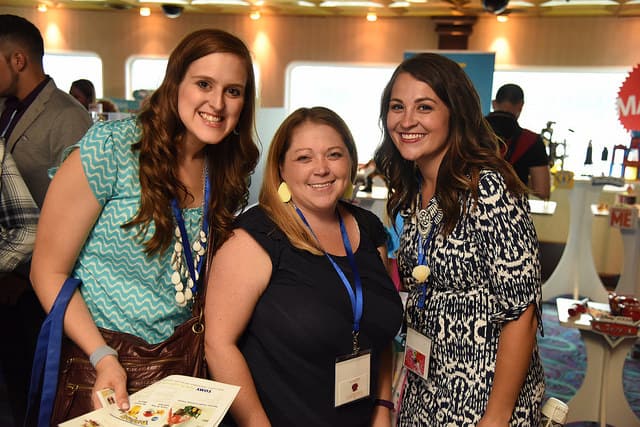 Day two of Blogger Bash was entirely on the beautiful Majesty Yacht. It started early with a Kate and Mim-Mim breakfast. We love that show on Disney Junior and it was really neat to hear the backstory of the show. It was written by a husband and wife team and is based on their daughter named Kate who has a stuffed bunny named Mim-Mim. The story lines and other characters are based on their other children. I just love that that show is such a family effort that they are all involved in. It really made me want to support the show that much more!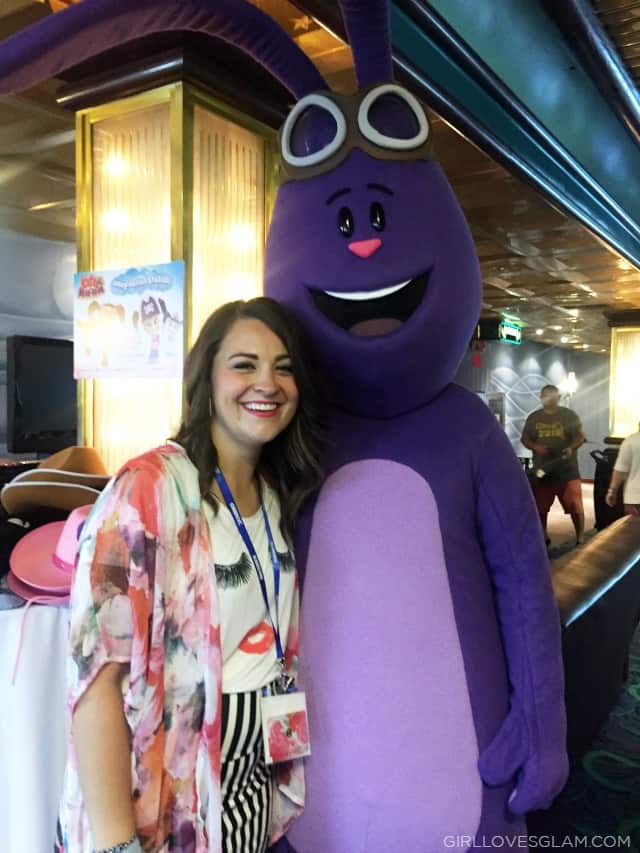 Right after breakfast, I headed to Babypalooza which is an event full of great baby products. I can't believe how many incredible products have been created in the past 4 1/2 years since I was purchasing baby gear last. I was blown away by the amazing car seat, baby carriers, baby food, and beautiful nursery furniture that was featured!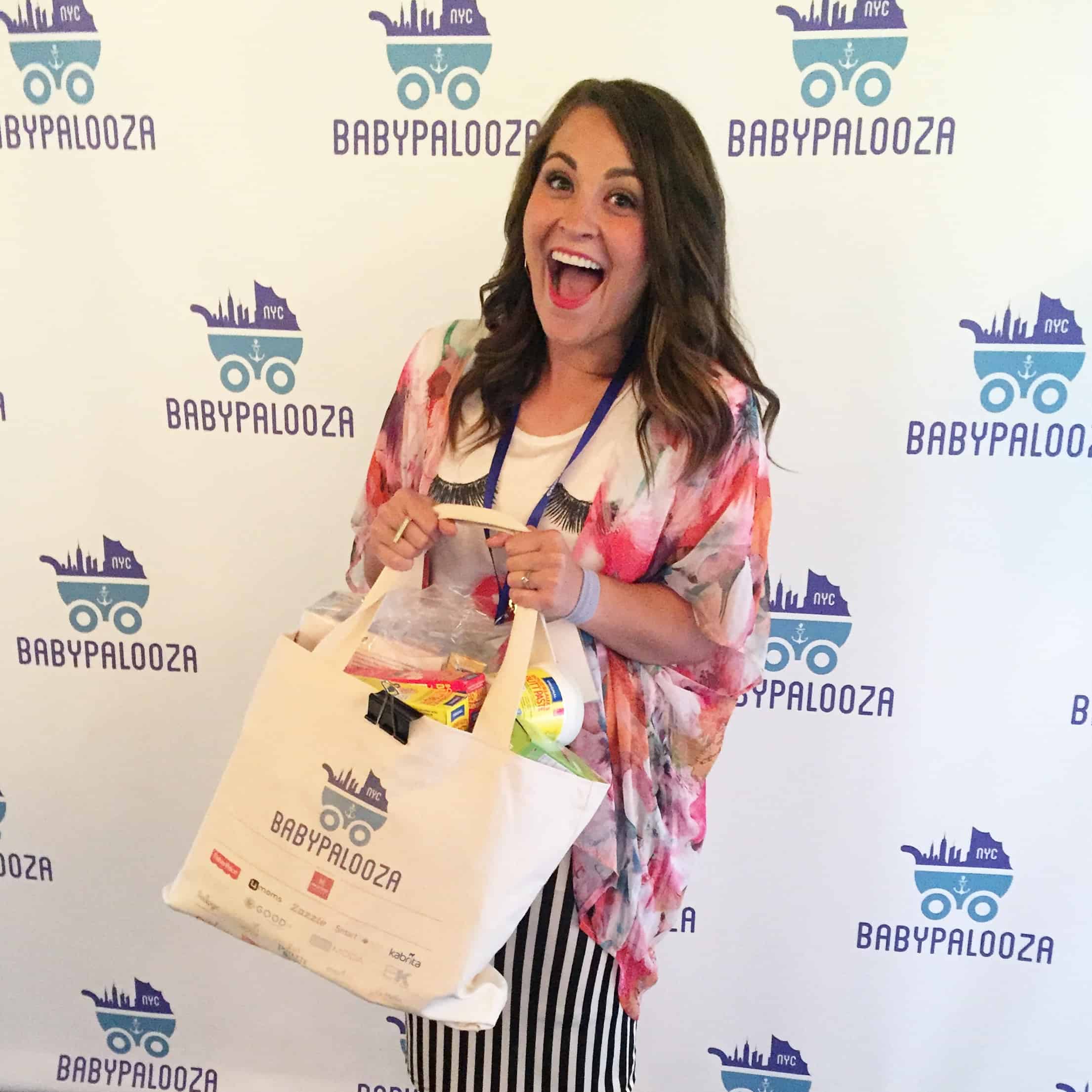 I was incredibly blessed to be one of the winners of the Babypalooza grand prizes! I got to take home a bag full of goodies that I had seen featured at the event and an amazing Mia Moda Enzo Stroller! I was a little worried about trying to figure out how to get the stroller back home, but this stroller can fold down to fit in an overhead storage bin on the airplane. It wasn't a problem at all to get home!
The crib behind me was basically the crib of my dreams. It is the Evolur Baby Windsor. The new Pewter finish is so unbelievably gorgeous in person! It is definitely on my wish list.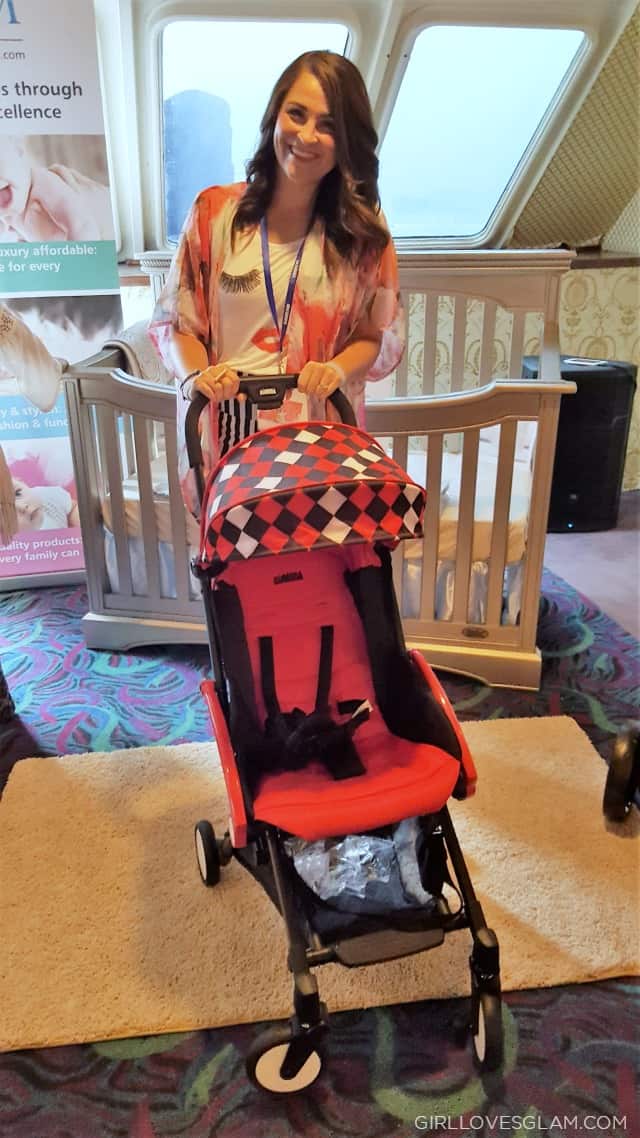 Babypalooza was followed by a keynote lunch sponsored by Peanuts. Some of the voices to the characters featured on the new Peanuts cartoon were there for a cute panel moderated by Ginger Zee. She followed the panel by giving a great keynote message about juggling motherhood with career. It was such an inspirational message to hear!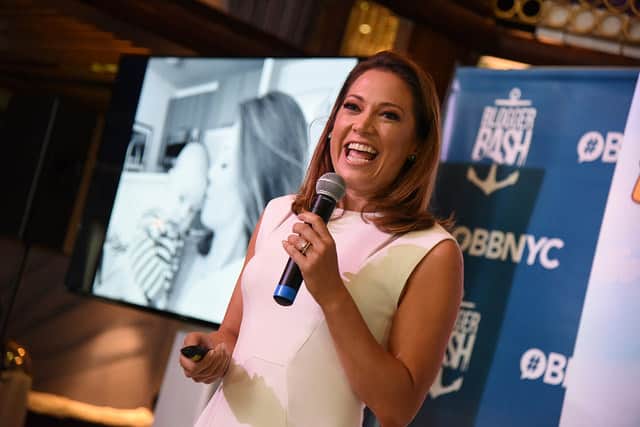 Her keynote was such a great reminder of why I love what I do. I am able to help provide with my family, while spending time with the most important little girl in my life. It reminded me that I needed to set goals and work hard so I could continue to give her the life she deserves, while balancing it enough that she always has her mom in her life too.
The keynote was followed by the big expo! There were so many brands that I was incredibly impressed by and I can't even wait to tell you more about a few of them in the coming months!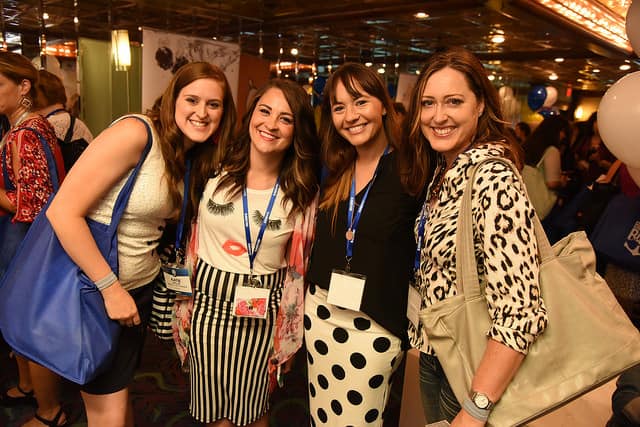 One thing that I really love about Blogger Bash is the emphasis on blogger/brand relationships. There are plenty of opportunities given to really develop friendships with companies that can fit perfectly with each blogger. It is such a unique, special experience to have!
The Expo was followed by a keynote by Snooki and JWoww. I was really curious to see what they would have to say to a room full of bloggers and was honestly a little hesitant about what I was going to hear, but they did a great job at inspiring us to stay true to our individual brands. I think it is so easy to get caught up in trying to be like other people online but it is important to stay true to yourself because there is only one of each of us!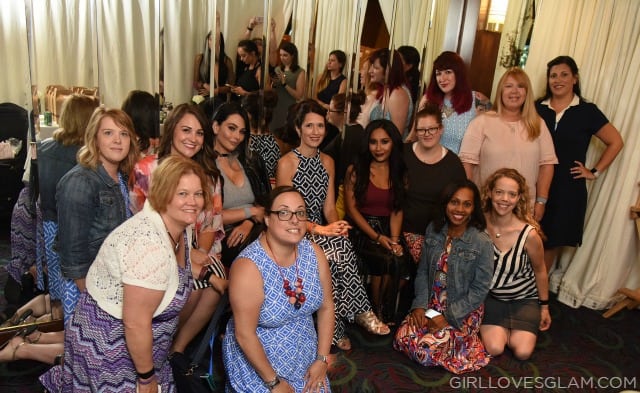 I attended a really fun little event called Shop Ireland that featured really awesome companies that are based in Ireland. I loved seeing the products and talking with all of the people behind the brands with their great Irish accents. They were all so great! I even found one self tanner brand that I will be sharing with all of you really soon. I will tell you already, it has snagged my number one spot for self tanners! Be on the lookout for that post coming your way this Fall!
I am so incredibly grateful, and sincerely humbled to have been able to attend Blogger Bash as an ambassador this year. It was an experience full of learning and great networking opportunities. If you are looking for a conference to attend in the future, my vote is Blogger Bash! It has something for everyone and gives you great networking opportunities with both brands and other bloggers. See ya there next year!