My husband used to be an elementary school teacher. It was always interesting to see what kinds of gifts his students would bring him. A lot of times, he would end up with loads of candy. Candy is nice, but there is only so much candy one person can take before it gets a little old! When it was time to come up with a gift to give my daughter's preschool and dance teachers, I knew I wanted to give them something practical and personal. That's when we came up with this darling handwritten water bottle teacher gift idea!
These water bottles turned out just so sweet with this little 5 year old handwriting and artwork. I know that they will be treasures for her teachers and will be sweet reminders of my daughter each time they use them. I think the best part was just how simple they were to make! Here is what you need to make your own…
(affiliate links included)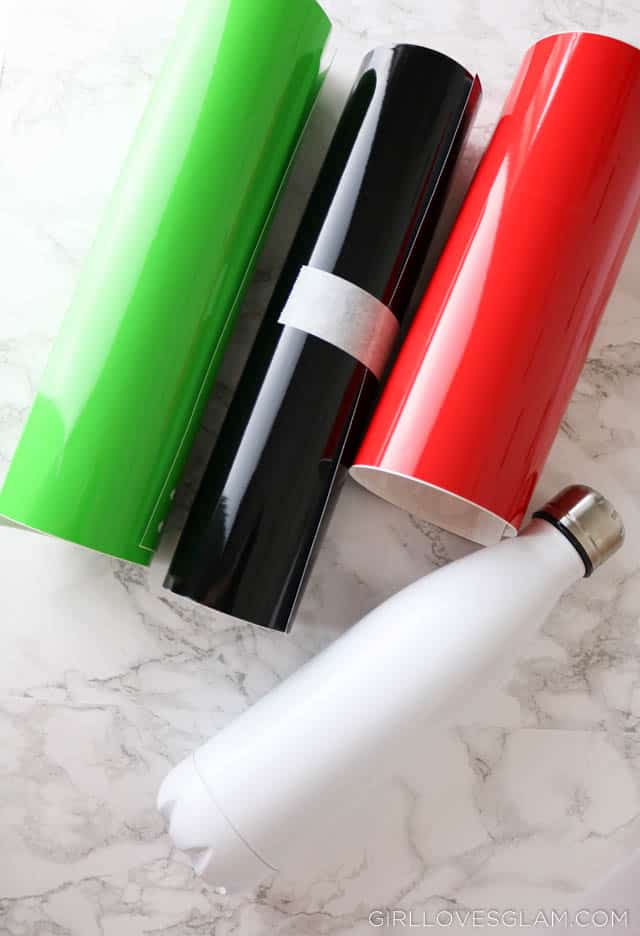 Water bottles (we love these ones because they stay hot or cold for a long time)
Outdoor vinyl from Expressions Vinyl
Marker
Paper
You can watch this video to see how we made these water bottles and scroll down for step by step photo instructions as well!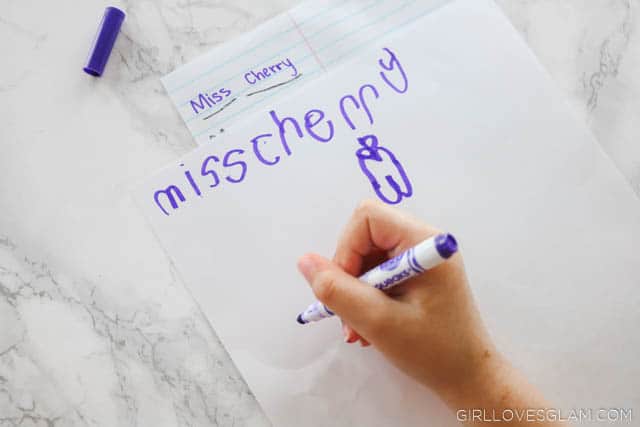 Start by having the child write the teacher's name on a plain piece of paper. You could just have the teacher's name on there, but we wanted a little something extra special so we added a hand drawn apple too.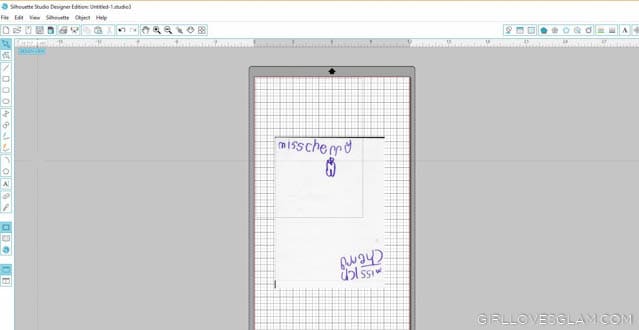 Scan the picture and put it in the Silhouette Studio software.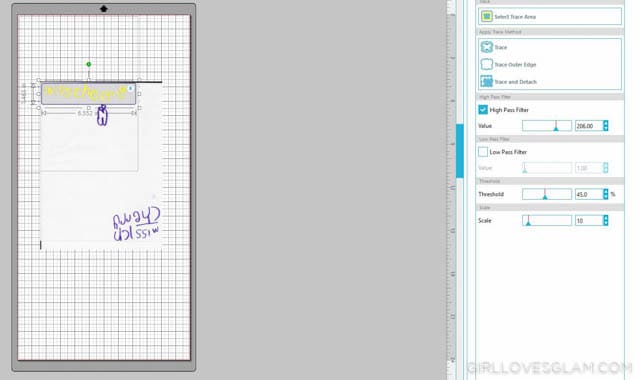 Using the trace feature, trace the words out in the Silhouette Studio. I had to turn the high pass filter up pretty high in order to make the words smooth. You will want to trace each separately, based on what colors of vinyl they will be cut out on.

For the drawing of the apple, I traced the entire thing and then erased the parts of the apple that I didn't want to be red. I just went in and drew in the top of it with the smooth pencil tool. Then I traced the apple again and erased everything except for the stem and drew in the bottom of it so it would be a solid piece to put on top as well.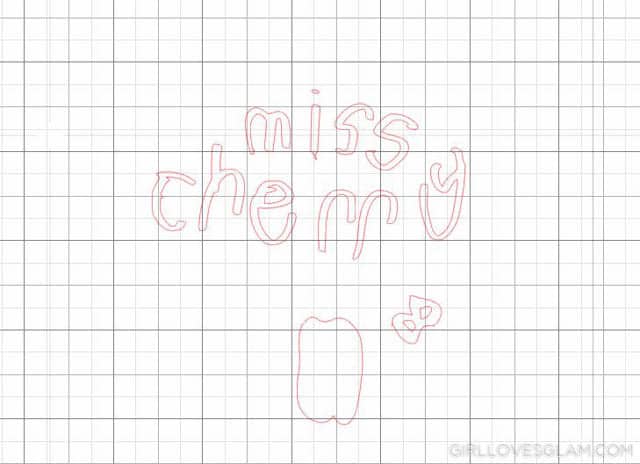 Now you will just make the images the size you want them to be on your bottle and cut them out on their individual vinyl colors.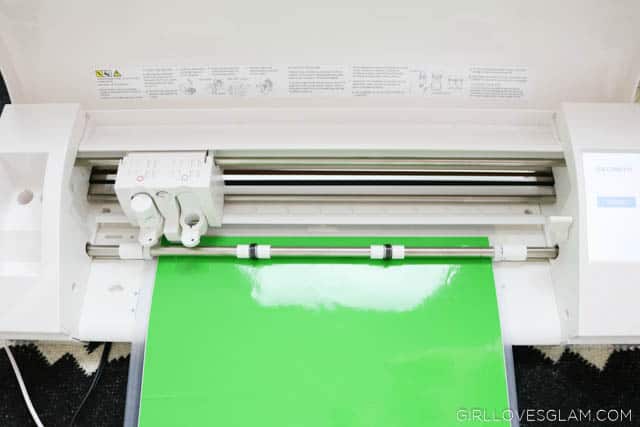 Weed out the excess vinyl and place the transfer tape on the vinyl. Rub the vinyl onto your water bottles and you have yourself a little treasure!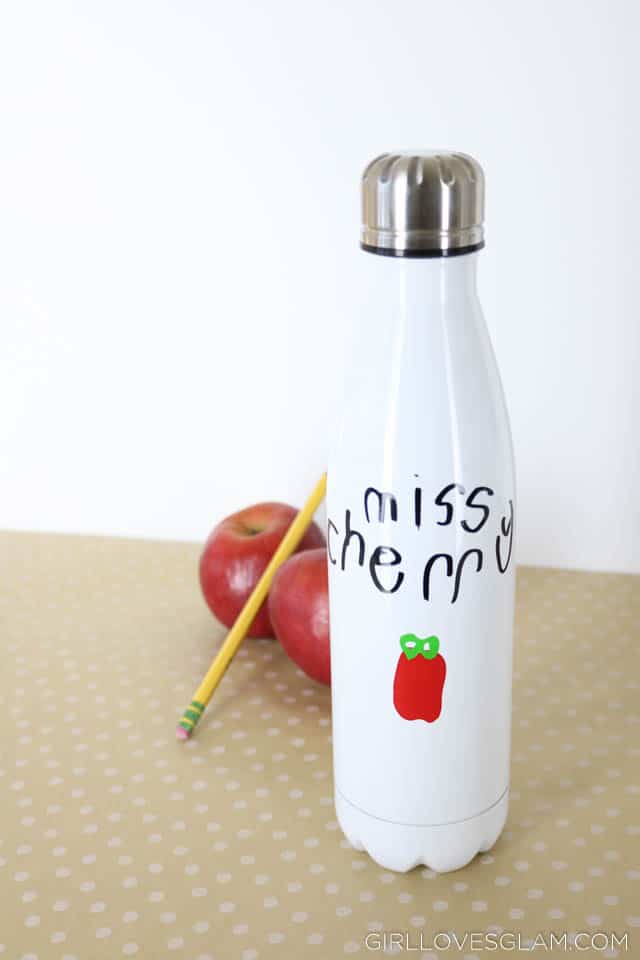 I love how both the preschool teacher and the dance teacher's water bottles turned out! These dance slippers are almost too cute for words.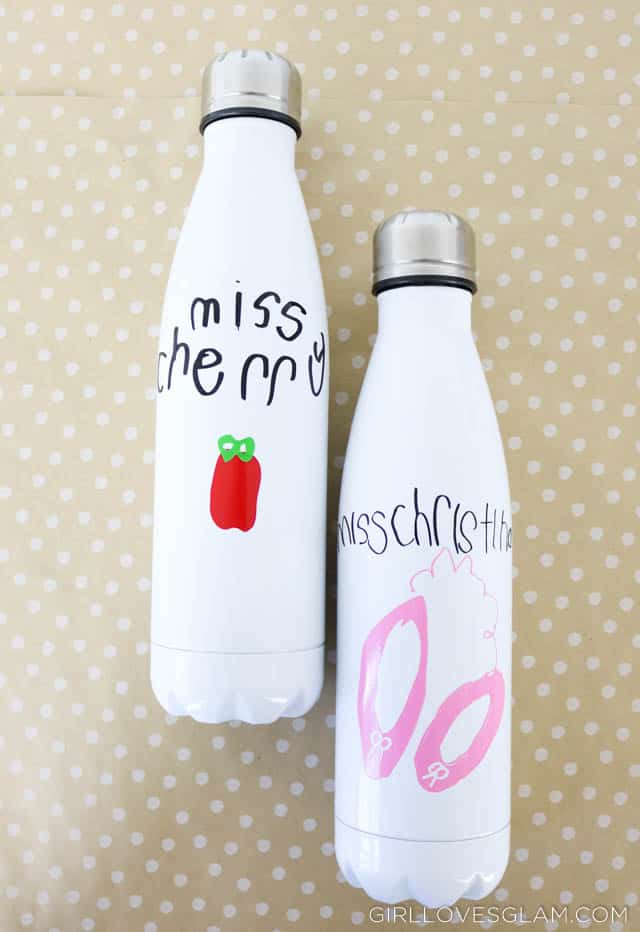 I think these water bottles could be adorable Mother's Day, Father's Day, or grandparent Christmas gifts too! When you have something personalized with a child's handwriting, you really can't go wrong!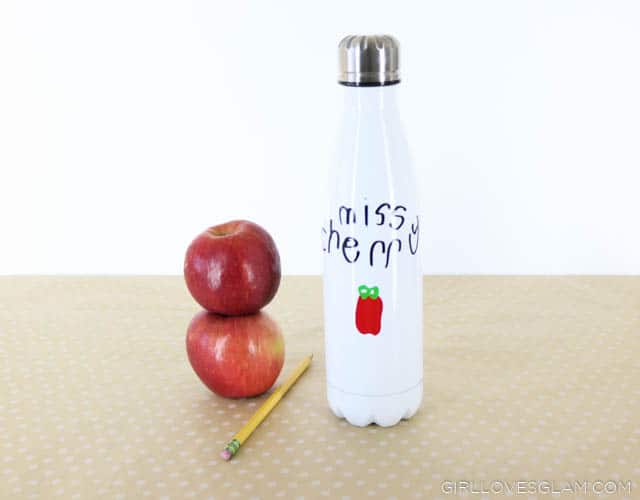 What teachers are you giving gifts to this year?