It is kind of hard to believe that Mother's Day is this weekend! This year is already flying at an impressive speed for me. One major reason for my time flying by has been the addition of Miss Zoey into our family. I am honored to have Hyland's sponsoring this post.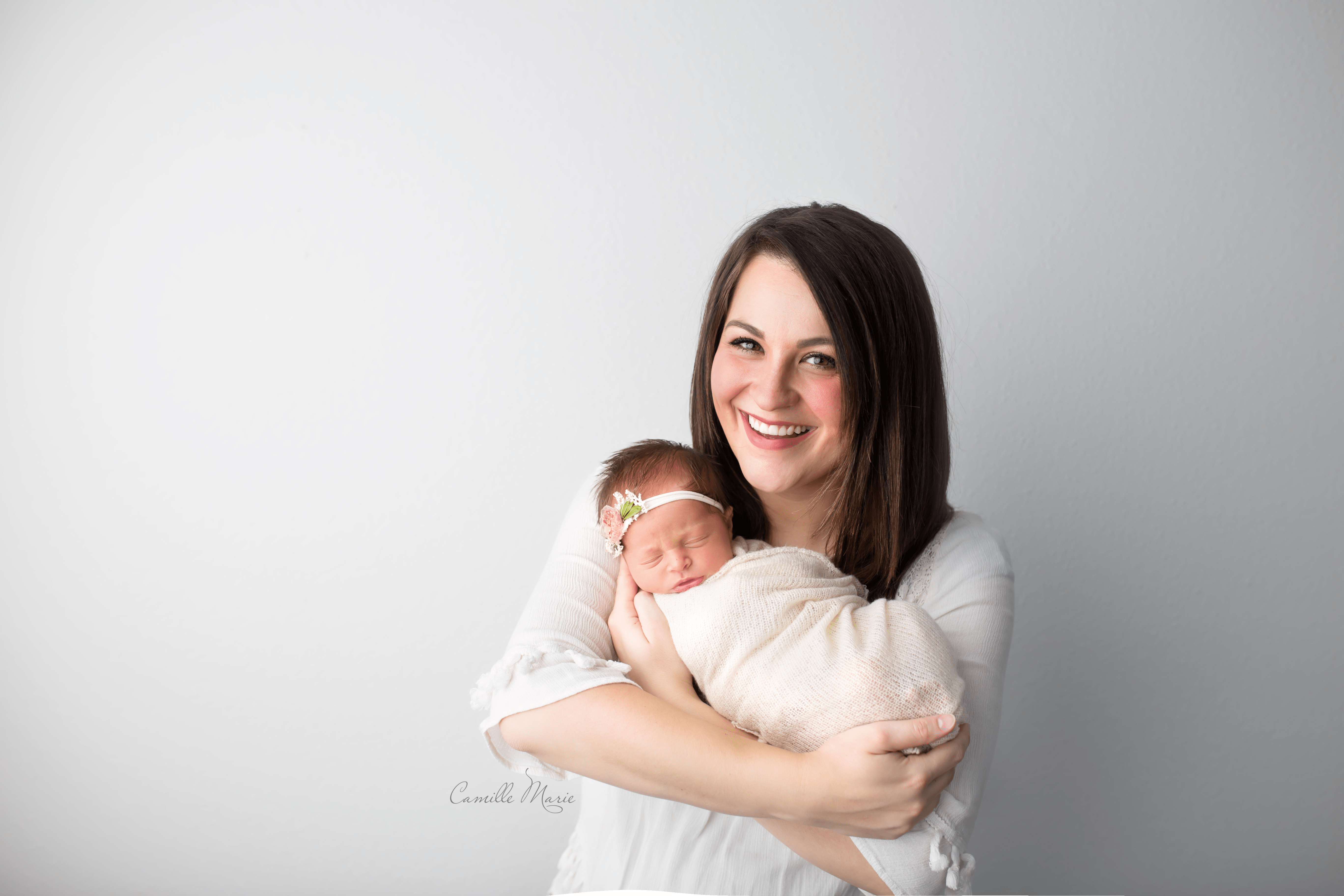 It has been five years since I had a baby, so although I have done this all before, it was all pretty new to me again! Babies are a lot of work, but they bring so much joy into a home. When I would have late nights, early mornings, or just would struggle with the adjustment of having another child in our home, I always knew that I could rely on my mom.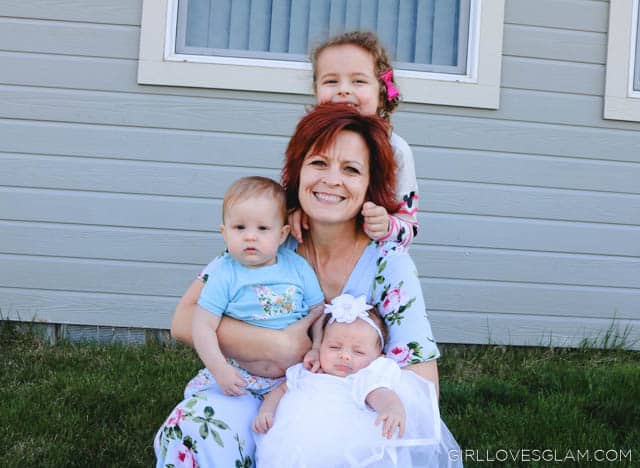 It has been really fun to watch my mom become a grandmother. She loves her three granddaughters so much and is constantly looking for ways to serve them and to show them her love. That is one thing that I would definitely say that my mom is a great example of. She is so selfless and is always willing to serve others. I always knew that I could count on my mom to help me if I needed it and I want my children to feel the same way about me. I don't feel like she was constantly bending over backwards for us, making us lazy though. We had to learn how to work and had to struggle, but mom was always there to help us when we needed it.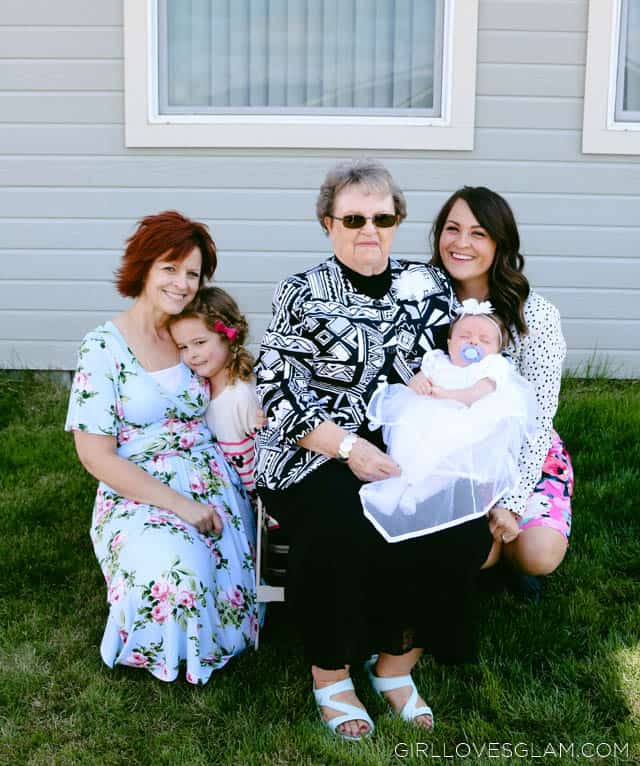 I know that she learned this trait from her parents. My grandma is one of the sweetest ladies on the planet! I know that her example of serving others has been passed on through all of her children.
Because of these women, my other grandmothers, and all of the women I have been honored to know in my life, I have never had to question if I am facing this wild ride called "motherhood" alone.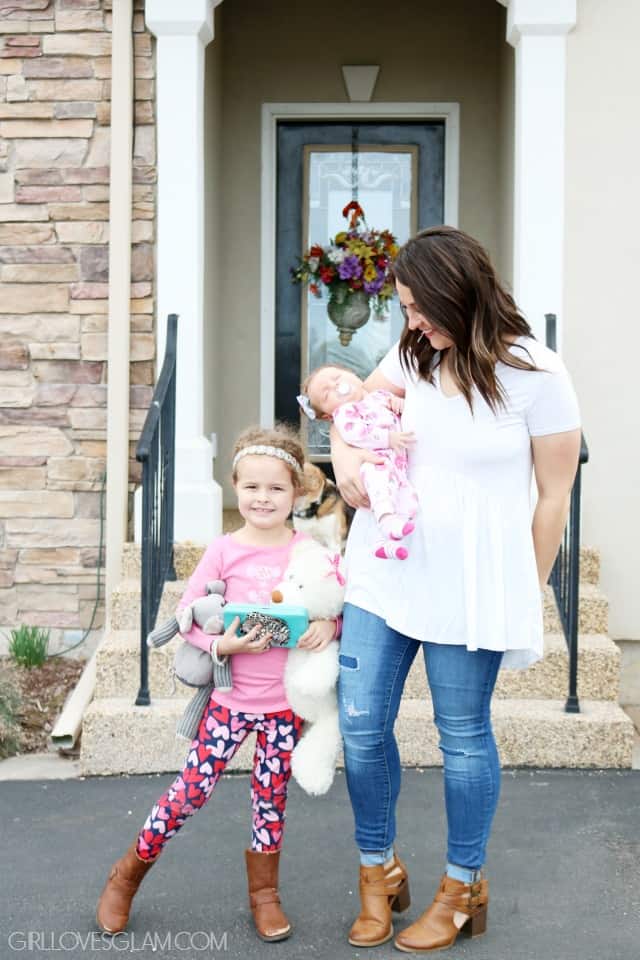 Just as moms pass on their words of wisdom and their examples from generation to generation, Hyland's is a brand that has been trusted by moms from generation to generation. It is what mothers have always shared with pure and proven care for over 100 years. Their natural, safe, and effective health remedies are products that moms know they can count on.
Hyland's goal is to support moms and to provide them not only with gentle, proven products, but to provide a nurturing community. The journey that is motherhood can be overwhelming and exhausting! Hyland's looks to provide mothers with knowledge and comfort of knowing that they are not alone.
Hyland's has created the most beautiful video dedicated to mothers! You may even need a tissue while watching it. It is such a sweet reminder that we are all in this together. When I opened up about my miscarriage last year, I was reminded in a huge way that motherhood should be about creating a community with other mothers. I was so touched by the support I received from so many women who had experienced that same heartbreak. It has also been incredible to see the amount of support that has been shown as we have welcomed Zoey into our family. It was like all of those women who had supported me through my miscarriage were celebrating her birth with me!
Please take a minute out of your day to watch this Hyland's motherhood video. You will not regret it! It will probably even inspire you to go serve another mom today.
This is a sponsored post written by me on behalf of Hyland's.