Halloween has always been one of my very favorite holidays! I absolutely love to deck out my house in Halloween decor and dress up as a family!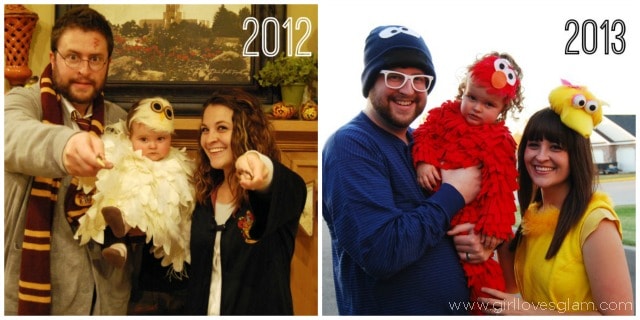 Ooh! Can you even wait to see what we are dressing up as this year? Any guesses?
When I decorate for Halloween, I try to make it unique. I am not a fan of scary Halloween decorations, nor am I a fan of super cutesy decorations either. I like to give my DIY Halloween decor a little funk and a little taste of modern. That is exactly what I had in mind when I created this geometric pumpkin art! I created it for the JoAnn Fall Look Book and I am excited to share the tutorial with you today!
I love the contrasting colors and the modern feel the shapes and the leather give it while the lace makes it feel a little Gothic. The perfect combination for me!
You will need…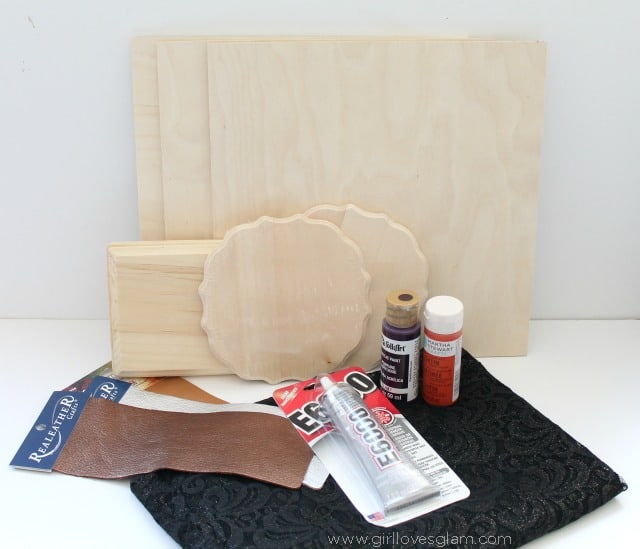 I found everything for these at JoAnn's!
3 square pieces of wood
3 pieces of wood cut into different shapes
3 different colors of leather
Lace (enough to wrap around your big square pieces of wood)
E6000 glue
Purple and orange paint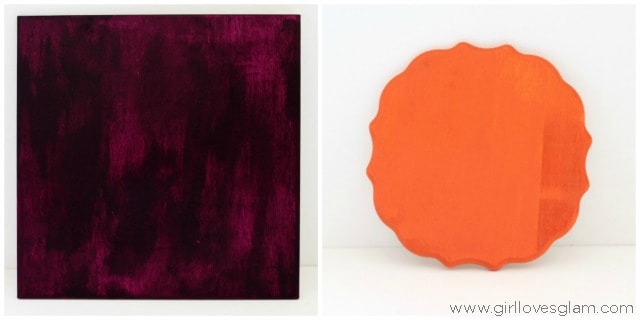 First, paint your big square pieces purple and your smaller geometric pieces orange. The purple paint job doesn't need to be perfect at all because you will be covering it up with lace and won't be able to see most of it.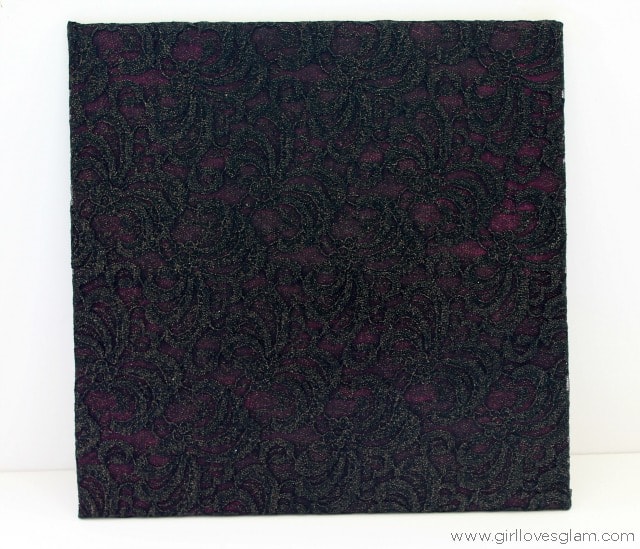 Cut your lace to fit each square and wrap the edges around it. Glue the edges down with your E6000 and let them dry.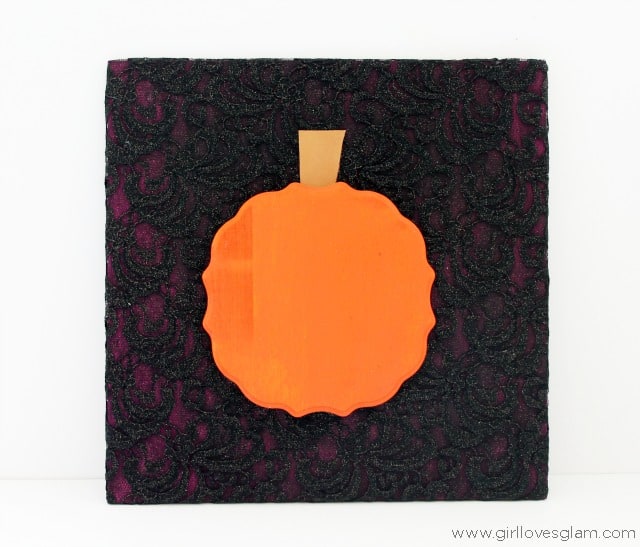 Cut out shapes for the stems out of the leather and glue them to the backs of the orange shapes to create your pumpkins. Glue the pumpkins onto the lace covered square and let them dry. I suggest putting something heavy on top of them so that they can adhere very well.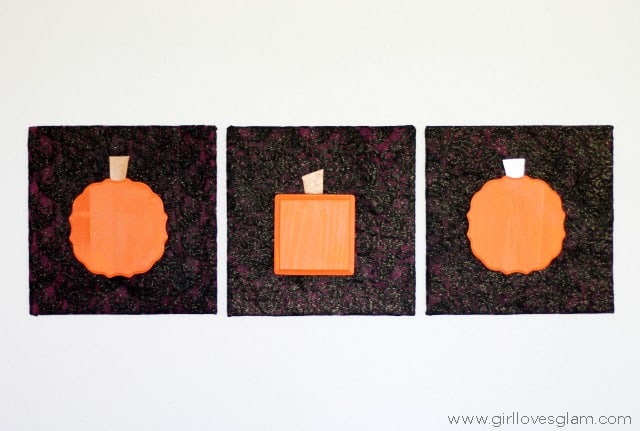 Now hang them up however you please! I chose to hang them up with Command Strips because they are so easy to take off of the wall since this is a temporary decoration for my house. Aren't they just perfect though?
Be sure to check out these other fun Halloween projects too!