This shop has been compensated by ACUVUE® Brand Contact Lenses and Collective Bias, Inc. All opinions are mine alone. #TreatYourEyes2 #TreatYourEyes #CollectiveBias
I love making my makeup a little more moody as the seasons change. After a summer full of light and airy makeup, I am ready to bring on the rich colors of Fall. This glam Fall makeup look can easily be worn as an everyday look if it is paired with a little less dramatic lip color and looks fantastic for a night out with an even more dramatic lip color! I love how regal it feels, without being over the top and difficult to recreate.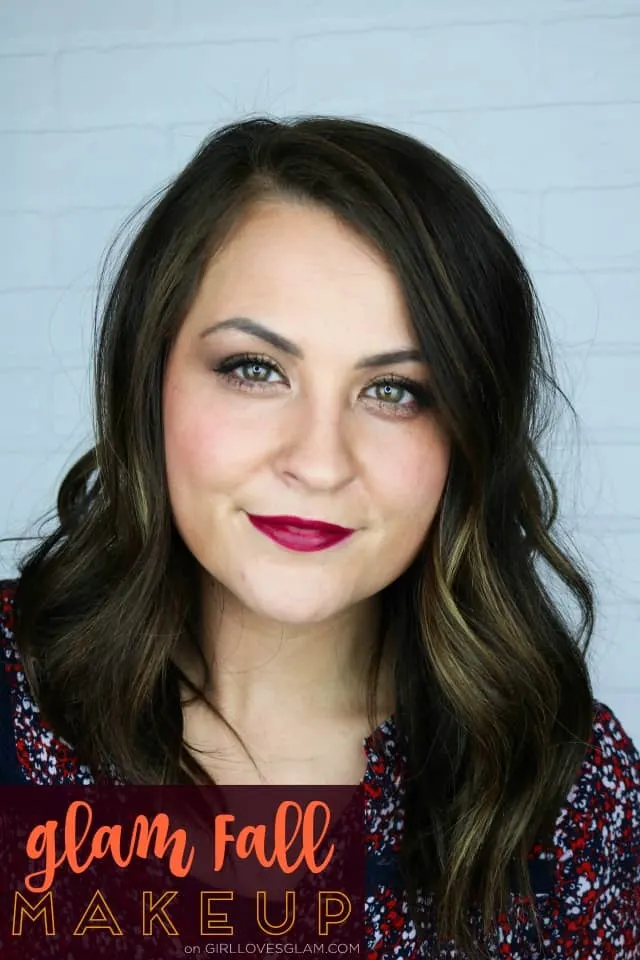 When I do my makeup like this and really try to focus on my eye makeup, it is important that I wear contacts. I have experienced doing my makeup in the past, only to have to wear my glasses and it just kind of takes away the effect! I find my ACUVUE® Brand Contact Lenses just as important in my beauty routine as my actual beauty products. I have absolutely loved these ACUVUE® VITA® Brand Contact lenses that were so highly recommended to me during my Target Optical® visit.
To create this eye makeup look, I used one eyeshadow palette with many neutral options. I love having a palette like this because I can find every color I need in one place. I also used a liquid eyeliner pen and volumizing mascara.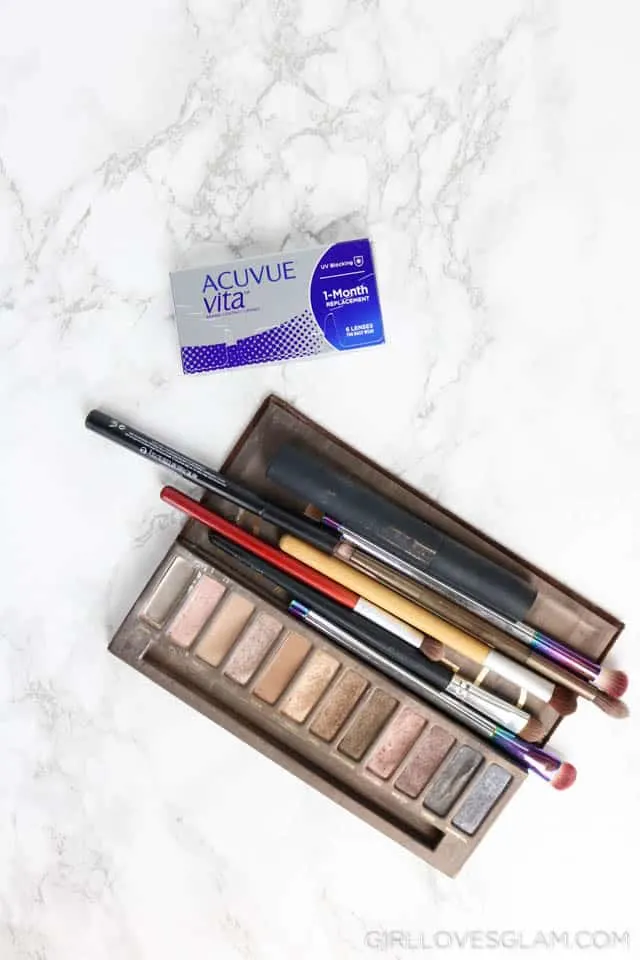 First, put your face makeup on. I used my concealer and put my foundation over that. Then I highlighted and contoured to bring out my cheekbones a little more. I finished with some blush and bronzer to help add more natural dimension to my face.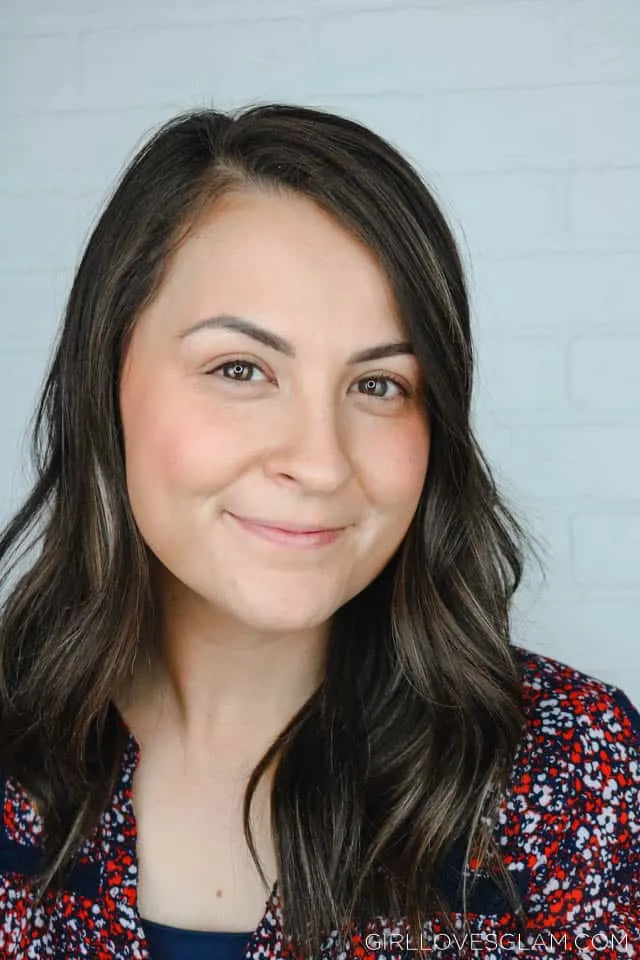 To start the eye makeup, use a matte mid tone color that is close to the color of your eyelids. I like to go just a little darker than my eyelids. Brush this color onto your eyelid from the crease down.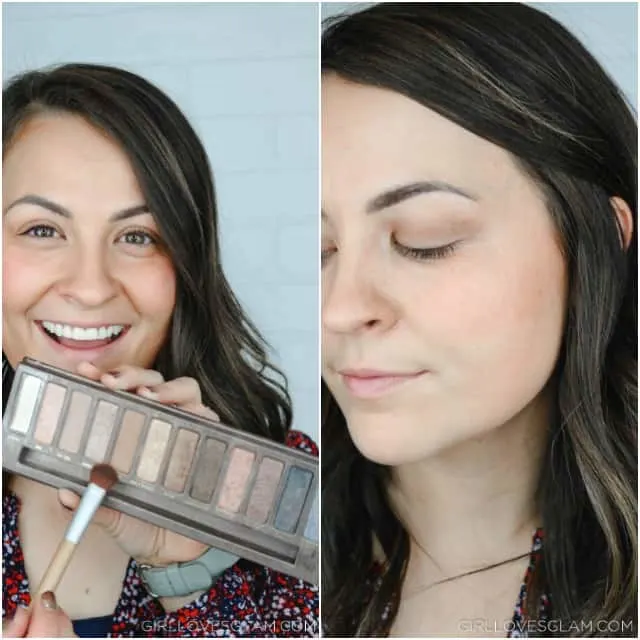 Follow that color with a relatively dark color. I like to go with a color that is a purple-brown. This color can have a little shimmer to it, but you don't want it to have a lot of glitter. Brush this color onto the lid from the center to the outside corner.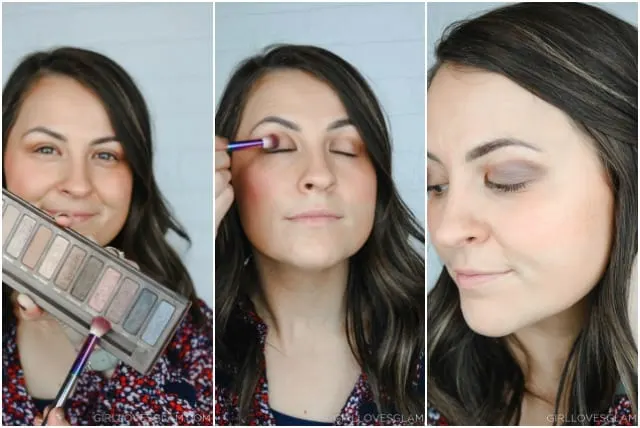 Next, brush a very dark brown color into the far corner. Brush in the crease and just the very edge of the eyelids.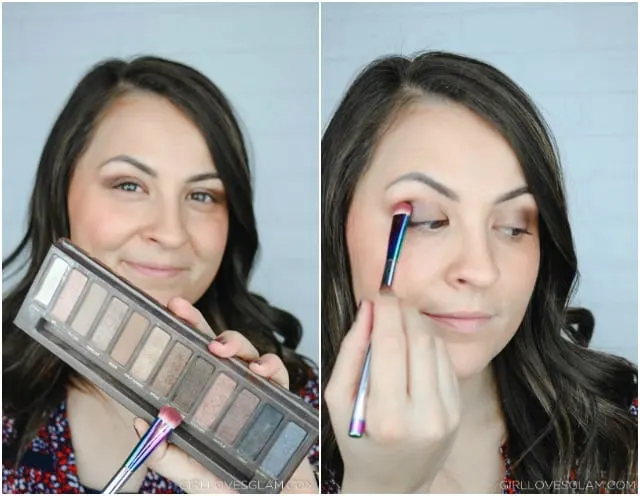 Find a golden color, preferably one with some shimmer or glitter, and brush from the inside corner into the dark color in the middle. Make sure to overlap these colors. This will help blend them together. You can even bring this color onto the inside corner of your eye that goes onto your bottom lash line to add even more drama.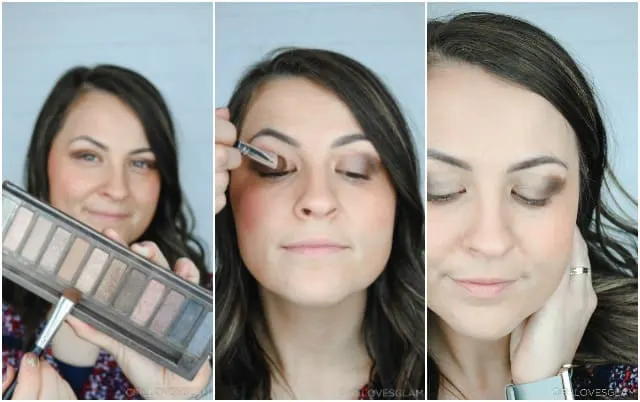 Use a light, matte color to brush onto your lids above the crease and along the outside to blend the dark colors in with the rest of your lids.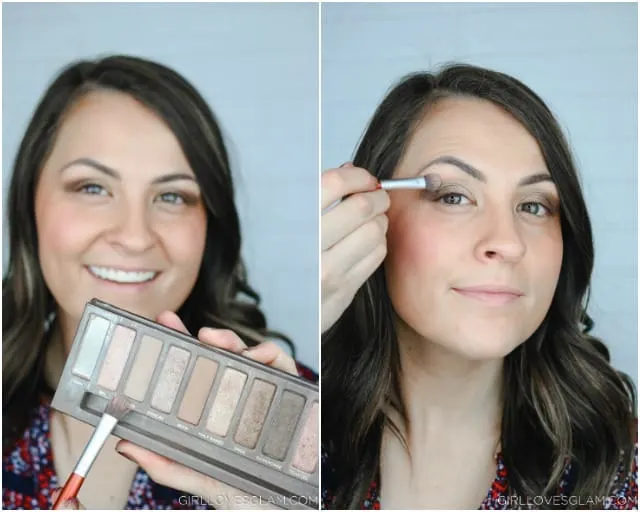 Brush a medium shimmery color onto the bottom lash line. You can use a light color, but I like to use a more medium color to add a little more of a smokey eye effect.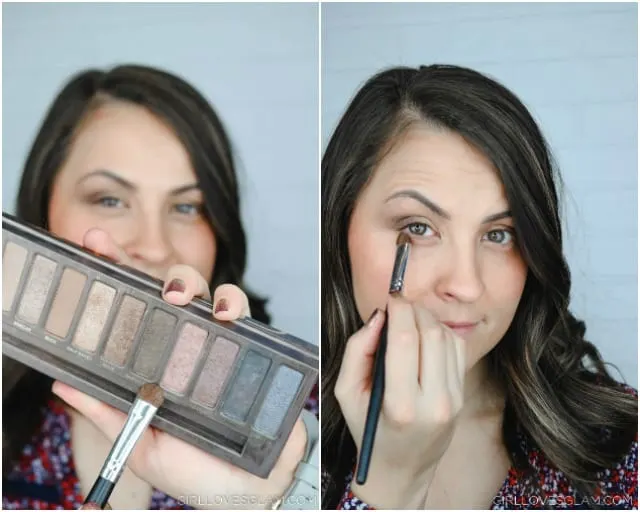 Line the upper lids with a thin line of eyeliner and go past the lash line slightly. Follow with a healthy dose of volumizing mascara to really bring the entire look to life.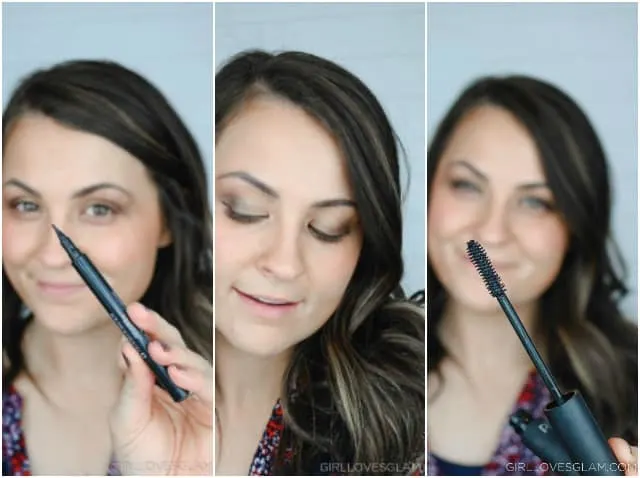 Finish off the look with lip color of your choice. Choose a natural color for an everyday look or a more bold color for a nighttime look.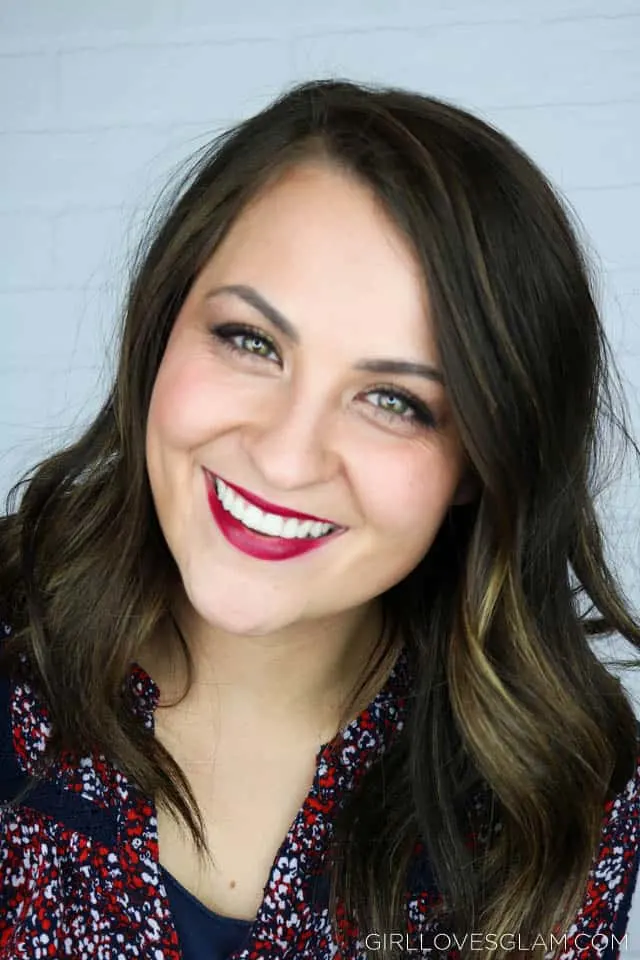 Now you can understand why I said that my ACUVUE® Brand Contact Lenses were such an important part of my beauty routine! If I had to wear glasses over this eye makeup, it just wouldn't have the same dramatic effect that this look has without glasses. I haven't had any problems with my ACUVUE® Brand Contact Lenses drying out while applying makeup. I can't say enough good things about these contacts. I forget I am even wearing them because they are just so comfortable in my eyes.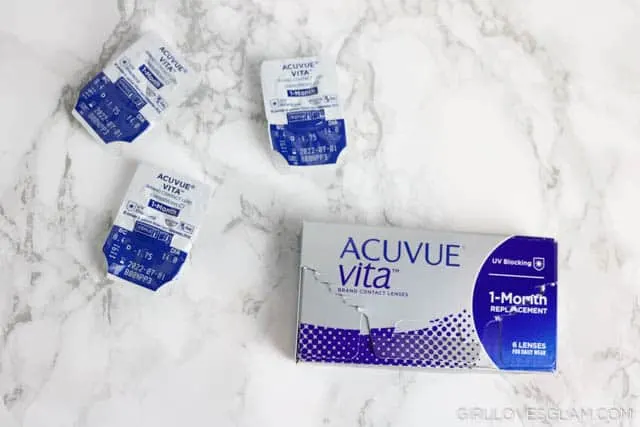 Do you enjoy switching up your makeup routine with the changing seasons?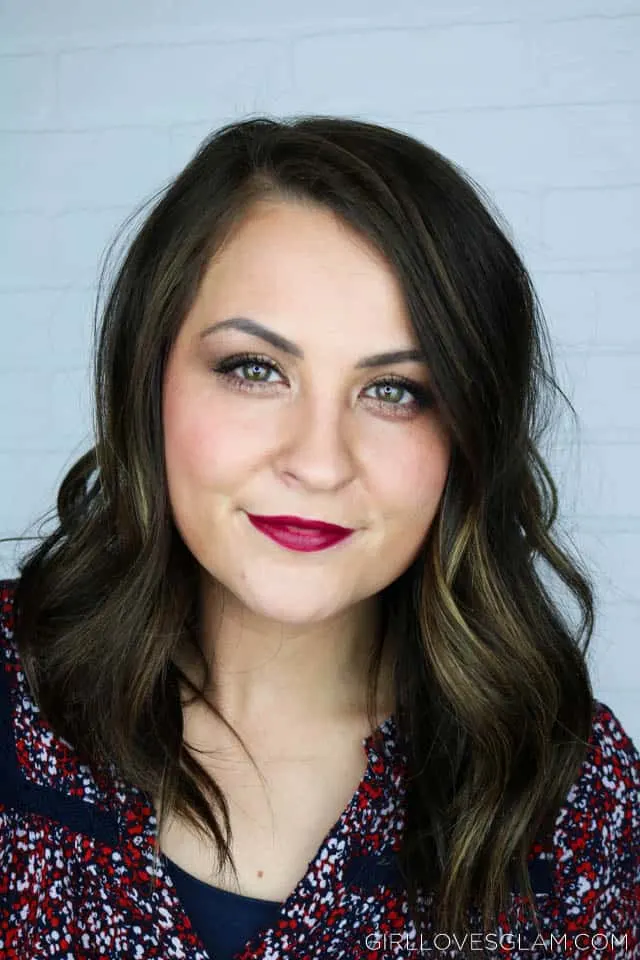 Important Safety Information: Available by prescription only for vision correction. Ask your doctor if ACUVUE® Brand— is right for you. Although rare, serious eye problems can develop while wearing contact lenses. Talk to your eye doctor about proper wear and care. Ask your doctor for important use and safety information, or see acuvue. com.