I absolutely love making my own Christmas decor. Mostly because I have a hard time finding Christmas decor that I absolutely love in the store! One way that I always enjoy making decor is with vinyl. I heard a quote that I sort of liked, but it was a little too cheesy for my taste, so I changed it a bit. My saying is, "Laugh, Play, Jingle all the Way". I love how this fun Christmas tree turned out with this little phrase on it. I have plans of making shirts for my girls with this same phrase on it!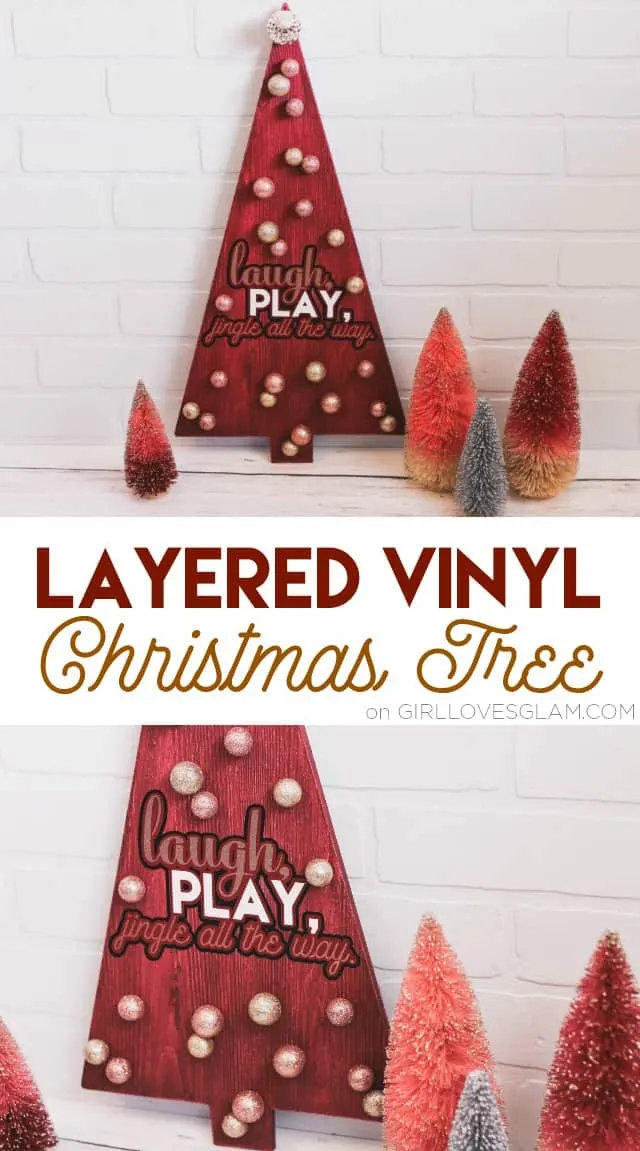 I knew I wanted to have a lot of rose gold elements in my Christmas decor this year, so I was so excited to see all of the new rose gold vinyl options that Expressions Vinyl has now! To make this, I used…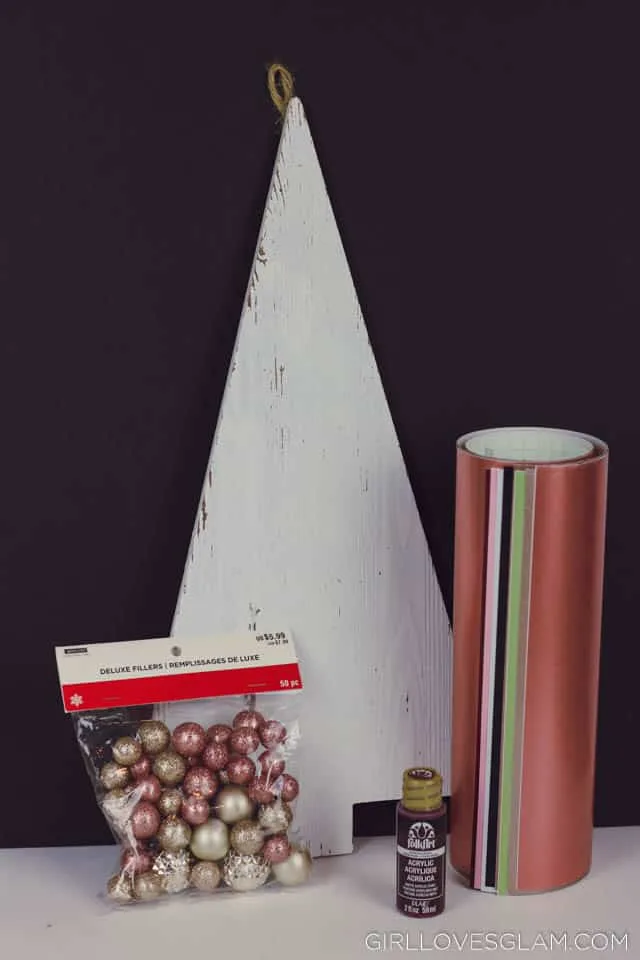 -Wood tree from Michael's
-Decorative styrofoam balls from Michael's
-Burgundy paint
–Transfer Tape from Expressions Vinyl
-Silhouette Cameo
–Adhesive vinyl from Expressions Vinyl. I wasn't sure what colors I would end up using, so I ordered a few. The colors I ended up using are White, Black, Burgundy, Rosy Gold, and Rosy Polished Metal.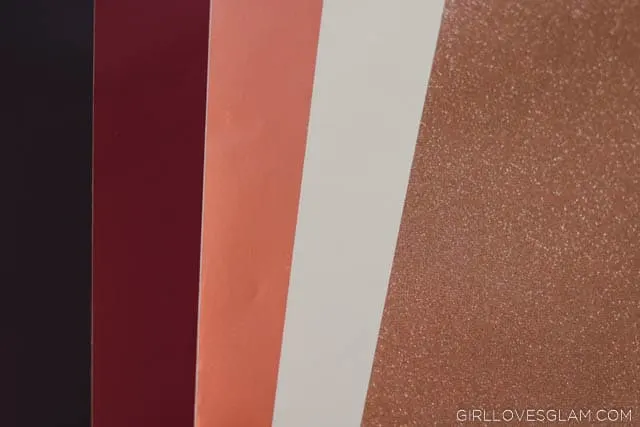 Start by painting the wood tree the color you want it to be. Let it dry completely while you work on your vinyl. For your saying, you can just save this image and use it in your Silhouette Studio software.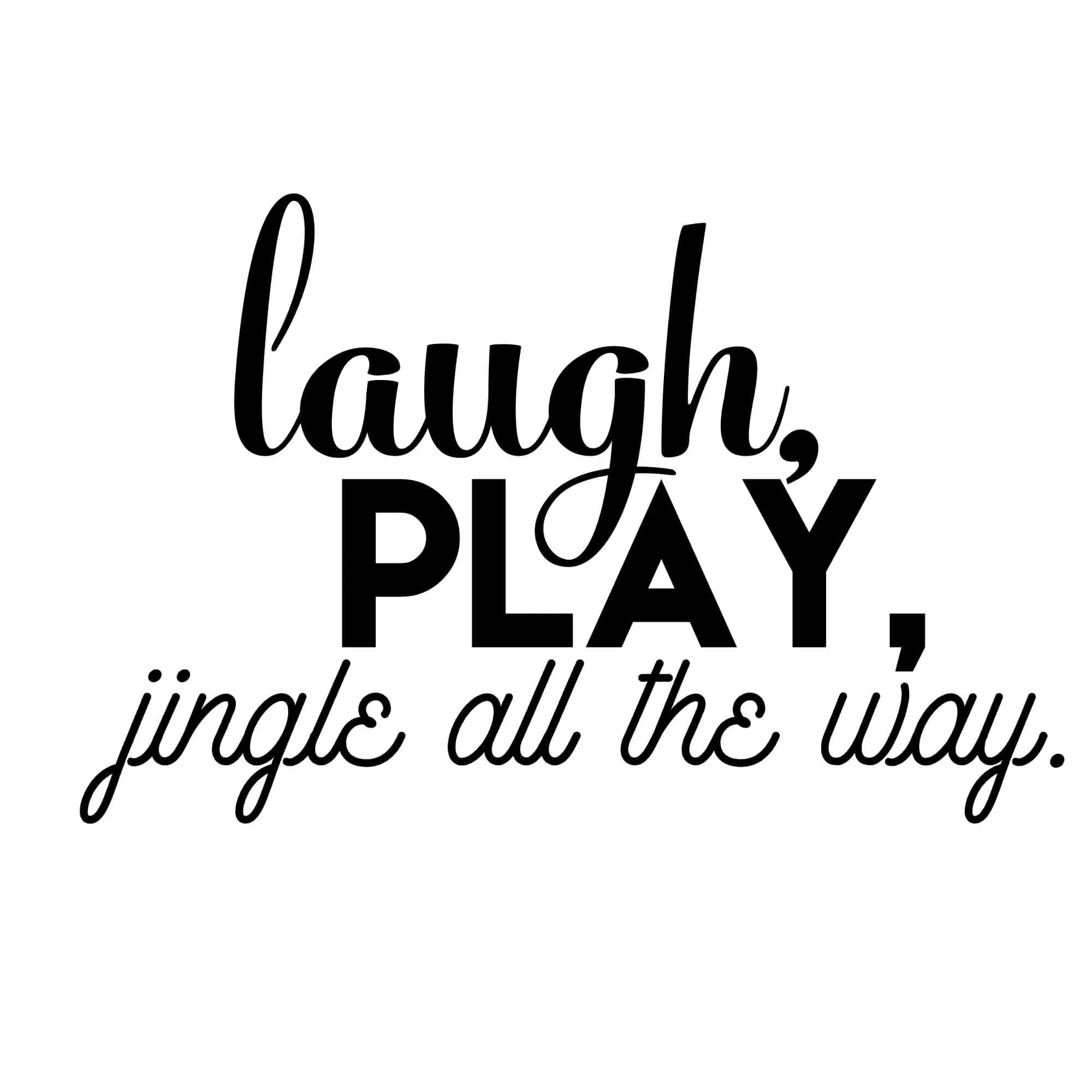 When you are in the Silhouette Studio, just trace this image. You will be able to break them apart into the individual words so that you can cut out the vinyl as needed.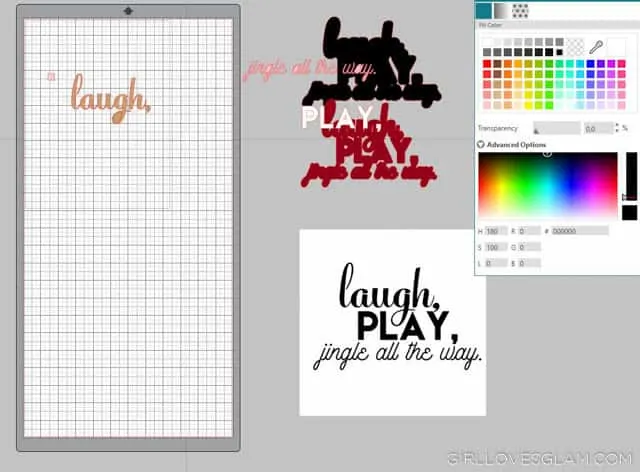 Instead of explaining the steps for layering vinyl, I want you to head over to my friend Kim's post. She has a really helpful video to show you exactly how I did it! It is so easy!
After you have cut out all of your vinyl, you can begin actually layering the vinyl. It is so easy with the trick from A Girl and A Glue Gun!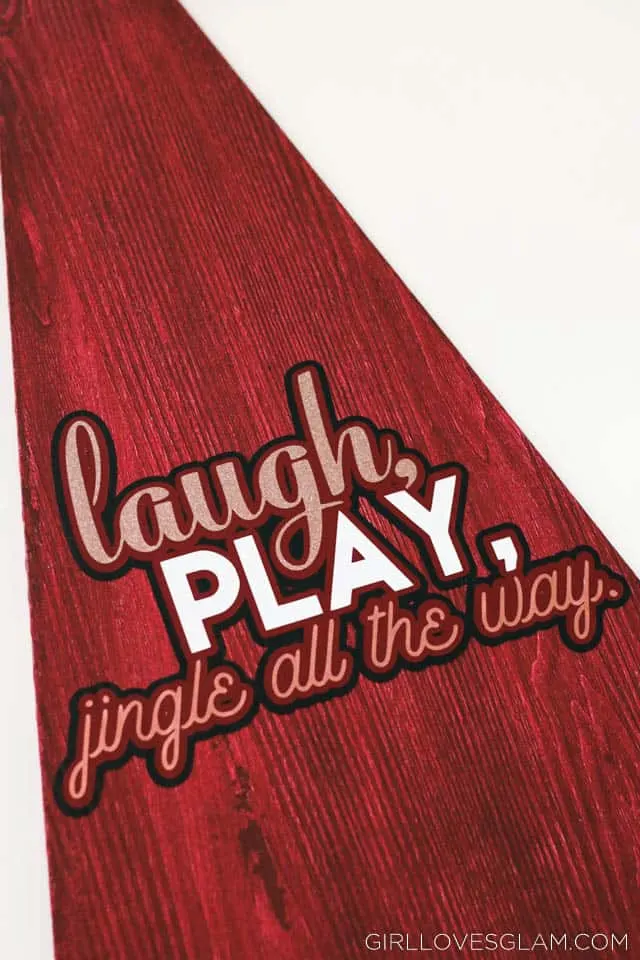 You could totally leave your tree just this way, but I wanted mine to have a little sparkle. Just glue your styrofoam balls to your tree. I actually used E6000 glue, but you could use hot glue as well.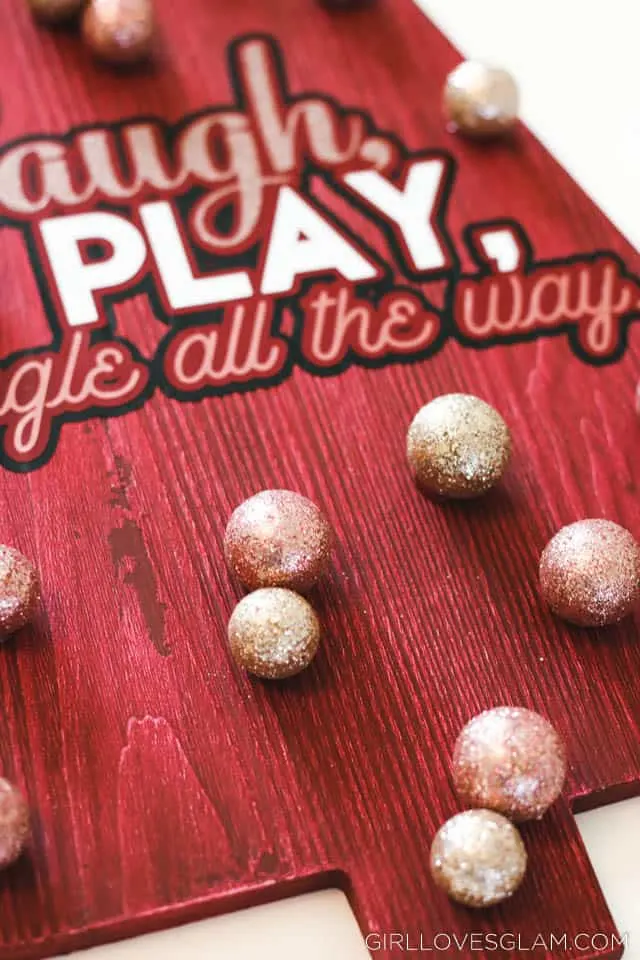 I just love how it all came together!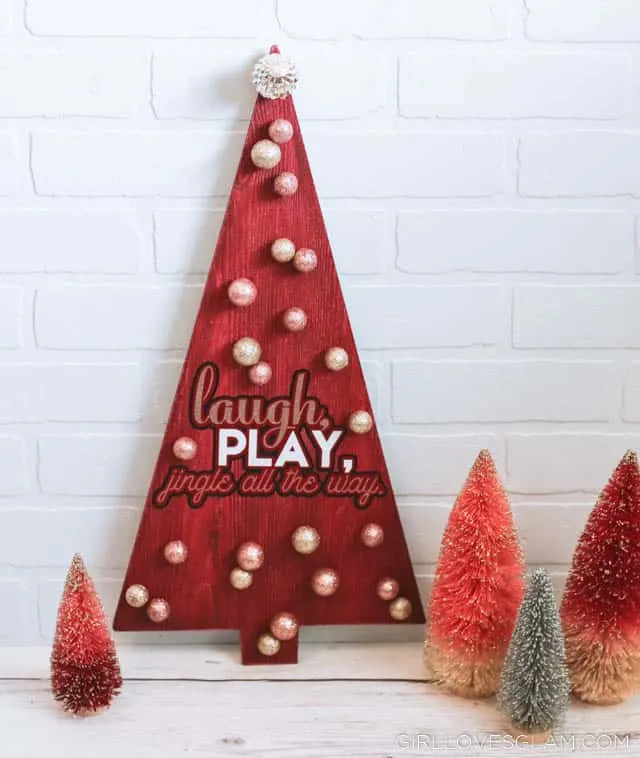 Do you buy or DIY most of your Christmas decor?