This post contains affiliate links.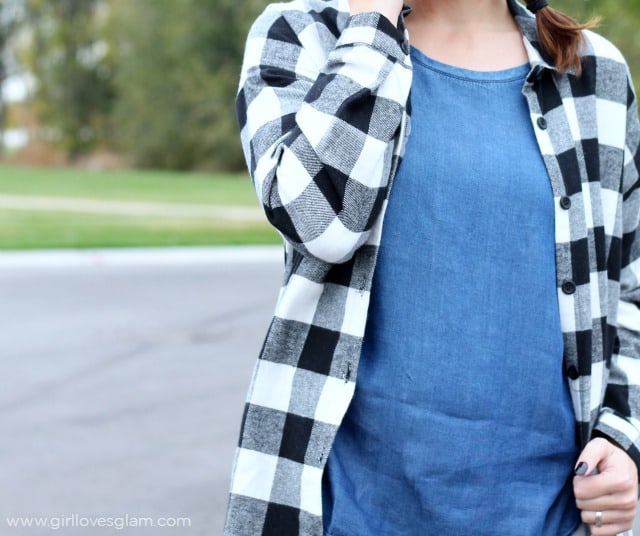 One of my favorite things about Fall is just how soft all of the fabrics seem to be. Flannel is seriously one of the greatest things to ever happen to me. It is a good thing it is totally in style right now. Any excuse to look fashionably acceptable AND be insanely comfortable is okay in my book.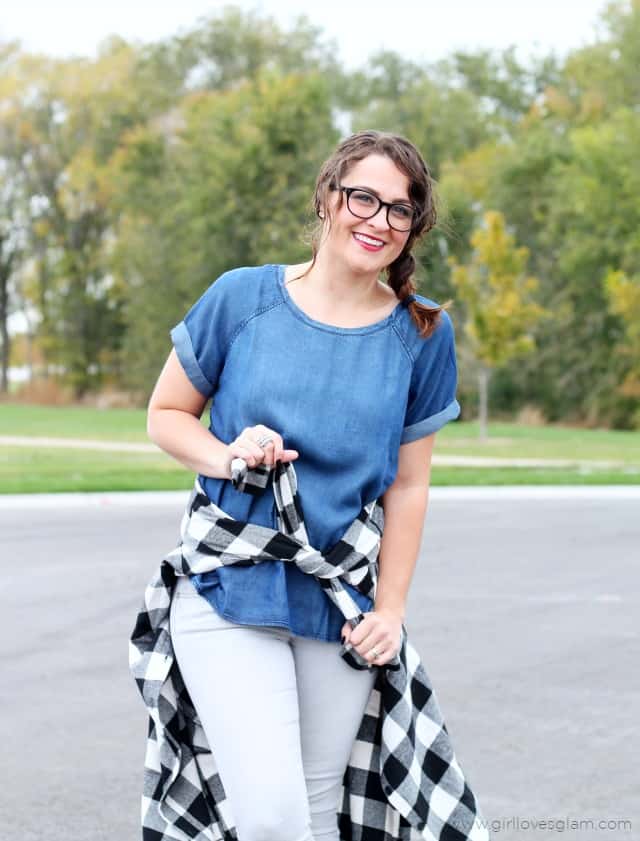 I realized recently that I turn into a serious online shopper after 10 pm. I love the sound of a silent house after a long day and it seems to turn some sort of switch on in my head and I just love checking out online stores! I don't buy something everyday or anything, but sometimes it can be therapeutic to just look and get inspiration for styling outfits or future DIY projects. A few of my recent online finds all seemed to work together in what has quickly become a favorite Fall outfit of mine.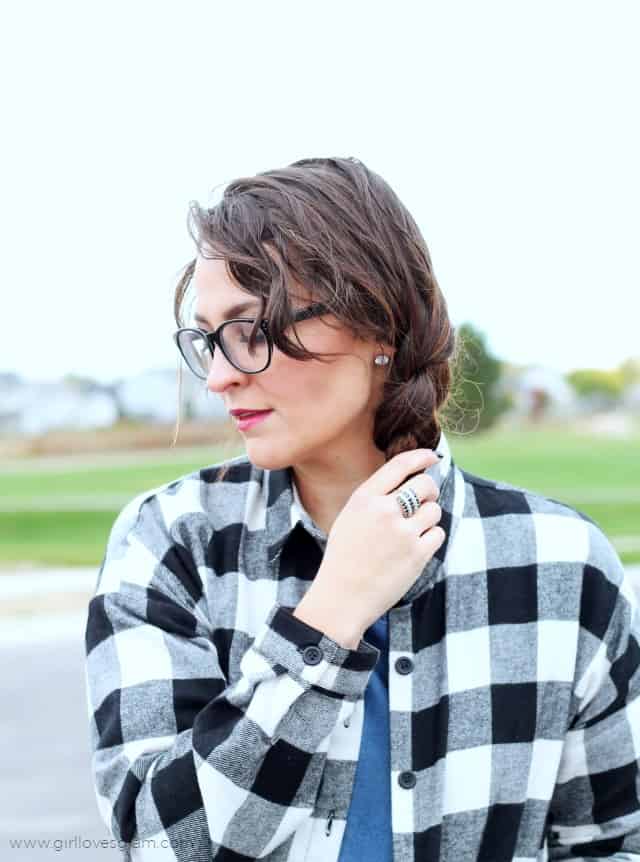 This flannel plaid shirt is long enough to be able to rock with leggings and it looks great with jeans. I found it and this crazy soft chambray top on Forever 21's website. I think I have spent so much of my life being far away from a Forever 21 store that I forget that they actually exist. I LOVE shopping on their website.
I found this ring and these earrings from Teeda, an online store FULL of really awesome jewelry for insanely inexpensive prices. I love the contrast of the sparkle against the tomboy flannel top. I am all about mixing those hard and soft textures.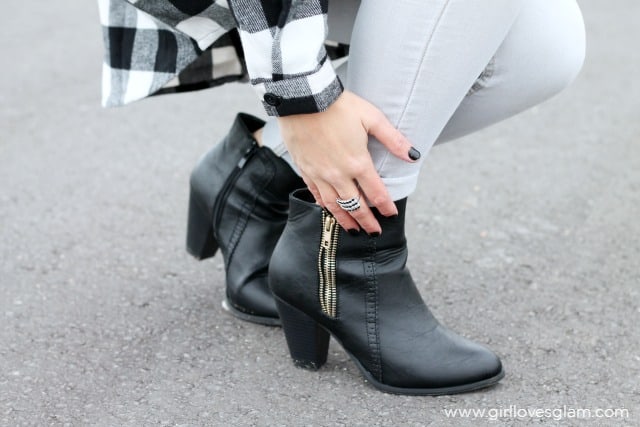 I can't talk about my new favorite outfit, without giving some love for these adorable black boots from Cents of Style. I have been on a hunt for short black boots that are functional and fashionable and I finally found my perfect match. I could wear these all day long. They are really comfortable!
What types of clothing pieces make up your favorite outfit this Fall?