I'm sharing #Ricola in my life as part of a sponsored series for Socialstars™
I'm not sure if it is because of the junk food I ate over the holidays, the pregnancy, or the weather, but I have been fighting a lot of sicknesses lately. Thankfully I haven't had many places I needed to be, since I am just waiting around for this baby to come. The hard part has been knowing that I need to be getting my sleep before I have a newborn, but my body not allowing me to get the sleep I need because I have been so sick!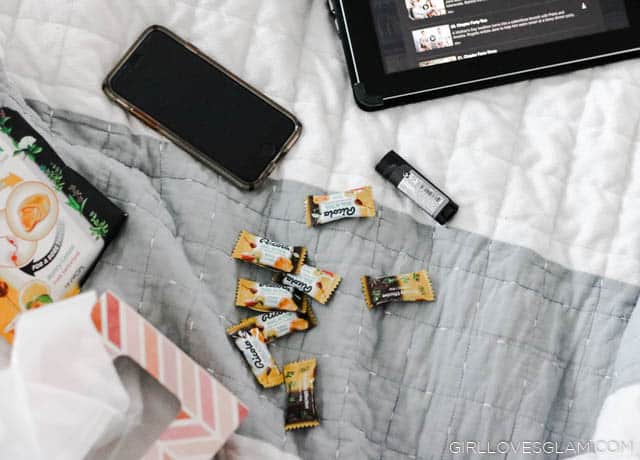 This has been my control station lately. I have been in bed with tissues, my phone, Ricola drops, water, and my tablet so I can binge watch shows. It actually sounds like a pretty good life! There are parts that have been relaxing because my husband has been home from work because of the insane weather we have had, but I don't think anyone enjoys being sick!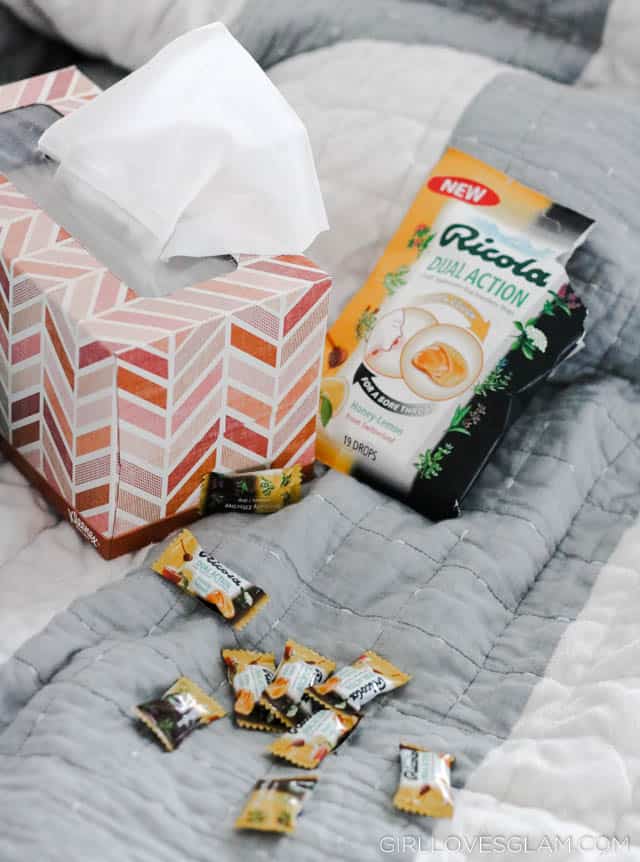 After my first night of not sleeping well due to illness, I decided to take it upon myself to do what I could to get myself better. I have been taking it easy, relaxing in the bath, and always have Ricola Dual Action drops nearby. Their unique blend of ten natural Swiss alpine herbs gives me safe relief that I can trust.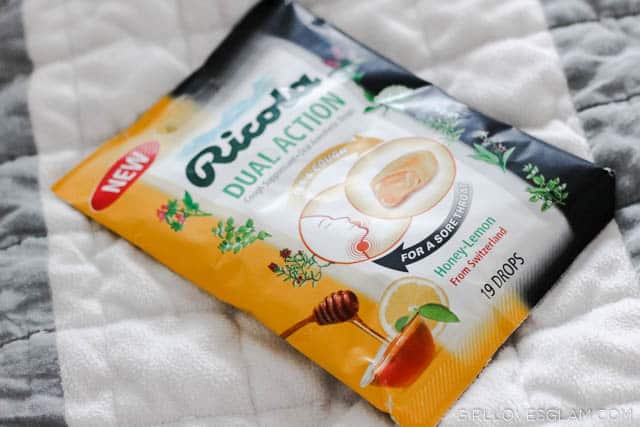 It really is amazing just how well the Ricola Dual Action drops can help my sore throat. Because I am pregnant, I can't take traditional cold medicines. I really appreciate that I can get some relief with these drops! Ricola Dual Action Cough Drops are a multi-symptom cough drop that can provide relief for both coughs and sore throats. They have been so helpful! They also come in two flavors, Swiss Cherry and Honey Lemon so there is no chance of getting bored of the flavor!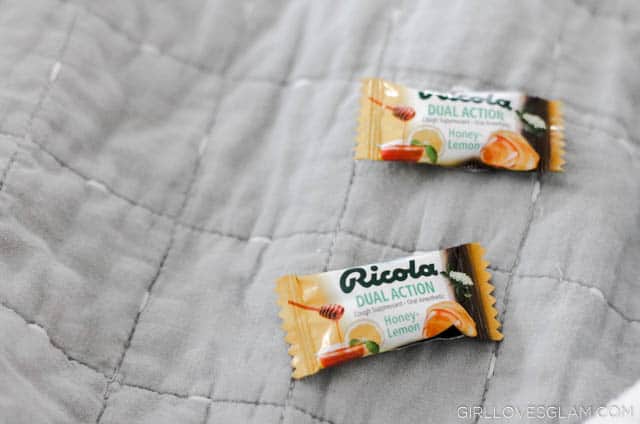 What are your essential items when you are sick in bed? You can learn more about Ricola by visiting them on Facebook and Twitter.