You aren't seeing things wrong, it is time for another favorite things post! Normally these posts come on the last Monday of each month, but I have something special that had to wait until next Monday, so things got switched around a bit! I have found some of my very most favorite things this month. Like for reals, things that I will be using forever. I can't wait to share them with you!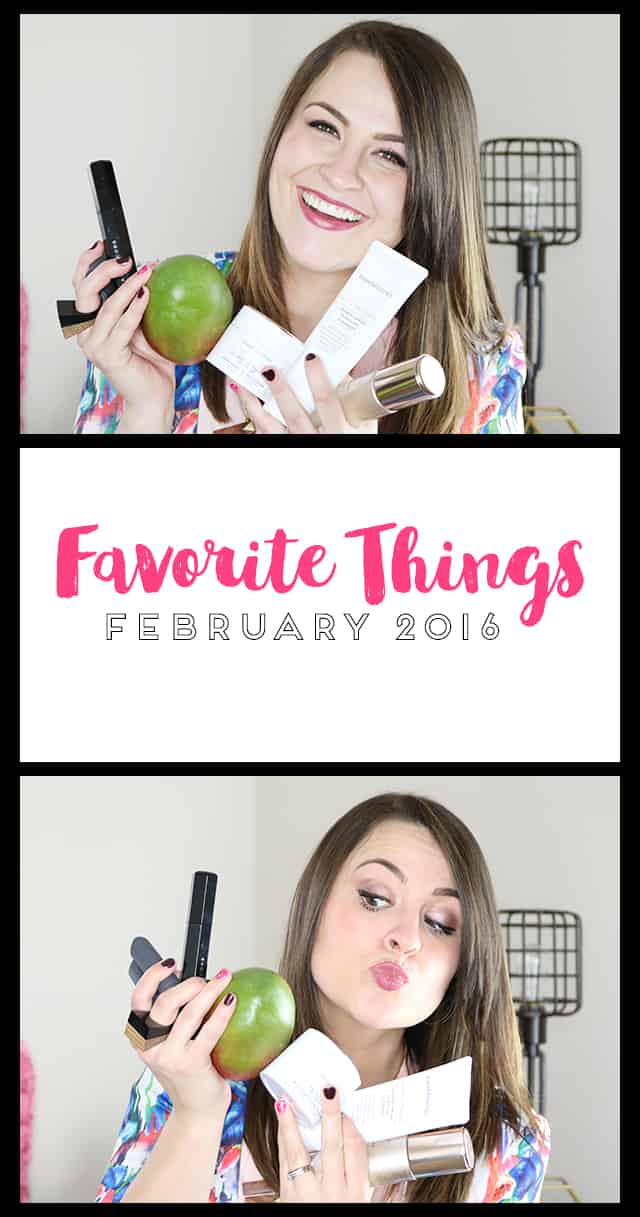 Check out the video to find out what my favorites are and why I love each of them!

Here are more details about each item and where you can get them. Some of these contain affiliate links.
BareMinerals Clay Chameleon Transforming Purifying Cleanser
BareMinerals Skinlongevity Vital Power Infusion
BareMinerals True Oasis Oil-Free Replenishing Gel Cream
Marc Jacobs Velvet Noir Mascara
Bite Beauty Amuse Bouche Lipstick in Gazpacho, Beetroot, and Pepper
Mangos
Also, if you are interested in trying out Influenster, it is amazing! You get to try out free things that you are interested in and all you have to do is tell them how you liked it and share how you feel about it with your friends! I'm not affiliated with them beyond just using it to try new things out. I love it!
What are you loving this month? I am always up for trying new things, so tell me about them so I can try them out!