Are you getting your house all dolled up for Halloween? Unfortunately I won't be able to get my Halloween decor out this year. My house still has so many boxes in it that decorating wouldn't make much sense this year. I was so bummed out about that that I asked my sweet assistant if she would design some great Halloween free printables for my readers. Just because I don't get to decorate for the holiday, doesn't mean that you should have to suffer too!

I love how they all turned out! She did a great job. I can't wait to get them up in my house next year.
First up, the Hocus Pocus Printable…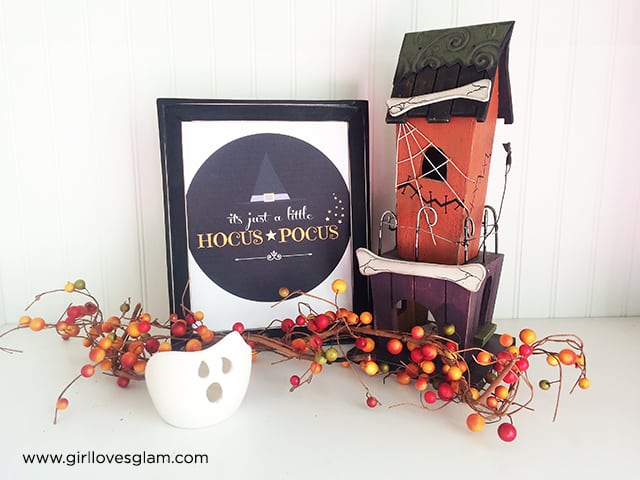 It is almost too cute for words! That little witch hat is the cutest.
Download yours HERE.
The next one is the I Put a Spell on You Printable…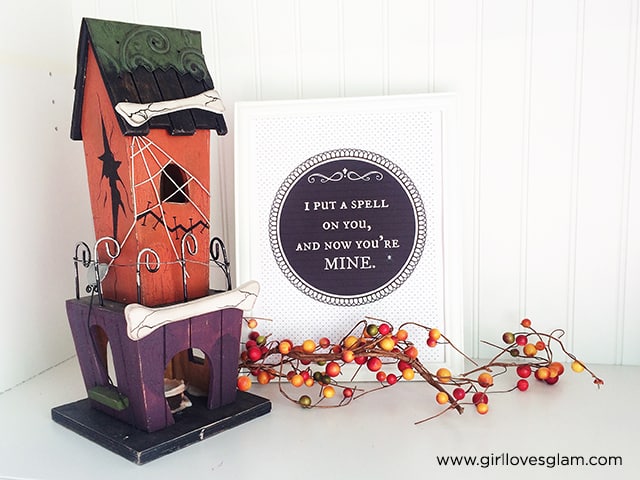 I love how simple this one is. It could seriously be cute anywhere!
Download yours HERE.
Last but not least, the Double Double Toil and Trouble Printable…
It is just perfect in every way!
Download yours HERE.
I love how they look all together! If you use these printables, share them on Instagram and tag me (@girllovesglam) so I can see how you styled them.
Have a Happy Halloween!