If you follow me on Snapchat, you have seen that I am knee deep in decorating my office (finally)! Don't worry, you will be seeing the whole thing soon. It is turning into my favorite space in my house, which means that I will probably be willing to get more work done! I wanted to make the perfect little wreath for my office and since I can't seem to get enough of stripes and floral print together, I knew just what I wanted to do for my wreath.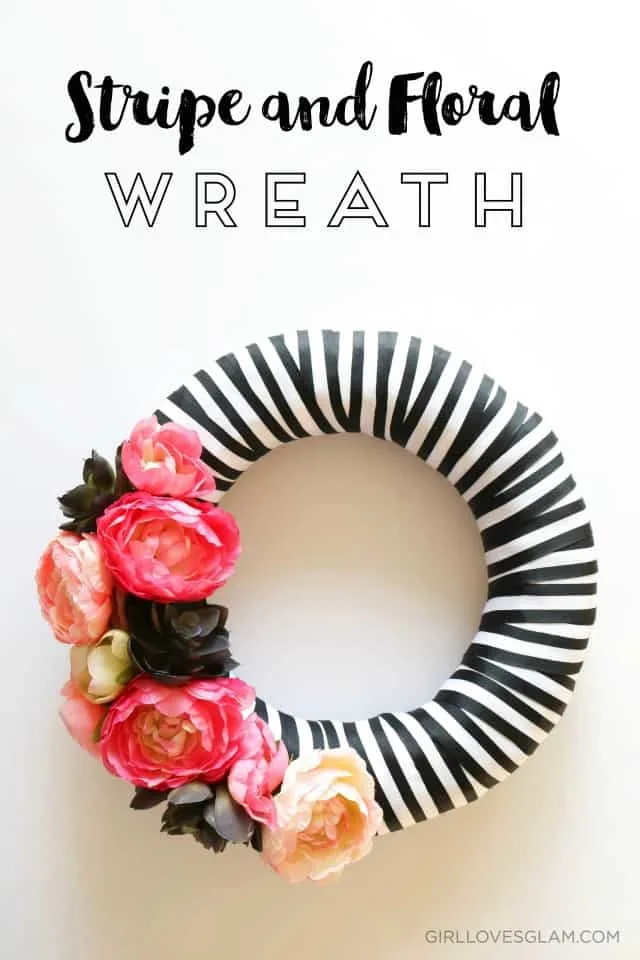 To say that I adore the way this turned out would be a major understatement. It was incredibly easy to make too, so I wanted to share how I did it.
I got everything for the wreath at Michael's I bought more than I would need because I wasn't sure which direction I wanted to go. I didn't end up using the rose bouquet or the wooden flowers for the wreath, but they are making an appearance in the office makeover. I used 4 stems of ranunculus flowers and one stem of the dark succulents. I ended up running back to Michael's to get another roll of ribbon because I didn't have enough with just one roll of ribbon. The only other supplies you need are scissors and a glue gun.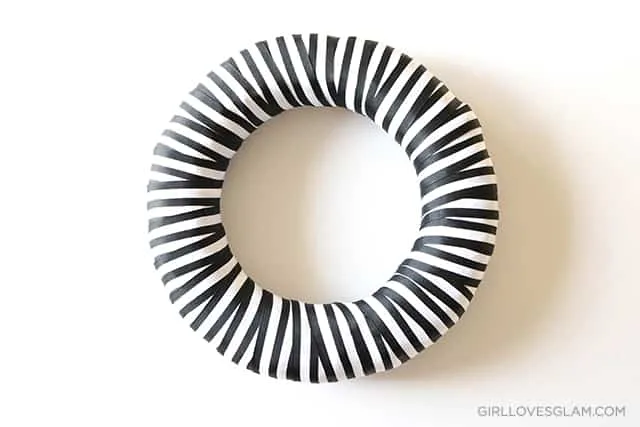 First, just unroll the ribbon off of the spool. Glue one end of the ribbon to the back of the wreath and wrap it around the whole wreath. You will need two spools of ribbon to cover the entire wreath. When you get to the end, cut the ribbon and glue the end to the back of the wreath.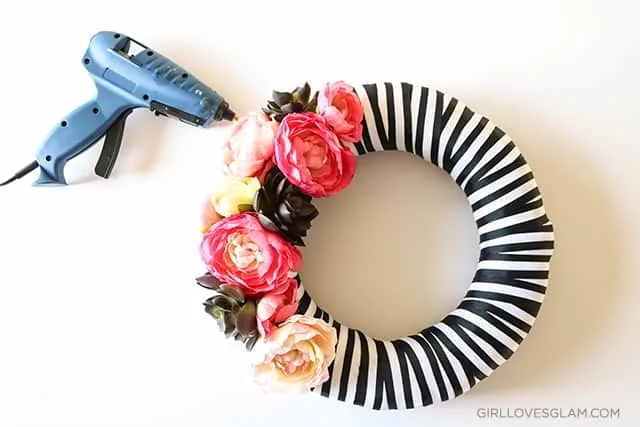 Pop all of the flower heads off of the stems and lay them out next to the wreath. I kind of arranged them how I wanted them along the side of the wreath and then glued them in a similar formation on the actual wreath. When all of the flowers are basically the same shape, you really can't go wrong while arranging them. The main thing is to just make sure you space out your succulents so that they break up the flowers a bit.
Seriously, you guys! I can't stop staring at this wreath! You could totally whip one of these up this evening. Where would you put your floral and stripe wreath?